An email thread from a senior member of President Trump's transition team, K.T. McFarland, suggesting that Russia "has just thrown" the election to Trump was recently leaked to the New York Times and published on Saturday.
---
The emails, from December of 2016, seem to contradict White House Lawyer Ty Cobb's assertion that Michael Flynn acted alone in his decision to contact Russia during Trump's transition.
McFarland sent the emails in question hours after the Obama administration imposed sanctions on Russia for interfering in the election, which McFarland appears to view as an attempt to discredit the results of the election, and to make it harder for Trump to improve relations with Russia.
"If there is a tit-for-tat escalation Trump will have difficulty improving relations with Russia, which has just thrown the U.S.A. election to him," one of the emails reads.
Times reporter Michael S. Schmidt clarified that the remarks don't necessarily mean that McFarland actually believes that Russia threw the election to Trump. In fact, according to a White House lawyer, McFarland was simply convinced that Democrats were trying to make it appear that way.
That theory makes a bit more sense as part of a longer email sent by McFarland:
.@McFaul See attached. As we said in the story, it's no clear that she is saying she believed that election had bee… https://t.co/6dQCFFI6AI

— Michael S. Schmidt (@Michael S. Schmidt)1512254387.0
Although Twitter doesn't quite believe McFarland's take:
@nytmike @McFaul "Russia which has just thrown USA election to him." PRETTY DAMN CLEAR TO ME.

— Renee (@Renee)1512343032.0
@DebraWexler_ @nytmike @McFaul excellent point.

— Michael (@Michael)1512343114.0
It does seem rather sketchy:
@nytmike @McFaul Bullet point two seems to indicate they knew something was there and worried Trump would deny it.… https://t.co/cxJzQNARiZ

— Revolt Now! (@Revolt Now!)1512271983.0
@nytmike @McFaul Logical inconsistency between point 2 and point 3 when read as from Dems POV. Because point 2 sugg… https://t.co/x84vSETfiR

— Julie Buxbaum (@Julie Buxbaum)1512255669.0
@nytmike @McFaul When things don't seem to be adding up I find that applying basic math principles usually helps.… https://t.co/XhSmfj70Ag

— JLChesebro (@JLChesebro)1512349631.0
In another email, McFarland writes about reaching out to Russia to reassure them, including Flynn's contact with Russian ambassador Sergey I. Kislyak hours after the imposed sanctions.
"Key will be Russia's response over the next few days," McFarland wrote in another email to Tom Bossert, who is now the president's homeland security adviser. Bossert then forwarded the email on to six other Trump advisers, including Steve Bannon, Reince Priebus, and Sean Spicer.
Flynn's secret intervention seemed to do the trick, with Putin deciding not to immediately expel American officials from Moscow, a move which was then praised by Trump.
Great move on delay (by V. Putin) - I always knew he was very smart!

— Donald J. Trump (@Donald J. Trump)1483126893.0
So, it looks like whether or not McFarland had direct knowledge of Russia throwing the election to Trump, the email chain could still spell big trouble for the administration.
Knowing that Flynn didn't act alone in contacting Russia, as the White House wanted everyone to believe, could have greater implications moving forward with the Russia probe.
But whether it leads all the way back to Trump is yet to be seen.
Either way, McFarland has some explaining to do:
@nytmike @McFaul Excuses, excuses, excuses of twisted up lies when they've always known fact from fiction! They pla… https://t.co/fijYe1nwAd

— BossaNovaKitten (@BossaNovaKitten)1512275854.0
@nytmike @McFaul Let's let her (K.T.) explain under oath to Mr. Mueller.

— Darryl Evans (@Darryl Evans)1512321970.0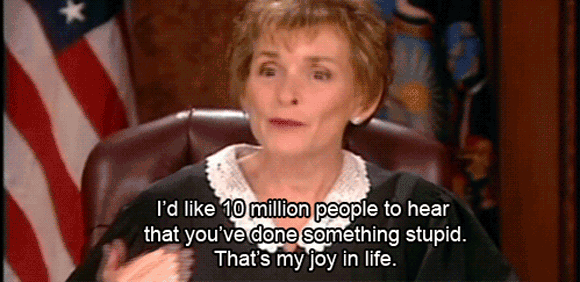 Please SHARE this with your friends and family.