Kathy Griffin is once again under fire for joking threats against the President online.
This time, however, she doesn't seem to care who she offends.
---
In response to a tweet from Jim Acosta, Griffin sugested the President should be injected with a syringe of air, a potential fatal procedure.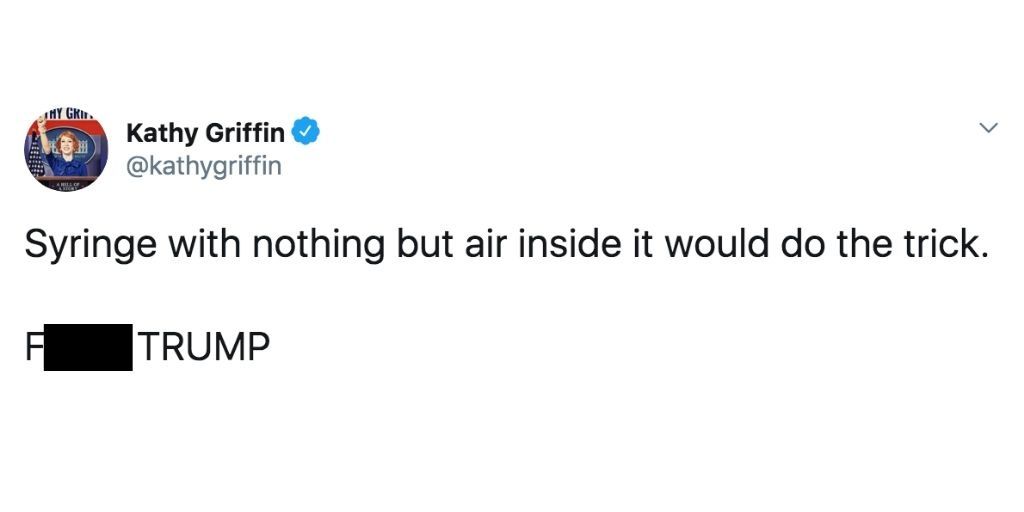 @KathyGriffin/Twitter
Immediately after she tweeted the joke, conservative Twitter began attacking her.
But Griffin fully owned what she said, and even doubled down.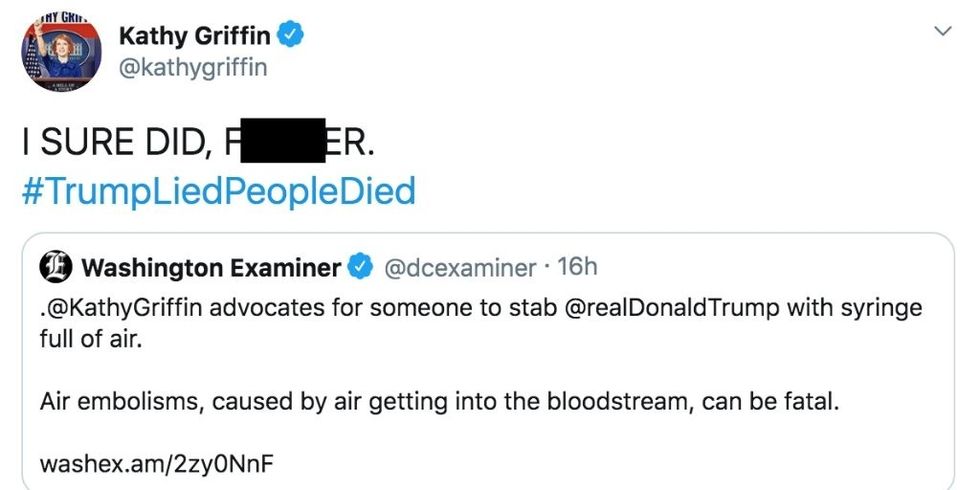 @KathyGriffin/Twitter
Donald Trump himself even responded to Griffin's tweet, making the somewhat dubious claim that it was causing his family distress.
Conservative Twitter got quickly called out by many online for their hypocrisy.
The President has said many worse things, especially considering he holds such an important office.
In truth, this conflict isn't about what Kathy Griffin wrote.
There are countless things more worrying than a joke from Kathy Griffin.
Griffin shows no signs of backing down this time, and it seems to be working out for her. Maybe if the President didn't say ridiculous things every day, people would have more sympathy for him.