America is big (like, real big) and filled to the brim with beautiful sights and exciting locales.
And yet, whenever we try to get from one place to another quickly, we wind up flying over most of it.
---
While some people prefer to drive, days of sitting in a driver's seat tends to dull the senses to the beauty of our nation.
Fortunately there's a cheap unique solution: trains!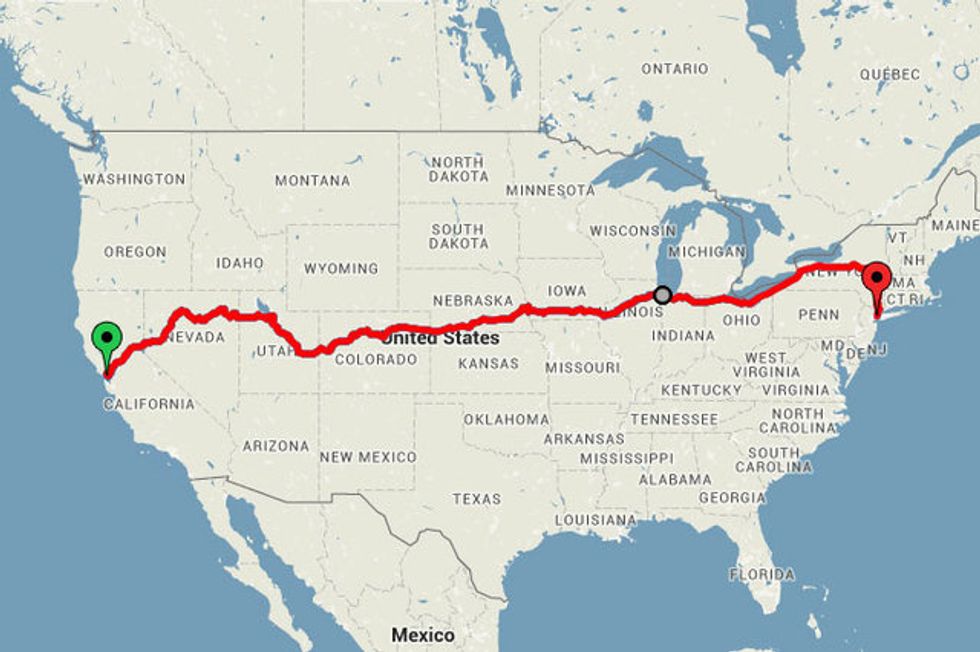 Travel blogger Derek Low recently wrote about how affordable a cross-country train ride via Amtrak can be. Starting in San Francisco, CA, and ending in New York, NY, Low was able to see many of our country's greatest sights for only $429.
But, in truth, if your schedule is flexible and you don't mind riding coach, you can do it for much less. If you don't take any detours along the way, a straight shot on the California Zephyr costs only $186.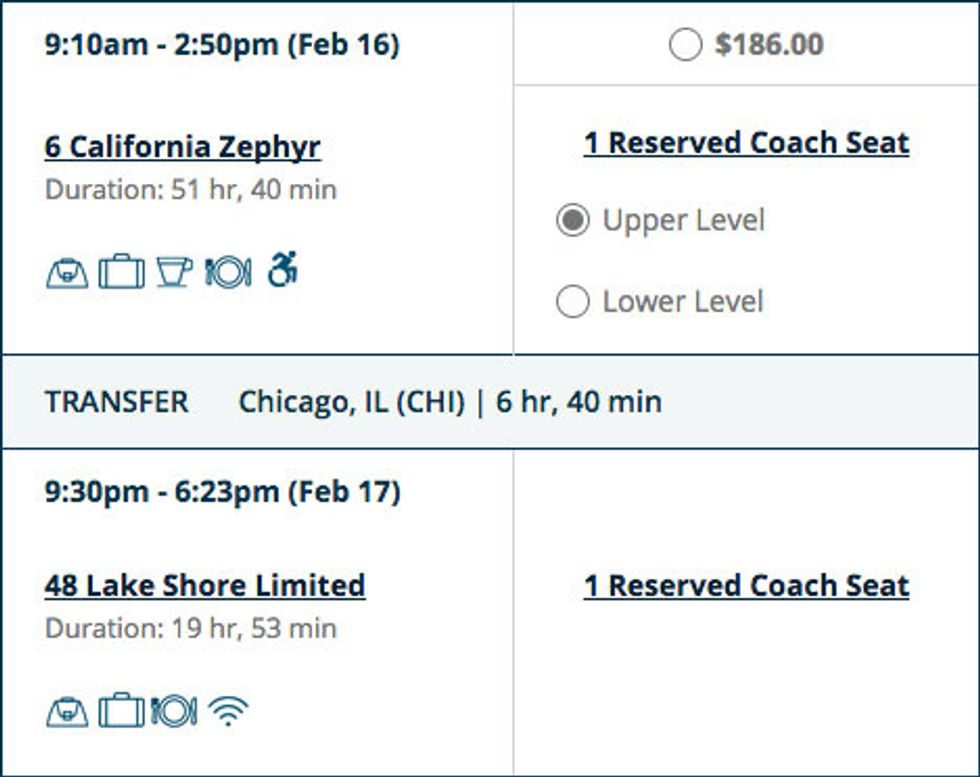 Low actually bought a 15-day rail pass that allowed him to disembark and split his journey between different trains. Though it was pricier, it allowed him to explore a few cities along the way.

Derek left from San Francisco, excited for four days of adventure!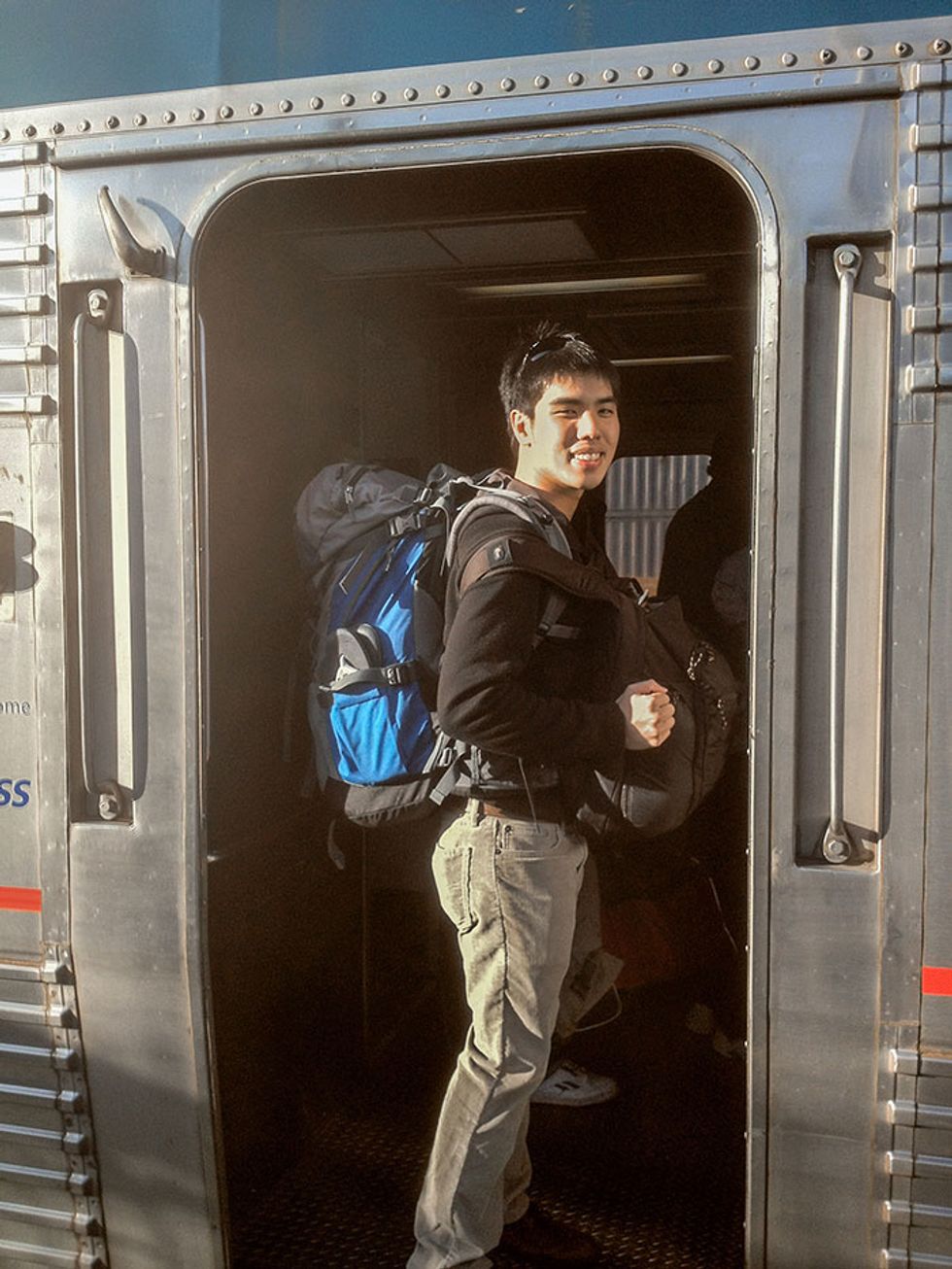 DerekLow.com
Crossing the San Francisco Bay, only a foot or two from the water, was amazing...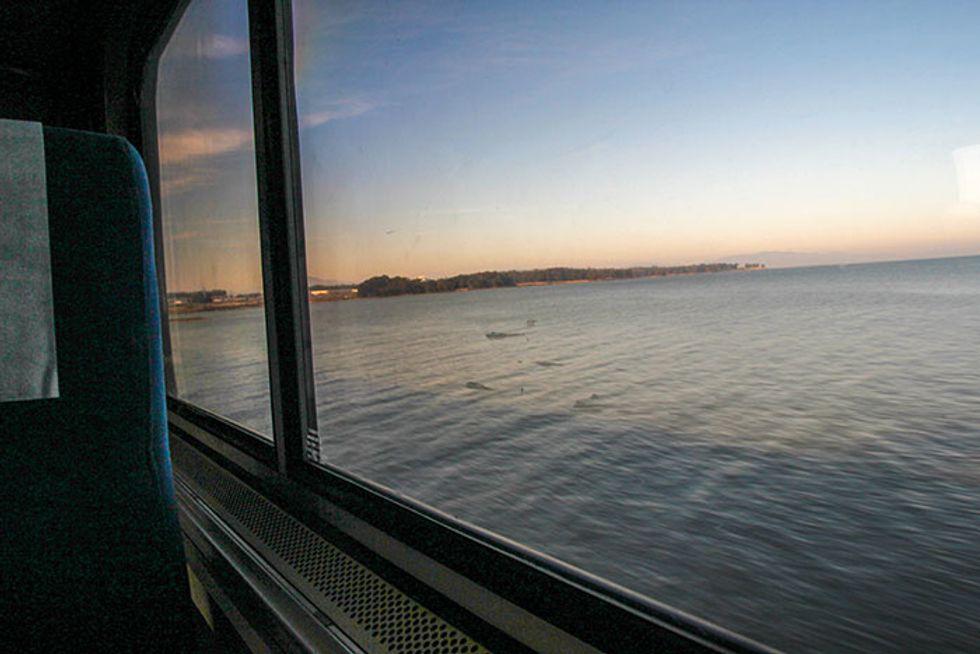 DerekLow.com
...until the fog rolled in, that is.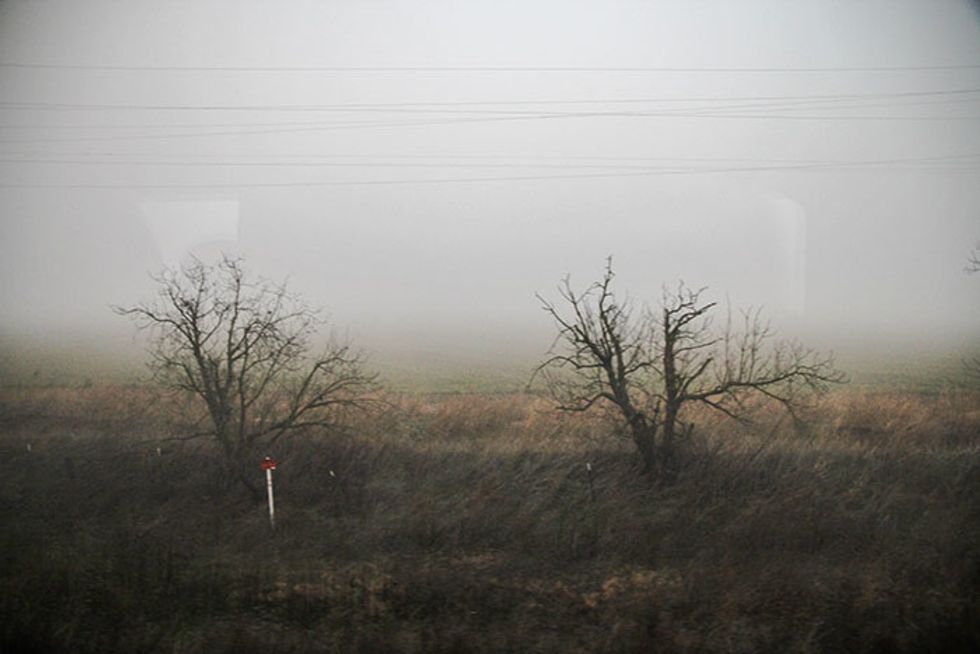 DerekLow.com
Derek took a nap and woke back up to a prettier sight, however.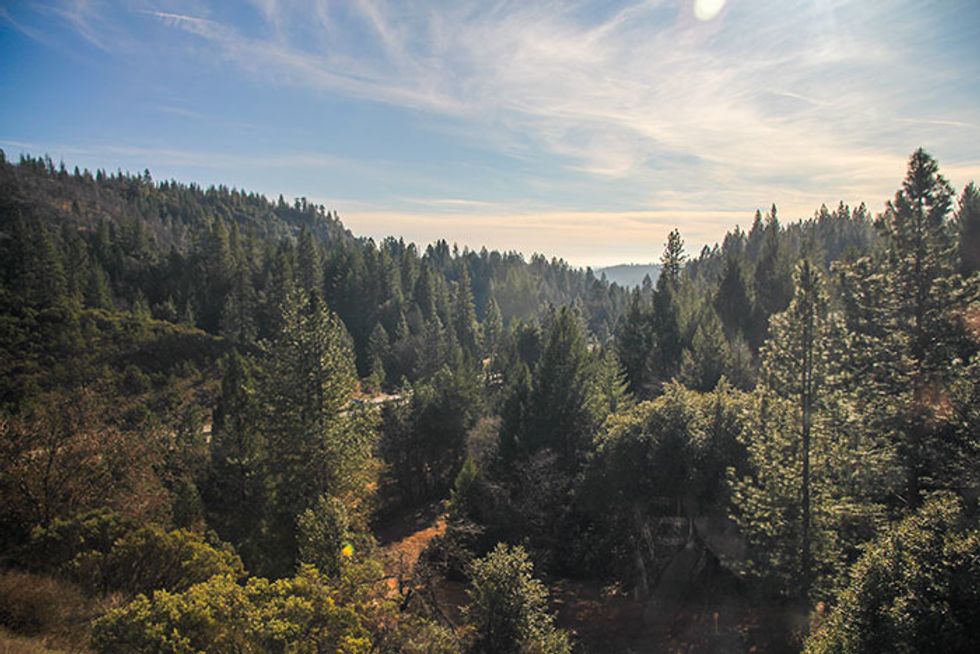 DerekLow.com
There are cabins on the train specifically designed for looking out the windows.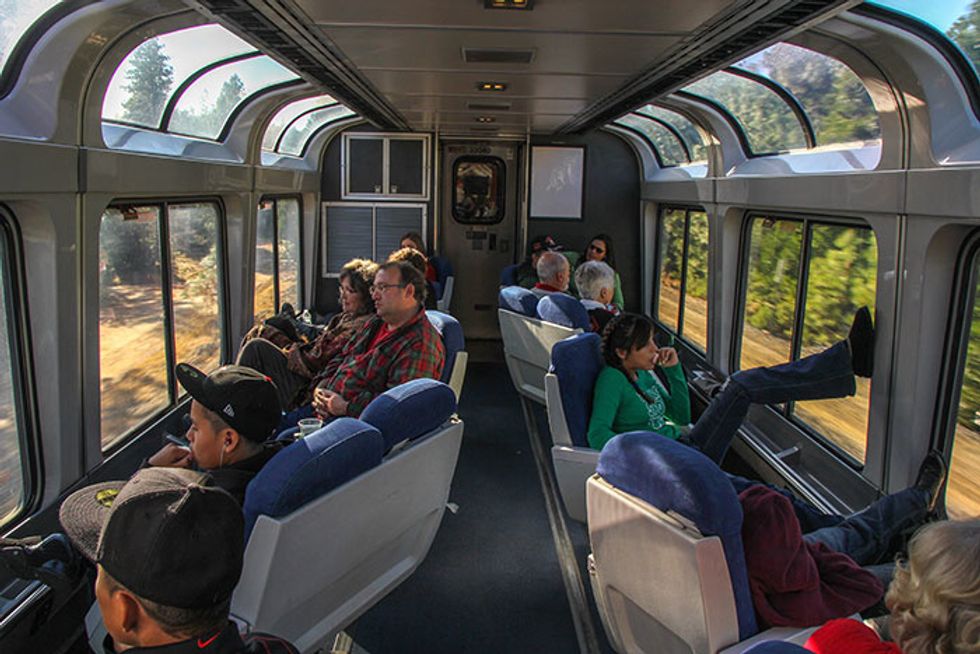 DerekLow.com
Before long, Low found himself passing through Reno, Nevada.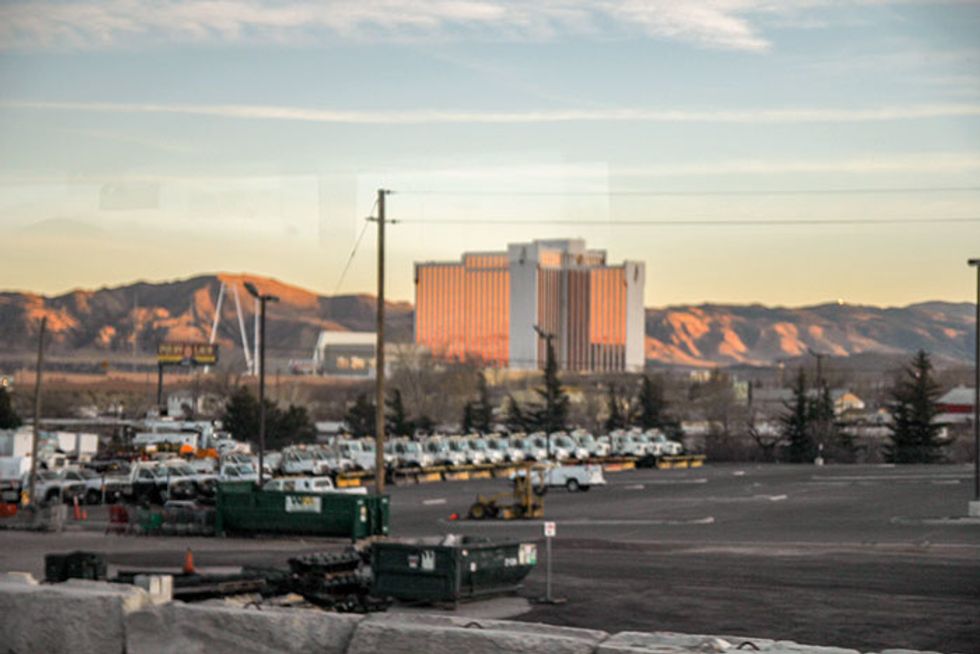 DerekLow.com
Shortly outside of Reno, however, there is no cell phone reception. That's right, none.
So, Derek spent some time getting the perfect selfie.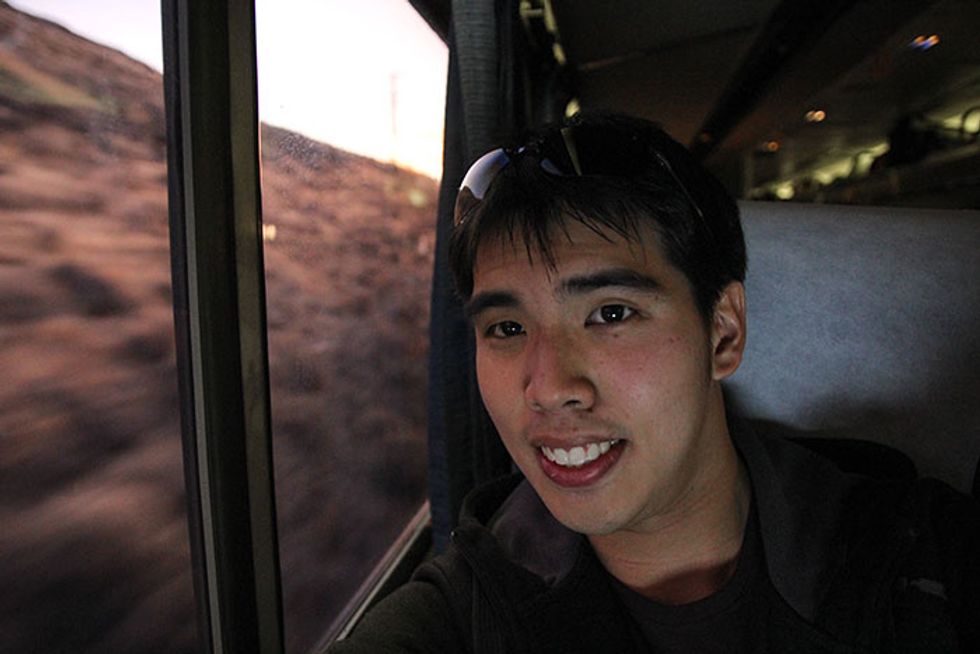 DerekLow.com
Then, before they fell asleep, the train got a good look at the perfect sunset.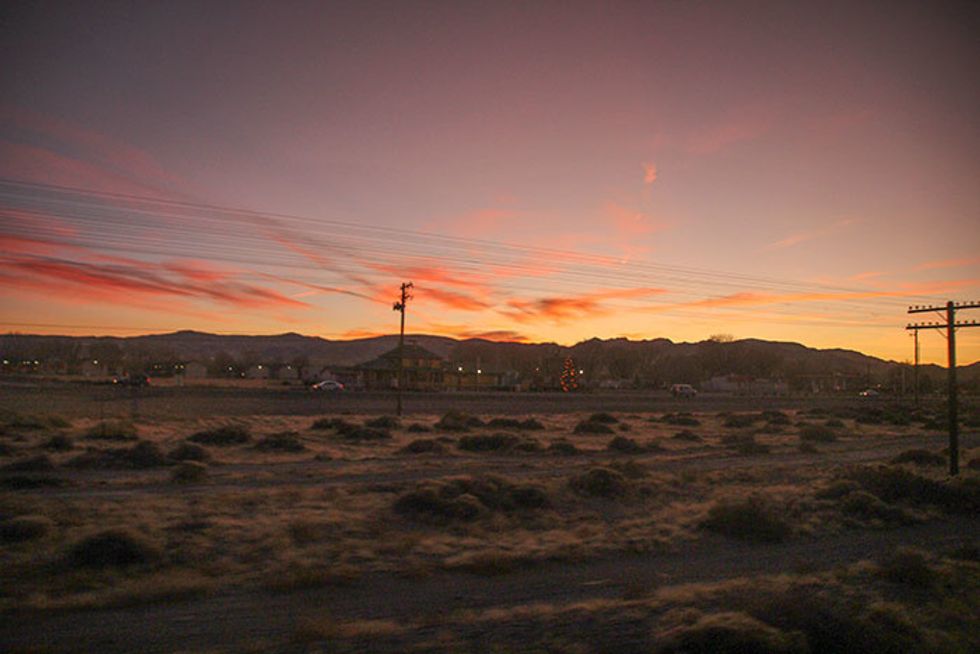 DerekLow.com
Dinner is served every night in the dining car. Seating is limited, so passengers are often grouped up with strangers.
Low called it "dining roulette" and it was his favorite part of the trip. You never know who you'll meet on a train.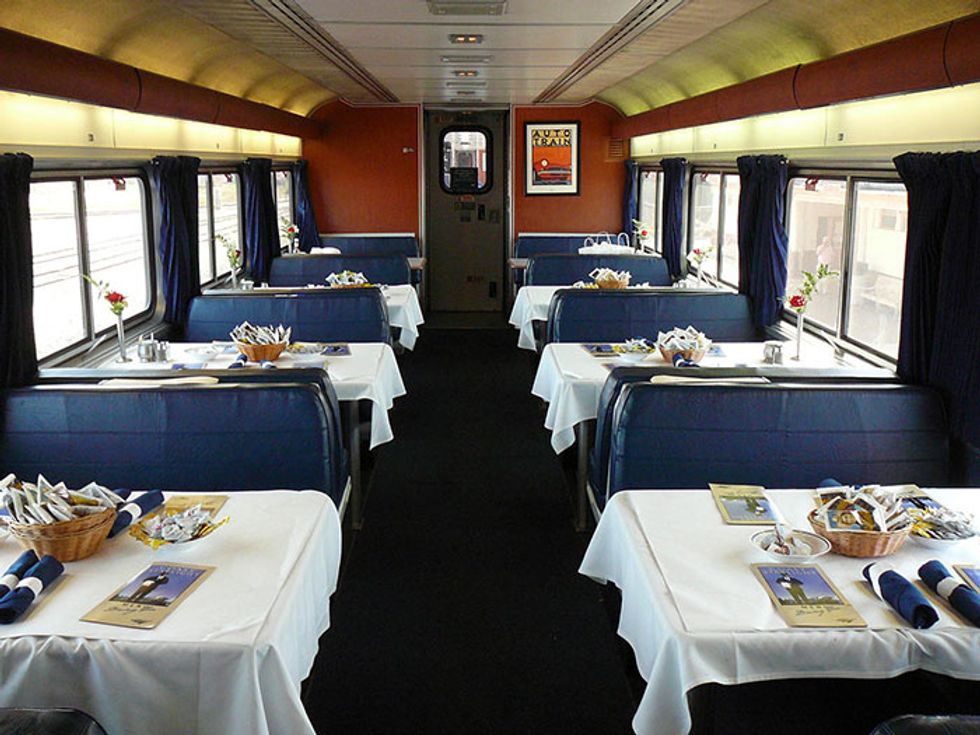 DerekLow.com
Some meals weren't so great according to Low, but others (like these baby back ribs) were actually pretty good!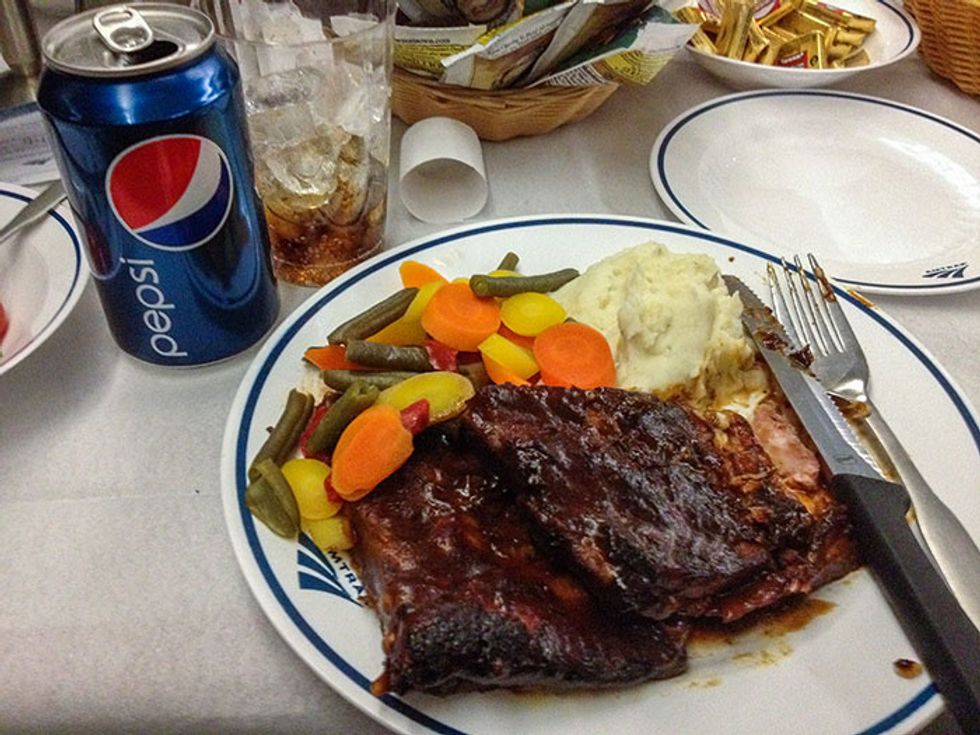 DerekLow.com
Low disembarked for the first time in Salt Lake City, Utah, where he explored the Salt Lake Temple.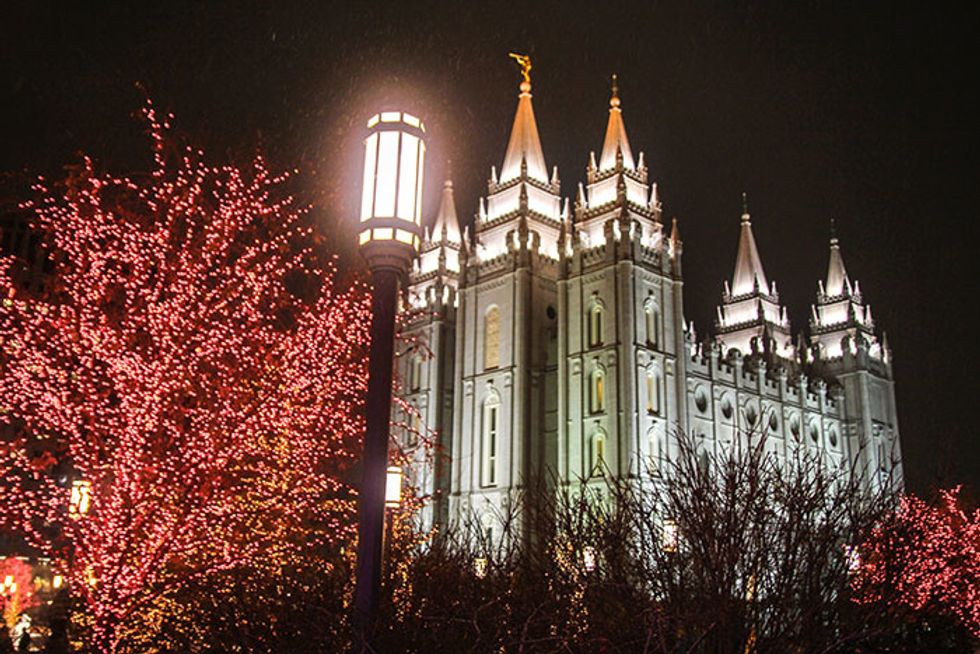 DerekLow.com
The next day, the train got some breathtaking views of the American west.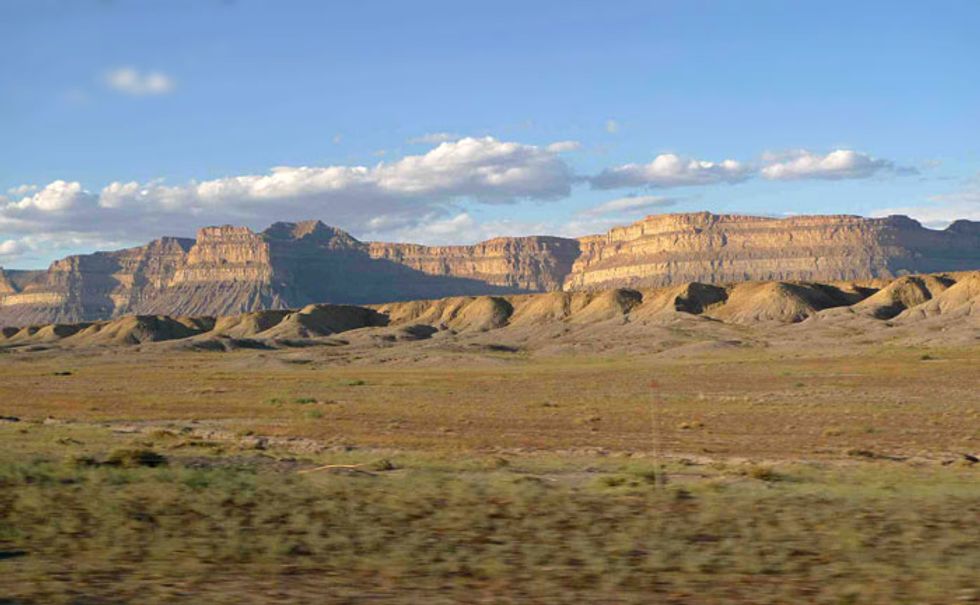 DerekLow.com
They also came upon some rafters enjoying the same sights.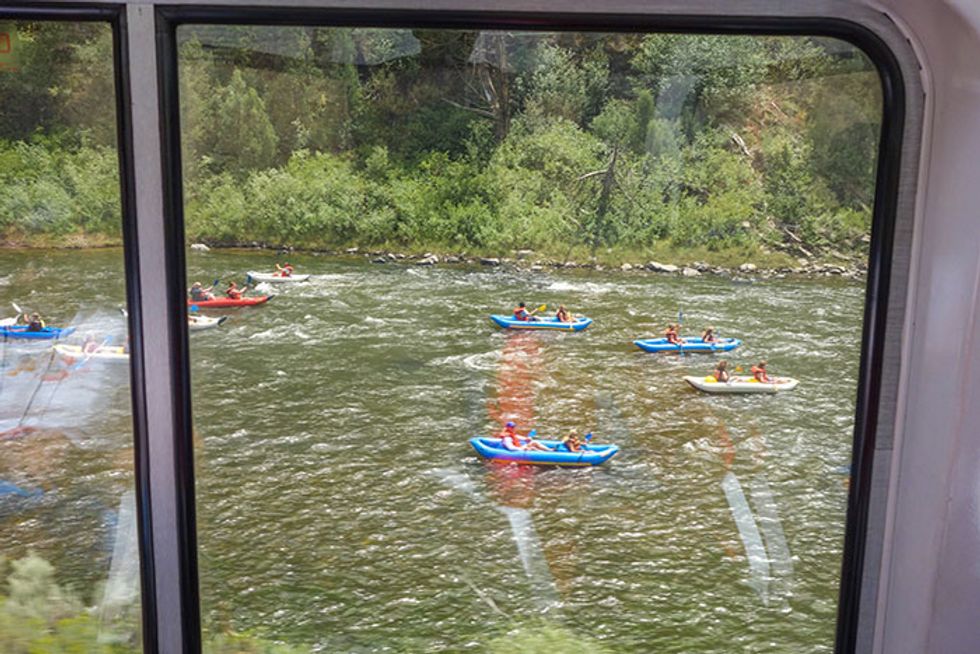 DerekLow.com
In addition to coach style seating, sleeper cars, dining cars and the special viewing cars, most trains have lounges where passengers can work, eat, play cards or socialize.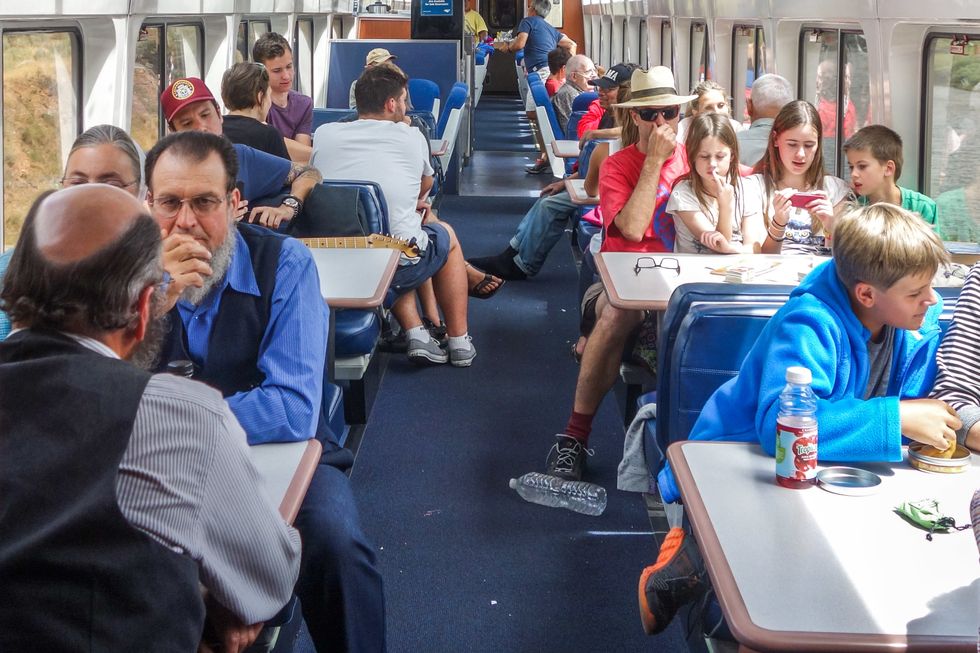 DerekLow.com
Before long, the train poked out of the Rockies and a journey through the great plains began.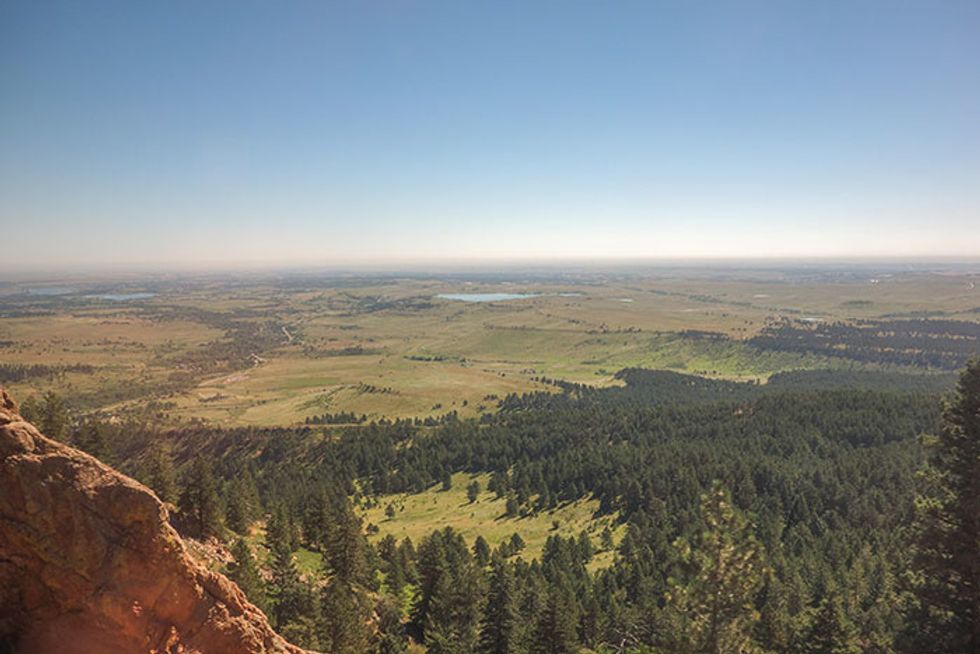 DerekLow.com
Each night, Low slept in his reclining train seat, something he describes as surprisingly comfortable.
Sleeping cars are available, albeit at a considerably higher price.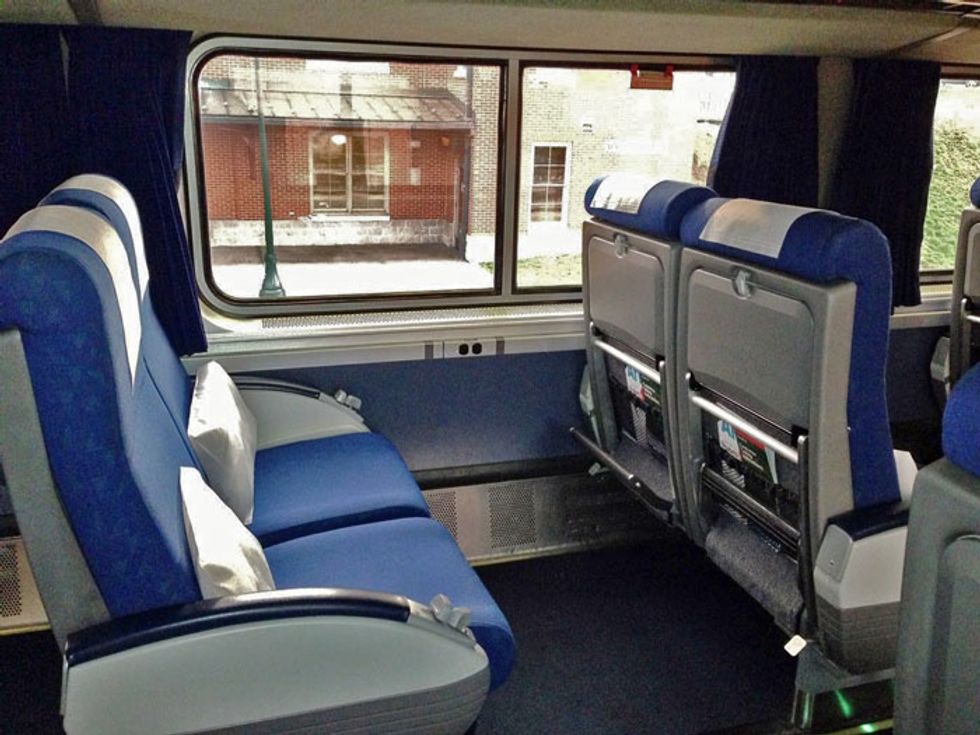 DerekLow.com
Derek disembarked for the second time in Chicago, where he saw the famous stairs from The Untouchables...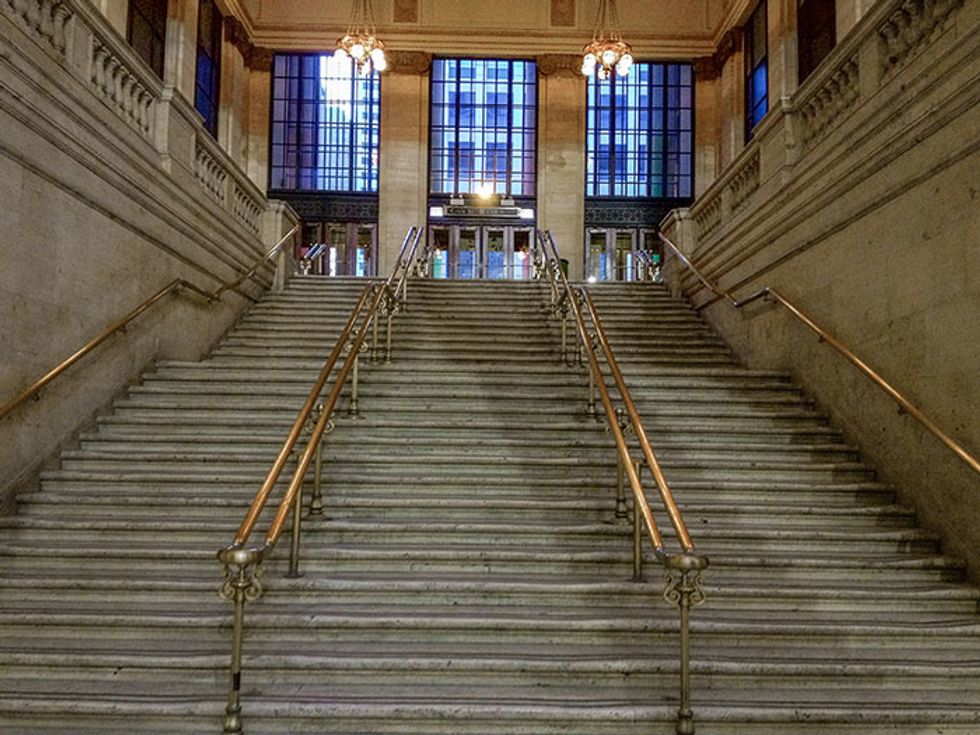 DerekLow.com
...as well as the gorgeous Chi-town skyline!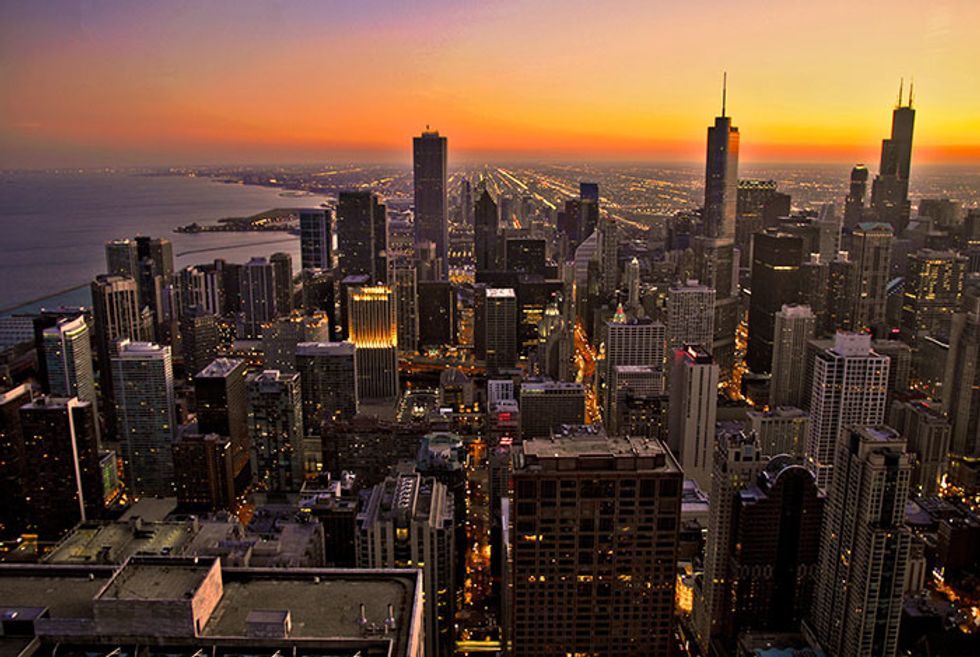 DerekLow.com
As the train made its way through the midwest, Low was able to do some happy writing.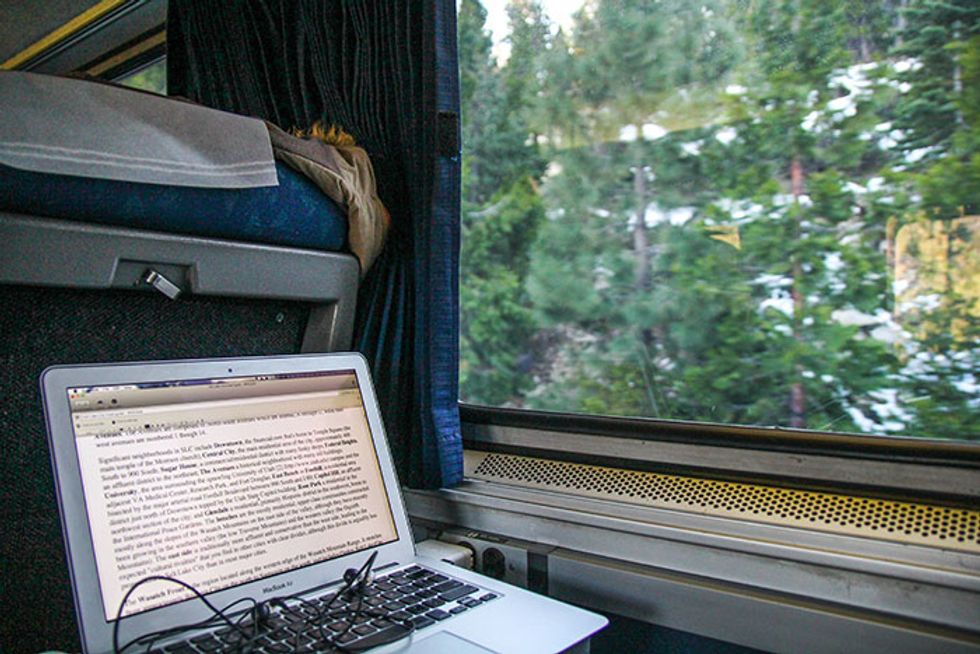 DerekLow.com
When the train crossed the Hudson River, the passengers all knew their time together was coming to an end.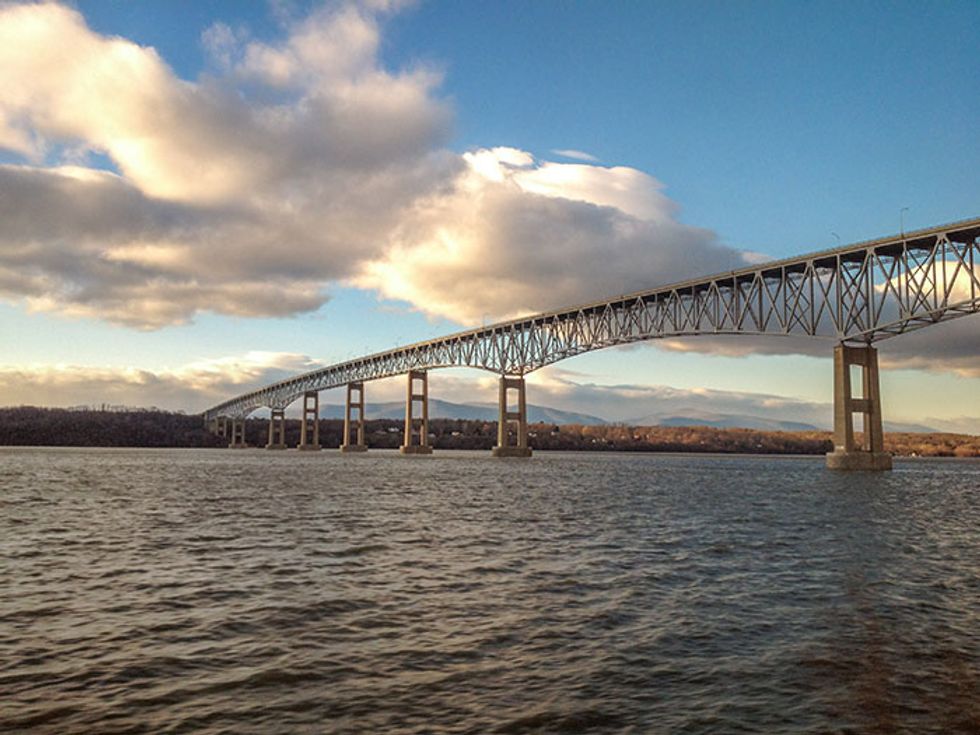 DerekLow.com
Low exited the train at New York's Penn Station and began enjoying the sights NYC has to offer.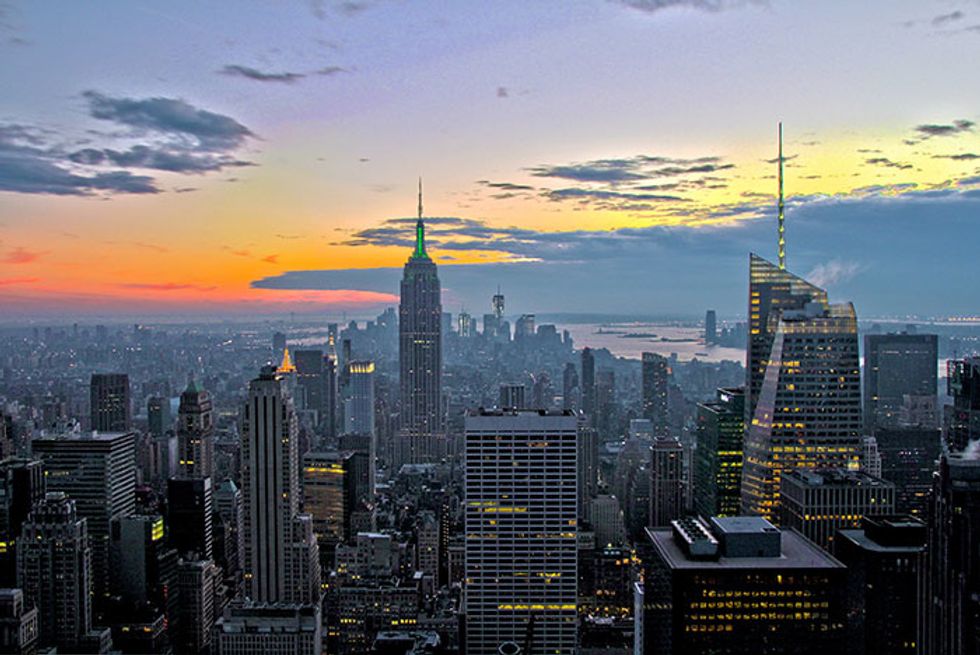 DerekLow.com
Does Derek's trip look fun to you? For less than $200, it can be yours too!
H/T - Thrillist, DerekLow.com