The Pentagon asked for $718 billion in its 2020 fiscal budget, an increase of 5% from last year's budget, but that amount apparently was not sufficient enough.

On Monday, Donald Trump released the 2020 fiscal budget that requests $750 billion for national defense – up from last year's 4.7% defense budget.
Meanwhile, agencies he views as unimportant like the Environmental Protection Agency got slashed, Medicare took a hit, and he proposed to raise immigration fees.
---
Government watchdog organization OpenTheBooks released information about how much money the U.S. government spent last September.
You're going to want to sit down.
Trump Is Taking A Risk With Outlandish Defense Budget Request: Few defense budget requests have been as baldly poli… https://t.co/ebLZ6cdJ5j

— Mohamed Atef ElMelegey (@Mohamed Atef ElMelegey) 1552482605.0
The introduction for the OpenTheBooks.com website describes what happens as the federal government's fiscal year draws to a close in September.
"In the final month of the fiscal year, federal agencies scramble to spend what's left in their annual budget."
"Agencies worry spending less than their budget allows might prompt Congress to appropriate less money in the next fiscal year. To avoid this, federal agencies choose to embark on an annual shopping spree, rather than admit they can operate on less."
READ: "The end of the government's fiscal year usually brings an orgy of spending as agencies look at their budgets… https://t.co/tbmYb9UgAg

— OpenTheBooks (@OpenTheBooks) 1551974412.0
Last year was a shopping spree as agencies reportedly spent $97 billion of taxpayer money in the month of September on non-essential luxury items such as a "$9,241 Wexford leather club chair and a $11,816 commercial foosball table, to $673,471 worth of golf carts, to $1.7 million worth of pianos, tubas, and trombones."
@open_the_books @WashTimes They should all be applying it to the National Debt!!! How pathetic of them to frivolous… https://t.co/QtB84r8Py8

— Claudia Carroll (@Claudia Carroll) 1552018768.0
An assortment of agencies spent $402.2 million dollars on extravagant meals like $293,245 worth of ribeyes, top sirloin and flank steak; $244,197 in pecans, walnuts, and mixed nuts; and $24,993 in candy bars in September.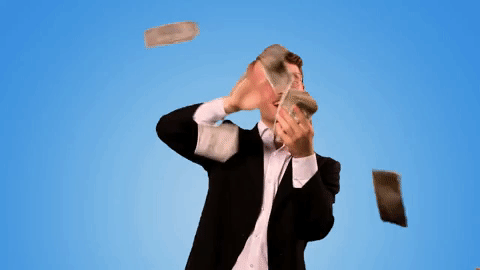 media0.giphy.com
Now let's talk about the seafood. The department of defense went crazy for crustacean, dropping $2.3 million on snow crab, Alaskan king crab, and crab legs; and $2.3 million on lobster tails.
But the $4.6 million spent on lobster tail and crab is only a fraction of what the federal government spent last year.

OpenTheBooks.com CEO Adam Andrzejewski told FOX Business:
"We looked at the year, it was $22 million spent by the Pentagon on lobster tail alone."
He added:

"Over the course of the past four years, on lobster tail alone it was nearly $55 million."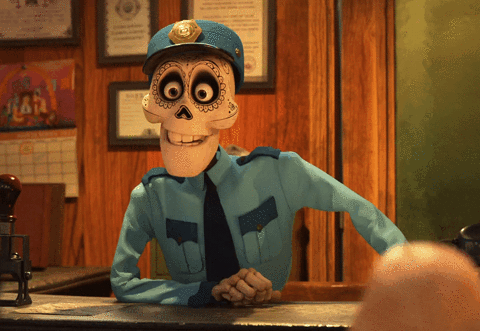 media3.giphy.com
Facebook was flabbergasted.

VICE/Facebook

VICE/Facebook

VICE/Facebook

VICE/Facebook

VICE/Facebook
@SputnikInt That's one well fed army!

— Alex (@Alex) 1552476862.0
Twitter tried to make heads or tails over the situation.
@reason i'd love to read about where they were eaten, & who ate them. eg, if it's for wounded soldiers, my ire wld… https://t.co/Ov2YXriG78

— William M Yeatman (@William M Yeatman) 1552093869.0
@reason @Dark_Stark88 God they're so shellfish

— Scotty B (@Scotty B) 1552119060.0
@RandPaul @JoshuaMcDaniel2 What does the pentagon do with lobster tails? And they need more money, you say?

— Joel Schilling (@Joel Schilling) 1552415428.0
@DLaferson @OldCrow13A @RandPaul @JoshuaMcDaniel2 More like to feed the Generals and the Administration. Not the soldiers

— kc (@kc) 1552442557.0
Bet those NCAA champs feel cheated... https://t.co/UHBRN10B0r

— Jason Johnson (@Jason Johnson) 1552480427.0
Who is devouring all that seafood? We may never know.

Sigh... Priorities.