Some of the top magazines in the world, including Vanity Fair, GQ, and Vogue, have banned renowned photographer Terry Richardson after years of sexual harassment and assault claims, according to an email obtained by The Daily Telegraph.
---
Exclusive: Terry Richardson banned from working with Vogue and other leading mags, leaked email shows https://t.co/KmOjc7rNt2

— Telegraph World News (@Telegraph World News) 1508796367.0
Richardson's behavior appears to have been widely known in the fashion world for some time, with numerous models levying accusations against the 52-year-old photographer. Though Richardson's photos are often considered to be sexually explicit and exploitative, he's managed to dodge the accusations until recently.
However, with the Harvey Weinstein scandal making headlines across the globe, extra scrutiny has been paid to the allegations against Richardson. Over the weekend, the Sunday Times, a UK newspaper, wondered why Richardson was still being "feted by fashionistas" in the wake of the Weinstein debacle, even calling him the "Harvey Weinstein of fashion." Within 24 hours, Conde Nast International, which publishes various international versions of leading magazines, sent out an email telling staff not to work with Richardson.
The email, penned by executive vice president and chief operating officer James Woolhouse, says:
"I am writing to you on an important matter. Conde Nast would like to no longer work with the photographer Terry Richardson. Any shoots that have been commission[ed] or any shoots that have been completed but not yet published, should be killed and substituted with other material. Please could you confirm that this policy will be actioned in your market effective immediately. Thank you for your support in this matter."
According to Buzzfeed News, the accusations go back several years and include several allegations of Richardson attempting to coerce models into performing sexual acts on photoshoots.
One model, Emma Appleton, even confirmed that Richardson had offered her work in exchange for sex in back in 2014.
Terry Richardson at it again... Offers Emma Appleton Vogue shoot for sex! - http://t.co/cFHuVIB3vE http://t.co/3KuwIwfo8U

— A-Magazine (@A-Magazine) 1398789041.0
A Richardson spokesperson at the time claimed the allegations weren't accurate.
After the email revelation on Monday, a statement from a Richardson representative sent to Buzzfeed News said: "Terry is disappointed to hear about this email especially because he has previously addressed these old stories. He is an artist who has been known for his sexually explicit work so many of his professional interactions with subjects were sexual and explicit in nature but all of the subjects of his work participated consensually."
Many on Twitter are disgusted that a ban has taken so long:
Terry Richardson's grossness has been documented for 10 years at least. That it's taken Weinstein for him to finally be banned says a lot

— Aimée Grumblebatch (@Aimée Grumblebatch) 1508832336.0
I legitimately thought Terry Richardson was already banned from Vogue and now I'm retroactively embarrassed for everyone, what else is new

— Emily Yoshida (@Emily Yoshida) 1508855219.0
Terry Richardson finally getting blacklisted by Condé Nast (others sure to follow). Should have happened YEARS ago. Sleaze.

— Brincelyn (@Brincelyn) 1508828271.0
Terry Richardson sick behavior has been known for YEARS and celebs & magazines continued to work with him. Pathetic it took this long.

— Austin (@Austin) 1508842221.0
Me, reading about the sexual allegations against Terry Richardson: https://t.co/Bz5fxoSi0E

— Tengku Amsyar (@Tengku Amsyar) 1508848204.0
Clearly something in the industry is broken:
@RossalynWarren Agree - it's a shame it's going to (inevitable) take a big glossy to write something or make a stat… https://t.co/NsEBIa9DT7

— Pandora Sykes (@Pandora Sykes) 1508751781.0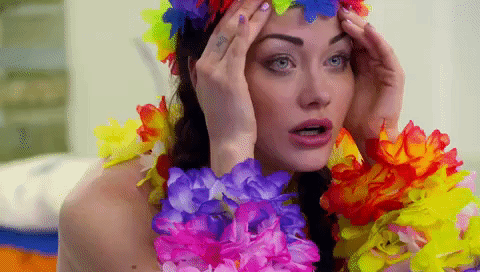 Please SHARE this with your friends and family.
H/T: Daily Telegraph, Buzzfeed News, Twitter