Doctor Who star David Tennant has been making a statement by way of his fashion choices, and earlier this week, fans spotted yet another clothing item declaring his support for trans kids.
The actorhas been sporting a Pride pin badge representing nonbinary people featuring the nonbinary flag colors black, purple, white and yellow for some time now on all his TV appearances.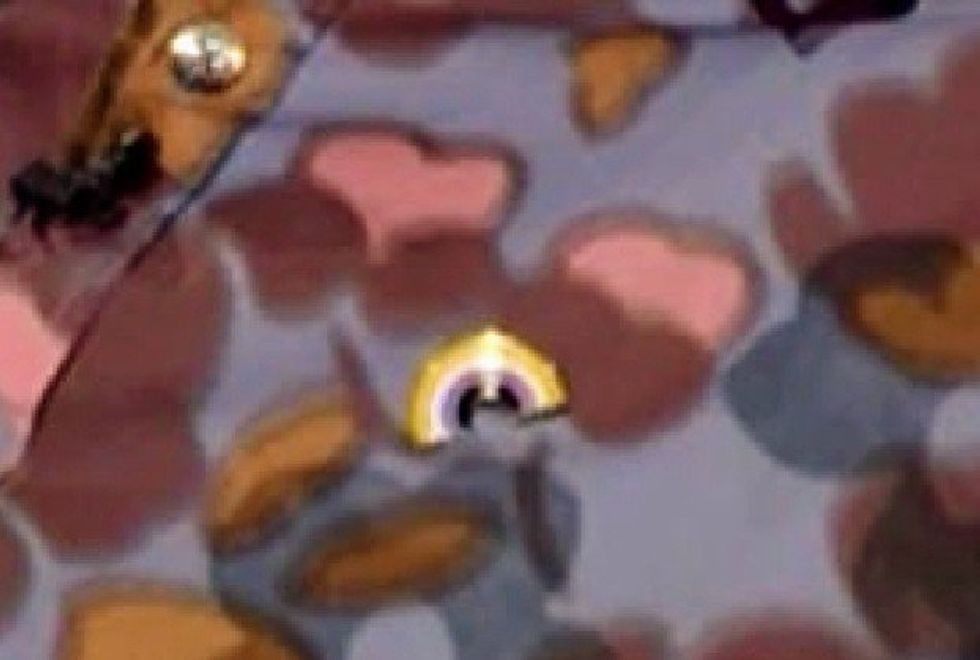 More recently, Tennant was seen wearing a new badge featuring the LGBTQ+ and trans flag colors—rainbow above blue, white and pink—with the words:
"You are safe with me."
And on Monday, Tennant sported the pin on his jacket while doing a press day in London for Good Omens season 2.
Finishing off his suited style, he wore a black T-shirt with pink block text under his jacket.
The actor posted photos to Instagram, which you can view below.
Upon closely observing the photos, many fans became curious about the words on his T-shirt.
Internet sleuths rolled up their sleeves and got to work figuring it out and the text was revealed.
"Leave trans kids alone, you absolute freaks"
The shirt is sold by CROOKED.com.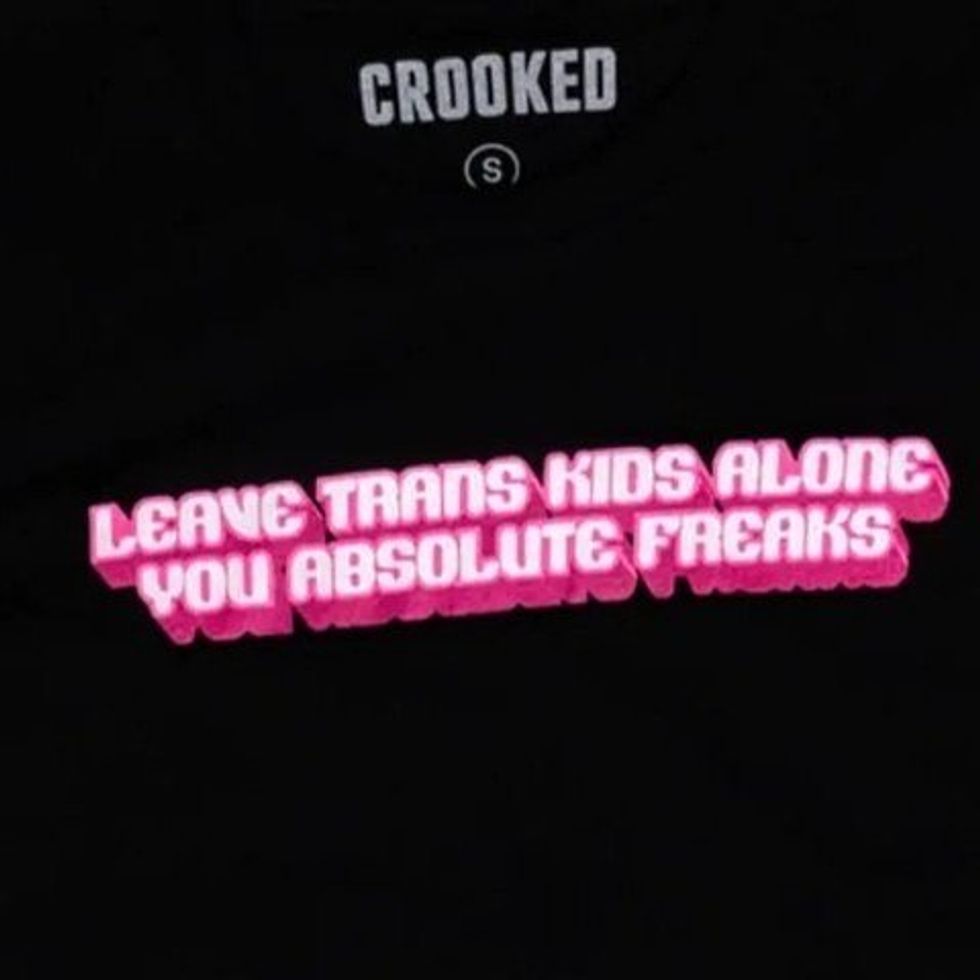 CROOKED.com
And, of course, people on social media thanked him for his statement and for his support.
Of course, Tennant's allyship extends far beyond his fashion statements.
Last month on the Reasons to Be Cheerfulpodcast, he promised he'd be fighting for the LGBTQ+ community every day.
He shared:
"Do you know what's making me cheerful at the moment? It's Pride month – the fact that Pride month [exists] and is flourishing and is something that's happening at a time when the world seems to be getting, in some corners, worryingly intolerant and weirdly backward."
"We can't take our foot off the gas. We can't expect that we will always travel in the right direction towards acceptance."
"We've all got to be fighting that fight every day."
Good Omens season 2 comes out on Amazon Prime on July 28.