The Governor of Dar es Salaam, the capitol city of Tanzania, Paul Makonda, has promised to start rounding up members of the LGBTQ community as early as next week.
---
Homosexual acts are illegal in Tanzania, where anti-gay rhetoric has been on the rise since President John Magufuli won an election marked with allegations of fraud. Now, that rhetoric is being put to action as Makonda tells the AP:

"Give me their names. My ad hoc team will begin to get their hands on them next Monday. I have information about the presence of many homosexuals in our province. These homosexuals boast on social networks."
There are 33 African countries that have laws on the books banning gay sex. When asked if he was worried about backlash from Western countries, Makonda said:
"[I] prefer to anger those countries than to anger God."
One country that Makonda doesn't seem to have to worry about in the United States of America. Donald Trump announced earlier in the year that his administration would do nothing to encourage other countries to abolish their anti-gay laws.
Mick Mulvaney, the Director of the Office of Management and Budget, admonished the Obama administration for telling countries discriminating against the LGBTQ community they would not receive funding from America. Instead in a shocking twist of logic, Mulvaney paints Christians as the victims.
"It was stunning to me that my government under the previous administration would go to folks in sub-Saharan Africa and say, 'We know that you have a law against abortion, but if you enforce that law, you're not going to get any of our money.'

We know you have a law against gay marriage, but if you enforce that law, we're not going to give you any money.
That is a different type of religious persecution that I never expected to see. I never expected to see that as an American Christian, that we would be doing that to other folks."

In other words, Mulvaney thinks it is perfectly okay for a country like Tanzania to arrest gays and lesbian, and to refuse HIV and AIDS treatment to the LGBTQ community but if the United States steps in to say they will not support a government that commits these atrocities that means American Christians are being persecuted.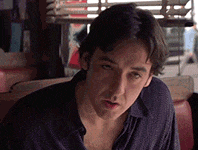 media.giphy.com
We encourage you to reach out to Mulvaney and let him know how you feel about this.
WTF?! Mick Mulvaney has announced his support for draconian anti #LGBT laws in Kenya (meanwhile he's gone soft on U… https://t.co/pb53afwmUE

— Allied Progress (@Allied Progress)1532967497.0
It is time to push all world leaders to take action.
@BBCWorld I call on @JustinTrudeau and @Canada to #boycottTanzania Since the 1960s, Canada has supported training… https://t.co/rH71mb0NNF

— morgandyke 🇨🇦 🏳️‍🌈 (@morgandyke 🇨🇦 🏳️‍🌈)1541029056.0
@BBCWorld Aid should be allocated only if subject state abides by universal human rights.

— JaneThomas (@JaneThomas)1541030262.0
@BBCWorld Outrageous, unbelievable & it's stunning that Tanzania leaders don't face any criminal charges against th… https://t.co/CEa4OuE7wD

— Beli (@Beli)1541026914.0
@BBCWorld The scariest part about this – apart from the harassment and danger LGBTQIA people are in simply for bein… https://t.co/L63YmOsCPg

— Lucy Burton (@Lucy Burton)1541031811.0
@BBCWorld such a sad country...so ignorant and behind the times...I feel sorry for your children.

— michellewind (@michellewind)1541026430.0
@BBCWorld Will this stupidity never end?

— Debora Elliott (@Debora Elliott)1541026881.0
@BBCWorld This is really sad. God does not care what your sexual orientation is.

— pistrix (@pistrix)1541026516.0
@ajplus @hrw This is why American missionaries have no business in Africa. They spread misinformation to a bunch of… https://t.co/0NJNmfAq70

— SouthernProgress (@SouthernProgress)1541022501.0
Queer people in Africa are unsafe and are literally dying almost daily. And now we are told, they will be hunted. 💔💔

— Letlhogonolo (@Letlhogonolo)1541049418.0
A 17-member committee will also be established to identify gay people on social media and arrest them. "Every gay… https://t.co/9KLshb5BSQ

— Mona Eltahawy (@Mona Eltahawy)1541087044.0
Homophobic attitudes are rife in #Tanzania, and activists believe the statement by Paul Makonda, regional commissio… https://t.co/RmegwW9ZVy

— Mona Eltahawy (@Mona Eltahawy)1541087350.0
The LGBTQ community does not have borders.
H/T: Pink News, MSN, Daily Nation, Wall Street Journal