It all started with a simple question: "Do straight men exfoliate?"
Writer Amanda Mull posed the question on Twitter one morning amidst her skincare and makeup regimen. Her facetious inquiry led to a startling revelation when she saw the long list of responses to her tweet.
---
Do straight men exfoliate

— Amanda Mull (@Amanda Mull) 1515768925.0
Despite the expectation that most men don't have a strict skincare regimen like masking or dermaplaning, Mull assumed that they at least washed their faces and moisturized afterwards. Turns out she was wrong, and she documented some of the responses in an article in Mel Magazine.

Considering how trendy skincare has become among young women, the fact that so many of the men who responded knew so little about the basic maintenance of their faces felt counterintuitive.
This man admitted to not exfoliating but thought the alternative was just fine.
@amandamull I don't but I wash with hot water

— taytaythemaymay (@taytaythemaymay) 1515804330.0
But she quickly came to the rescue with this advice.
@Demsocnt1h That dries out your skin noooooo

— Amanda Mull (@Amanda Mull) 1515804419.0
Other shocking revelations followed.
Charles, 47, tells me, "I do nothing — I don't even wash my face." Tyler, 32, washes only a very specific portion of his face: "I use bar soap on the sides of my nose in the shower. Mostly because of blackheads. I picked that because it seemed simple and cheap."
Barry, 33, left a response that rendered the writer completely slack-jawed.
The only thing I use regularly is body wash in the shower every morning (including on my face)," he explains. "Outside of the shower, I will wash my face only if it feels particularly dirty or greasy — with hand soap if I'm in my bathroom or dish soap if I'm in my kitchen.
@amandamull @WeAreMel The justification for the dish soap was too good

— A soft bright light (@A soft bright light) 1518451602.0
When Mull commented that Barry's routine was for a "lack of a better description," he fervently backed up his case.
I just want to point out that they use over-the-counter dish soap to clean animals that get caught in oil spills! If it's good enough for them, it's more than good enough for me.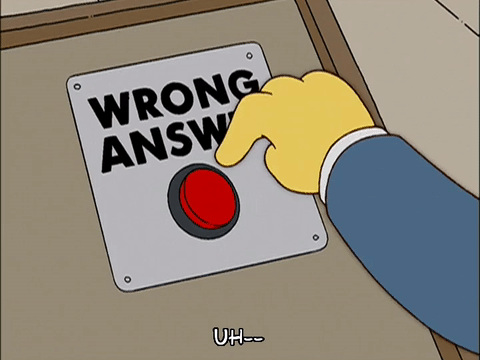 It's not too late to learn.
The men who used facial products were mostly those who've suffered from medical conditions such as acne and dermatitis, while some men used products because they were in long-term relationships with women who used skincare products.
Andrew, 26, says, "[My interest in skincare] came from exposure in relationships. When I had girlfriends who got into skincare, I'd find myself giving things a try and just enjoying how they feel." Tim, 39, started taking care of his skin after seeking professional help. "I suffer from chronic dermatitis, and as such, I've gone through years and years of trying to find the right products for my face. I first went to a dermatologist when I was 20 and was tired of having red splotches on my face all the time."
The main obstacle keeping men from using skincare products is the association with feminine hygiene. Board-certified dermatologist Dr. Kachiu Lee said that "Most skincare products are marketed towards women. Skin products at stores are nestled right up against, and often integrated within, the makeup aisle. This reinforces the notion that these skincare products are only for women."
Some men shy away from those designated areas at the drug store. But is skincare really all that important anyway?
I can't really laugh at this because I basically just wash my face with water. And use a little soap to shave and t… https://t.co/NNFYjmrnb1

— Infamous Sphere (@Infamous Sphere) 1518552804.0
Men, have no fear. Lee breaks down the basics for healthy skin.
Start by washing your face and moisturizing. The sheer number of products out there are intimidating, and there are so many choices that men are overwhelmed with which products to buy. The easiest thing is to just pick up a gentle face wash and a gentle daily moisturizer with sunscreen.
There should be no shame in taking care of your skin and looking good, regardless of gender.
But some argued that the level of care depends on the person.
@LudicrousLouisa It honestly just depends on your skin type. My girlfriend also does not use soap, just a splash of… https://t.co/N1GGrsvHsO

— Angie M (@Angie M) 1518583625.0
Amanda Mull may not be a skincare guru, but the writer does seem to know what she's talking about.
Always read @amandamull, but especially on this. She gave me some skincare tips last week and I'm already 14x prett… https://t.co/F0WH0qgyA3

— Cardi Z (@Cardi Z) 1518449333.0
also shoutout to the ~150 dudes who volunteered to talk to me for this, i only had time to survey like 20% of you b… https://t.co/au40AxijVh

— Amanda Mull (@Amanda Mull) 1518445762.0
Gentlemen, it's time we all save face. Let's ditch the dish soap.

H/T - Twitter, MelMagazine