A Lithuanian-based fashion company founded by a pair of sisters went viral online after a recent Instagram post.

Son de Flor—known for traditional-style linen dresses—shared a post by composer, musician and gender nonconforming digital creator David Ross Lawn. The brand is popular among conservative, Evangelical Christians for their modest designs.
Lawn often posts videos modeling clothing which includes dresses and skirts.
A video he posted of how he styles Son de Flor was re-shared by the brand.

Upon seeing the post, homeschooling activist Bethany Mandel was apoplectic.
She shared her outrage in a series of posts on Twitter.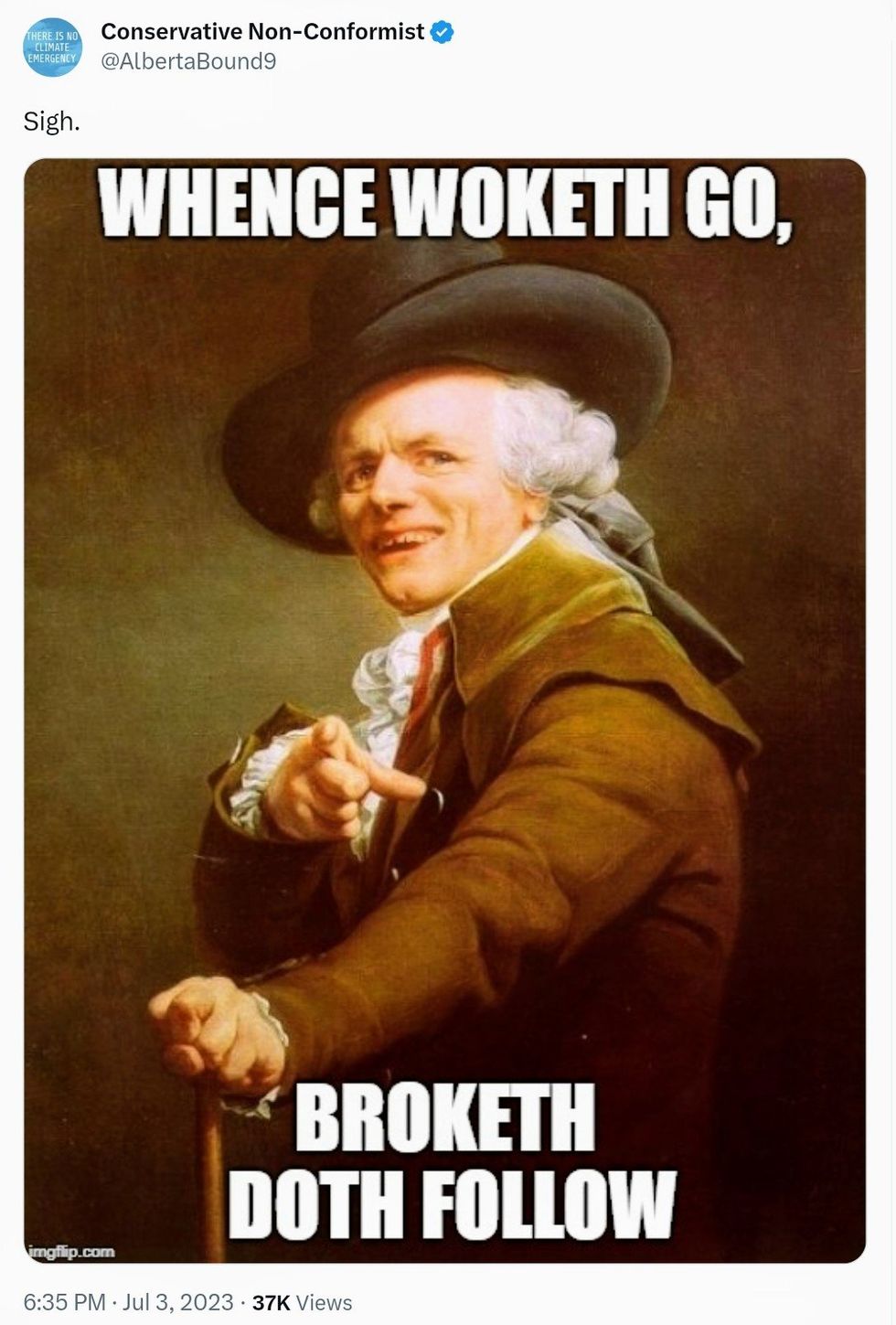 @albertabound9/Twitter
People reminded Mandel and her fellow bigoted followers that fashion is fluid.

Others offered suggestions for Mandel.
Despite people like Mandel whinging on social media, the Instagram post became Son de Flor's most liked video.