On July 11, 2021, billionaire mogul Richard Branson fulfilled a long burning dream traveling into space.
Branson's own space tourism venture Virgin Galactic, launched its first fully crewed passenger vehicle, Spaceship Two, in which Branson was accompanied by three crew mates and two pilots.
Branson live streamed the Inaugural mission, which he dubbed "Unity 22", on his Twitter page.
The fairly awestruck Branson says in the live stream:

"To all you kids down there, I was once a child with a dream, looking up to the stars. Now, I'm an adult in a space ship, with lots of wonderful adults, looking down to our beautiful, beautiful earth."
"To the next generation of dreamers, if we can do this, just imagine what you can do."
This giant leap for mankind is quite the accomplishment for the Virgin founder, particularly as he made it into spice nine days before Amazon founder Jeff Bezos is scheduled to make his inaugural journey into space.
There are those, however who aren't particularly surprised by this accomplishment. Least of all, apparently, the writing team on The Simpsons.
Many took to Twitter to point out television's longest running scripted series predicted Branson would be lounging at zero gravity.
Most of the Tweets features screenshots from a 2015 Episode of The Simpsons, "The Princess Guide", which was in fact the fourth time the billionaire mogul was portrayed on the series, but the first in which Branson voiced himself,
But whether this was a moment of clairvoyance, or merely diligent research on the part of the writing team seems up for debate.
As documented by the BBC, Branson had announced his aspirations of commercial space travel as early as 2008, with Virgin Galactic being founded as early as 2004.
Select Twitter followers were also quick to question The Simpsons' supposed psychic abilities.
This wouldn't be the first time the goings on in Springfield USA found their way into our reality.
Several instances of Simpsons plot lines ended up actually happening in one form or another.
These include a Trump presidency, Disney acquiring 20th Century Fox and, perhaps most frighteningly, the spread of a deadly, flu-like virus followed by an outbreak of killer bees.
While all of these could easily be unnerving coincidences, perhaps we also shouldn't be surprised to find Oh, Streetcar! playing on Broadway one day.
Or a Schwarzenegger presidency.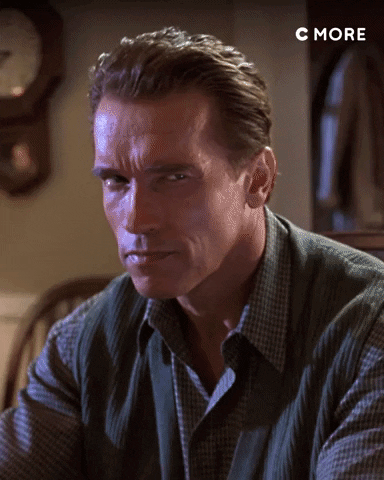 Giphy