The U.S. Transportation Security Administration rolled out new security changes for international flights bound for the United States, effective Thursday. Here's what you need to know if you think you might be affected.
---
TSA officials say they're enhancing security procedures "to stay ahead of evolving threats." @MCO @WESH

— Amanda Crawford (@Amanda Crawford) 1508874645.0
Who is affected?
According to Lisa Farbstein, a spokeswoman for the TSA, all passengers aboard U.S.-bound flights may be subject to additional "enhanced screening" measures, including U.S. citizens.
According to the Associated Press, approximately 2,100 international flights arrive in the U.S. daily, and Farbstein has said that the new security measures "will impact all flights."
BREAKING: "Enhanced screening" to be employed for passengers on all U.S.-bound flights, including American citizens, TSA spokesperson says.

— Bill Wixey (@Bill Wixey) 1508950293.0
What do the "enhanced screening" measures entail?
The new security protocol will include more thorough screening of luggage, and short interviews before boarding and take-off, both in the form of written questionnaires and verbal interviews.
Personal electronics will also be subject to tighter security measures, which comes after a 120-day period following a lift on a laptop ban affecting 10 Mideast cities.
Starting today all incoming flights to U.S. will face new security screening procedures https://t.co/Ib7dTWT3mO

— FOX & friends (@FOX & friends) 1509016802.0
Cathay Pacific, EgyptAir, Emirates and Lufthansa will start interviewing passengers on US-bound flights. https://t.co/5w3kGdoE1J

— Anup Kaphle (@Anup Kaphle) 1508937389.0
Fran Young, a passenger on a flight from Hong Kong to Los Angeles, told CNBC about some of the questions she was asked.
"They asked me if I packed my own bag, where I packed it from, where I came from, they looked at my itinerary, verified where I was, who I was, from where I came from," she said.
How could this affect your travel?
With the security measures being so new, many international airports have seen increased wait times.
"It's a little inconvenient, I kind of just want to get my printed ticket and then just go inside," Gavin Lai told CNBC. "I don't want to wait on people to interview me like that. So it's a little annoying."
Some airlines have requested to delay implementation of the new security screenings until January, but it's probably a good idea to leave extra time if you're flying to the U.S., just in case.
.@cathaypacific sets up dedicated check-in counter @hkairport for US bound passengers as enhanced security checks a… https://t.co/fyk29uvCMv

— Timmy Sung (@Timmy Sung) 1508997252.0
US airlines don't believe passengers will notice much change on their international flights to US-they've already implemented the new rules

— Kris Van Cleave (@Kris Van Cleave) 1508944271.0
Some foreign carriers are warning passengers may experience interviews, additional screening & thus some delays/changes to check-in process

— Kris Van Cleave (@Kris Van Cleave) 1508944328.0
The Wall Street Journal suggests leaving three hours to get through security:
With tighter security for flights headed to the U.S., you might need three hours at the airport https://t.co/fqhHV6MZwA

— The Wall Street Journal (@The Wall Street Journal) 1508949968.0
Twitter seems dubious about whether the security measures will be effective, however:
Besides potentially effecting tourism:
@BillWixey I wonder if that will affect tourism? I mean white males from around the world should be fine.... Cros… https://t.co/huhDFtb64d

— Trina Lee (@Trina Lee) 1509031792.0
@BillWixey This has already been happening. https://t.co/x9XXKdcjca

— Blue Falcon (@Blue Falcon) 1509034767.0
@CNBCTopStories At least this means I can walk through New York without crowds since tourism is about to fucking tank.

— Charles DePiero (@Charles DePiero) 1509030037.0
But there's always a back-up plan:
@ellaandzoi @CNBCTopStories Just head to Canada

— ...... (@......) 1509034021.0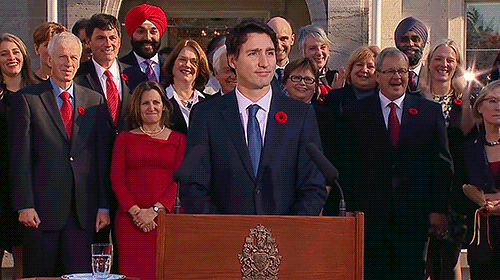 Please SHARE this with your friends and family.