The rivalry between Arnold Schwarzenegger and President Donald Trump has been going for some time.
The actor and former Republican Governor of California spoke with Men's Health recently on the subject and had an interesting take on Trump's feelings about him.
---
Schwarzenegger said, regarding Trump:
"He's in love with me. That's the reality of it. With Trump, he wants to be me."
The Terminator star is certainly not the first to point out the President's almost obsessive admiration for men he deems strong—like Vladimir Putin, Kim Jong Un and the Saudi royal family.
Schwarzenegger relayed insights from when Trump was a businessman trying to get into show business through—at the time—wrestling. The two attended matches together.
"I don't think he fears me. But I remember that in the old days, when we went to the wrestling matches, the way he admired people with bodies, and the way they would jump around in the ring, and to perform physical stunts and stuff like that—he had great admiration for that."
Trump also had questions about acting.
"He asked me, 'How do you do that, with the movies?' I mean, it's so believable. He drilled down to specific questions that fascinated him."
"It was about 'How do you sell something?' Like, a scene. 'How do you go and act out a scene so that I get affected emotionally?'"
"He was fascinated by that. How do you do this when you do interviews—that you penetrate through it and you then are totally believable?'"
After Trump was fired by NBC from his hosting job on The Apprentice for racist statements, Schwarzenegger was tapped to replace him.
But the show still was part owned by and profited Trump leading many to boycott it. The relaunched show performed poorly and was canceled.
Trump became fixated on how his ratings were higher than Schwarzenegger's, even after becoming President.
Not one to back down from a bully, Schwarzenegger responded.
You should think about hiring a new joke writer and a fact checker. https://t.co/SvAjuPdHfa

— Arnold (@Arnold) 1488635842.0
For his part, Schwarzenegger recorded several videos and posted tweets with advice for Trump.
They included his failure to condemn Nazis and White Supremacists...
.@Schwarzenegger has a blunt message for Nazis. https://t.co/HAbnejahtl

— attn (@attn) 1503013083.0
...Trump's environmental policies....
...and Trump's relationship with Russian President Vladimir Putin.
In response to the criticism, Trump reportedly said:
"Arnold Schwarzenegger... You know what? He died... I was there."
Schwarzenegger had a response for that too.
I'm still here. Want to compare tax returns, @realDonaldTrump? https://t.co/lMQHsE1bQK

— Arnold (@Arnold) 1562879673.0
In the Men's Health article, Schwarzenegger said he could actually relate to the President.
"I always complain about Trump not being able to shift from Trump to President. Well, the reason why I say this is because I saw that with myself, that I was not able to shift from Arnold to Governor."
Whether Trump will seek—or take—any advice from Schwarzenegger is doubtful however.
You can subscribe to Men's Health here.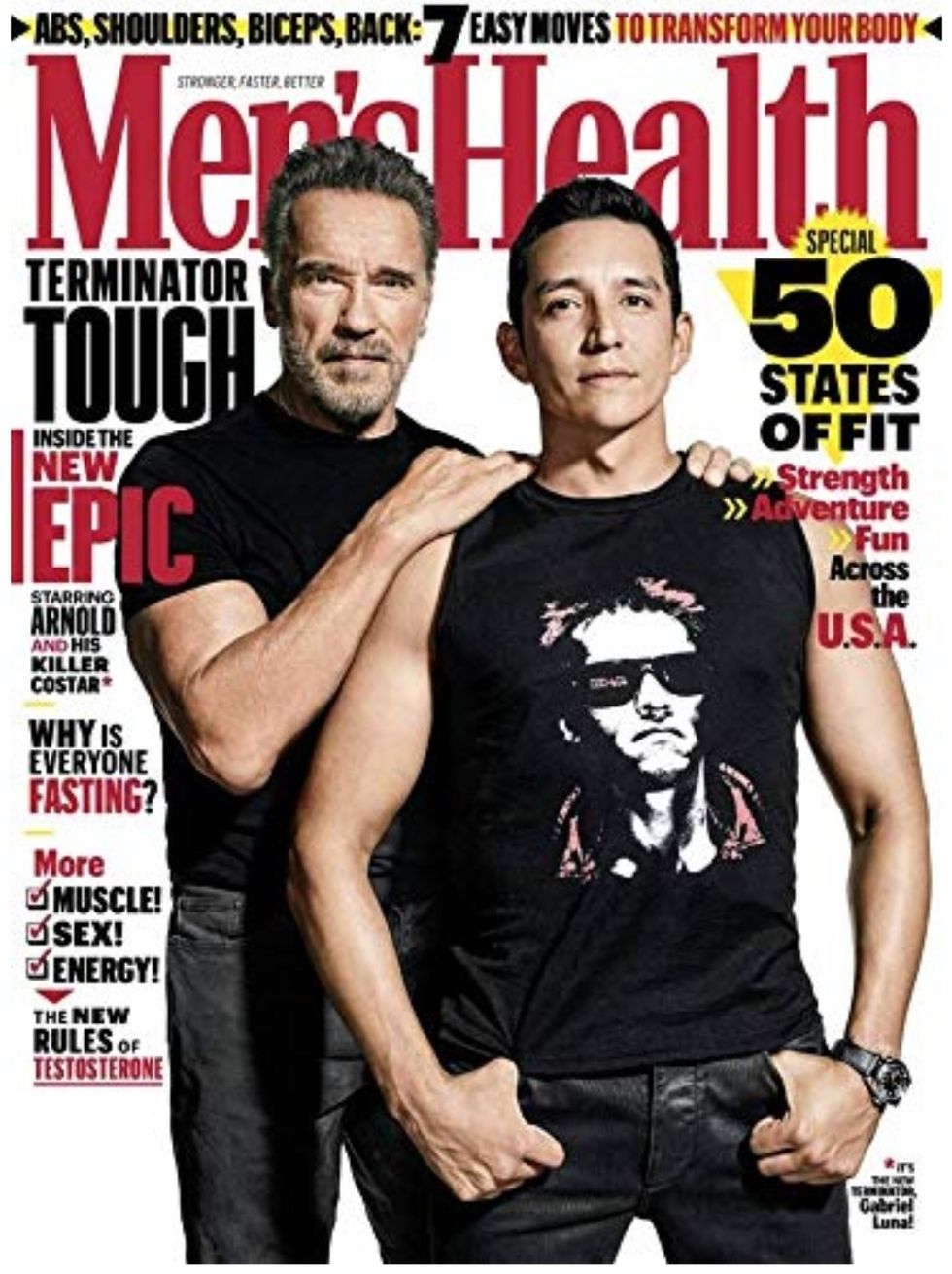 Men's Health
********

Listen to the first four episodes of George Takei's podcast, 'Oh Myyy Pod!' where we explore the racially charged videos that have taken the internet by storm.
Be sure to subscribe here and never miss an episode.