The NFL is getting heat for a slump in the sales of yet another half-time favorite: chicken wings.
---
Following Papa John's Pizza pointing the finger at the NFL protests for the drop in sales, Sanderson Farms, one of the nation's biggest poultry producers, is joining the chorus and crying foul.
Are Americans losing any weight if they aren't watching football and eating wings and pizza? https://t.co/mpGhDLBwC1

— VTBoxman (@VTBoxman) 1513392017.0
Chief executive of the eponymous chicken company, Joe F. Sanderson Jr. discussed earnings with Fortune in a conference call interview. "The only thing puzzling me right now is wings," he said.
"It's just been reported to us that some of our customers think that their traffic is down because of the demonstrations by some of the NFL players."
Chicken Wings and the National Anthem! Sanderson Farms Chicken says the protest is harming their sales as well. https://t.co/tTSjljPOsE

— Tom Clatterbuck (@Tom Clatterbuck) 1513357597.0
Fortune reported on the Farm's sudden plunge in sales.
Sanderson shares fell 13% to $145.85 Thursday in New York, the worst slump since August 2004. The company posted lower-than-expected earnings per share in the fourth quarter as chicken prices weakened from rising production and hurricane-related disruptions. Rival processor Pilgrim's Pride (pgpdq, +0.00%) dropped as much as 8.1%, the most in almost 13 months, while Tyson Foods (tsn, +0.72%) fell 2.5%.
Blaming the NFL for declining food sales is nothing new.
Papa John's CEO John Schnatter lambasted football players for exercising their right to the First Amendment by taking a knee in protest during the National Anthem, calling it disrespectful, after his company released its dismal third-quarter financial report. "The NFL has hurt us. We are disappointed the NFL and its leadership did not resolve this ... Leadership starts at the top, and this is an example of poor leadership," he told ESPN. "The controversy is polarizing the customer, polarizing the country."
According to Fortune, sales of chicken wings were modest until recently.
Wings had a banner year for much of 2017, boosting profits at processors like Sanderson. But spot prices slumped in each of the last three months and are now 14% lower than a year earlier, according to one U.S. government measure. Amid the NFL dispute, it's unclear where prices are headed from here, Sanderson Jr. said.
https://t.co/4iRZJASnHR In august Sanderson Farms declared they were "short" on wings in certain plants. Blame the… https://t.co/CYj4v9tOpp

— Anthony (@Anthony) 1513307315.0
CHICKEN WING demand could be hurt by extended NFL lockout, CEO of Sanderson Farms tells Reuters. "It would kill wings," he says.

— Max Armstrong (@Max Armstrong) 1300221824.0
The National Chicken Council projected Americans would consume 1.33 billion chicken wings during last year's Super Bowl, which is the time of year sales of the saucy delicacy usually takes flight. But Sanderson recognizes the NFL can't be blamed entirely, and he has a bone to pick with chicken wing alternatives.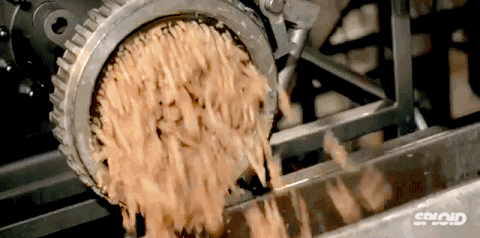 Consumers are increasingly looking for boneless options to prevent a choking hazard while they roar their battle cries at the television during games. As a cost-cutting measure, Buffalo Wild Wings is already ahead of the game. The sports bar franchise is offering what the public wants: Boneless chicken wings dipped in Buffalo sauce. What's to blame for slumping chicken wing prices? While too much supply and growing sales of boneless chicken wings… https://t.co/EvH5n54veP

— Sara Menker (@Sara Menker) 1513287159.0
Please SHARE this with your friends and family.