On Wednesday, President Donald Trump was impeached by the House of Representatives.
Now Trump holds another new presidential record.
---
In addition to the consistently worst approval ratings of any President since the ratings began in the 1980s, Trump became the third President ever impeached.
But he's the first to be impeached during a first term!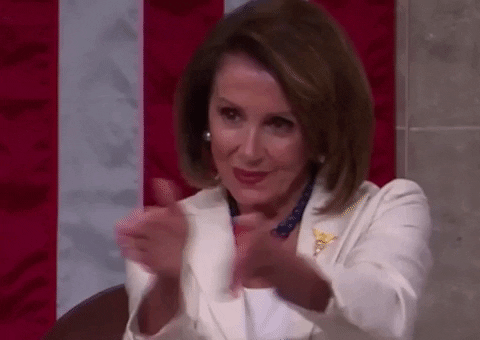 Giphy
But even before the impeachment vote, some critics suggested the House should ignore their constitutional duties because the Republican controlled Senate is unlikely to convict Trump during his impeachment trial.
But TBS host Samantha Bee addressed that on Full Frontal Wednesday in a segment titled "'Tis Impeachment Season."
Full Frontal shared the segment on YouTube captioned:
"Impeachment day has finally arrived! Great news...until we're reminded that the Senate is led by Mitch McConnell whose lack of backbone helps him bend over backwards for the President."
Watch the segment here.
'Tis Impeachment Season | Full Frontal on TBSyoutu.be
Bee said:
"Look, we should all take a moment to feel excited that Trump is finally facing a consequence. OK, moment's over, time for people to ruin it."
But who could ruin Impeachmas?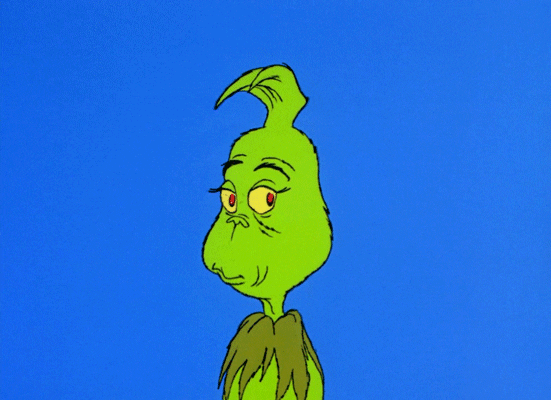 Giphy
The Grinch, or rather The Mitch, of course!
Although the resemblance...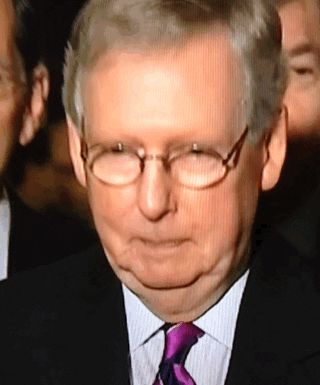 Giphy
In addition to McConnell, Bee featured a series of clips where the Kentucky Senator seeking reelection in 2020 was joined by his fellow Republican Senator Lindsey Graham of South Carolina in vowing to let Trump escape any consequences for his actions. Graham is also up for reelection in 2020.
Bee stated:
"The really galling thing about the GOP firewall around Trump is that he's still openly doing the same crimes they're protecting him for."
Bee then showed an image of Trump's personal lawyer Rudy Giuliani.
"Rudy is still doing the stuff that got the President impeached today and he doesn't seem worried at all that there are going to be any consequences."
Bee predicted "this whole process is going to get even uglier."
"This whole process is already excruciating and it's going to get worse. It might even feel like impeaching Trump was pointless. But it's not."
"In a world where old rich white dudes seem to increasingly operate with impunity, today Trump faces the tiniest bit of 'punity' and that is magic."
The segment also featured special guest David Alan Grier as Santa.
Dis me y'all https://t.co/T1sSNvFgFt

— David Alan Grier (@David Alan Grier) 1576768089.0
@johnmbusher I am a transforming actor.

— David Alan Grier (@David Alan Grier) 1576785619.0
At the top of the show, Bee started with "An Impeachment Carol," a take on the Charles Dickens' holiday classic.

You can watch it here.
An Impeachment Carol | Full Frontal on TBSyoutu.be
Looking for an Impeachmas gift?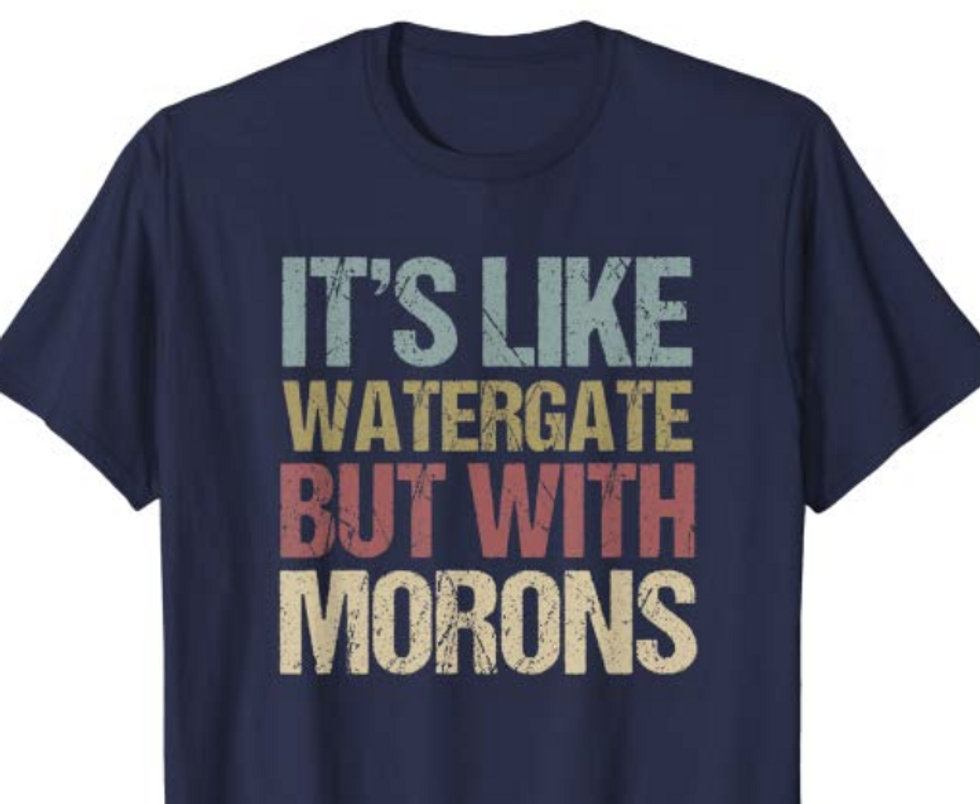 Amazon