Here's a hot tip during self-isolation: If you're going to do live reports from the confines of your home, be sure to take all necessary precautions to ensure your mistress doesn't walk through the background naked.
---
That's what recently happened to a Spanish news reporter doing a broadcast from his house, and it's made him go mega-viral with people all over the world—including his estranged wife.
The reporter in question is Spanish political commentator Alfonso Merlos, who is a contributor on the news and lifestyle program El programa de Ana Rosa. As he gave his report the other day, a woman who was at least partly naked just walks through the background, without a care in the world.

You honestly have to kind of admire the devil-may-care energy on display.
According to the Spanish newspaper La Vanguardia, the woman is fellow reporter Alexia Rivas, one third of a celebrity love triangle between herself, Alfonso and his estranged wife, Marta Lopez, well-known in Spain for her stint on season two of the Spanish version of Big Brother.
In interviews with the Spanish press, Marta Lopez has pretty much let her husband have it (translated from Spanish):
"You have all seen it ... what do you want me to tell you? It is quite embarrassing and quite forceful... It is a very unpleasant situation. I know who he is perfectly."
Who knew European celebrities were so deliciously messy?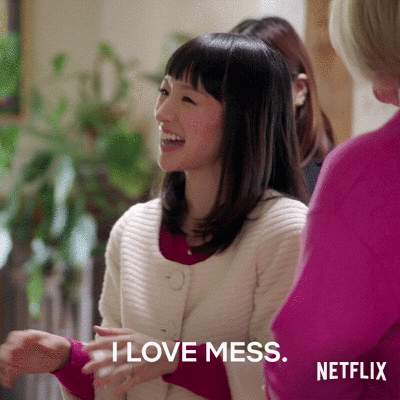 happy marie kondo GIF by NETFLIXGiphy
Best of all, the Spanish press has given the scandal a perfect name: "Merlos Place," after the iconic, and often ridiculous, 90s prime-time soap opera Melrose Place.

And when it comes to "Merlos Place," the internet is hanging on every word.
And for many Spaniards, the scandal couldn't be happening to a better guy.
Merlos is apparently one of Spain's more prominent far-right figures.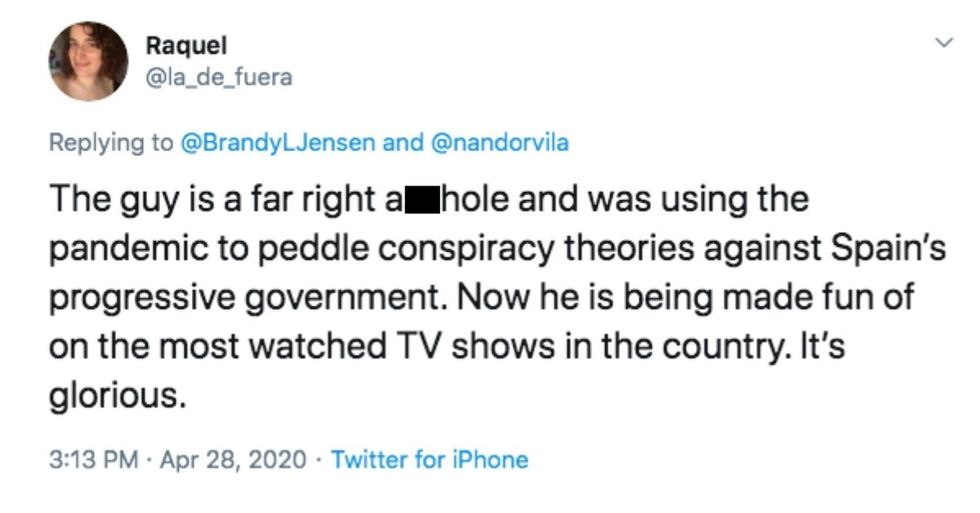 @la_de_fuera/Twitter
Can't wait to see what happens on the next episode of Merlos Place.

Melrose Place: The Complete Series is available here.