Paris is experiencing record-breaking levels of rain that is causing the River Seine to overflow. As a result, rodents were forced above ground for survival, scurrying about in all directions.
The mayhem was caught on video.
---
According to ABC News, water levels exceeded more than double the average level at 17 feet, and the downpour shows no signs of letting up.
Seven subway stations in the main artery of famous tourist attractions in Paris, including the Notre Dame cathedral and the Musee d'Orsay, have shut-down until further notice.
River transportation halted as the boats could no longer pass underneath the many bridges traversing the Seine.
The furry and highly aggressive creatures unleashed on the dry grounds of Paris poses great concern. A local dustman told a French daily newspapaer, Le Parisien:
For the past year, we've seen a proliferation of rats in all the arrondissements on the banks of the Seine. One colleague told me that a rat jumped at his throat and another at his arm. To my knowledge, there have been no bites for now but we don't want to wait until drama strikes.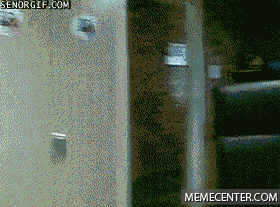 Always be prepared.
The rat infestation became a serious issue since 2016, focing Parisians to plead with the city to take extra measures to address the cringe-worthy problem.
Paris town took action by closing off public parks and gardens by laying "environmentally friendly" rodent traps and blocking sewer entrances. However, despite the city pouring approximately $1.6 million to rid the city of the vermin, it made very little impact.
According to Telegraph, the rising water levels is only a part of the problem. It turns out that the Parisian rats have become a tough army. The report said:
Parisian rats are immune to poison, according to a recent study, which also found that there rodents carried more parasites than previously thought - up to 16 including seven that are potentially dangerous to man.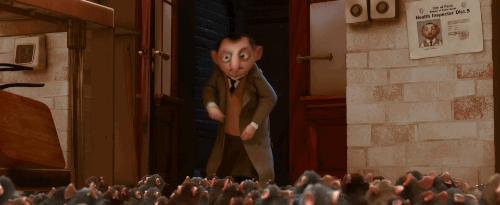 Run!Giphy
The footage of the rats outside of Notre Dame cathedral is one sight tourists don't want to see. But someone compared it to the situation back in Washington.
California wasn't exempt from a similar comparison.

Another person on Twitter sounded like a veteran on rat sightings.
Cute? Rataouille is cute. Notre Dame rats, not so much.
Another footage of rats on the loose in Paris emerged. You'll think twice about their "cuteness."
Paris is on an orange weather alert -- which is the second highest flood warning level, and the city braces itself as the Seine could exceed 2016's water level at 20 feet.
Hide your cheese, folks.