Host city PyeongChang, South Korea, has been busy in preparation for the 2018 Winter Olympics, which begin next week. It will be Korea's first time to host the winter games since the Seoul Olympic Games 30 years ago in 1988.
Arriving teams and media personnel captured all the excitement around the city and shared their excitement on social media.
---
American skeleton racer Matt Antoine praised the Olympic Village lodgings, which is expected to host 2,925 athletes representing 90 nations. The village provides all the comforts of home, including shops, post offices, and various places for worship.
Anchor/reporter Andrew Wittenberg sets up shop.
The speed skating venue is quiet now, but it's ready for some serious action next week.
Ghana's first skeleton athlete, Akwasi Frimpong, proudly makes his temporary lodging space a home.
American journalist Melissa Block and former co-host of NPR's All Things Considered news program captured several technological and cultural discoveries in PyeongChang.
She posted "Some of what we've seen on our first day in Pyeongchang for the #Olympics."
A robots gets a time-out.

In December 2017, the International Olympic Committee (IOC) announced that qualifying Russian athletes who've complied with the IOC's doping regulations will be competing as "Olympic Athletes from Russia."
The enforcement came after the Russian doping controversy, in which 42 Olympic medals were revoked due to doping violations 2014 Sochi Winter Games.
However, on Thursday, the Court of Arbitration for Sport (CAS) overturned lifetime Olympic bans from doping violations on 28 Russian athletes, citing lack of sufficient evidence.
Block observed how this room was particularly quiet.
It's obvious who the sponsors are for the winter Olympics. But the Korean toothpaste brand was definitely not a sponsor.
The small, white sticker was a poor attempt at concealing the Korean toothpaste to begin with.
Several nations were represented in the library.
The journalist indulged in perusing some indigenous poetry.
Work in progress.
They even had a party bus for the media.
AP sports writer Stephen Wade filmed the scenery during his arrival.
TV anchor for NBC, ATL, Cheryl Preheim shared her point of view.
Chief writer and journalist for United Press International, Elizabeth Shim, filmed a sight that was in step with all of the excitement.
Sports marketer Beth MacDonnell received a warm welcome.
American speed skater and silver medalist, Brian Hansen, is looking situated and ready.
Sports broadcaster, Eilidh Barbour, may be freezing, but the majestic view can't be beat.

Canada represented.
Two-time Canadian gold medalist, Catriona Le May Doan, catches up on some R&R before the competition.
NPR Southern Bureau Chief, Russell Lewis, shows a welcome gift.
The 2018 winter Olympic games start February 9 - 25. Best of luck to all the competitors.
Let the games begin!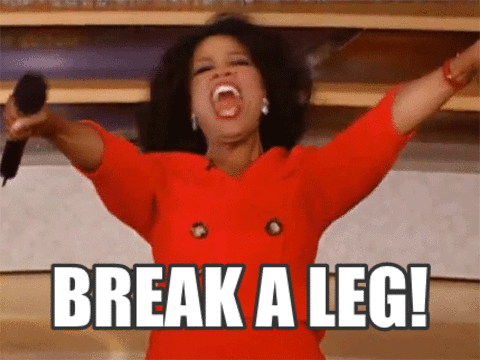 "You all get a medal!"Giphy