A police dog is recovering after being spiked by more than 200 porcupine quills as he hunted down a suspect.
---
Odin, a K-9 officer for the Coos County Sheriff in Oregon, US, was helping pursue a suspect who had run away from deputies on Saturday evening.
But as he tracked down the subject, he encountered a porcupine in thick brush and was spiked by more than 200 quills over his face and legs, in his mouth and near his eye.
Odin's plight was shared on Facebook...
...with the caption:
"Please, requesting prayers for Odin"
The search was immediately called off as Odin was taken to a vet for treatment.
Staff at Hanson Meekins Animal Hospital worked to remove the quills and, while there were fears there might be lasting damage to his eye, Odin was soon recovering well.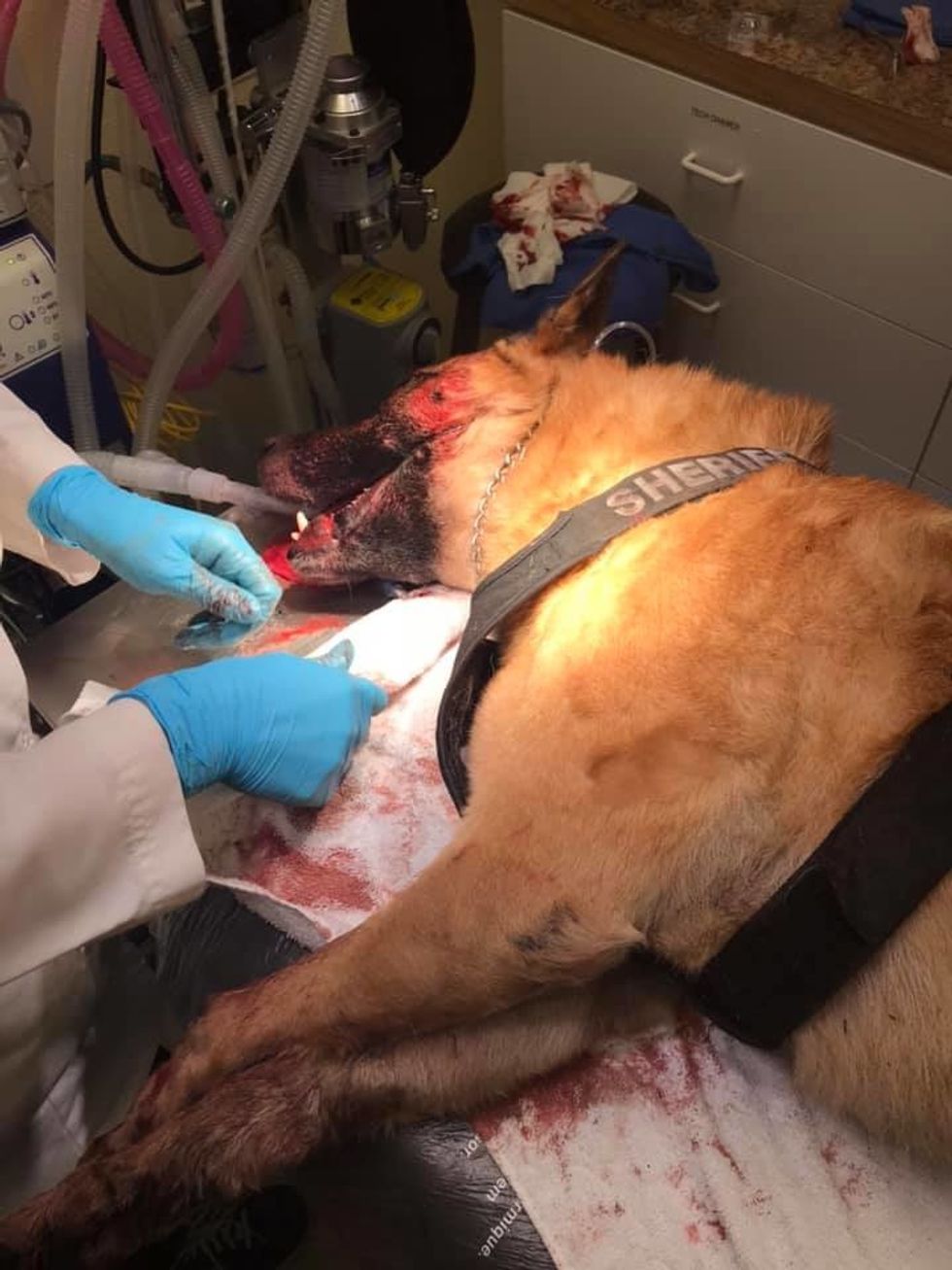 Vets work to remove porcupine quills from OdinCoos County Sheriff's Office
People were concerned for Odin. But Odin's handler Sergeant Adam Slater wrote in a Facebook post on Sunday:
"Odin is feeling much better today!!! Although he looks kinda like Rocky! The pictures don't do the swelling justice."
"Odin is an amazing partner and I feel honoured to be a part of his team every time his paws hit the ground."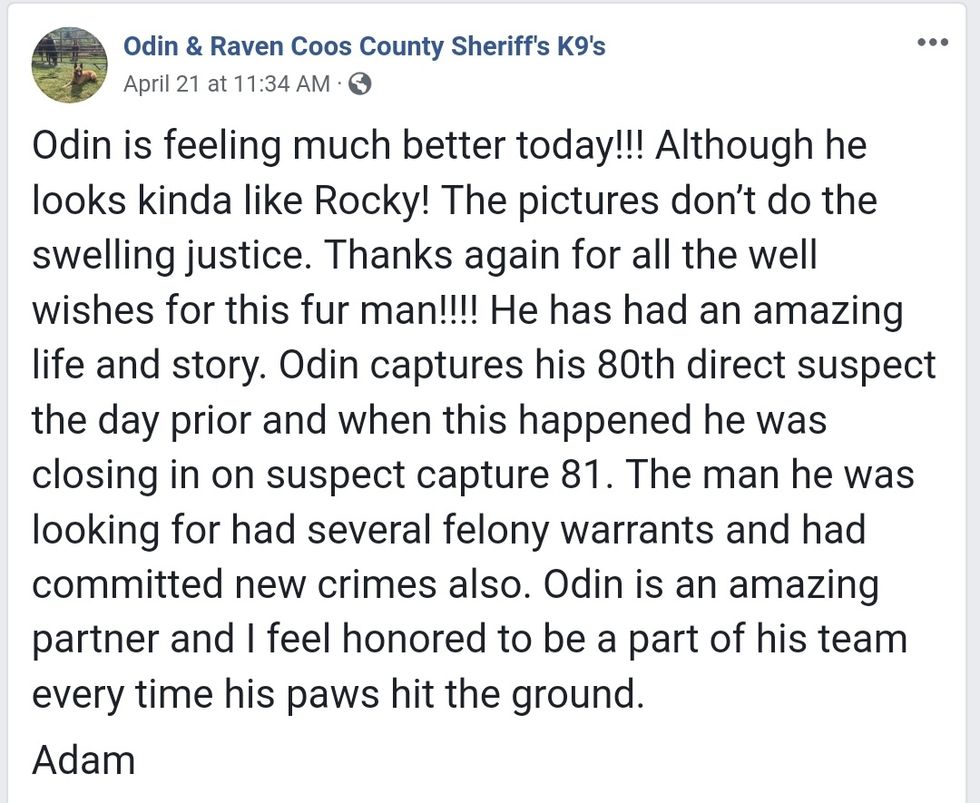 Odin & Raven Coos County Sheriff's K9's/Facebook
The post included several photos.
Odin's medical bills were picked up by a charity, Friends of Coos County Animals.

"F.O.C.C.A.S. Has contacted us and said they will graciously pay for my ER visit! Thank you so much FOCCAS!!!!"
Even before his porcupine encounter, Odin was something of a celebrity in the area.

A Facebook page dedicated to him and fellow Coos County K-9 officer Raven has more than 5,000 followers and he hit the headlines in 2017 when he recovered from a bacterial infection from which it had been feared he would not survive.
The quill incident happened the day after Odin had helped to capture his 80th suspect.
But Odin returned to work and recently celebrated capture number 82!
Odin is clearly a very good boy.