On October 7, Incumbent Vice President Mike Pence will take on Democratic Vice Presidential nominee Kamala Harris at the VP Debates.
In Harris, Pence will face an historic opponent. The former Attorney General of and now Senator for California, Harris is the first woman of color nominated to the VP position and would be the first to hold the office if she and Joe Biden win the November election.
And on top of all that, she's well-known as a fierce debater.
Remember when she eviscerated Brett Kavanagh during his hearing before the Senate?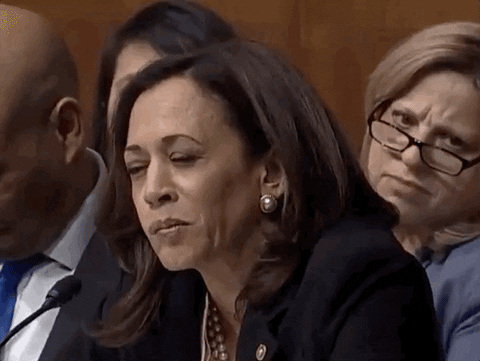 Giphy
Brett remembers.
In preparation for the night, Pence has of course been partaking in mock debates to anticipate possible attacks and iron out speaking points.
And according to a report by TheWashington Post, Pence has been using former Republican Governor of Wisconsin Scott Walker as the Harris stand-in.
When asked about his decision to simulate Harris, a woman of color, Walker kept his comments brief:
"All I can say is that I worked with him four years ago and was happy to help. That's it."
And while Walker and Pence do have a longstanding relationship stemming back to when the two men served as controversial Governors in Indiana and Wisconsin, Pence's choice of fill in for Harris has several people scratching their heads.

People on Twitter had all kinds of hot takes about Pence's approach to debate prep.
Others were excited by the news.
They clearly felt—and delighted in the fact—that Walker would be an inadequate prep partner and leave Pence totally unprepared for the big night on October 7.
The news is just one more reason to tune in on October 7 for a historic VP Debate night.