Music and revolution are inextricably linked. After all, what could be better to motivate you to fight unjust power systems than a powerful anthem?
Opera soprano Ayleen Jovita Romero took this very idea to heart recently as Chile remained under curfew while mass protests and civil unrest have taken hold there.
While the demonstrations started with an increase in the price of metro tickets, the privatization of public services, stagnant wages and massive economic inequality have all contributed to the rising protests. After the Chilean army killed 19 demonstrators, the government imposed a curfew to stifle dissent.
Only two days later, on October 21st, Romero sang her song out of the window of her home.
---
The reaction of her neighborhood is everything.
People loved it.

Facebook.com
"What a noble lady, you made us a lullaby with your beautiful voice, thank you, thank you very much"


Facebook.com
"Something beautiful between pain and tears. Something beautiful between oppression and torture."

Facebook.com
"It also protests with class"

Facebook.com
"I saw it on TV was very exciting!"
The song is "El Derecho de Vivi ren Paz" by Victor Jara. It means "The Right to Live in Peace" and has become a national protest song since its release in 1971.
While originally written to protest the Vietnam War, it took on new meaning and purpose when the military government of Augusto Pinochet took over in a violent coup. Victor Jara was arrested by the government the next day, tortured and killed.
Because of this, his song has become Chile's anthem against oppression.
Romero shared her own video on her Instagram, better showcasing her incredible voice and the beautiful song.
She says in her post,
"We demonstrate peacefully in this curfew, all the neighbors here are supporting the cause by singing and playing their beautiful instruments
@paula_b.advis here is my little piece"

"I invite other artists to do the same in their homes. The people appreciate it and it does them good ♥ ️
It is necessary."
The comments reflect how beautiful and powerful the song paired with her voice truly is.
@ayleenjovita.soprano / Instagram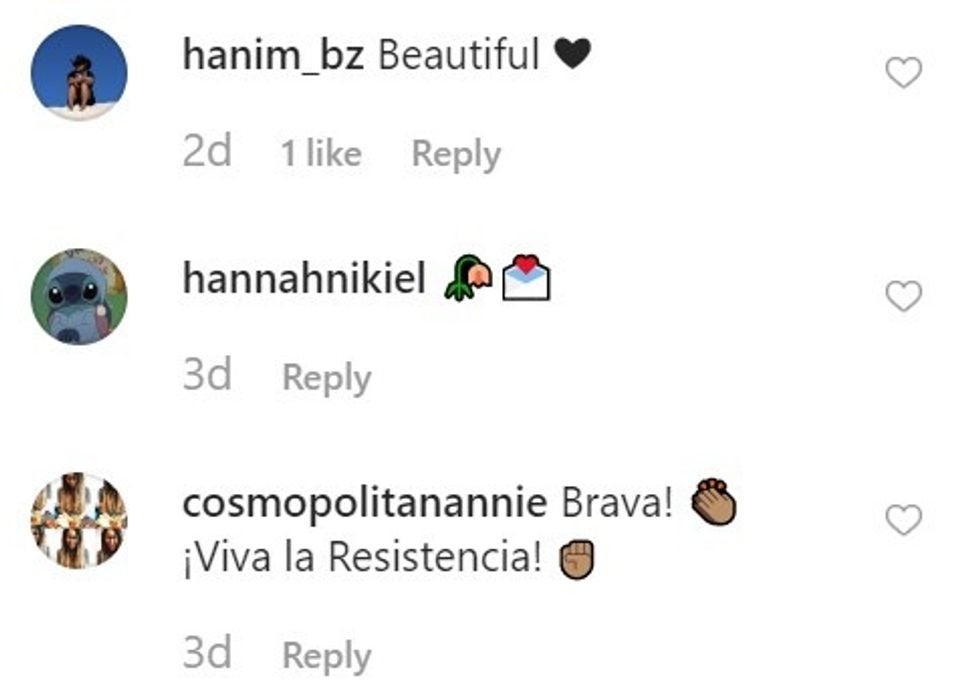 @ayleenjovita.soprano / Instagram
@ayleenjovita.soprano / Instagram
Chile isn't the only place experiencing mass protests due to inequality and authoritarian governments. All around the world, people are rising up to demand better of their governments, whether it's Hong Long, France or nearby Peru.
People around the world see the song and appreciate it in solidarity.

Facebook.com
"BRAVA FOR HER. A DEEP HUG FROM ARGENTINA, TO THOSE WHO HEAL."

Facebook.com
"Chilean siblings, I want strength and peace. Brazil is heading for the same problems"
Certainly quite a moment of beauty in a time of chaos.