On May 5, the Charles Evans Elementary School and Ardmore School District Superintendent punished a third-grader for wearing a Black Lives Matter shirt. The Ardmore School District is in Oklahoma.
8-year-old 3rd grader Ben Stapleton appeared at his school in a "Black Lives Matter" shirt. He was later pulled out of his gym class and instructed to turn the shirt inside-out before going back to class.
Stapleton did what he was told and went back to playing in the gym, but he was disheartened by the situation.
8-year-old Ben Stapleton admitted:

"It made me mad and sad."
Jordan Herbert, Stapleton's mother, later spoke to the school's Superintendent, Kim Holland, who explained it was up to the discretion of the teachers to decide which logos and words were appropriate on clothes, according to the school's handbook.
But Holland also stated Stapleton would not have been punished if he had refused to invert his shirt.
In response, Herbert sent all three of her children to school in "Black Lives Matter" shirts the following day.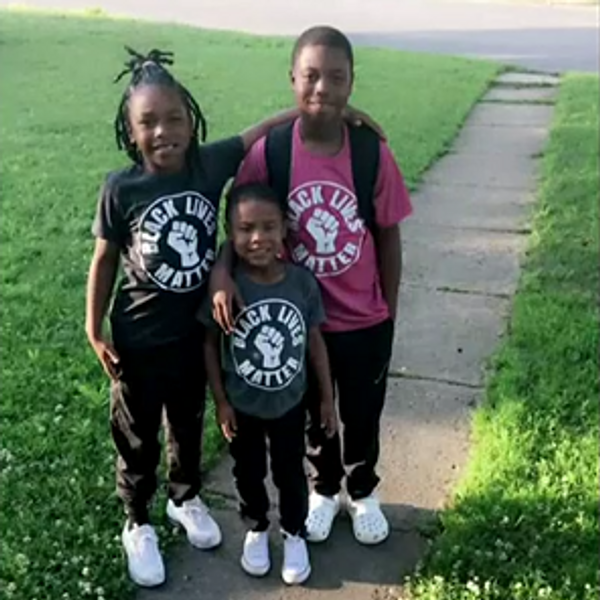 Jordan Herbert/Facebook
The school pulled Herbert's son, Ben Stapleton, from class again as well as his 5-year-old sibling.
Their older sibling was not pulled from his classes.

The two younger brothers were sent to the principal's office, where they spent the majority of their day. They ate lunch there, missed recess, class time and Stapleton also missed his tutoring session.
Herbert said:
"Whenever they called I informed them to get in touch with their superintendent because he told me the day before nothing can be done to my kids when they have those shirts on."
Superintendent Holland responded:
"I understand what she is saying, but school is not the place to have all that, y'know, political back and forth and upheaval."
"We're trying to teach kids things like reading and writing."
"We're trying to be more neutral in the school and be advocates for all of our children in what they need."
In response, people in the community held a demonstration.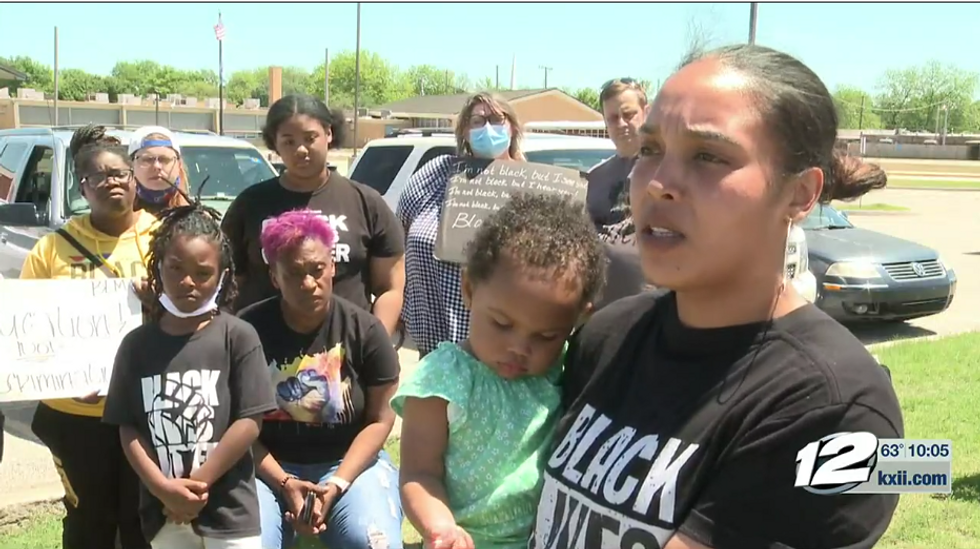 KXII News 12
Herbert organized the small protest outside of the school on its lawn May 7.

Parents and students came to support the family, as well as kids' rights to self-expression.
Stapleton held up a sign that read:
"Education, NOT Discrimination."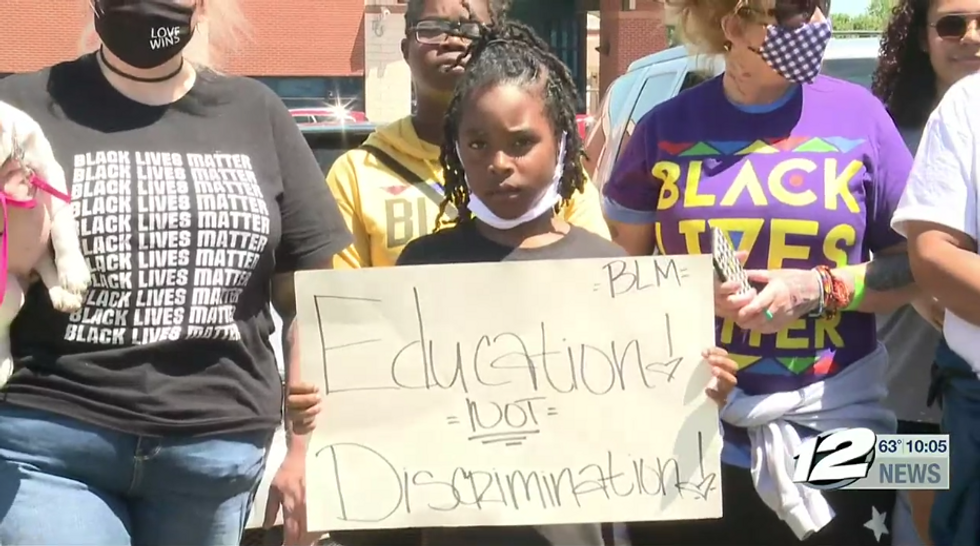 KXII News 12
Herbert said her desires were simple:

"Allow my kid to express how his life matters, that's it, that's all."
People online supported the protest and the kids wearing their shirts.
This is not the first incident in an Oklahoma school involving a student's self-expression and wearing a "Black Lives Matter" or "Black Pride" t-shirt and later being punished for it.

Rules are put into place for a reason, but they also need to be applied without bias.
Politics are being confused with civil rights and social issues on many fronts.
Apparel supporting a candidate or political party is politics. Apparel supporting equality and basic human rights is not.