As her legal battle to put an end to her highly publicized conservatorship continues, Britney Spears shared some good news over the weekend, she and longtime boyfriend , actor and personal trainer Sam Asghari, are engaged.
The happy couple posted a lengthy video on Spears' Instagram page announcing their joyous news.
But while Spears and Asghari were met with abundant congratulations, many also took the opportunity to make sure Spears' signed a prenuptial agreement.
Among them, Academy Award winner Octavia Spencer, who's short and sweet joke in the comment section quickly went viral.
"Make him sign a prenup".
However, Spencer appeared to regret her words, and took to Instagram to offer a lengthy apology to both Spears and Asghari, perhaps inspired to do so after Spear's deleted her Instagram account this past Tuesday.

Spencer made it clear her comment was meant to be a joke, but acknowledged the timing might have been inappropriate.
"Y'all, a few days ago Sam and Britney announced their engagement and me being me I made a joke."
"My intention was to make them laugh and not cause pain."
Spencer also went on to say she personally reached out to Spears and Asghari to apologize, and made it clear after everything Spears has been through, she deserves happiness and love.
"I've reached out to the lovely couple privately to apologize and now want to restore just a smidge happiness they were robbed of."
"Britney's fans have seen her through a lot of pain and she's found happiness. We're thrilled for her. So let's show them love."
Spencer ended her post with the hashtag, #nonegativity.
Asghari, for his part, showed no hard feelings towards Spencer, quipping in the comments section "jokes and misconceptions come with the territory".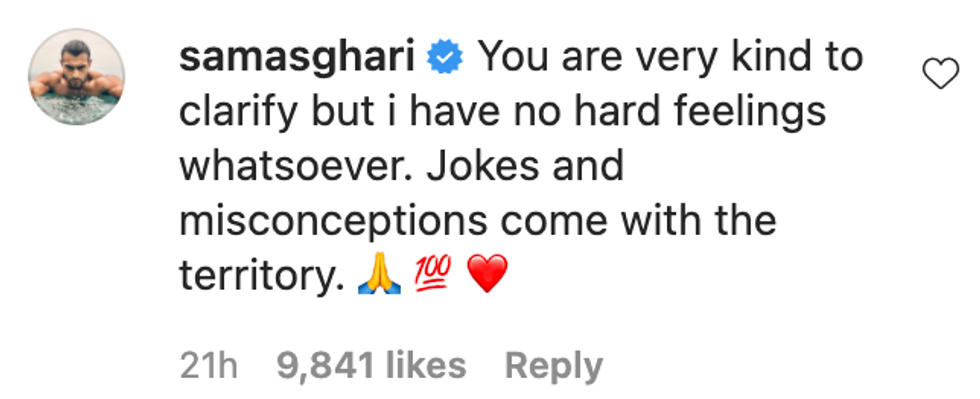 @octaviaspencer/Instagram
And even before Spencer's apology, Asghari seemed to take all the a prenup jabs in stride, even posting a self-deprecating Instagram story in response.
"Thank you everyone who is concerned about the prenup."

"Of course Of course we're getting [an] iron-clad prenup to protect my Jeep and shoe collection in case she dumps me one day."
Several stars of stage and screen commended Spencer for her apology.

@octaviaspencer/Instagram


@octaviaspencer/Instagram

@octaviaspencer/Instagram

@octaviaspencer/Instagram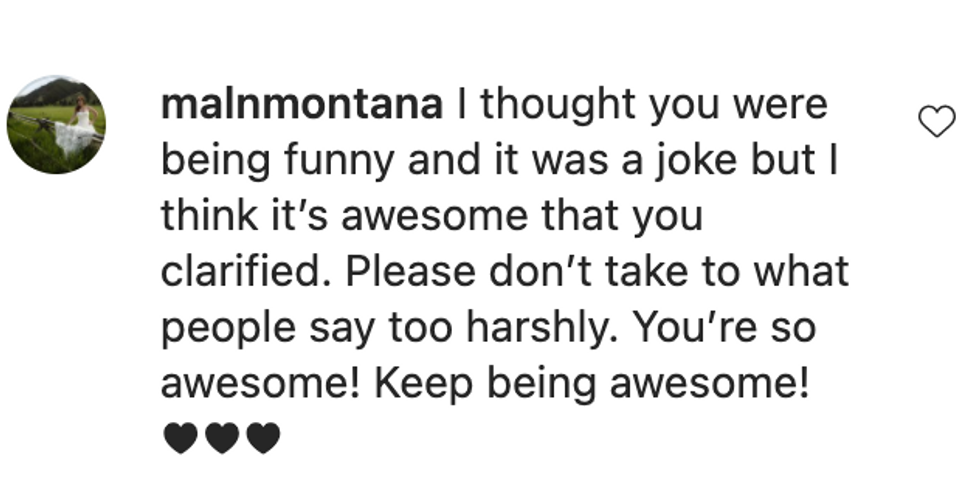 @octaviaspencer/Instagram
However there were others who said , joke or not, Spencer's advice wasn't completely out of line, particularly in light of Spears very public battle over her conservatorship.

@octaviaspencer/Instagram

@octaviaspencer/Instagram

@octaviaspencer/Instagram


Former co-host of The View, Sherri Shepherd, was in agreement with those who felt Spencer was in the right, speaking openly about the troubles she faced after going through a divorce without a prenup.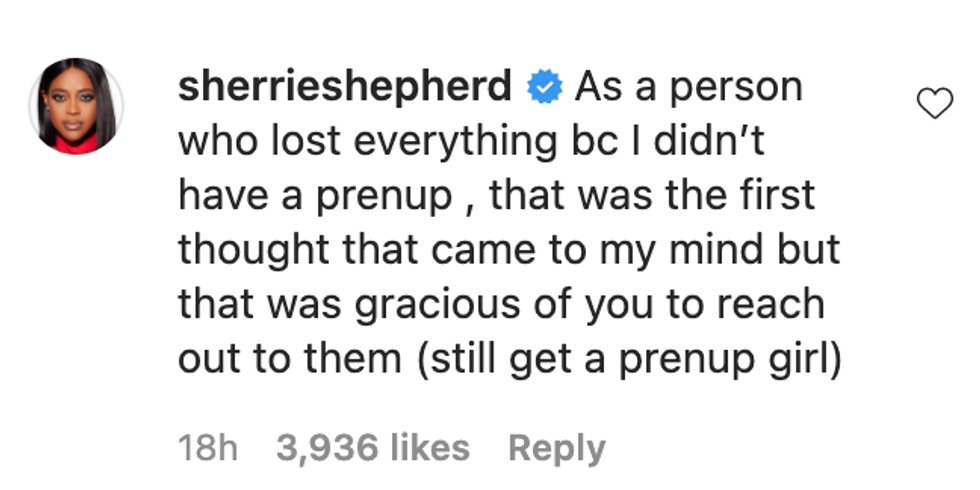 @octaviaspencer/Instagram
If a recent TMZ is to be believed, it seems Spears might have even been a few steps ahead of Spencer and has already enlisted a lawyer to draw-up a possible prenup.
But there might be an even bigger hurdle the couple must jump beforehand, owing to Spears' conservatorship.
As reported by Variety, Spears cannot currently enter into any agreement of her own under the conservatorship, including marriage.
But only days before Spears and Asghari announced their engagement, Spears' father, Jamie Spears filed a petition to end his conservatorship, which he has controlled for the past 13 years, hinting happier times might be around the corner for the long suffering pop star.
A hearing scheduled for September 29 could determine once and for all if Spears will be set free from her conservatorship, thus freeing her to wed Asghari without anyone's approval.
While the deletion of Spears Instagram account came as a shock to fans and supporters of the #FreeBritney movement alike, a Twitter post by the pop-star may have put their minds at ease.
Spears announced she was taking a break from social media to celebrate her engagement, but she would "be back soon."