A lonely gannet bird's lifeless body was discovered next to concrete replicas on Mana Island off the coast of New Zealand.
Affectionately known as 'Nigel,' the seabird was lured to the desolate island five years ago by wildlife conservationists. They used the decoys and gannet calls broadcast by solar-powered speakers in the hopes of starting a settlement of a gannet colony.
---
It is believed Nigel died next to a decoy he thought was real.
According to the Guardian, the lonely bird was one of the first gannets in 40 years to make a home for himself on the island since 2013.
He took kindly to one of the 80 statues made to look exactly like the same species, complete with yellow beaks and black-tipped wings.
For five years, Nigel created a nest for his beloved companion, appeared to have one-sided conversations with "her," and even groomed the decoy's fake feathers.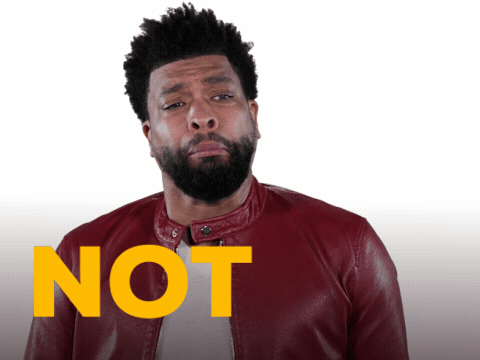 How can you not get emotional?Giphy
Chris Bell, a Department of Conservation ranger who lives and works on Mana Island knew Nigel very well.

Nigel was very faithful to the colony. I think it must have been quite a frustrating existence. Whether or not he was lonely, he certainly never got anything back, and that must have been very strange experience, when he spent years courting. I think we all have a lot of empathy for him, because he had this fairly hopeless situation.
Three other gannets eventually landed on the island, lured by the amplified sound system, and Bell was hoping Nigel would interact with his new neighbors. But the gannet never showed any interest with the new settlers. The other birds eventually kept to themselves and Nigel remained "aloof" while remaining close to the concrete replicas.
Bell shared an interesting observation exclusive to Nigel's behavior with the concrete gannets.
From a conservation point of view, he was a massive asset to have. Because the concrete gannets – they may have fooled Nigel – but they never fooled another gannet. We always considered Nigel increased our chances of getting a colony going, and that seems to be in the end what happened," said Bell. "He was an attraction that helped bring in other birds – gannets like to nest where a gannet has nested before. It's really sad he died, but it wasn't for nothing.
Nigel was compared to a famous literary character.
@holland_tom Poor Nigel. If ever there was a metaphor for life's inherent struggle and its ultimate futility it is… https://t.co/VIMS52PXj7

— Alex Orton (@Alex Orton) 1517574343.0
@alexandra_orton @holland_tom But much more lovable than Willy Logan.

— Gillian Perry (@Gillian Perry) 1517578167.0
Nigel was likened to another lonely character depicted in a popular tune by The Beatles.

@holland_tom @edwest Nigel, the Eleanor Rigby of Mana Island. RIP.

— TFPSearcher (@TFPSearcher) 1517580155.0
Bell told Stuff, "This just feels like the wrong ending to the story. He died right at the beginning of something great."

Others mourned Nigel.

@guardianeco Sometimes Sience sucks! Poor Nigel. Heartbreaking.

— Cold without the Sun (@Cold without the Sun) 1517662245.0
@holland_tom Oh God, this poor, lonely bird. I hope he's flying amongst heavenly clouds with his soulmate now. 🕊️☁️☁️

— ExhaustedFeline😽 (@ExhaustedFeline😽) 1517616558.0
You could look at the bright side of this sad story.

@guardianeco He wasn't lonely he had someone may it be an object with him everyday of his life. She was even there… https://t.co/ji0UMuUPgk

— Neena Baid (@Neena Baid) 1517640479.0
@guardianeco I will be like Nigel forever

— harry17 (@harry17) 1517615770.0
Maybe Nigel taught us something about our precious mortality.
@holland_tom Could probably be construed as a life lesson for those of us that spend an enormous time doing things… https://t.co/RI2NiSlUCP

— Mining Meagan (@Mining Meagan) 1517650530.0
Bell remains hopeful. "It's because of Nigel that the other gannets know about Mana ... maybe in six months' time there will be a happy story to tell," he said.

In loving memory of Nigel:
H/T - Stuff, YouTube, Twitter, TheGuardian