A devoted daughter has told how her loving family's idyllic existence was shattered by a split-second drama that left her mother dicing with death.
---
Happy and active, Susan Crowley, 60, was working as a cleaner and enjoying her life with her husband, Michael, 62, when she headed upstairs to bed on April 14, 2018.
But she fell backwards, tumbling down the stairs and cracking her skull on the iron frame of a chest of drawers in the hallway below.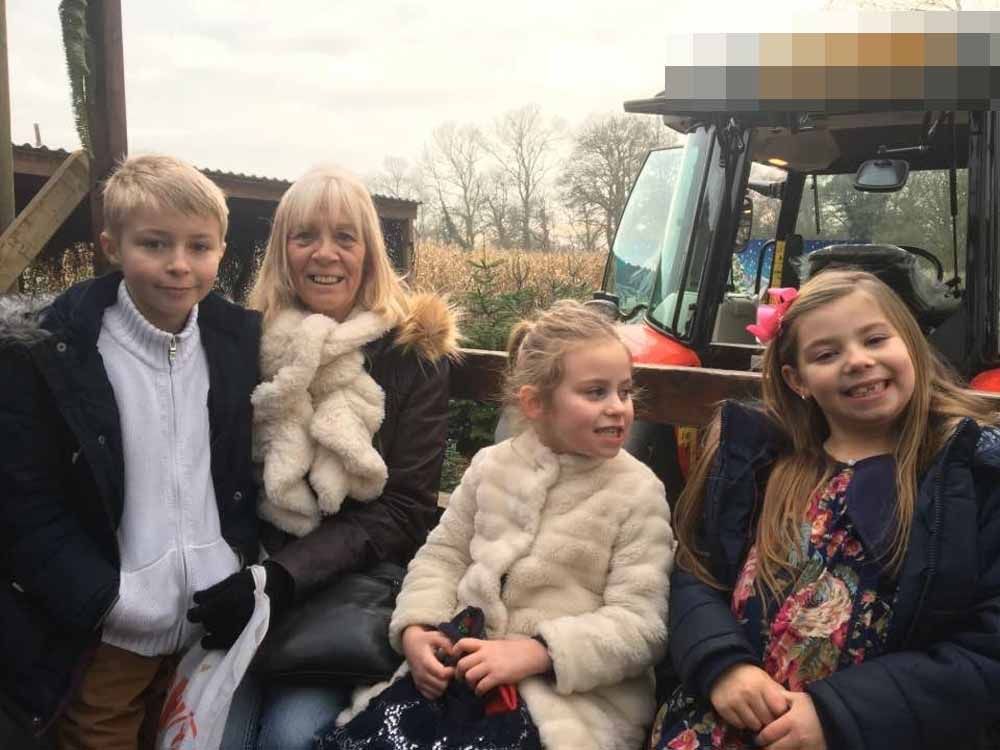 Susan with her grandchildren (PA Real Life/Collect)
Lifesaving surgery followed at King's College Hospital in Dulwich, south east London, to remove part of her skull and relieve the pressure on her brain, before Susan, of North Lee, south east London, was put into an induced coma, to give her the best chance of recovering.
Now her daughter, mum-of-three, Michelle Crowley, 37, who lives just two miles from her parents in Eltham, has recalled the heartbreaking moment when, a month later, her mum regained consciousness, saying:
"She didn't recognize anyone from the family."
"She was so confused and just thought everyone was against her. It was just so horrible to see her like that, I cried loads."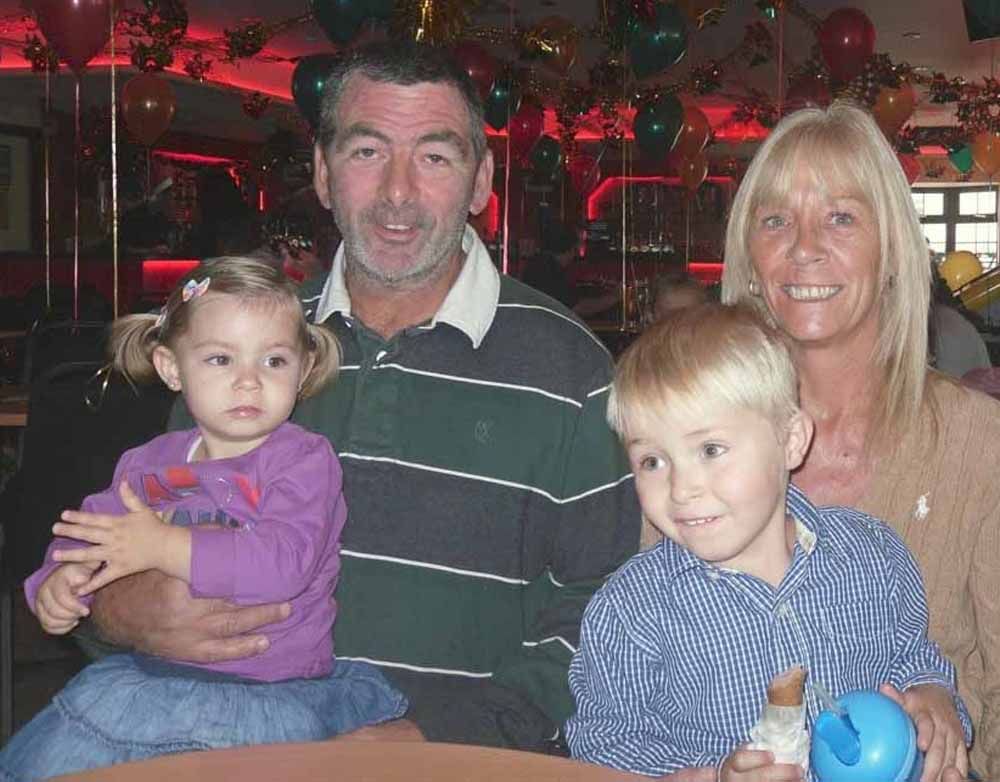 Susan and Michael with their grandchildren (PA Real Life/Collect)
Mum Michelle, who lives with her three children, who she does not want to name, and runs her own online business selling handmade items, said before the tragic accident, her mum was the center of family life.
"Mum was the kind of person who always cheered everyone up."
"She was really outgoing and busy and positive. She'd talk to everyone, had loads of energy and would take the kids out on day trips for fun."
But all that changed in one terrible moment on that fateful night.
Michelle continued:
"The night of the accident, my dad was in the dining room with my mum's brother, Gary, when they heard, 'bang, bang, bang'."
"They rushed out to the hallway, where my mum was just in a ball at the bottom of the stairs."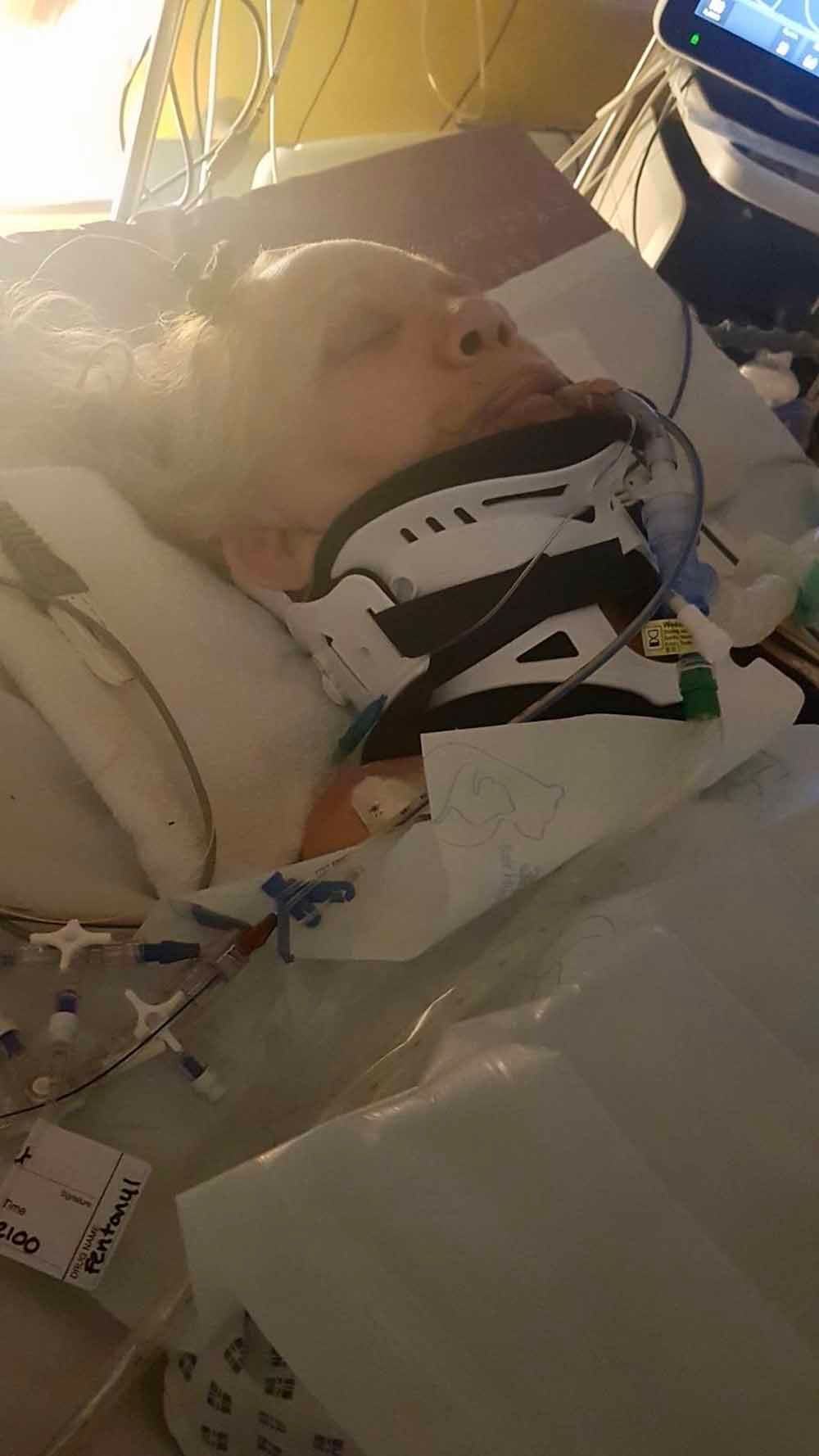 Susan in hospital (PA Real Life/Collect)
Finding his wife unconscious and bleeding from a cut to her head, Michael—then a heavy goods vehicle driver, but now her full-time carer—called an ambulance and she was rushed to hospital in nearby Dulwich, where the doctors put her in an induced coma.
"My dad called me at 8am the next morning. He said, 'You're not holding the baby are you?' Then he told me Mum was in hospital and that she'd fallen down the stairs."
"I realized how serious it was when I got to the hospital and saw her. She was in an induced coma and didn't even look like Mum."
"They'd shaved all her hair off, so her head was shiny and she was just all swollen everywhere. It was such a shock."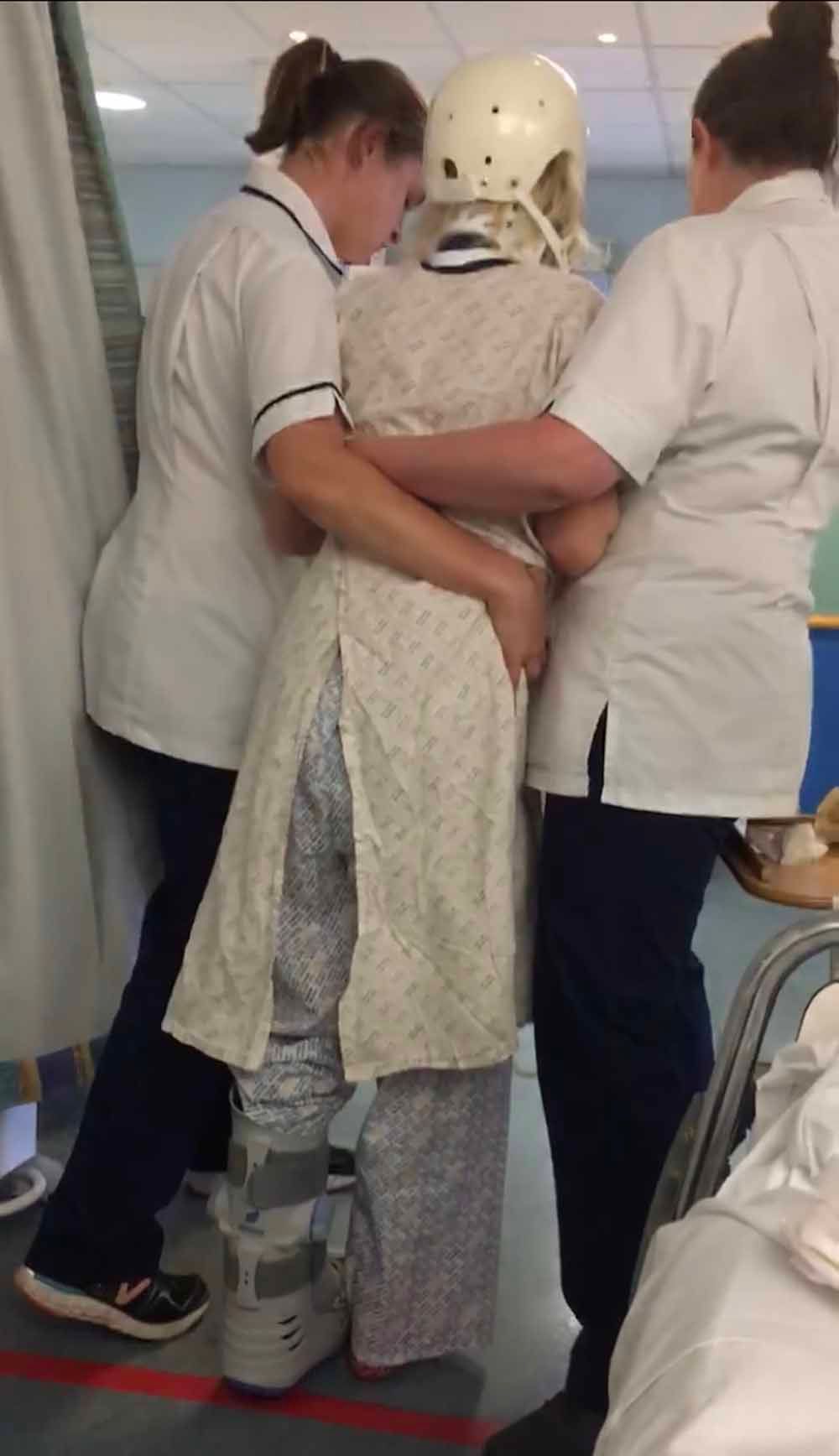 Susan in hospital (PA Real Life/Collect)
She added:
"I'd never seen my dad like that before either. He was tearful and none of us knew what was going to happen."
The swelling to Susan's brain was so severe that surgeons had to remove a large part of her skull—telling the family, including Michelle's sister, Emma, 34, who does not work at the moment, that they did not know if she would ever wake from the coma. If she did, they warned that she would be a very different person.
"The doctors told us her brain was so swollen that Mum would die if they didn't remove a big part of her skull."
Remaining in a coma for a month and in hospital for more than three months, although she survived the surgery, once she regained consciousness, Susan had no idea who anyone was.
"I feel like I've lost my mum. She's nowhere near the same. It was hard for the kids, too, because at first, she didn't know who they were."
"She does now and can remember things, but at first, she had no memory at all."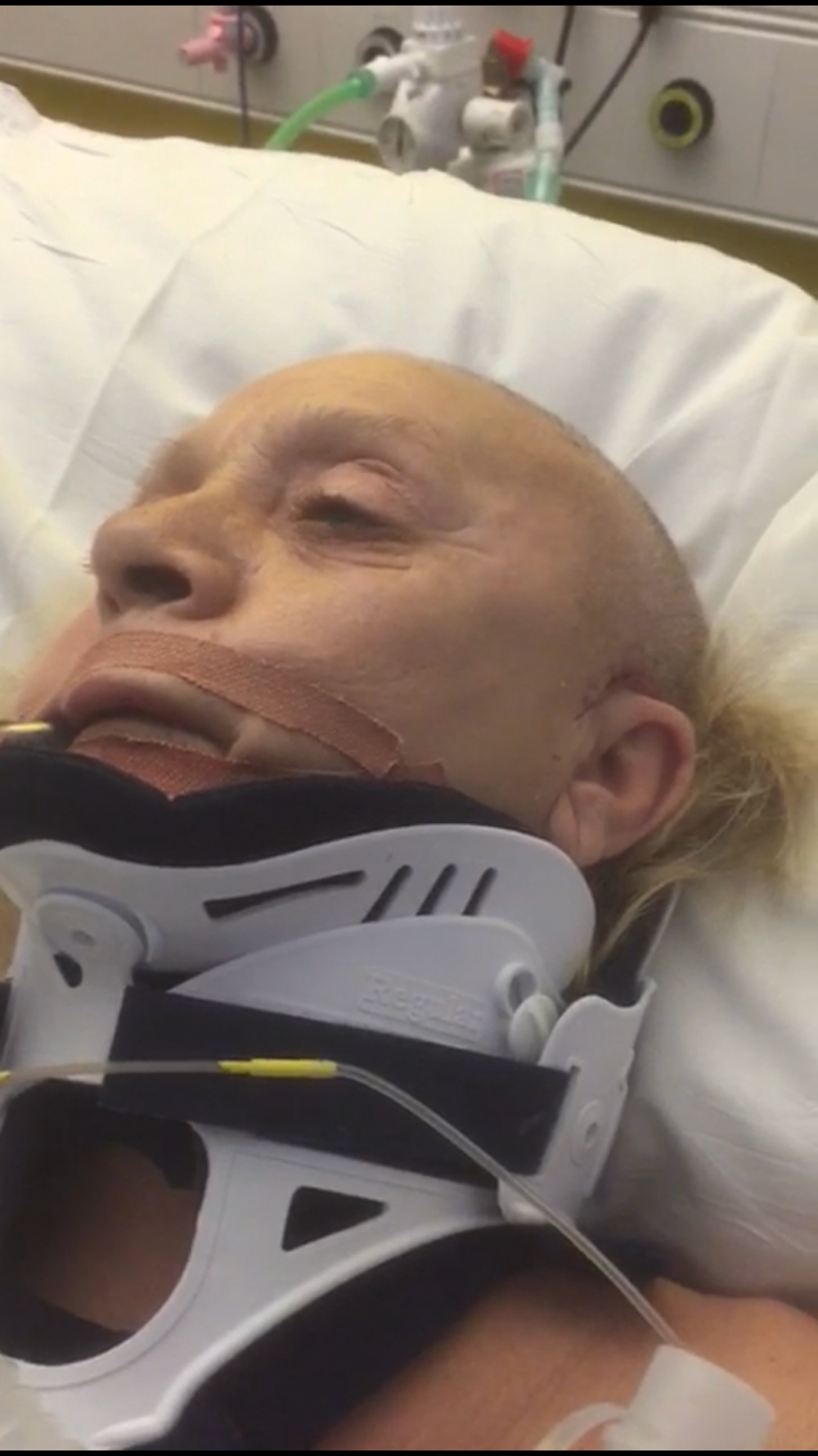 Despite the massive changes in her mum, her progress has far exceeded her doctors' initial expectations, according to Michelle, who gives full credit to her father for the devotion he has shown to his wife.
"At first, Mum was in a wheelchair, but he kept getting her out of it to get her walking around the garden. He'd bring her out of the hospital and home to help her to try and remember things."
"He's always been a very chilled person, which I think you'd have to be to do what he has done. I think a lot of people would struggle, but he's very patient with my mum."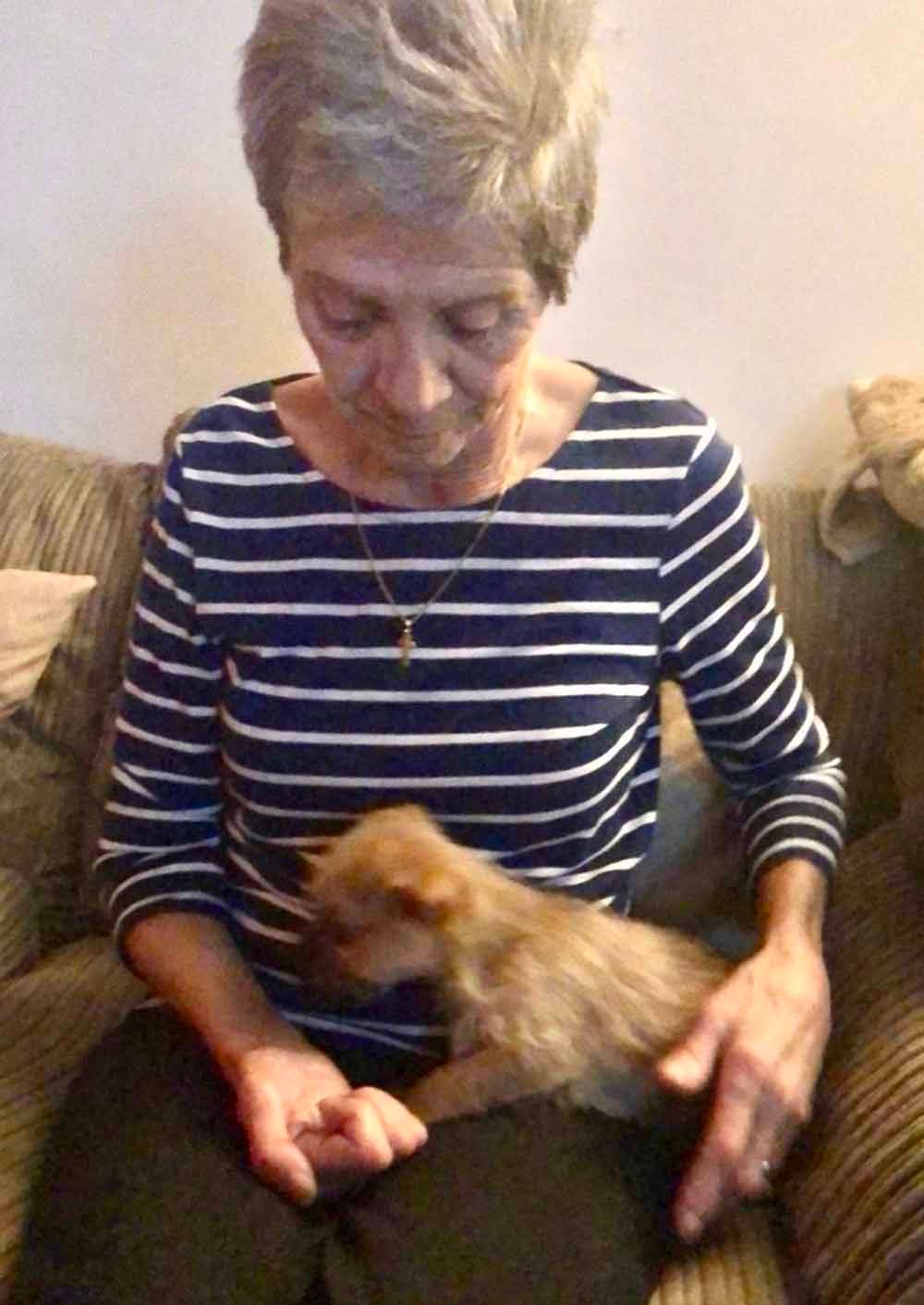 Susan was working as a cleaner when she fell backwards down the stairs and cracked her skull (PA Real Life/Collect)
Now her full-time carer, in order to look after his wife, Michael has had to make massive financial sacrifices—forgoing his £30,000 ($34,950) a year income as an HGV driver for just £60 ($70) a week in carer's benefit from the government.
To help with her parents' household costs, Michelle has launched a GoFundMe page, hoping that kind strangers will help to ease their financial burden, which has included building a walk-in wetroom and downstairs toilet for Susan, who can no longer manage stairs on her own.
"Our family has completely changed. Mum was always the organizer and at the center of everything."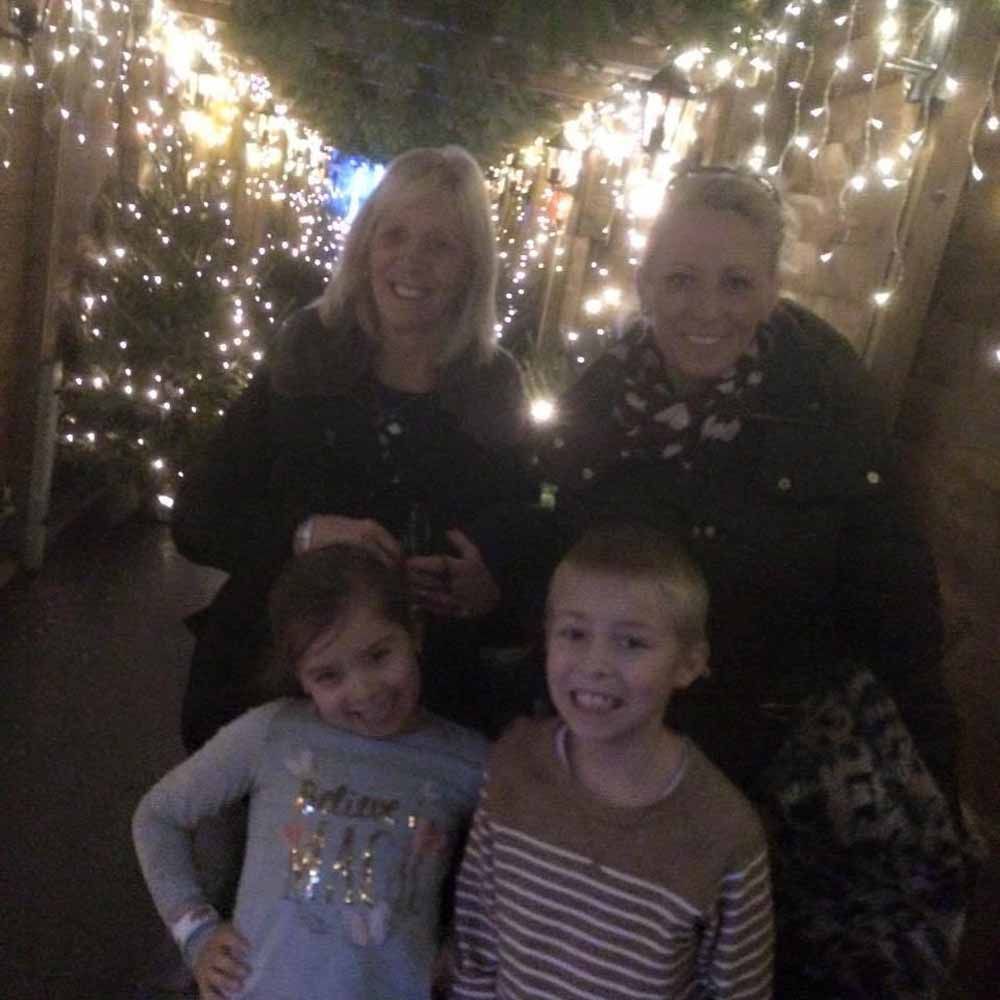 Susan, Michelle and her children (PA Real Life/Collect)
She continued:
"She doesn't really understand what happened to her and she's frustrated all the time. She was always so busy and on the go, but now she can't drive herself and has lost her independence."
"She can dress and feed herself, but she can't cook. When she came home, she had three fits, one of which caused a stroke, which means she can't now use her right arm properly, which she drags along."
Still, after being told at first that she would never walk or talk again and fearing she would never survive, Susan has made great strides.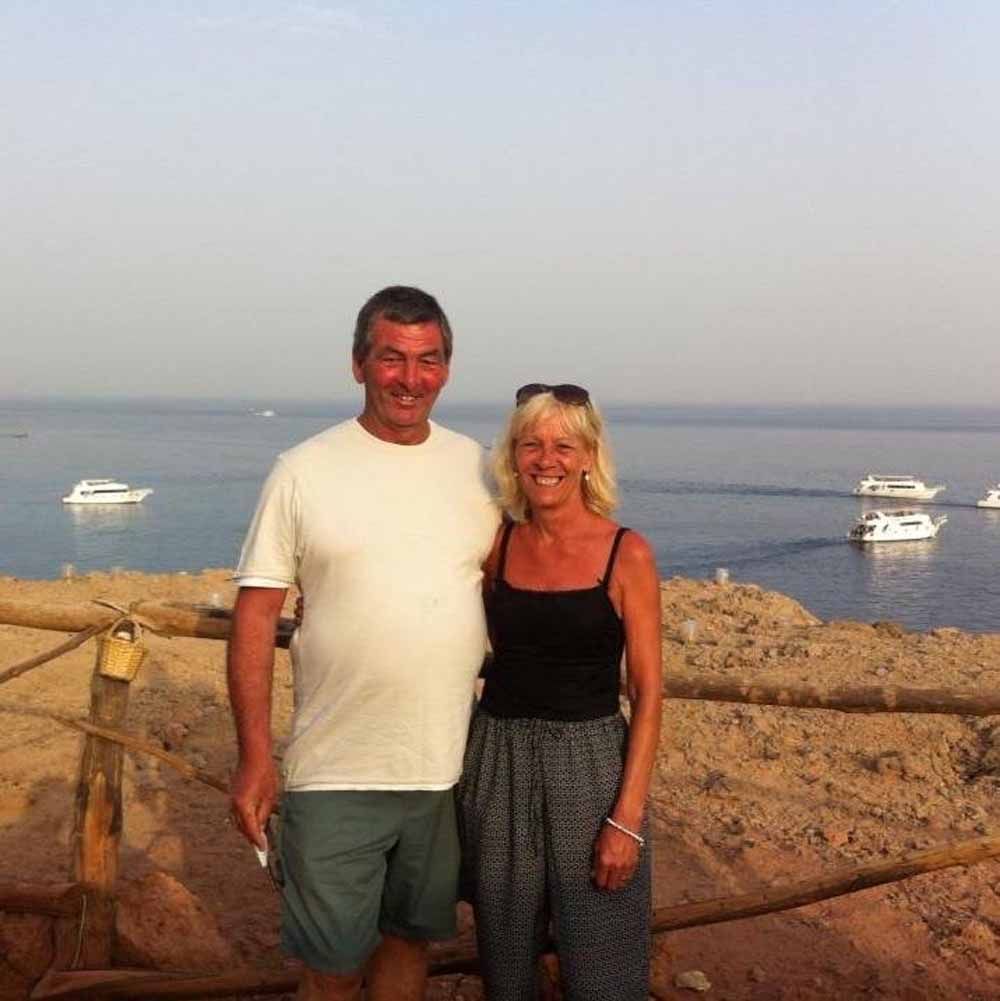 Susan and Michael (PA Real Life/Collect)
But, after what happened, Michelle admits that she is paranoid about stairs and terrified every time she sees her children near them.
She said:
"I'm now paranoid about stairs, especially with the kids, and so is my sister Emma."
"I'm ok when the children are in the park or playing outdoors, but the idea of them being on the stairs or playing on the stairs really scares me and I don't think that will ever go away."
To help Susan via GoFundMe click here.