An expectant mum is celebrating her very own Christmas miracle thanks to a medical trial, as she is 24 weeks pregnant – meaning her baby girl is "considered viable" – following five heartbreaking miscarriages by the age of 23.
---
After dreaming about becoming a mum since she was a little girl, Danielle Wilson was devastated to lose five babies, which left her feeling like "a failure as a woman" and fearing her "happy-ending" would never come.
But, just four days after accepting her fiancé Ed Painter's proposal, she discovered she was pregnant again. And, this time, thanks to participating in a medical trial through Tommy's – a charity providing research into miscarriages, premature and stillbirths – she has passed the 24-week milestone when, if a baby is born, the NHS believes it has a chance of surviving.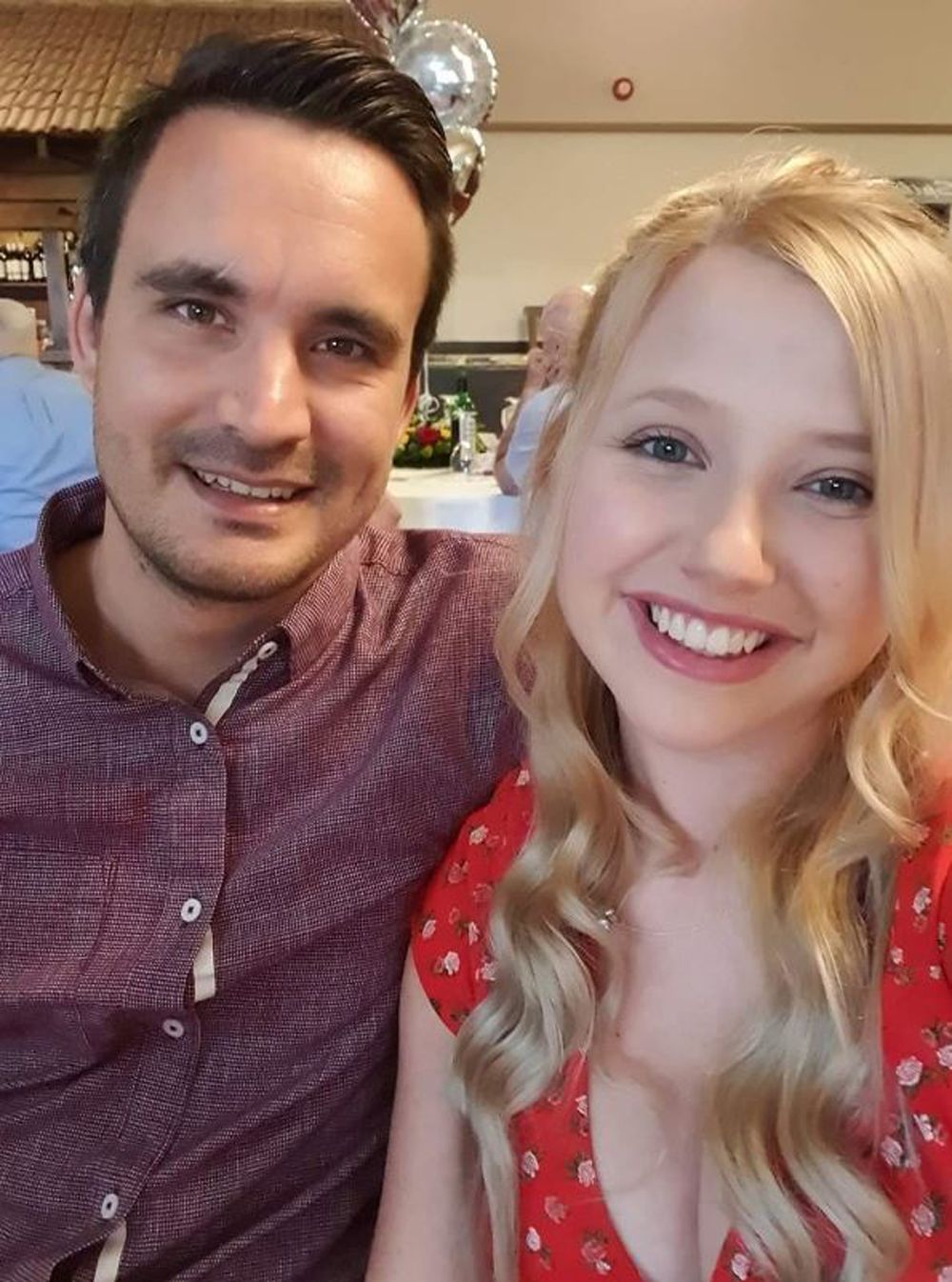 Danielle Wilson (Collect/ PA Real Life)
Danielle, 23, of Peterborough, Cambridgeshire, who is now looking forward to becoming a mum and to marrying Ed, 32, who, like her, is a mortgage underwriter, said: "There were times when I thought my world had ended because I'd never become a mum.
"I felt like a complete failure as a woman, because I wasn't able to do the one thing I was made to do.
"The pain of wanting something so much but not being able to have it is unbearable – and even more so because I didn't know why it kept happening to me. I just wanted someone to fix me."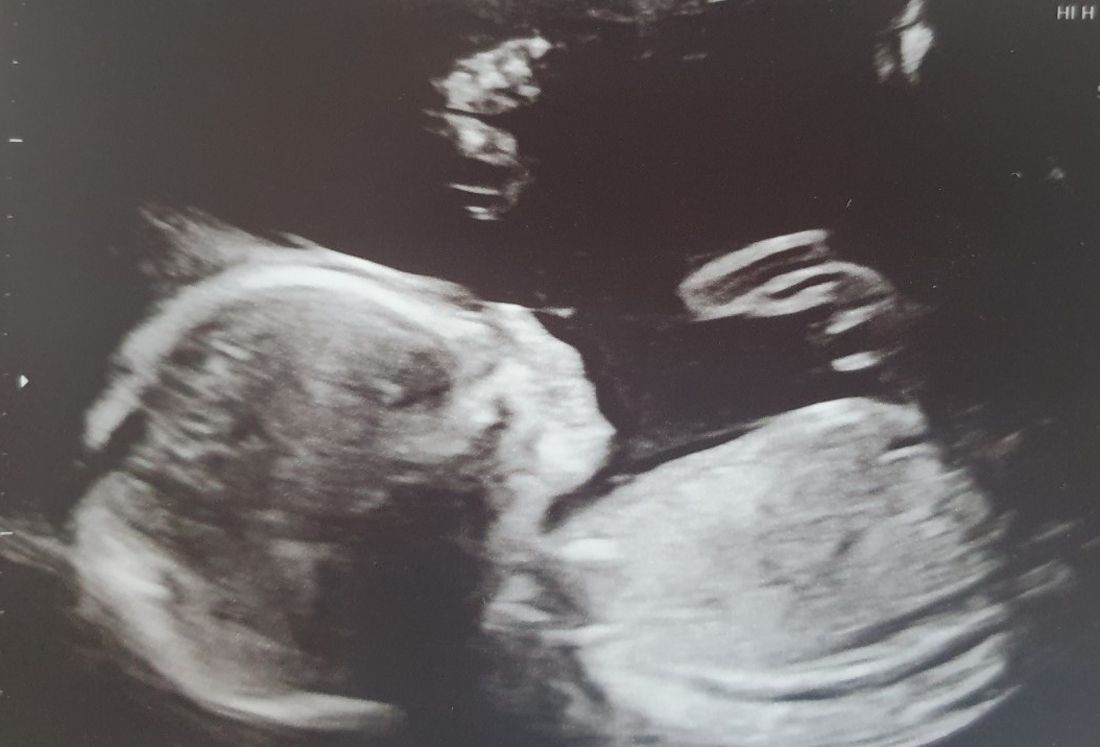 Danielle's baby scan (Collect/ PA Real Life)
Despite miscarrying five babies between 2016 and 2019, Danielle refused to be beaten and in September was referred to Tommy's, where experts have worked tirelessly to discover the underlying cause of her difficulties, leading to her being accepted on to a medical trial in June this year.
Now expecting a baby girl in March 2020, she said: "I hated the idea of surrogacy – I thought, 'If I can't carry my baby then I don't want anyone else to.'
"After I lost my fifth baby, I didn't feel like there was much hope left. It just felt like it became a routine of, 'Here we go again,' so I did start to consider adoption."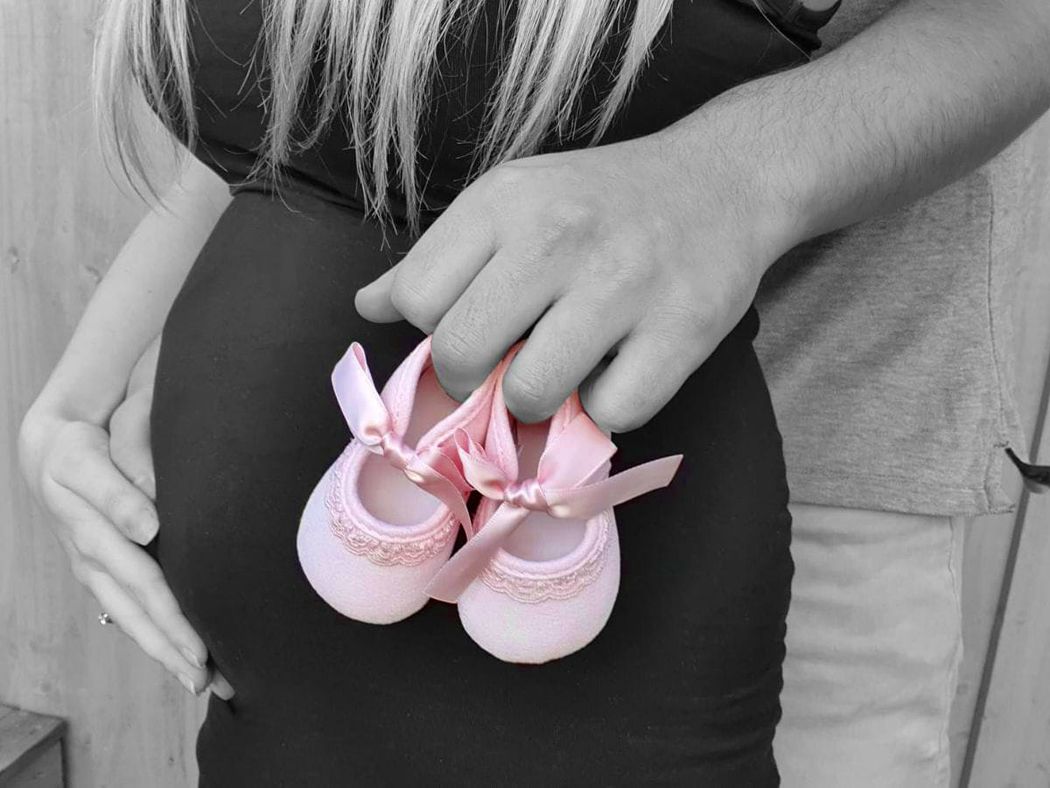 Danielle posing with some baby shoes (Collect/ PA Real Life)
But in July this year, four days after Ed, the "love-of-her-life" proposed to her, the happy couple discovered they were expecting a baby – which Danielle credits to the help she has received through Tommy's.
"I'm the happiest I've ever been in my life now I'm pregnant and engaged to Ed," she said.
"If it wasn't for the staff at Tommy's and all they've done to help me, I wouldn't be where I am today."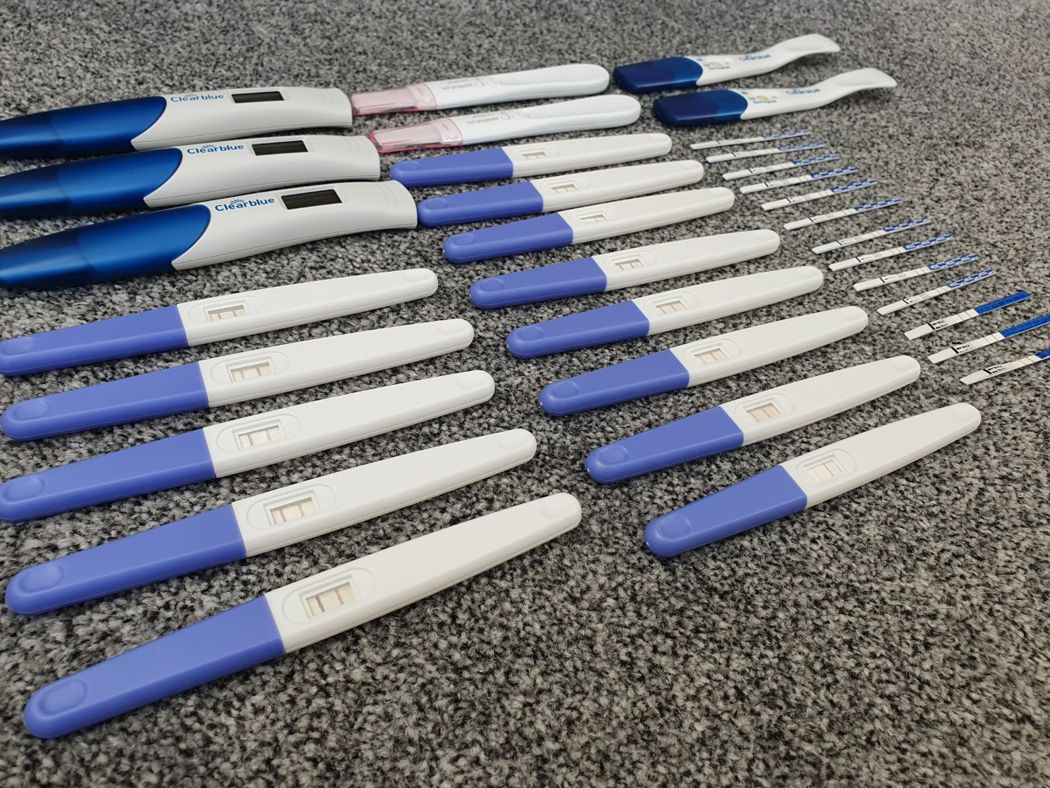 Danielle's pregnancy tests (Collect/ PA Real Life)
Danielle first fell pregnant with her ex-boyfriend, who she does not wish to name, in March 2016, when she was just 20 years old.
"I was only 20, so we weren't trying for a baby, but we weren't trying to prevent it from happening either as we had stopped using contraception," she said.
"We were so excited and made the mistake of telling our friends and family that I was pregnant when I was only four weeks gone."
Sadly, the young couple's elation was short-lived as, just one week later, Danielle started bleeding and, worried about the baby's safety, she went to the early pregnancy unit at Peterborough City Hospital.
"The medical staff asked me to take a pregnancy test, so I did," she said.
"They told me the line was too faint for me to be five weeks pregnant and I'd lost the baby."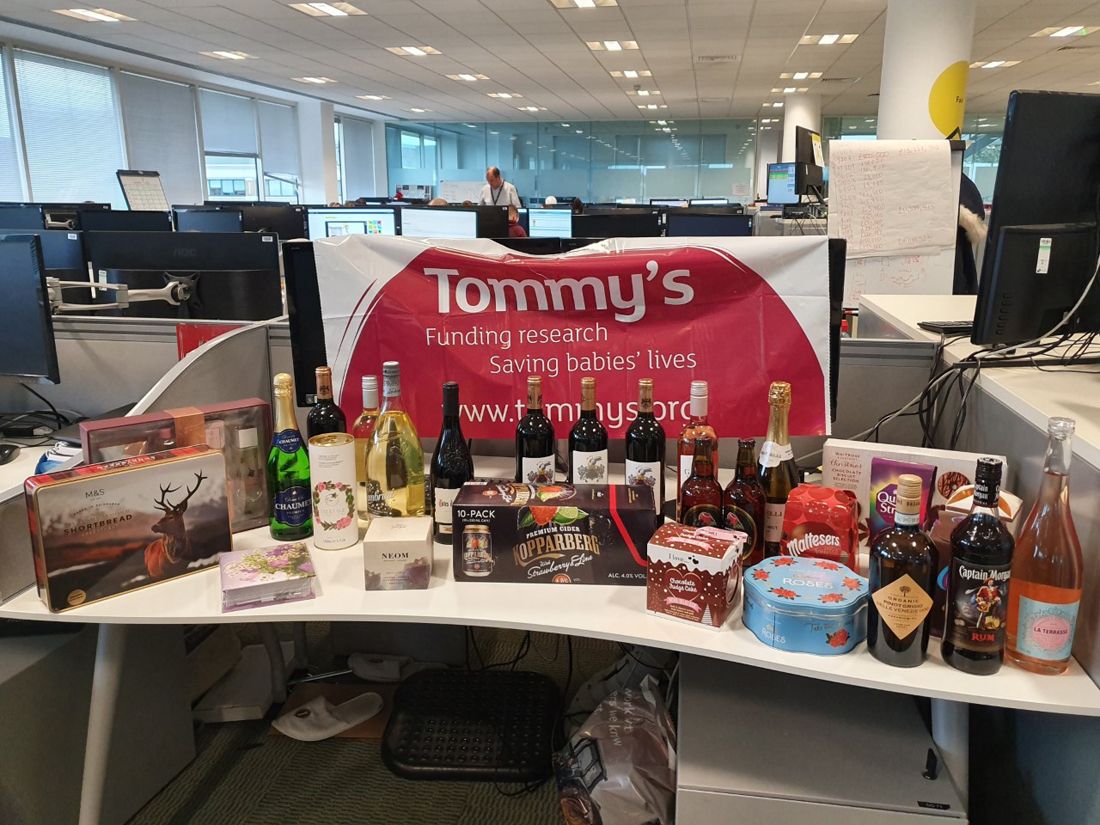 Danielle doing some fundraising for Tommy's (Collect/ PA Real Life)
She added: "To think you're having a baby, and then to suddenly not be is just heart breaking."
That October, Danielle fell pregnant for a second time and, believing the chances of her miscarrying again were so small, she and her boyfriend were thrilled.
"We didn't learn from before and told our family and friends about the pregnancy again when I was only four weeks gone – but that was a mistake," she said.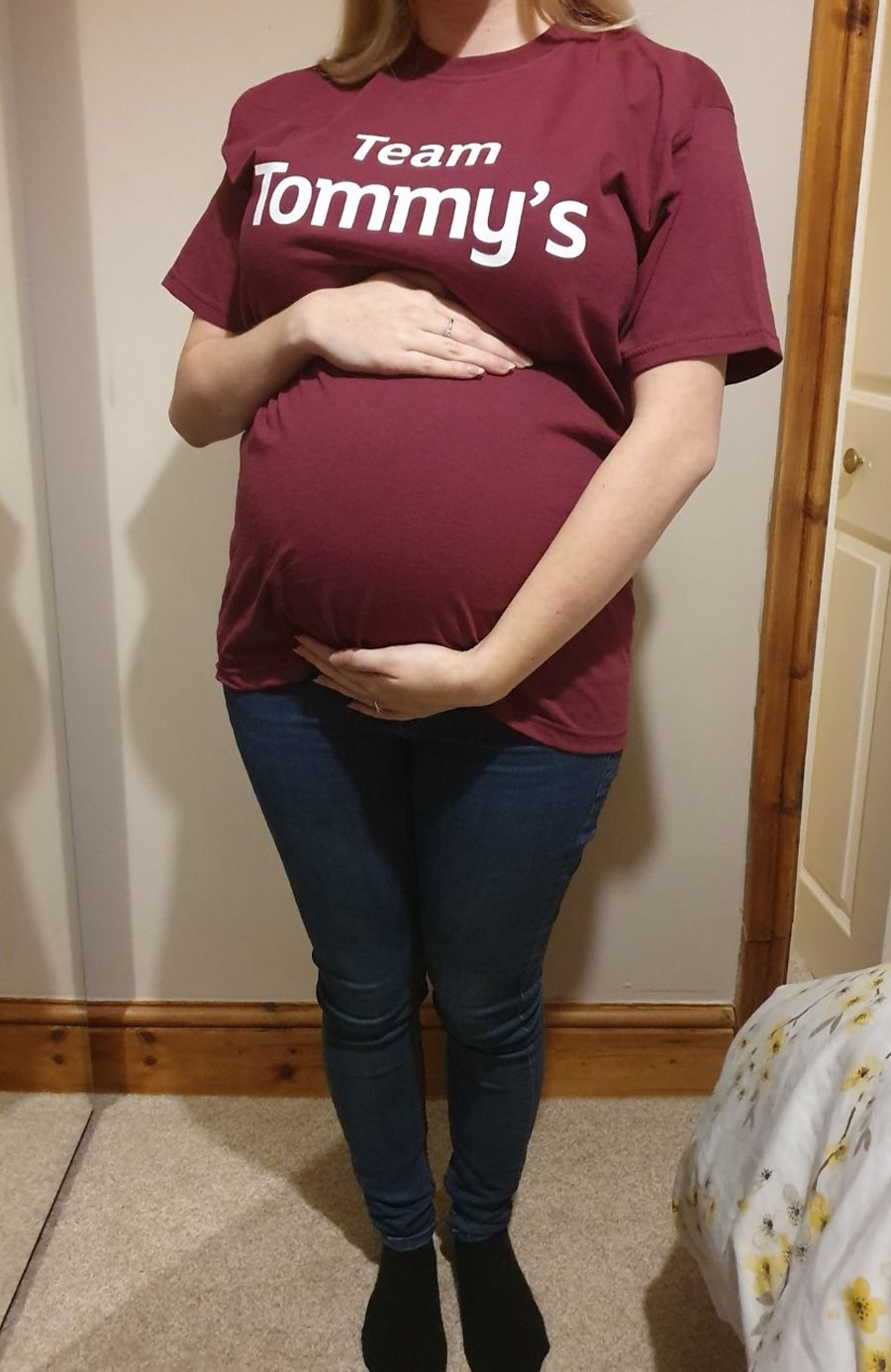 Danielle Wilson (Collect/ PA Real Life)
As had happened before, tragically, Danielle started to bleed at five weeks – returning to the hospital's early pregnancy unit.
"They gave me a scan, but all that appeared on it was my empty womb in total darkness," she said.
"My then-boyfriend and I dealt with the miscarriage in different ways. We didn't really speak to each other about it."
"We stopped trying for a baby and tried to take our minds off it by moving house and getting a new dog we named Murphy," she said.
"At the time, I suppose Murphy, a cocker spaniel, was my replacement baby. I babied and spoiled him a lot – but it still wasn't the same."
Despite their best efforts to move on, sadly, the couple eventually agreed to go their separate ways.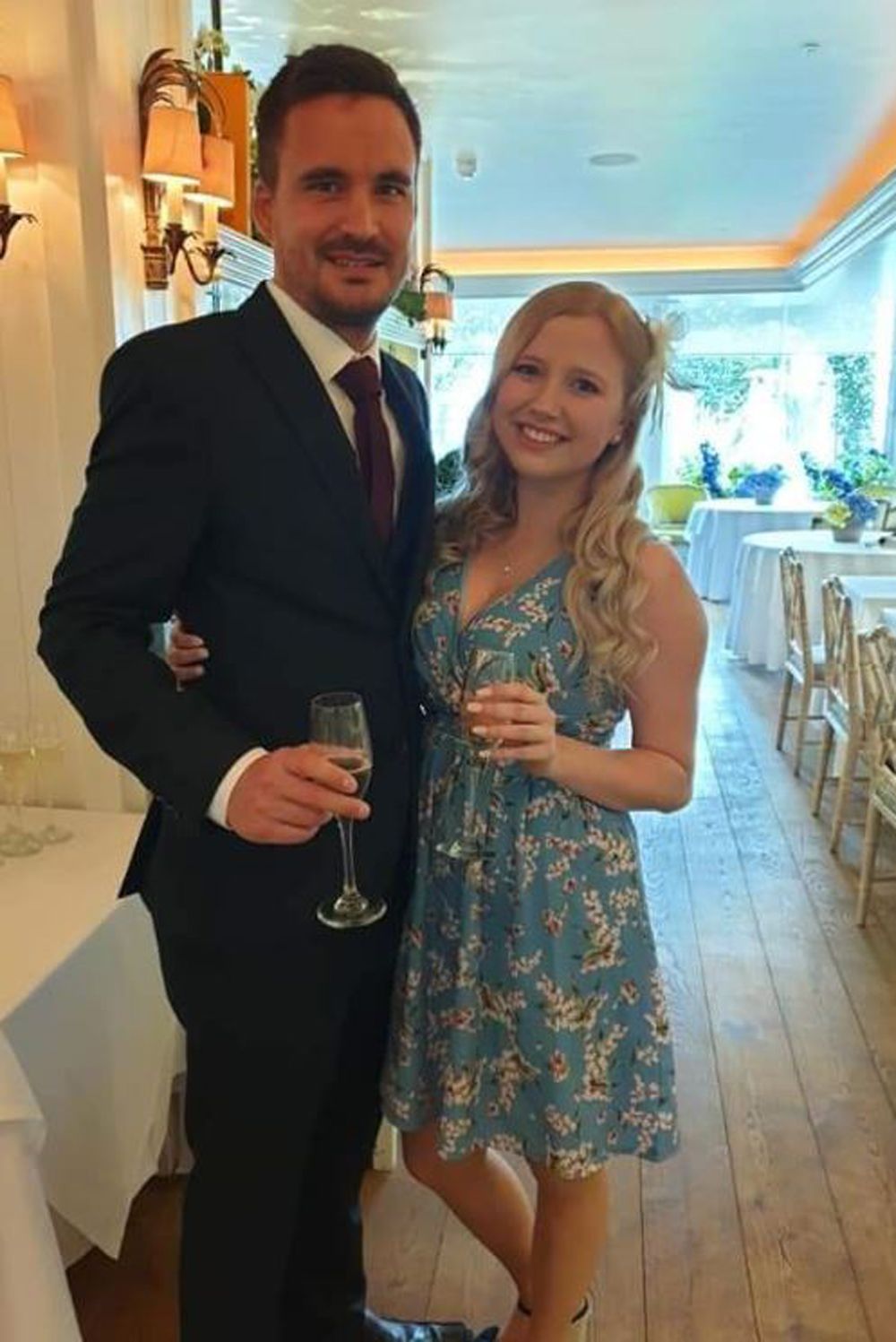 Danielle and Ed (Collect/ PA Real Life)
As she tried to piece her shattered life back together, Danielle's "silver-lining" came in the form of her colleague Ed.
"Ed and I had worked together for years, but we only really started talking when we car shared on the way to work," she said.
"We started opening up to each other and we became like best friends."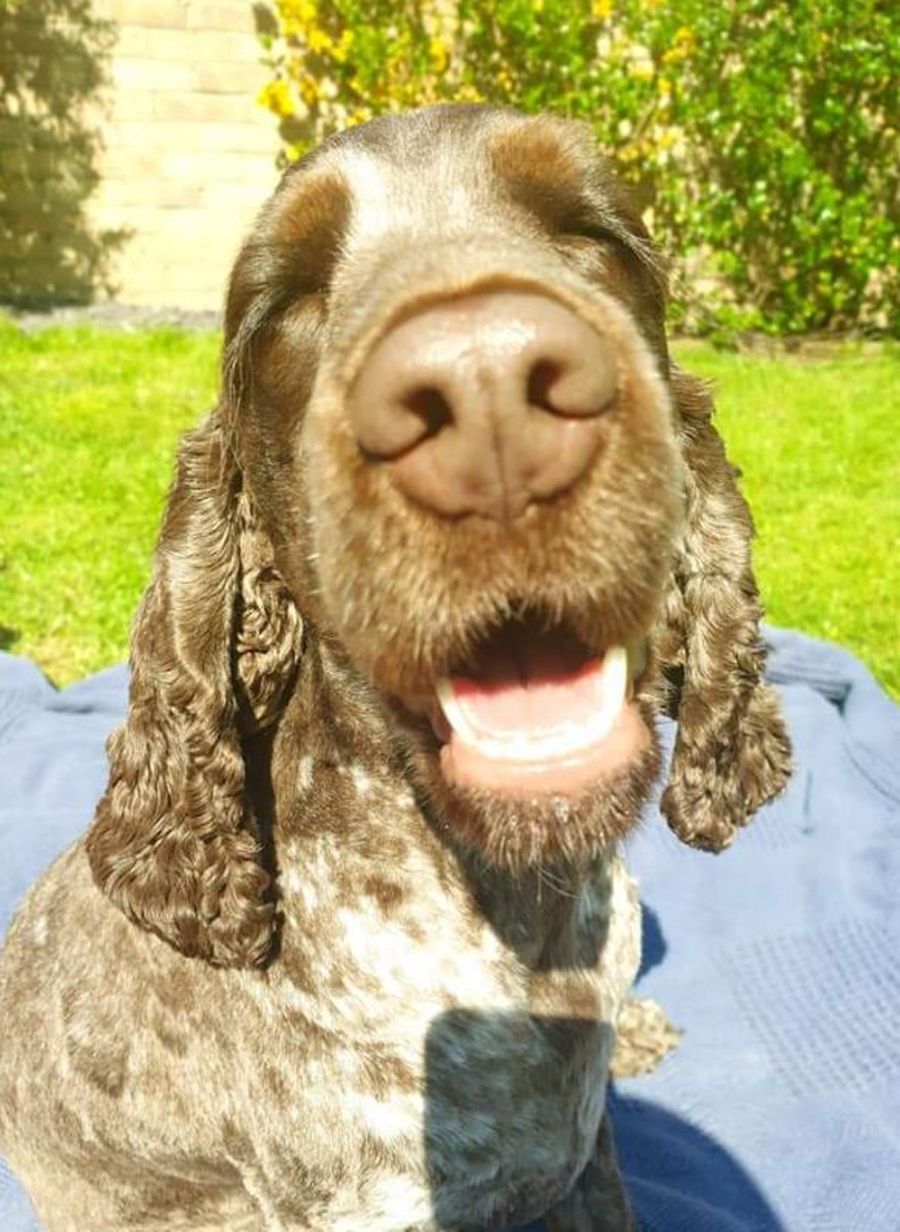 Danielle's dog Murphy (Collect/ PA Real Life)
She added: "One day it just clicked, we were more than friends – we were meant to be together."
But Danielle felt insecure about her new relationship, as Ed already had two young daughters with a previous partner.
"Ed's little girls are absolutely lovely," she said. "But I found it so difficult that I didn't know if I could give him children when another woman could. That killed me a little inside."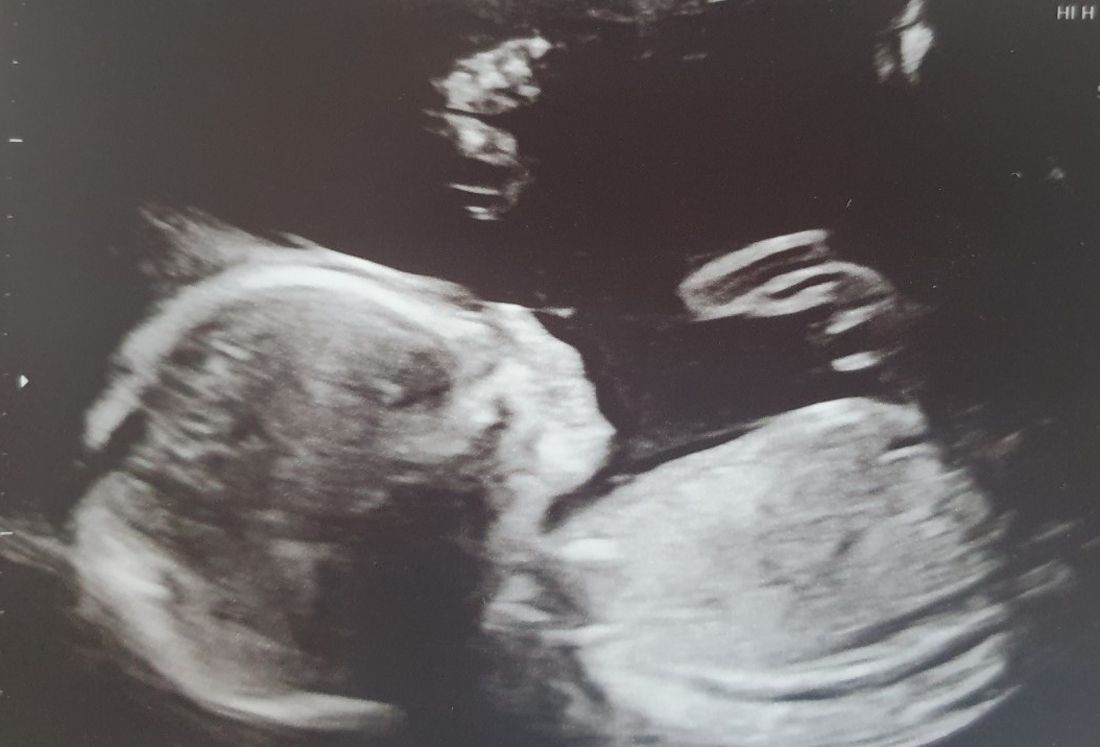 Danielle's baby scan (Collect/ PA Real Life)
In July 2018, "completely by accident" the couple fell pregnant. Again, it was not meant to be, and Danielle miscarried at five weeks.
"It was complete agony," she recalled. "I was heartbroken – even though it was the third time it had happened. It never got any easier to get over."
In a bid to discover why she kept miscarrying, Danielle had some blood tests taken at the GP's, but the results were normal.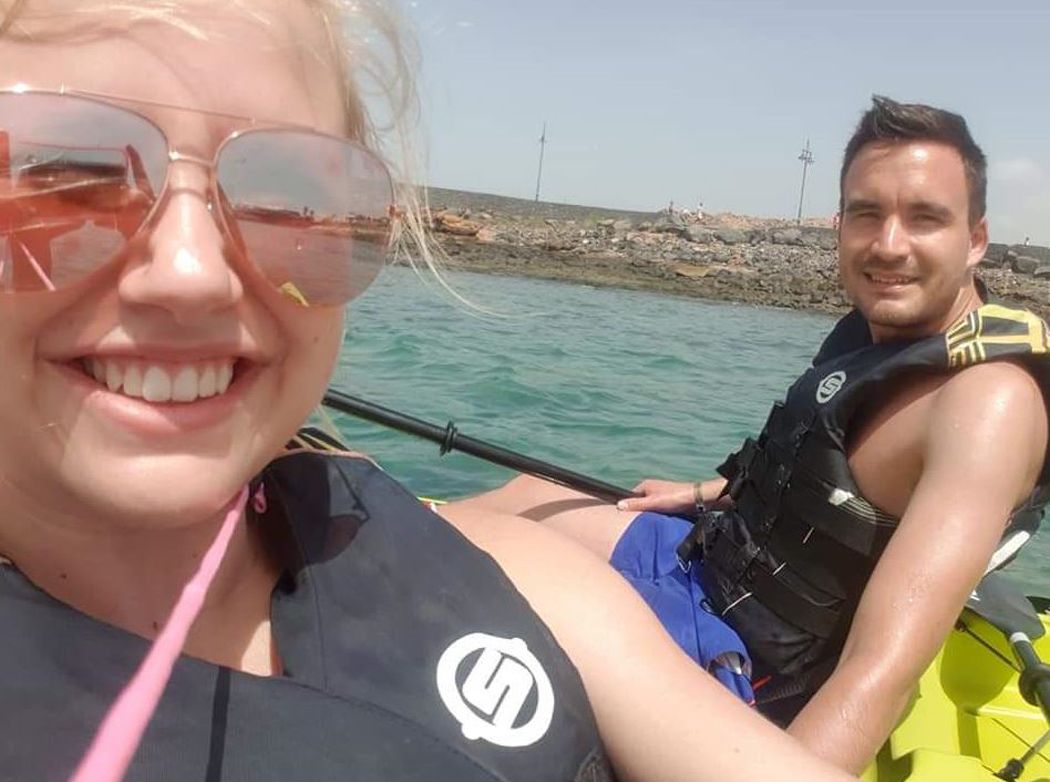 Danielle and Ed (Collect/ PA Real Life)
"It sounds weird, but I was disappointed to have normal results," she said. "I just wanted an explanation – but there wasn't one."
Danielle was starting to lose hope when someone told her about Tommy's Research Centre and, hoping experts there could help her, she wrote to her GP requesting to be referred.
Luckily, an appointment was made for her at the Tommy's centre in Birmingham – a four-hour round trip for the couple – three months later.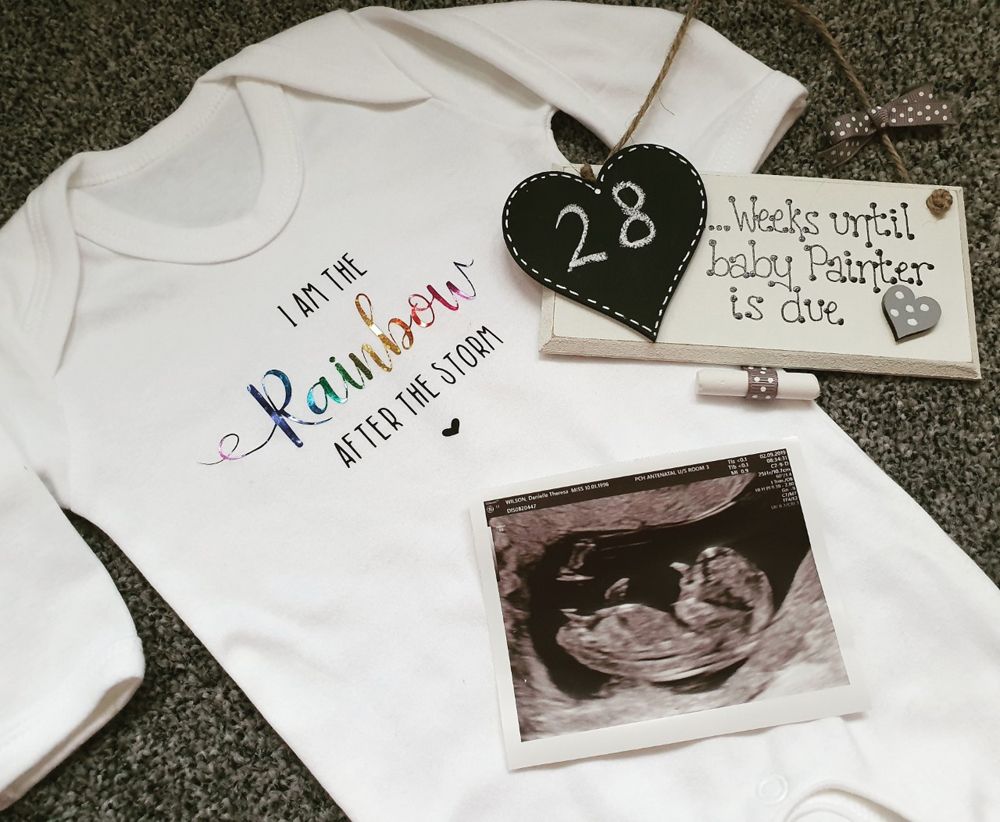 Keepsakes Danielle has got for her unborn child (Collect/ PA Real Life)
"We'd decided to try for a baby again while we waited for the Tommy's appointment," she said. "We'd been so happy when I was pregnant before and we knew having a baby was something we both wanted."
So, after months of trying, in November 2018 Danielle fell pregnant once more – although she did not allow herself to feel excited, for fear that something would go wrong.
"It just felt like, 'Here we go again,'" she said.
She added: "Ed was worried for me. He was excited that I was pregnant, but he was also very aware of the consequences if something went wrong."
Just like before, when Danielle was around five weeks pregnant, she miscarried.
But, while she was devastated, she still clung on to the hope that Tommy's would be able to help, when they attended their appointment that December.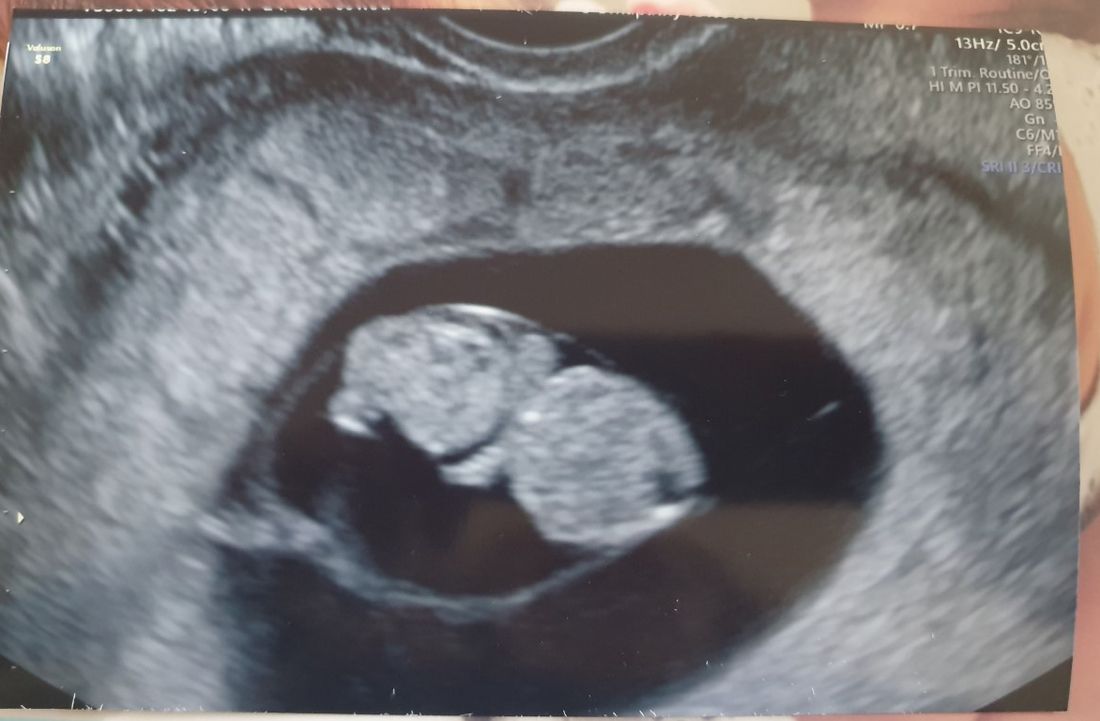 Danielle's baby scan (Collect/ PA Real Life)
Prescribed progesterone, a female sex hormone produced mainly in the ovaries following ovulation each month, she was told to start taking daily doses of the hormone if she fell pregnant.
"The consultant at Tommy's said to me, 'Don't worry, we will find you an answer. We won't give up on you,' which meant so much to me," she said.
But, when in February Danielle fell pregnant and started taking the progesterone, she suffered her fifth miscarriage, compounding her fears that she would never be a mum.
"Again, it was heartbreaking," she said. "We'd been so hopeful that it would work, so it was even more devastating when it didn't."
In March, Danielle returned to Tommy's, a four-hour trip yet again, for another scan that found the lining of her womb was below the thickness it should have been.
"We think it could've been the reason I kept miscarrying," Danielle said. "In some ways I felt better, because I had some sort of explanation."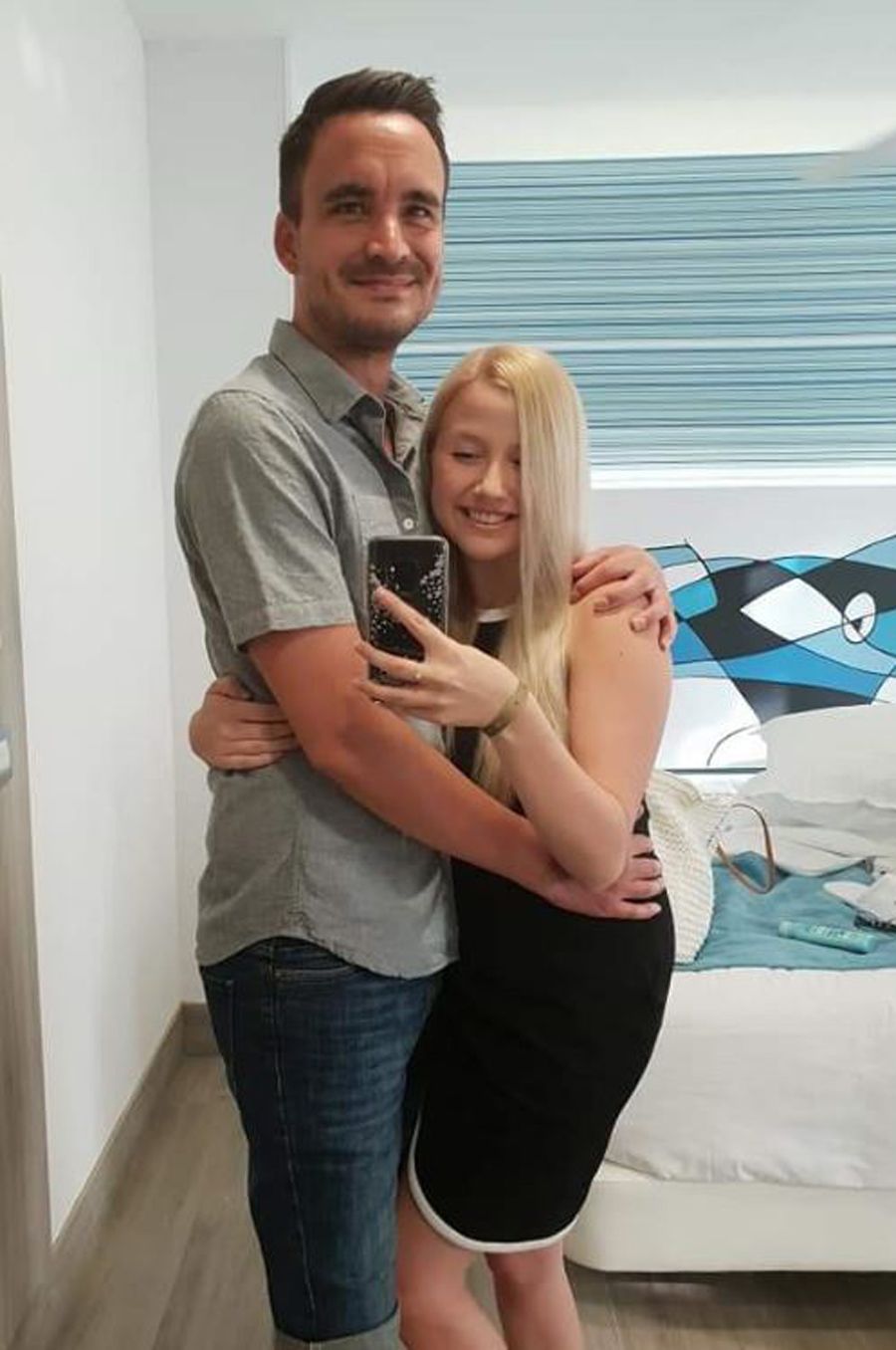 Danielle and Ed (Collect/ PA Real Life)
Danielle explained: "I was prescribed oestrogen to help increase the thickness of my womb, and the doctor said we'd try different combinations of different hormones to see if that helped.
"I also had an endometrial scratch test – where the doctor took some tissue from my womb and submitted it for research.
"I thought, 'If I'm able to help other women going through a similar ordeal to me, then it's worth doing.'"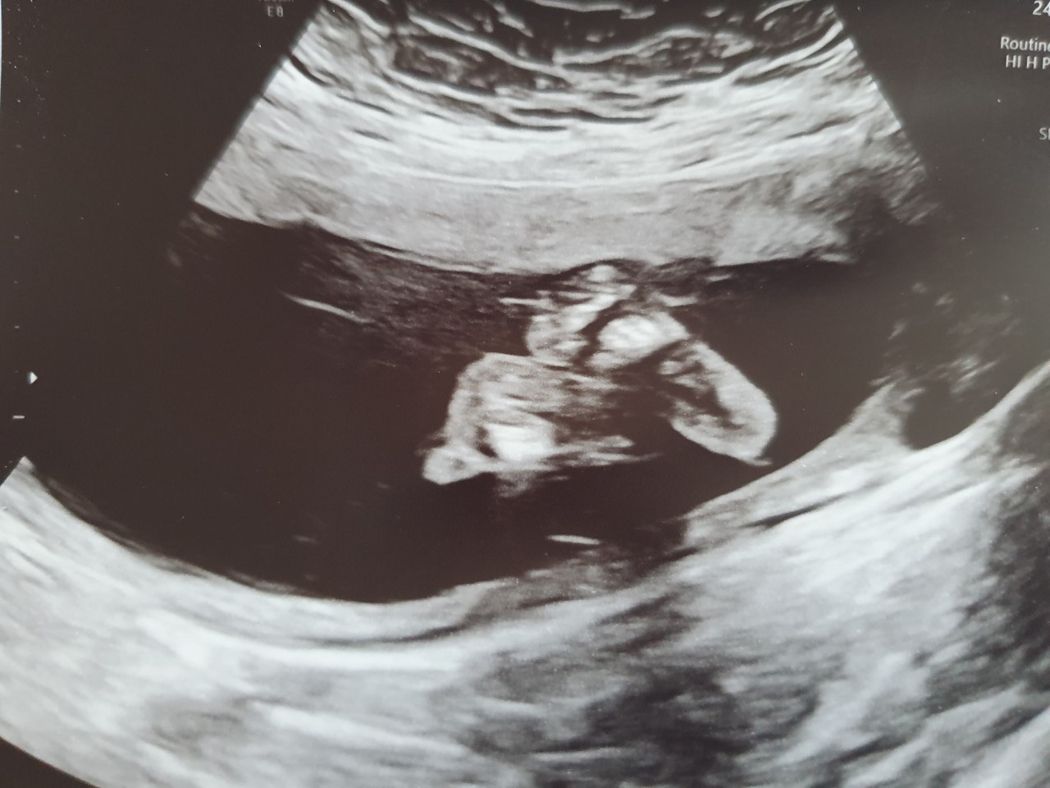 Danielle's scan (Collect/ PA Real Life)
Then, in June, Danielle saw Tommy's was offering a trial for women to start taking progesterone when they had a positive ovulation test, and she asked to take part.
According to research carried out by the Tommy's National Centre for Miscarriage Research, giving progesterone to pregnant women with early pregnancy bleeding and a history of miscarriage could increase their chances of having a baby.
Doctors agreed and, with a new plan in place, her hopes of having a successful pregnancy were restored.
Then came a wonderful and unexpected surprise.
"In July Ed and I went for a weekend away to London," said Danielle. "We went out for dinner and then for a walk to Tower Bridge – and Ed proposed!
"It was honestly one of the most magical times of my life."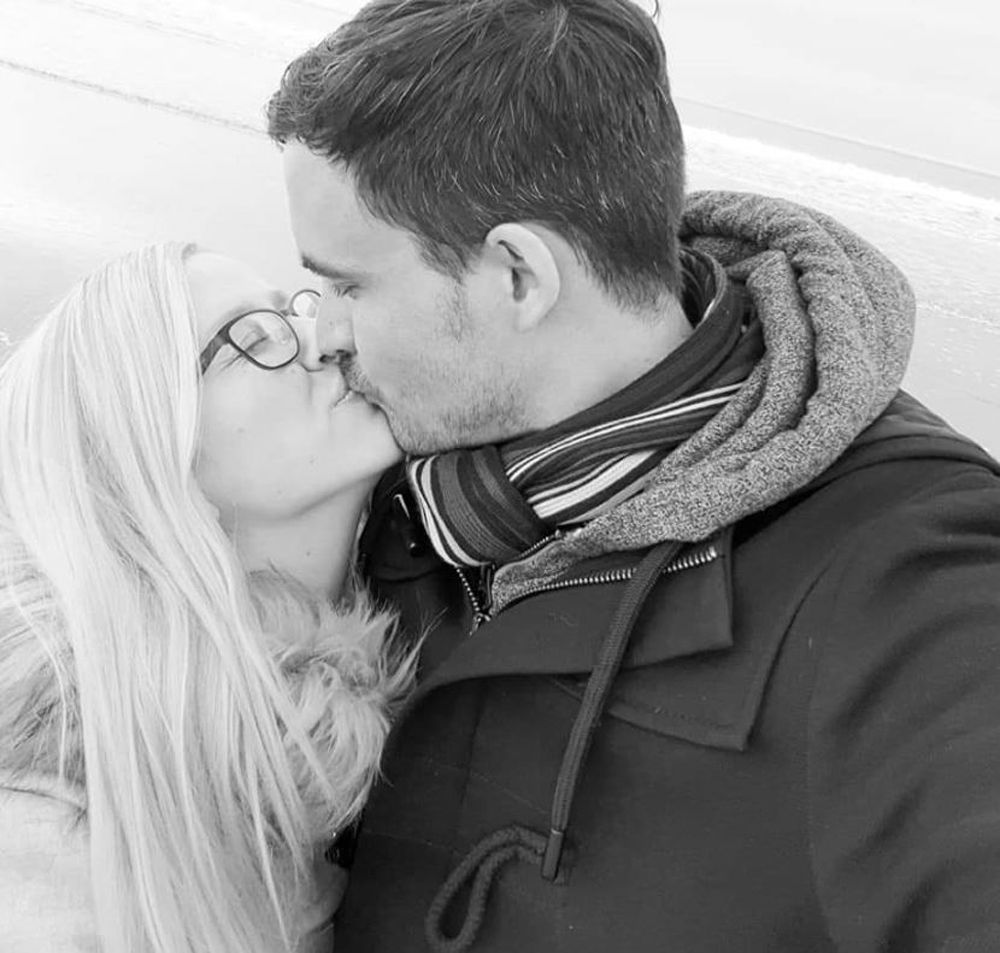 Danielle and Ed (Collect/ PA Real Life)
But her "bubble burst" just four days later when she found out she was pregnant for the sixth time.
"In a way it felt like finding out I was pregnant ruined everything," she said. "I'd been so excited about getting married and all the excitement just fell away.
"I was convinced the pregnancy would go wrong again. I was obsessively taking pregnancy tests every day."
She added: "Ed begged me not to, because it was driving me crazy, but I just had to keep checking."
Thankfully, nothing went wrong, and Danielle is now 24 weeks pregnant with a baby girl.
"For the first few weeks I was so nervous, but now I'm excited," she said.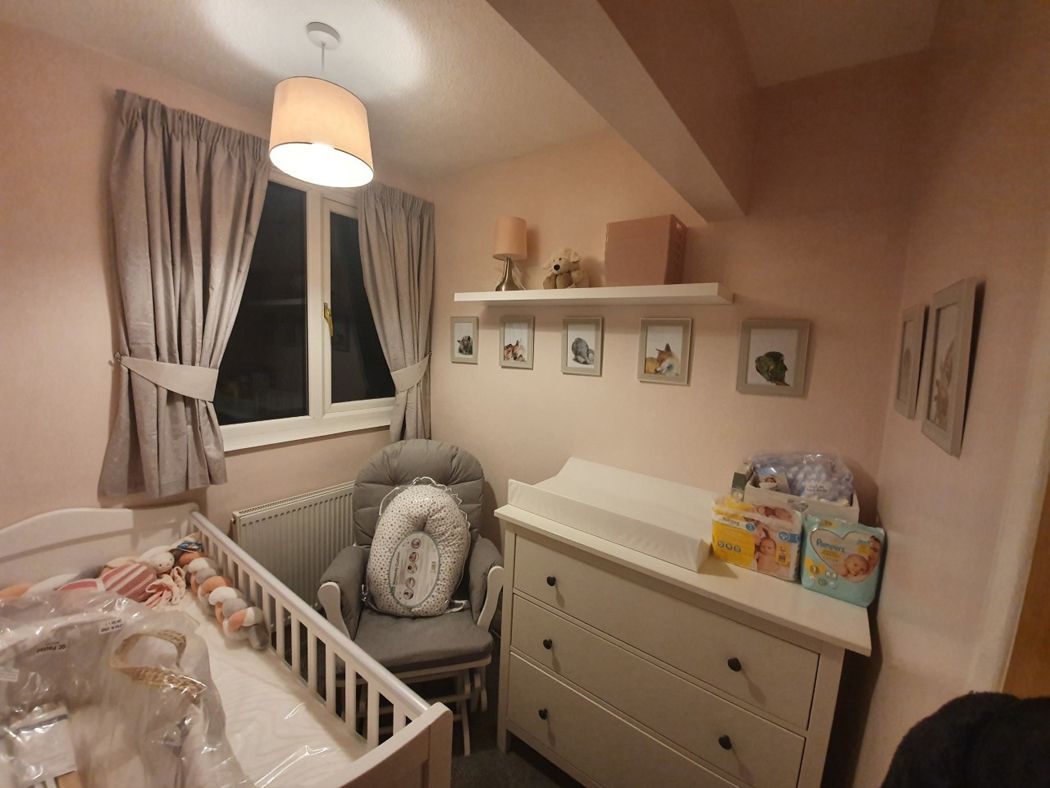 Danielle's nursery ready for her baby girl (Collect/ PA Real Life)
She added: "It felt amazing to see her heart beat for the first time and my little girl is giving me a hard time with all the kicking. She's always booting me – but I wouldn't have it any other way."
Now Danielle cannot wait to become a wife and mother – although she and Ed have agreed to put their wedding on hold for a while.
"Babies are expensive," she laughed. "We want our little girl to have everything she needs ready for when she comes in March, so the wedding will have to wait."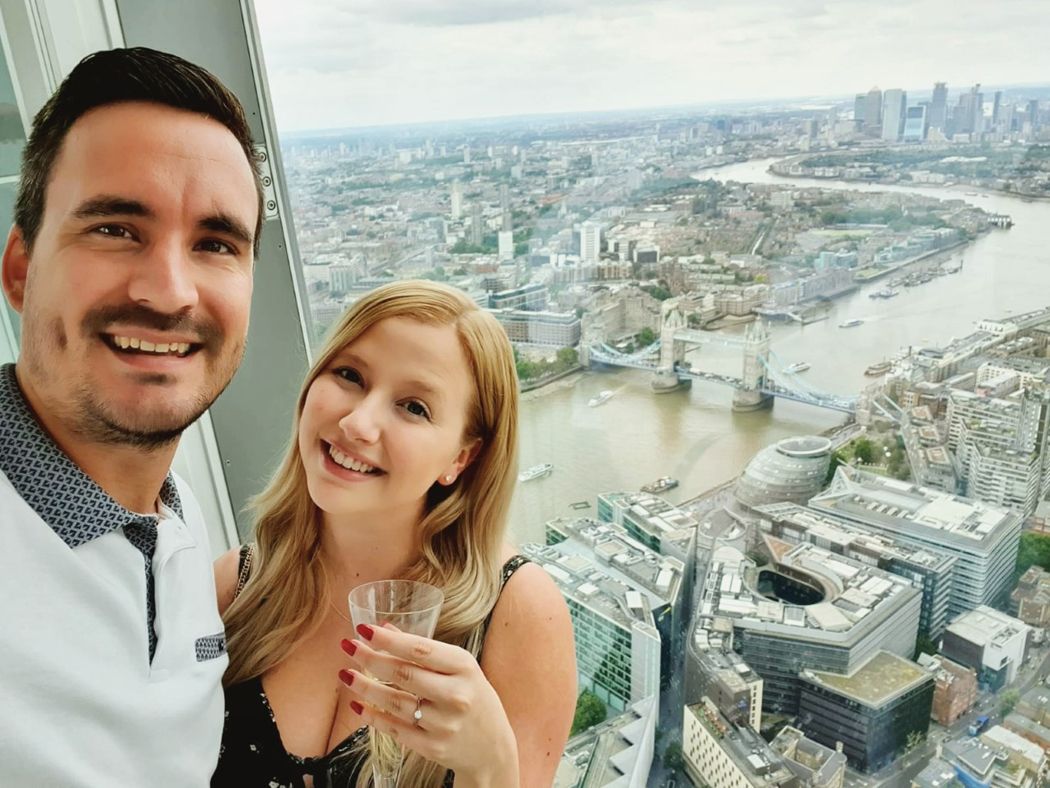 Danielle and Ed (Collect/ PA Real Life)
"I know it's so easy for me to say now that I have my happy ending in sight, but I almost gave up so many times," she said.
"We were lucky, because we were able to access the amazing care offered by the staff at Tommy's. I feel like they gave me hope and determination when I was running out of it.
"If it wasn't for Ed and Tommy's helping me through, I might've given up. I'm just so thankful I didn't."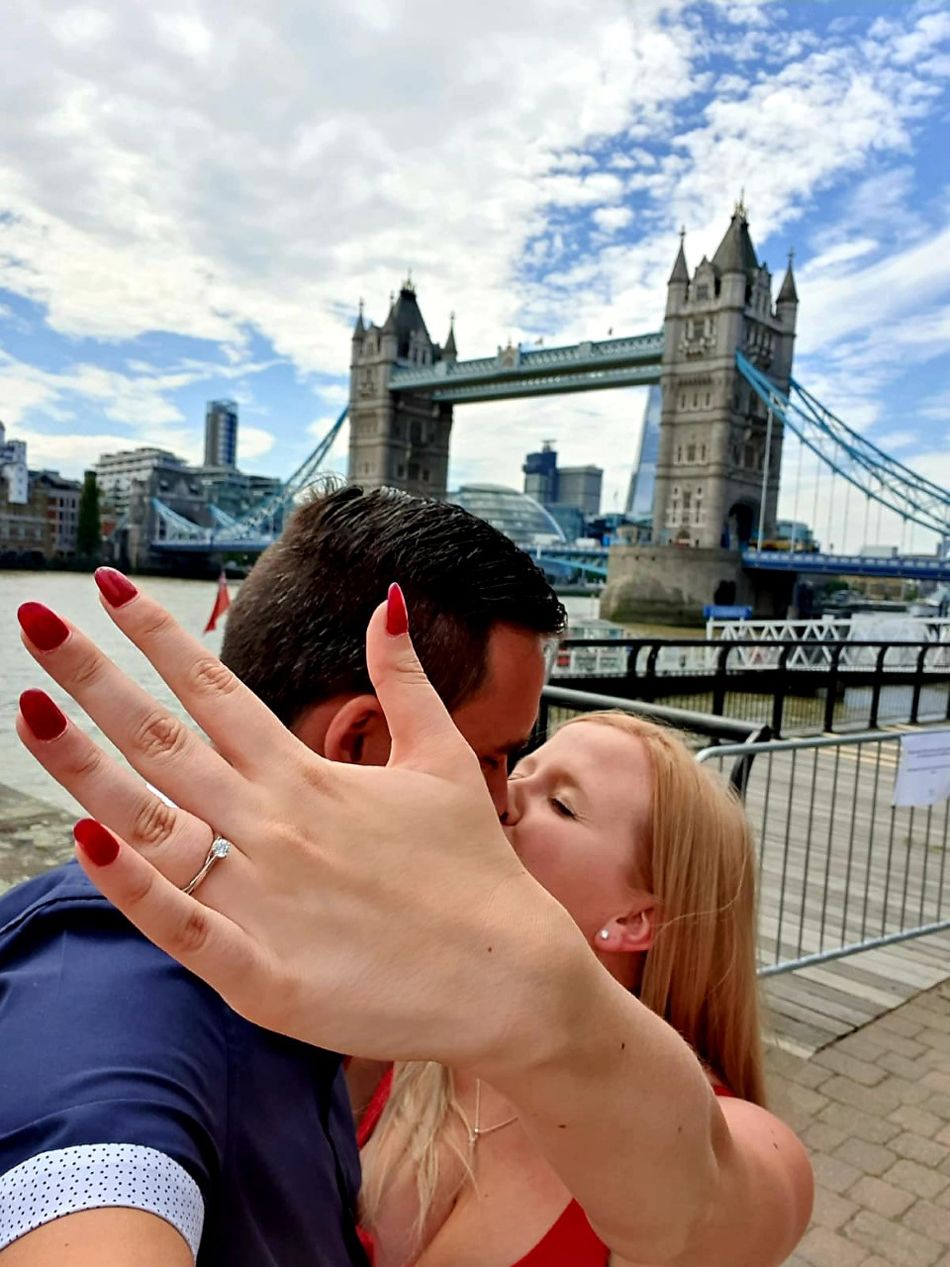 Danielle when she had just got engaged (Collect/ PA Real Life)
Professor Arri Coomarasamy, Director of Tommy's Centre for Miscarriage Research explained that miscarriage is often misunderstood, saying: "Patients who have suffered repeated miscarriages often do not know what tests and treatments could be useful to them.
"Doctors and nurses may also not have a clear plan for care. We are determined to reach a national agreement on what should be high standard of care for all couples who suffer repeated miscarriages.
"Such a consensus will be based on evidence so that women will get the right care at the right time at the right setting, regardless of where they live in the UK. Your donation to Tommy's Charity will help us achieve this."
This year Tommy's are aiming to raise £100,000 in one week, 3 December until 12pm 10 December, to fund a national Miscarriage Care Plan. Donate here www.thebiggive.org.uk and search for Tommy's.