President Donald Trump and his allies continue to reel in the face of allegations that he pressured Ukrainian President Volodymyr Zelensky to investigate the business dealings of former Vice President Joe Biden's son.
The President continues to claim he was only trying to weed out corruption in the country.
---
It must just be a happy coincidence that Biden is currently the frontrunner to face off against Trump in the 2020 Presidential election.
Trump continues to assert that Biden improperly facilitated the firing of Ukraine's top prosecutor to quash an investigation into Burisma Holdings, an energy company for which Biden's son, Hunter, served as a board member.
Trump tried to make the same claim at a press conference to conclude the United Nations General Assembly. But former Republican strategist and host of MSNBC's Deadline, Nicolle Wallace, nipped Trump's bogus claims in the bud.
Wallace cut away from Trump's press conference to set the record straight.

Watch below.

"We hate to do this," Wallace said, "But the President isn't telling the truth."
She continued:

"These allegations against Joe Biden and Hunter Biden that he's repeating have been investigated by the Ukrainians. The Wall Street Journal included in their report on Friday that the Ukrainians view this issue as having been investigated and adjudicated. What's amazing is that what Trump appears to be trying to do is to turn his own impeachment into a big deflection."
Wallace's guest went on to point out that the entire Western world wanted the prosecutor, Viktor Shokin, fired.
He was infamous for being soft on corruption and his replacement likely would have been tougher on Burisma Holdings, thus putting Biden's son under even more scrutiny. What's more, the investigation was closed before Biden called for Shokin's firing.
But what are a few pesky facts to the Trump administration?
Fortunately, facts still matter to a large number of the American people.
Trump continues to make the false claims about Biden, with his allies gleefully echoing him.
Do lies matter? If you think they do, this shirt is available here.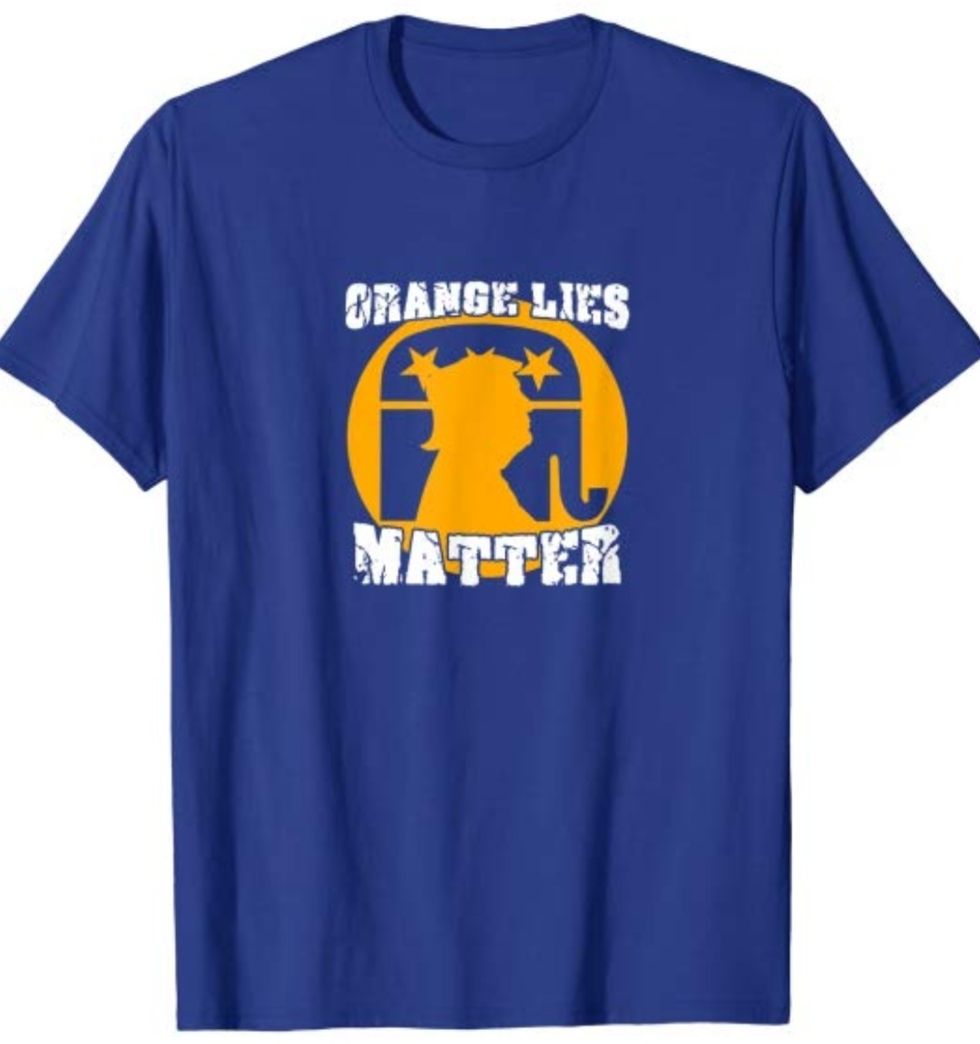 Amazon
**********