Idaho police and the extended family of two missing children—Tylee Ryan age 17 and Joshua "JJ" Vallow age 7—are looking for the public's help to find them.
According to the children's family, their uncle killed their father after their mother joined a doomsday cult.
---
Lori Vallow Daybell was married to Charles Vallow when she joined the group Preparing a People according to Charles Vallow's sister.
Kay Vallow Woodcock shared her story on Facebook in the hopes of someone seeing it who could help them find Rylee and JJ.
Vallow Woodcock posted a lengthy explanation on her Facebook page along with the below video:

"This story is about my grandson [nephew] Joshua Jaxon (JJ) Vallow. Born here in Lake Charles, [Louisiana]. My beloved brother Charles and his wife Lori adopted him in 2013."
"He's a beautiful, intelligent 7 y/o with the biggest heart, most beautiful smile & has life challenges of a level 2 boy on the Autism spectrum. Early intervention allowed him to flourish beyond all expectations. Lori was a wonderful, loving, attentive mother. Things started changing over the past 18+ months when Lori began spending all her time with a new religious group, that we refer to as a 'cult'."
"She eventually deserted my brother & JJ for 2.5 months early this year. Charles did his best to save the marriage, of which she had no interest. On July 11, 2019 in Chandler, [Arizona], Charles went to Lori's home (which he paid for) to get JJ & take to school."
"She and her brother Alex were there. Alex shot Charles twice in the chest killing him, claiming self-defense. 4 people were there that day. Lori, Alex and these 2 missing children. Alex mysteriously passed away on 12/12 & these two children haven't been seen since September 23rd."
"Worse still, Lori already remarried and the wife of her new husband Chad Daybell, mysteriously died on October 19th, in Rexburg, [Idaho]. I'm posting this and articles related to the case begging anyone who believes in justice to please share my post."
"Help us shed light on this. Someone out there knows something but doesn't know how all the pieces fit together. Help me connect them with the police so we can bring justice to my brother and the other victims. Please join us in prayer that we find JJ & Tylee alive."
"Anyone with information please call: Rexburg (Idaho) Police Department, at1-208-359-3000, or the National Center for Missing and Exploited Children (NCMEC), at 1-800-THE-LOST."
After the death of her estranged husband Charles Vallow, Lori went on to marry self-proclaimed Latter-day Saint prophet Chad Daybell. He authored several books about the end of the world.
According to the Rexberg, Idaho police:
"We know that the children are not with Lori and Chad Daybell, and we also have information indicating that Lori knows either the location of the children or what has happened to them."
"Despite having this knowledge, she has refused to work with law enforcement to help us resolve this matter."
Police are also investigating the death of Chad Daybell's first wife, Tammy Daybell, who was found dead in October 2019.
Police confirmed the couple is affiliated with Preparing with People, a group that says its mission is to "help prepare the people of this earth for the second coming of Jesus Christ."
Lori's former husband, Charles Vallow, was shot and killed in July 2019 by her brother Alex in Arizona. Alex Cox wasn't charged as he claimed it was self-defense. Cox then died in December 2019.
His death is under investigation in Arizona.
Police in Idaho stated:
"Our primary concern at this point is simply locating Joshua and Tylee. Charging decisions will be made in due course based upon the evidence available."
"If we find that harm was done to these children within our jurisdiction, we will prosecute whoever caused that harm."
"We are aware that in the weeks after Tammy Daybell's death, Lori Vallow/Daybell and Chad Daybell told witnesses that Lori's daughter [Tylee] had died a year before the death of her father [Charles Vallow], which is untrue."
"Around that same time Chad told another witness that Lori had no minor children."
"It is astonishing that rather than work with law enforcement to help us locate her own children, Lori Vallow has chosen to leave the state with her new husband."
The children were last seen in September 2019.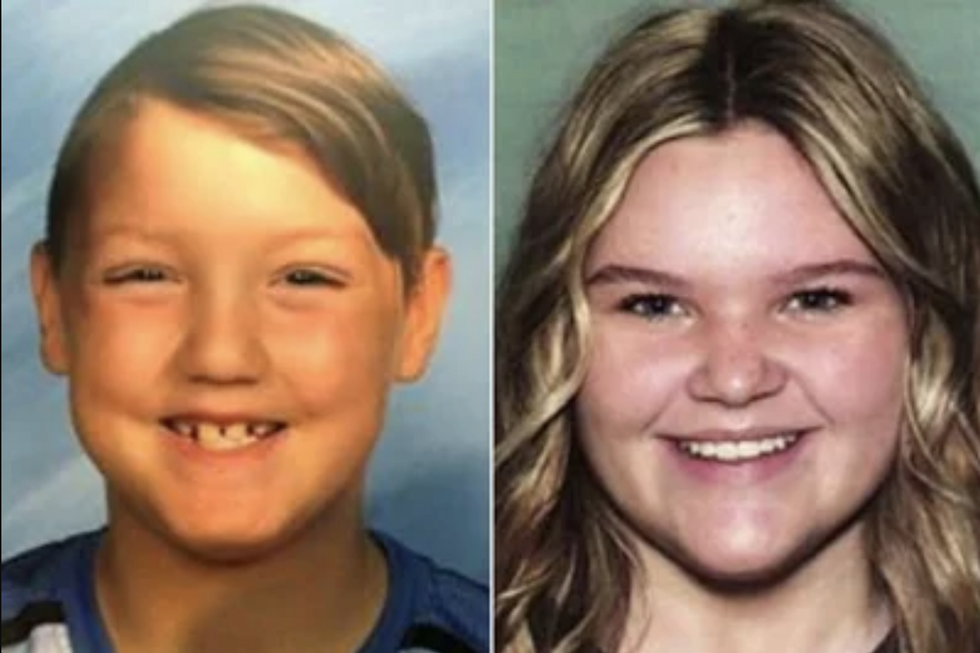 Joshua 'JJ' Vallow and Tylee RyanNational Center for Missing and Exploited Children
Anyone with information please call: Rexburg (Idaho) Police Department, at1-208-359-3000, or the National Center for Missing and Exploited Children (NCMEC), at 1-800-THE-LOST.

The book Doomsday Cults: Death,Destruction and Despair. Inside the World's Most Dangerous Cults is available here.