Melanie Lynskey has no time for body shamers.
Among other roles, Lynskey plays Kathleen, leader of a revolutionary movement in the fight against government agency FEDRA and also a character specific to HBO's adaptation of the game by the same name.

The Last of Us actor clapped back after America's Next Top Model season one winner Adrianne Curry tweeted—then deleted—a photo of Lynskey.
Curry commented:

"Her body says life of luxury...not post apocolyptic warlord."
"Where is Linda Hamilton when you need her?"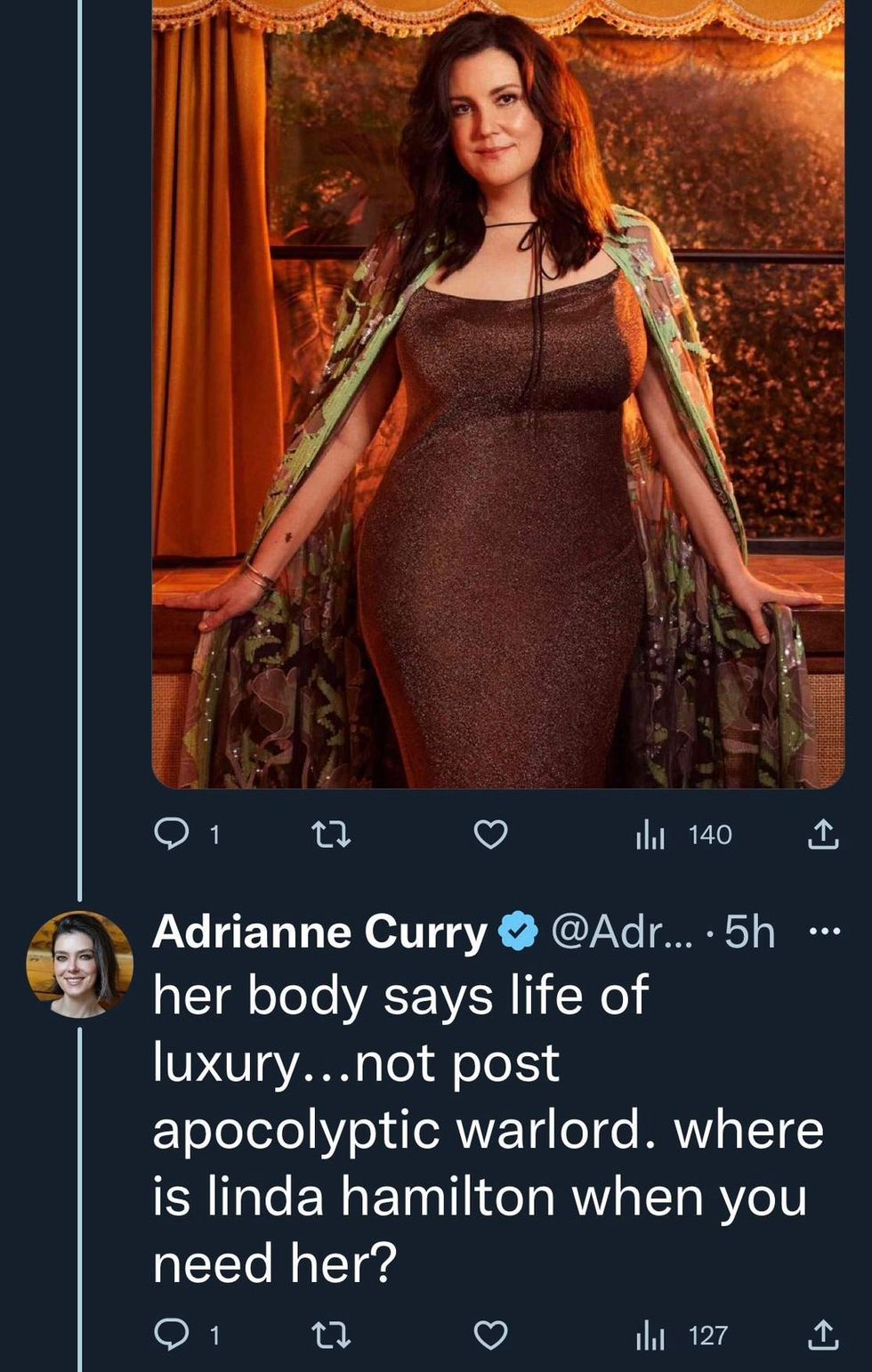 @AdrienneCurry/Twitter
Lynskey, of course, had some words for Curry.
"Firstly—this is a photo from my cover shoot for 'InStyle magazine,' not a still from HBO's 'The Last of Us.'"
"And I'm playing a person who meticulously planned & executed an overthrow of FEDRA."
She continued blasting Curry:
"I am supposed to be SMART, ma'am."
"I don't need to be muscly. That's what henchmen are for."
According to HuffPost, Curry followed up in another deleted tweet saying Lysnkey "cropped out what I said about her perfect hour glass frame being the most desirable to men."
She also wrote:
"Actors can't allow people to not like their characters? I am DONE."
But the damage was already done and the twitterverse wouldn't stand for Curry's body shaming either.
Lynskey later shared in a series of tweets she hopes her role suggests "the possibility of a future in which people start listening to the person with the best ideas."
She also touched on the way women "in leadership positions are scrutinized incessantly."
Lynskey wrote while she understands some people may be upset because she's not the typical casting type for the role, that makes it even more "thrilling for her."
And finally, she shared her gratitude for the love and support she received from her fans and viewers of The Last of Us.
The Last of Us episode five airs Sunday on HBO.