It's a new hero for a new age! Marvel plans to unveil a new character that is described as an "openly gay" hero inspired by Captain America.
His name is Aaron Fischer and he's the Captain America of the Railways.
Even better, this LGBTQ Captain America will be released in June just in time for Pride Month.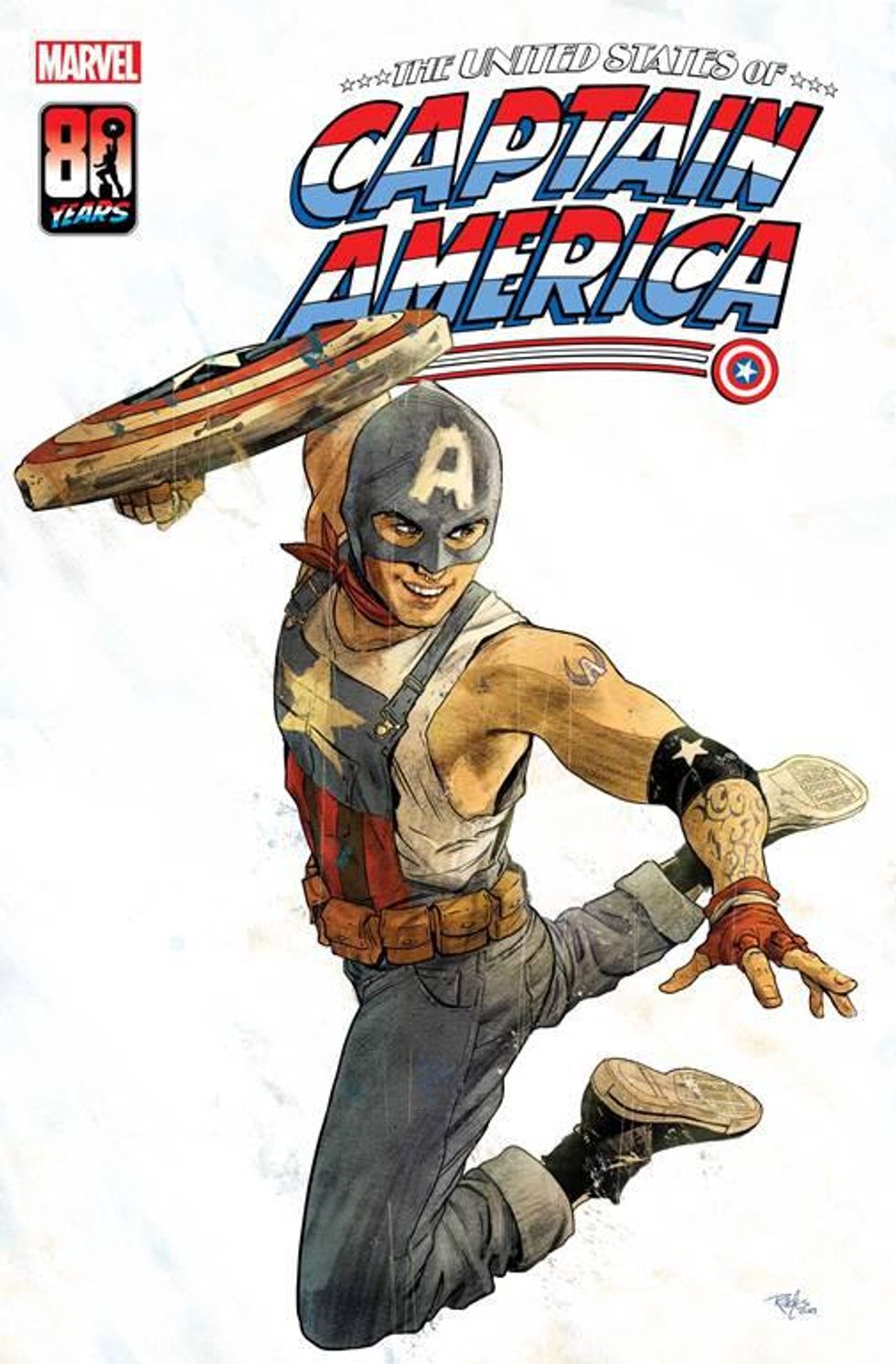 Marvel Comics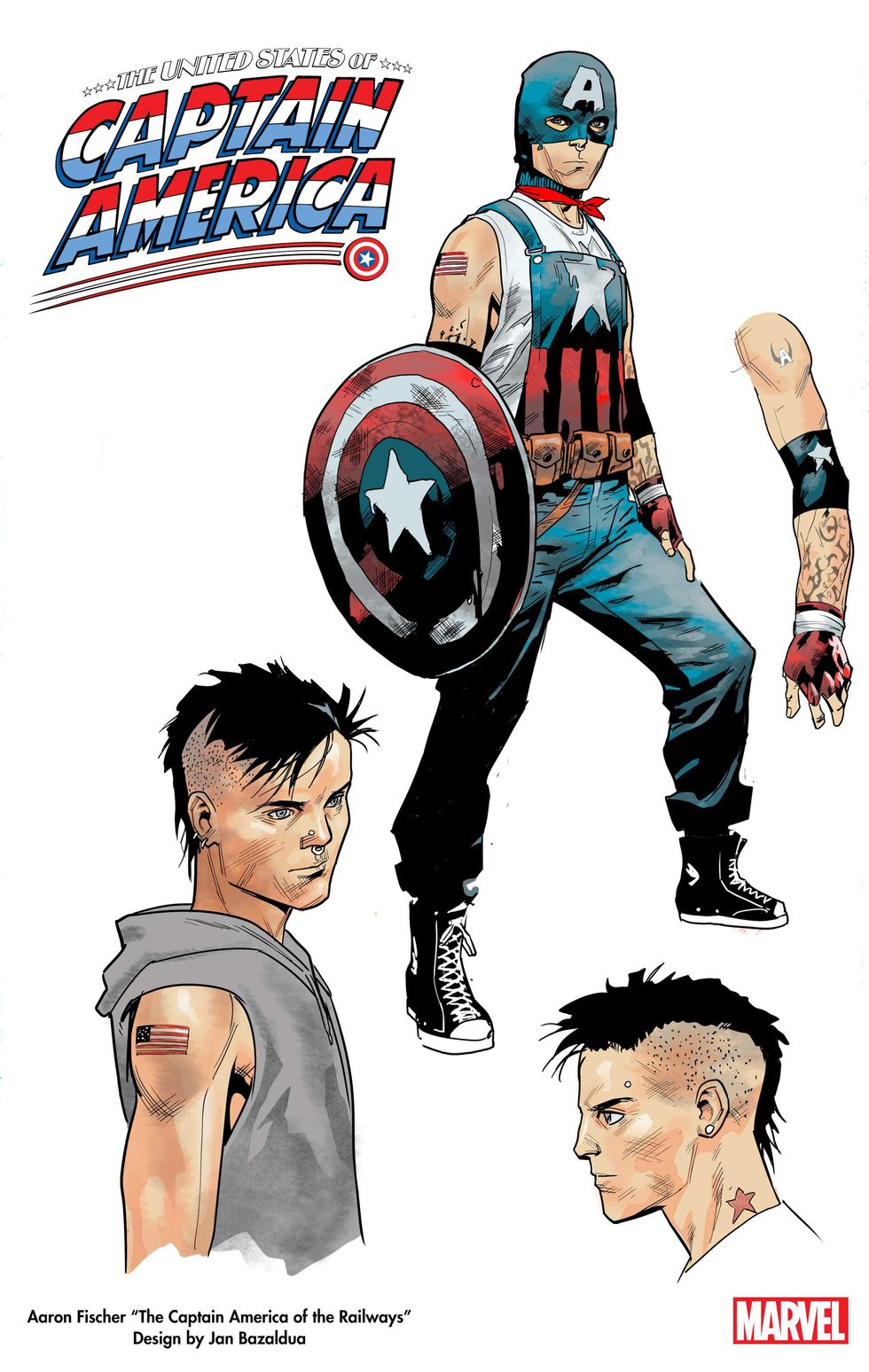 Marvel Comics
For the 80th anniversary of Captain America, Marvel is planning an event to celebrate the hero's enduring legacy. The limited series The United States of Captain America sees Steve Rogers teaming up with other Captains America, such as Sam Wilson, Bucky Barnes and John Walker to recover Roger's iconic shield from an unknown thief.

On the cross-country trip, Rogers encounters others who he's inspired to take up the name of Captain America and defend their communities. This is where Aaron Fischer comes in.
Writer Joshua Trujillo describes his new character as a hero for the common people, defending those forgotten by society.
In a press release, he said:
"Aaron is inspired by heroes of the queer community: activists, leaders, and everyday folks pushing for a better life. He stands for the oppressed, and the forgotten. I hope his debut story resonates with readers, and helps inspire the next generation of heroes."
As the 'Captain America of the Railways,' Fischer protects fellow runaways and the unhoused, using the imagery of Captain America to inspire people.

The design by Jan Balzadua, evokes a homemade, punk aesthetic.
Balzadua said of the character:
"I really enjoyed designing him, and, as a transgender person, I am happy to be able to present an openly gay person who admires Captain America and fights against evil to help those who are almost invisible to society."
While plenty of the press of the new hero has been positive, there has been criticism of the character or concept.
Some see Marvel's push to brand the character as the "gay Captain America" as insulting, when there are other, canonically queer characters to represent the LGBTQ community.
Others just aren't a fan of the design.
The United States of Captain America #1 comes out June 2nd, just in time for Pride Month. The bold new series will be a celebration of 80 years of Captain America, with more new heroes inspired by The First Avenger.

It's great that comic book publishers are using main titles to unveil and establish queer characters. But that's not to say spin offs and alternate reality stories aren't fun too.
People got a real kick out of a reveal in rival company DC's animated film Justice League Dark: Apokolips War last year when it was revealed that, in that continuity, John Constantine had a relationship with King Shark, a villain who is in fact, a giant talking shark.