A super-fit marathon runner, who had both testicles removed because of cancer, has claimed that his sex life is as good as it has ever been.

Alastair Duns, 37, from Tooting, south west London, was working as a yachtsman when he was diagnosed with testicular cancer, aged just 27, resulting first in the removal of his right testicle in 2009 – followed by the left, after the cancer returned a year later.

Now Alastair, whose girlfriend feels his ordeal has "made him more of a man," has an injection of the male sex hormone testosterone every 10 weeks for maintaining a healthy system.
PA Real Life/Collect
A leadership consultant, he said: "I felt very angry with the hand I had been dealt. But soon I realized that losing your testicles isn't the be all and end all – you can move on and live a normal life.

"It's a common misconception that having your testicles removed affects your sex life.

"But the testosterone injections mean that there is absolutely no difference in my ability to perform between the sheets."
He added: "My sex life is as good as it has ever been."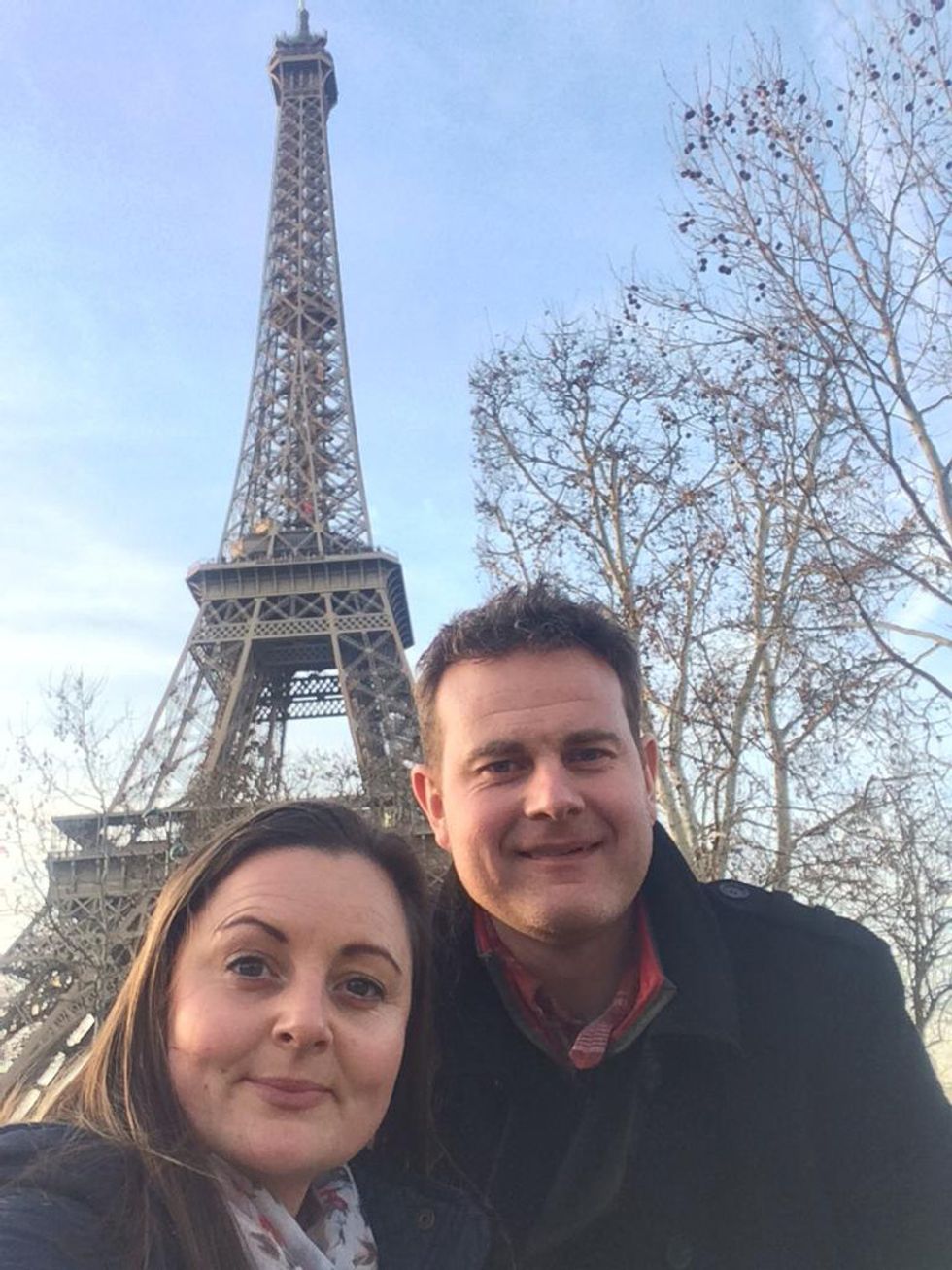 PA Real Life/Collect
Alastair, who is now in remission and has been dating teacher Helen Clark, 37, for nine months, says life is now no different without testicles, stressing that he has a wonderful relationship and a healthy sex life.

But the diagnosis came as a terrible shock to the keen sportsman, who moved from his hometown of Newcastle upon Tyne, Tyne and Wear, to Southampton in 2006, to work as a yachtsman on racing boats and luxury vessels – making regular trips across the Atlantic Ocean and Mediterranean Sea.

He was visiting the gym up to six times a week when, in November 2009, he began to feel a slight discomfort in his groin and thought he had strained it somehow while working on a boat.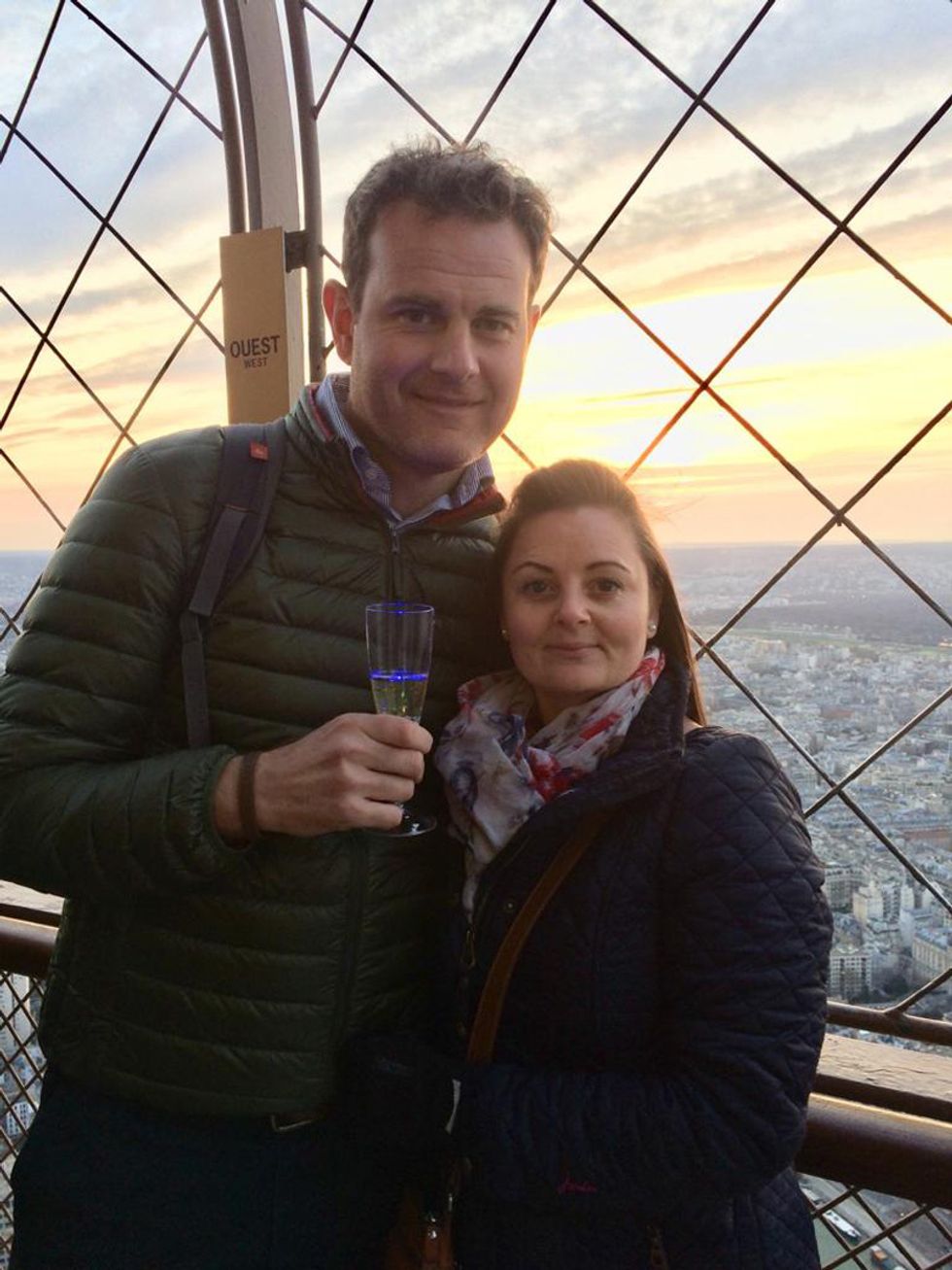 PA Real Life/Collect
But as the pain persisted and his right testicle started to swell – eventually reaching the size of a tennis ball – knowing he could no longer ignore it, Alastair saw his GP in Newcastle, as he had not registered in Southampton.

"It had never really crossed my mind that it might be cancer," he recalled.

He continued: "It was only 10 years ago, but back then, men's health wasn't something that was much discussed and I really wasn't aware of the possibility of cancer."
PA Real Life/Collect
So, when blood tests revealed in January 2010 that he had cancer in his right testicle, Alastair was shocked to hear that he would have to go in for surgery the following day at the Royal Victoria Infirmary in Newcastle.

He continued: "I was quite astonished, but I thought, 'Well, there's no point dwelling on this, I just have to get on with it and fix it.'"

Alastair stayed in hospital for two days after his operation – a radical inguinal orchiectomy to remove the testicle, the tumor and the spermatic cord, containing blood and lymph vessels that could enable the cancer to spread to other parts of the body – while doctors made sure the incision in his groin healed properly.

Although he recalled the "strange sensation" of seeing his scrotum half-full after surgery, Alistair said he soon adapted and returned to work in Southampton four weeks later.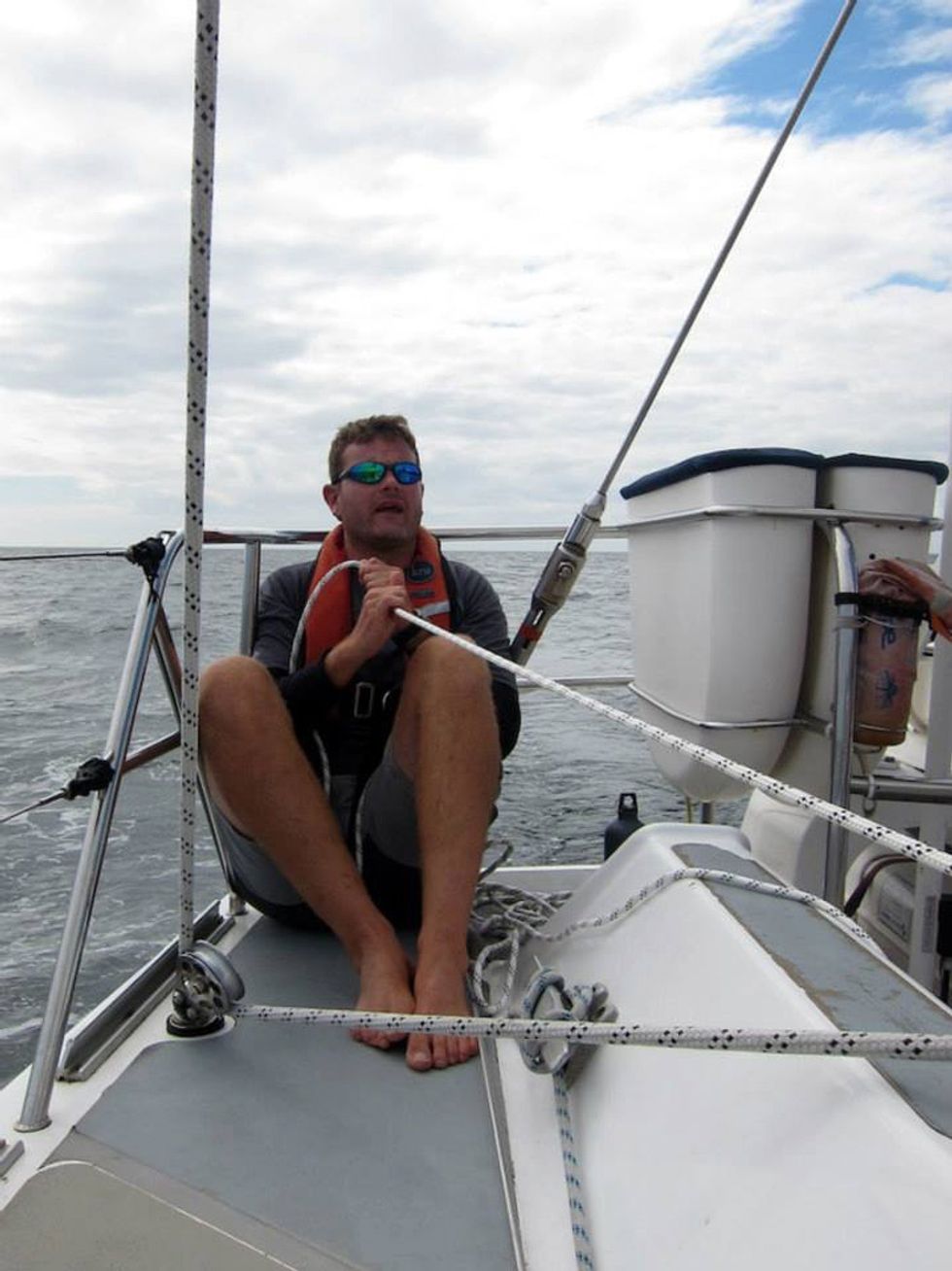 PA Real Life/Collect
Needing regular blood and sperm tests, along with monthly CT scans to keep watch on his remaining testicle, as the likelihood of recurrence is high, a year passed without incident.

But in February 2011, the tumor markers in his blood had risen and a scan confirmed that the cancer had returned, this time in his left testicle.

"I remember sitting in my car when the doctor rang to tell me that it was back," he said. "I was so upset, as I thought I had moved on with my life and could put it behind me. I remember giving the dashboard a few smacks with my fist.

This time admitted to Southampton General Hospital for surgery, Alastair had three samples of sperm collected and frozen, before going under the knife, to have his left testicle removed and a prosthetic fitted at the same time.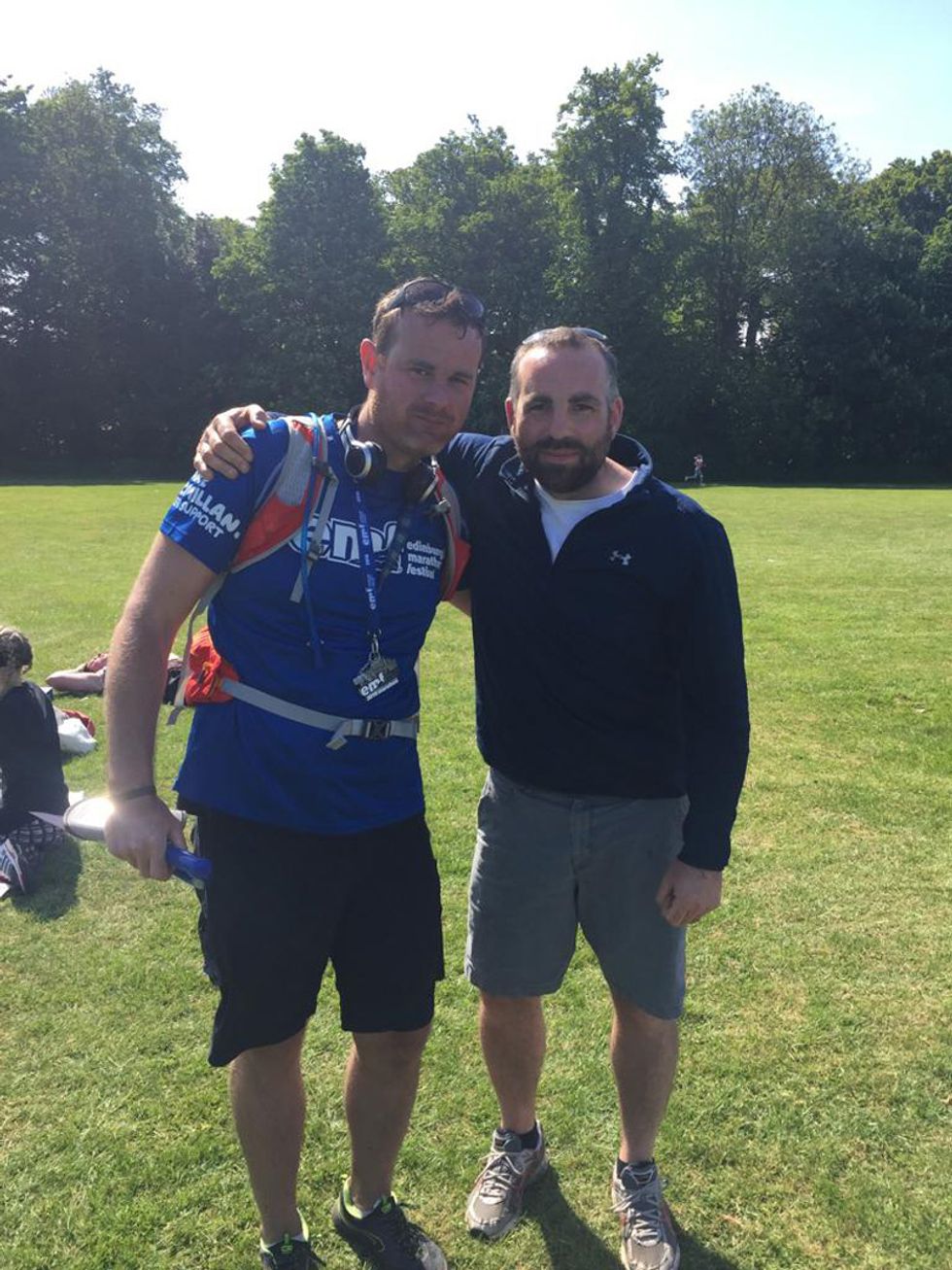 PA Real Life/Collect
"They give you the option of having prosthetics put in, or going without," continued Alastair, who was back at work after a week.
"Weirdly, though, after having just one testicle for a year and getting used to that, I decided to opt for one prosthetic, which I can only describe as feeling like an egg made out of silly putty."

Now 10 years since Alastair's initial diagnosis, he has had no further problems – regularly going to the gym and running marathons – although he left his job as a yachtsman in 2018 to pursue a career on dry land.

The only real change to his routine is the need for 10 weekly testosterone injections, so he can retain all his masculine features and the ability to perform sexually, as the hormone is produced by the gonads or reproductive cells in the testicles.
PA Real Life/Collect
He said: "I have no complaints and can still grow a better beard than a lot of my friends who have two balls."

Now Alastair is keen to encourage greater discussion around men's health and is planning to take part in the 200km Race to the Wreck run in Namibia, southwestern Africa in November, to raise money for Movember.

He said: "I think as a society we don't talk about male illness enough, so I want to help make men aware that it is OK to be unwell – it isn't something to be ashamed of.

"But it is something that needs to be addressed, so I would urge every man to take care of himself and check regularly for any lumps."

He continued: "And if it is cancer, know that it isn't the end of the world – they will get through it."

Alastair's girlfriend Helen, a PE teacher, remembers vividly the first time told her about his condition.

She said: "We had been on three or four dates and we were at that moment where we were thinking about becoming intimate.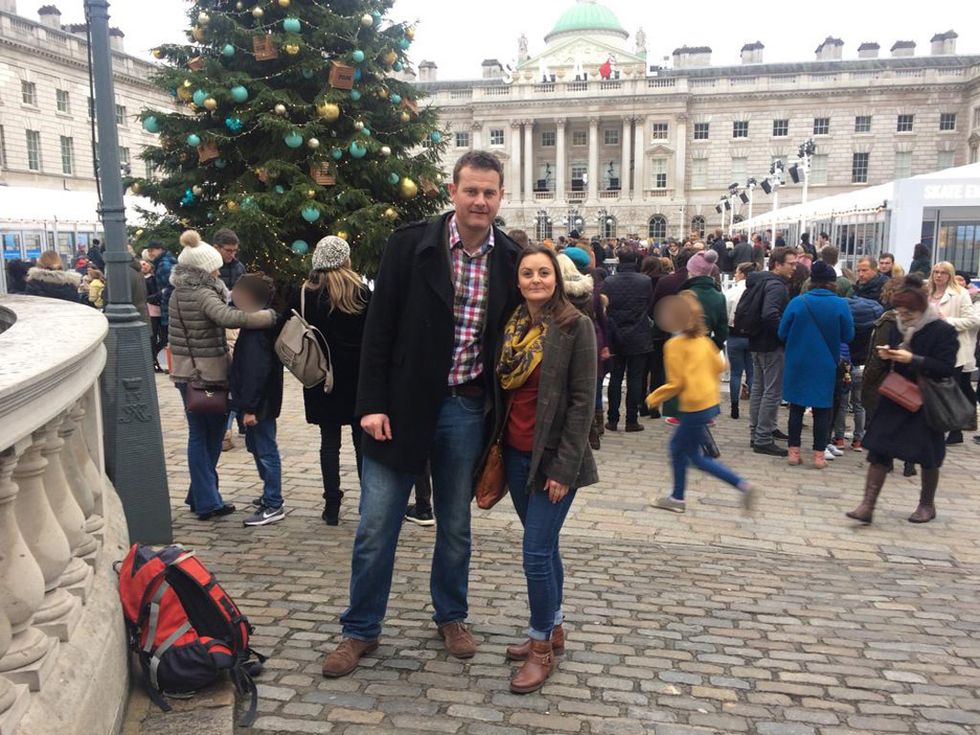 PA Real Life/Collect
"He was very open and not at all cagey and came out with it, telling me all about his illness and the operations he'd had.


"It didn't bother me at all. I just wanted to know that everything was OK with his health now.

"It hasn't affected our love life in the slightest, other than the bonus that I don't have to worry about getting pregnant."

"As he's had his sperm frozen, it's good to know that the option is there for us to have children if we ever want to.

"As a PE teacher I am full of admiration, too, for the way in which he's using sport to raise awareness about men's health, by doing the Race to the Wreck .

"In many ways, it has made him much more of a man."

This April, Movember are encouraging men to know their nuts for Testicular Cancer Awareness month, for more information, go to www.movember.com/knowthynuts