We tend to think of major brands like Disney as incapable of making "silly" mistakes, but the truth is that mistakes happen, even at the highest levels. The most recent episode of The Mandalorian is proof.

"Chapter 12: The Siege" treated eagle-eyed viewers to a moment on par with the infamous "Game of Thrones coffee cup."
Hidden behind Mando, Kara Dune, and Greef Karga is an oops made particularly awkward by how big it is. The production team didn't miss clearing something small like a cup from the set - they missed clearing a whole production team member!
Specifically, this guy.
You can see him even more clearly here.
Evidently, a member of the production team found themselves accidentally on-set while filming. Their shirt and jeans are a similar color palette as the set, but their arm and watch are very clearly visible even when special effects partially obscure the area he is in.

Editors must have missed him in the shot, as this was the take that made it into the episode. Worse, a still of the moment became one of the official promotional images for the episode.
Twitter had fun with this one.
Here's a better view of that action figure.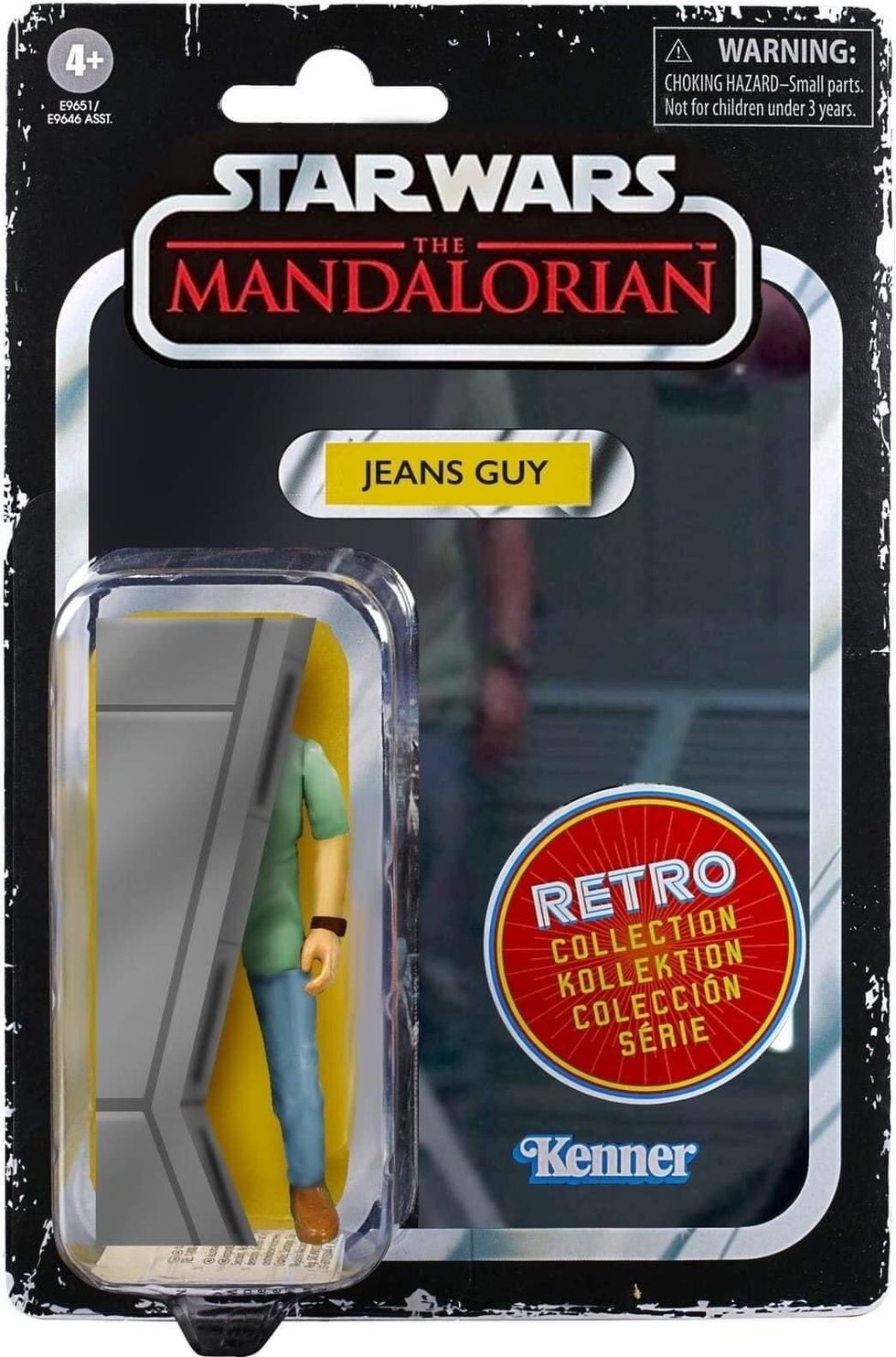 @Project_Verisim/Twitter
Fans were amused and inspired.
"Fan theories" abound.

The character even got a name:
Man'nen Jeenz.
As Uproxx pointed out, this isn't the first time The Mandalorian has had an on-set flub make it to screen. "Chapter 4: Sanctuary" featured a boom mic drooping down into frame during what should have been a "tender and emotional" scene.