When it comes to what Gen Z and Millenial women consider to be a "red flag," listening to Joe Rogan ranks right up there with having a partner who "identifies as a communist."
Ouch.
In Rogan's defense, though, "MAGA" and a partner with no hobbies came in above him at the top of the list.
According to a recent study by Change Research, 55% of women from ages 18 to 34 believe that listening to TheJoe Rogan Experience is quite the turn-off.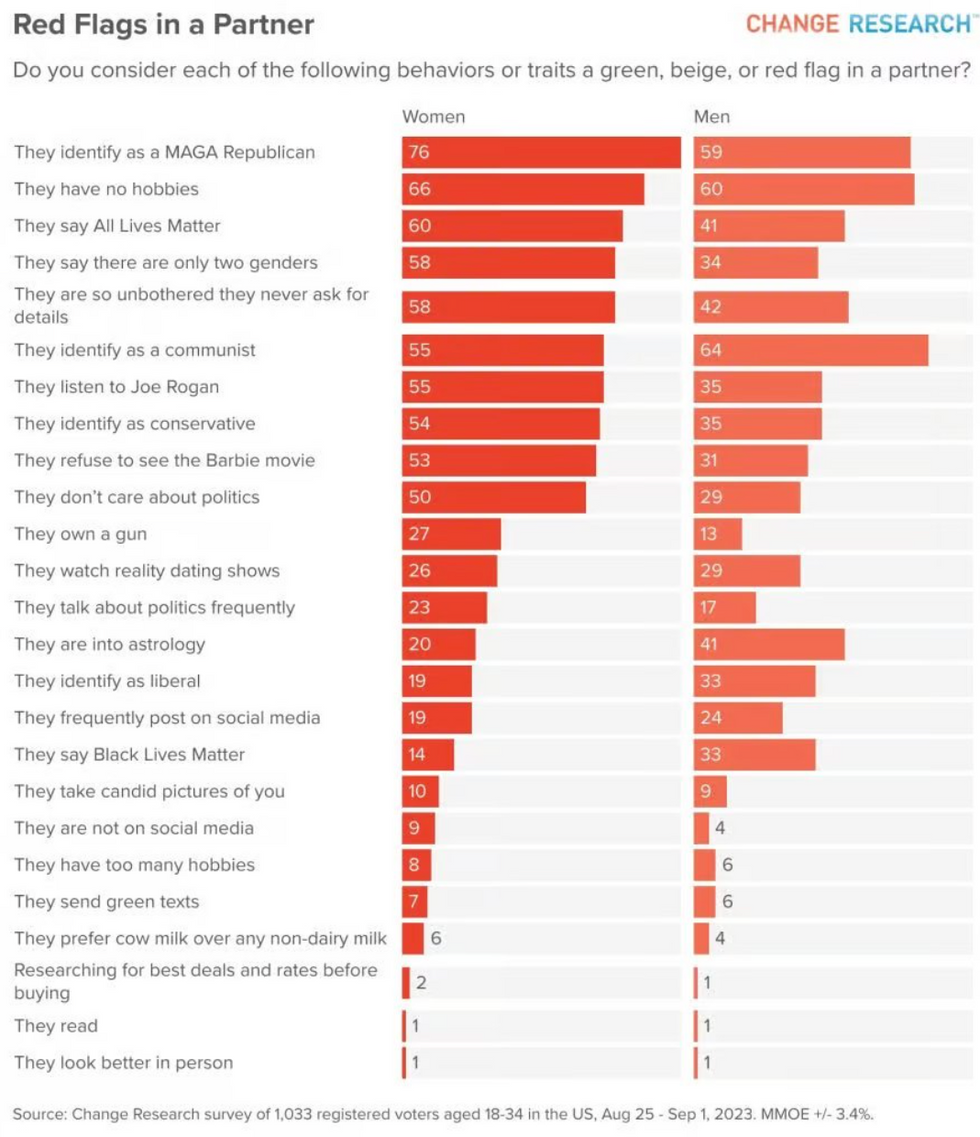 Change Research
And people online, with the exception of Rogan's male following, were not surprised by the outcome of this poll.
While a majority of the 1,000-plus women interviewed found listening to the podcast to be a major red flag, only 35% percent of men see it as a problem with their partners.

For men, a partner who identifies as a communist is the greatest red flag among the poll's choices, with 64% agreeing that would be a concern.