Jeremy Renner just posted the most adorable note his nephew Auggie wrote about him.
The note read:
"I am very lucky because my uncle is hawk eye (witch is 1 of the Avengers)."
It continued:
"I am also very lucky that my uncle is alive from his accident."
Renner, who is still recovering from his January snow plow accident, shared the sweet words on his Instagram story.
Renner added:
"Love my little man 🙏❤️🙏"
"Bless you Auggie"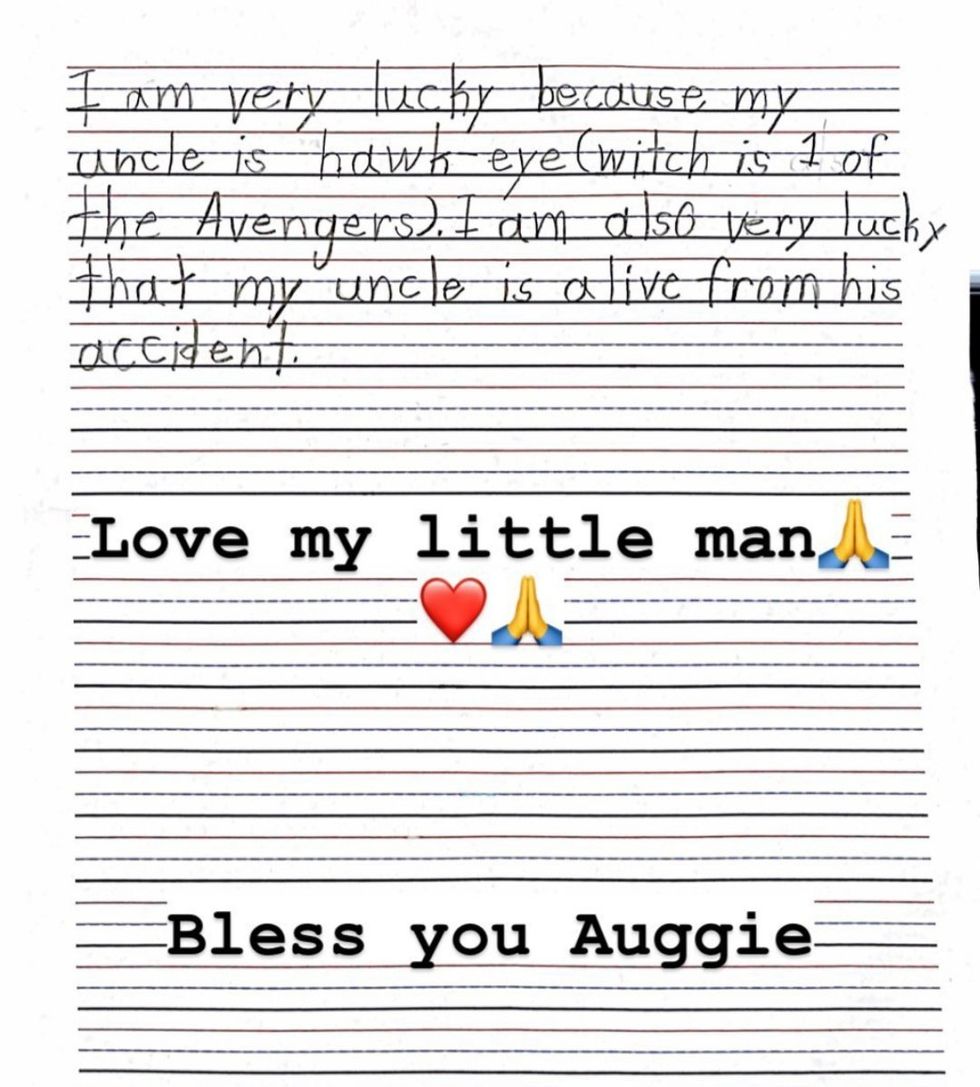 @jeremyrenner/Instagram
Viewers of the note melted along with Renner.
Many also sent their well wishes for Renner as he continues to recover.
On January 1, the Mayor of Kingstown star was severely injured while trying to keep his 14,330-pound snow plow from rolling into a different nephew—not Auggie—after it began to slide down a hill.
Renner was pulled under the snow plow in the near-fatal accident that resulted in more than 30 broken bones, according to the actor.
Auggie speaks the truth ❤️.