On Tuesday, retail giant J. Crew announced plans to shutter 39 locations by the end of January. The stores that are closing account for 6% of the retailer's locations.
---
J. Crew had already been planning on closing several locations after poor sales, but after sales fell by 12% for the most recent quarter for stores that had been open for at least a year, the company decided to double the number of store closures.
J. Crew announced late Tuesday that it plans to close 39 stores by the end of January https://t.co/KcjxLYrNYa

— Vaughn Sterling (@Vaughn Sterling) 1511358404.0
According to CNN Money, the recent drop in sales is worse that the same quarter a year ago, which saw a 9% drop. Over the first nine months of 2017, the company lost $161 million, signaling that more and more consumers are favoring online retailers rather than heading out to malls.
The chief operating officer for J. Crew, Mike Nicholson, echoed that feeling, saying that the company is committed to a shift from a "traditional brick-and-mortar specialty retailer" to a "digital-first" one.
J. Crew's sales plummet, overshadowing growth at its newer Madewell division https://t.co/tKGamnEZvq https://t.co/G5igC7f8Z2

— Bloomberg (@Bloomberg) 1511323985.0
The announcement follows several other once-successful brands announcing multiple location closings, including JCPenney, Sears, KMart, and RadioShack.
CNN Money reports that 6,700 stores have closed this year through the end of October, more than in any previous year, including the 2008 recession which saw 6,100 stores close.
#new J.Crew to close nearly 40 stores nationwide. #livedesk https://t.co/G5Ey2T2607

— Jessica Castro (@Jessica Castro) 1511361746.0
And while a slow economy could be to blame, the simple fact is that the game is changing for retailers. Those who embrace the notion that more and more people are turning to the internet to fulfill their shopping needs have a better chance at being able to grab a piece of that market. But with so many online retailers for consumers to choose from, businesses really have to stand out from the rest of the pack.
And with online holiday shopping expecting to surpass traditional store shopping for the first time ever, with the average consumer set to spend a record $1,000, the time to figure out a successful business strategy is now.
For some, the announcement by J. Crew has been a longtime coming:
@vplus Their price points are way too high for what the quality is.

— QUIT FACEBOOK (@QUIT FACEBOOK) 1511363825.0
@FortuneMagazine quality gone down plus way too expensive for what you get. Very sad, used to be one of my favourites.

— Mothers & Careers (@Mothers & Careers) 1511382428.0
I mean...
@jcrew my son just bought these pants... lol not sure who failed more, the company for not realizing they made 2 ho… https://t.co/RrRImT458W

— Dayana Soto (@Dayana Soto) 1511384089.0
A sign of the times, perhaps:
@FortuneMagazine The hipster millenials need to come in and gentrify #jcrew #manbun

— Ryan R. Bradley (@Ryan R. Bradley) 1511318987.0
Every time I see that #JCrew is closing another store, I immediately make an online purchase. Is this helping?

— Malorie Cunningham ™ (@Malorie Cunningham ™) 1511384999.0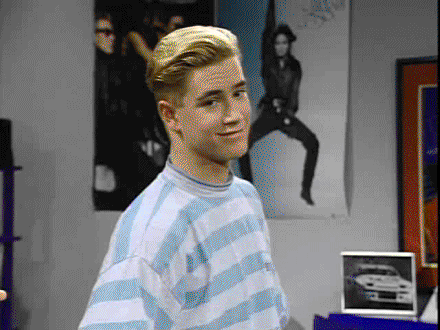 Please SHARE this with your friends and family.