We are pretty sure we have found the most talented person ever. Musician, Anthony Vincent, wows in a new YouTube video performing Bohemian Rhapsody in the style of 42 different musical styles and artists.
---
Anthony Vincent has been entertaining folks on his YouTube channel for some time. He is known for taking a song and singing it in multiple different styles from pop to country to heavy metal. His version of Katy Parry's "Dark Horse" from four years ago has over 22 million views.
Now, Vincent has taken on the mother of all rock opera's and the results are pretty impressive. He tells Rocker Magazine about the long process:
"It does take around 2 months to upload a video, but that's because it's a one-man project. Basically, I do everything myself; I list the artists, I preform, I edit, I master, I mix and so on. I want to execute it the right way and it takes lots of time and effort."

Bohemian Rhapsody Performed in 42 Styles www.youtube.com
Folks are loving this.
@TenSecondSongs This is FIRE! Were you sorta intimidated by the song? I imagine any real musician might feel a type… https://t.co/uIwGvkSV6H

— Nick P (@Nick P)1540579068.0
@TenSecondSongs I knew you'd throw Ghost in at the Beelzebub part! Bravo!

— ⛧Spooky Papa👻 (@⛧Spooky Papa👻)1540572399.0
@TenSecondSongs KILLER!!!!!!!!!!!!!!!! QUEEEEN!!!

— Peter Hollens (@Peter Hollens)1540576197.0
@TenSecondSongs Wow! I think this Video was the one with the most effort you ever did for a song! And for which one… https://t.co/OQgareGdCq

— TG82 (@TG82)1540584609.0
@TenSecondSongs The Johnny Cash part was my favorite, really amazing job man. Shared it with everyone I know.

— Geraru (@Geraru)1540936324.0
We have to agree.
media.giphy.com
@TenSecondSongs I cant imagine the insane amount if work this took 😭👌 you're absolutely insane and I love it

— TomatoBisquette🍅 (@TomatoBisquette🍅)1540572156.0
@TenSecondSongs I watched this twice in a row just now because it's so good. Well done, good sir. Well done.

— Lou Kelly Music (@Lou Kelly Music)1540747682.0
@TenSecondSongs Love it.

— Kevin the Atheist (Cape Town) (@Kevin the Atheist (Cape Town))1540723474.0
@TenSecondSongs Well done Sir! Especially liked your Sinatra impersonations. #Roundaboutnext

— Kevin Skoien (@Kevin Skoien)1540647240.0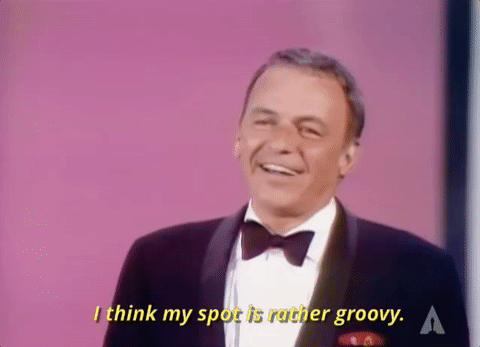 media.giphy.com
We think so too, Frank!
@TenSecondSongs It's simply genius I mean Bohemian Rhapsody is about different tones sounds etc and your entire sty… https://t.co/yz33ReaRDL

— eyal kober (@eyal kober)1540573818.0
@TenSecondSongs Genius work man!

— Drank Despresso (@Drank Despresso)1540571923.0
Something tells us we will be hearing a lot more from Vincent in the future.
H/T: Rocker Magazine, YouTube