Ohio lifted their pandemic health orders, which would no longer require the state's residents to don face coverings or respect social distancing as of 12:01 a.m. Wednesday morning.
To celebrate the loosening of the state's restrictions, Ohio Republican Attorney General David Yost thought filming himself setting a mask on fire would make a dramatic statement on social media.
It backfired.
In the fifteen-second video captioned "In honor of the expiring health orders," Yost doused his mask with what appeared to be lighter fluid and tossed a lit match onto it.

His song choice was Jimi Hendrix's "Fire."
The GOP official explained in a separate tweet for the "youngsters out there" it was "a bit of a spoof on Jim Hendrix setting his Stratocaster on fire at the 1967 Monterey Pop Festival."
People were not amused by the Attorney General's stunt.


@Elialuca/Twitter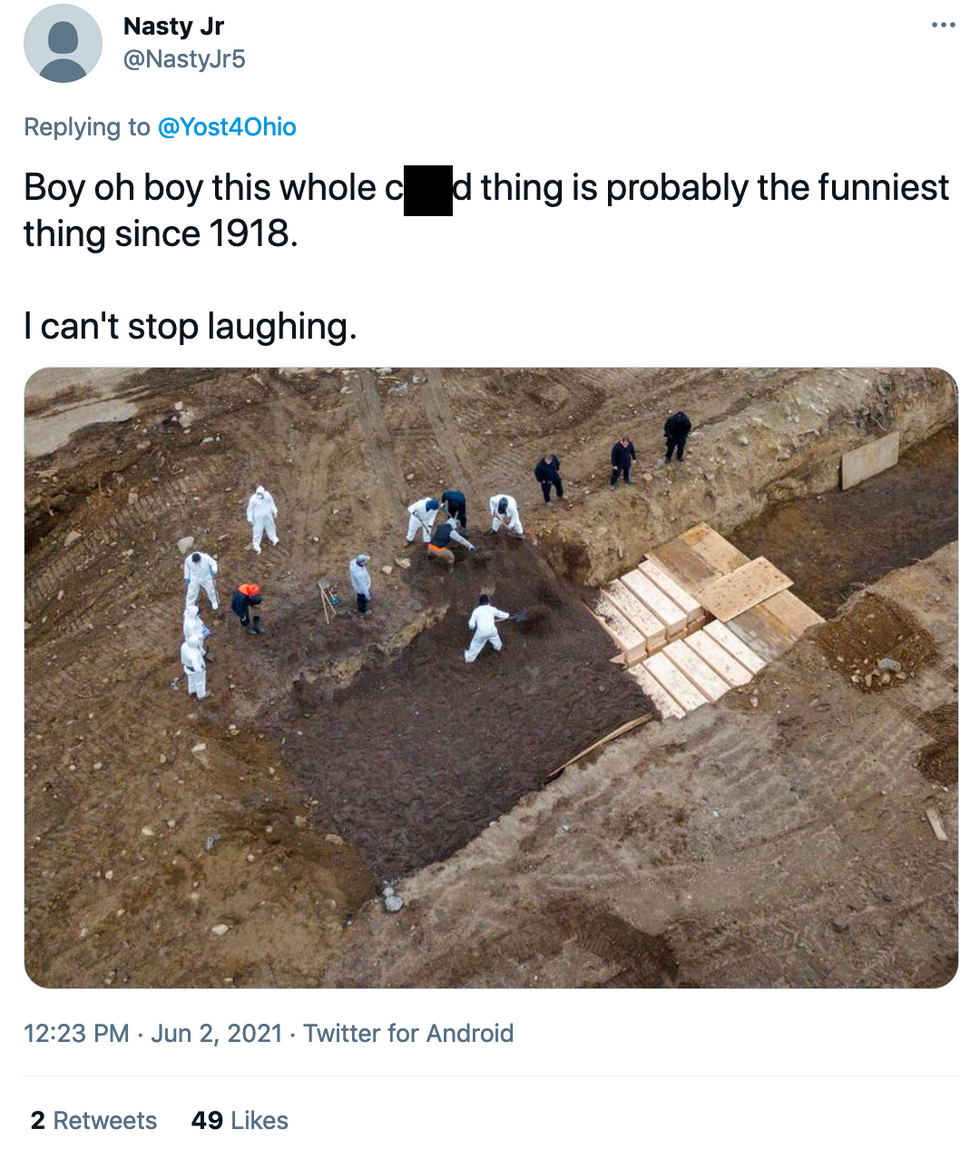 @NastyJr5/Twitter

@bkosh84/Twitter
Many were quick to point out Yost himself had contracted the viral pathogen and reminded him of Ohio's death toll.

@tokenliberal/Twitter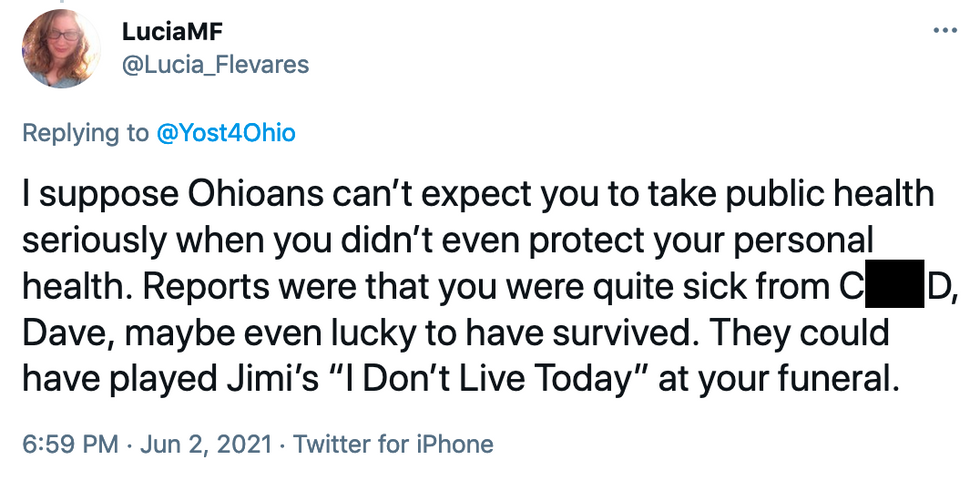 @Lucia_Flevares/Twitter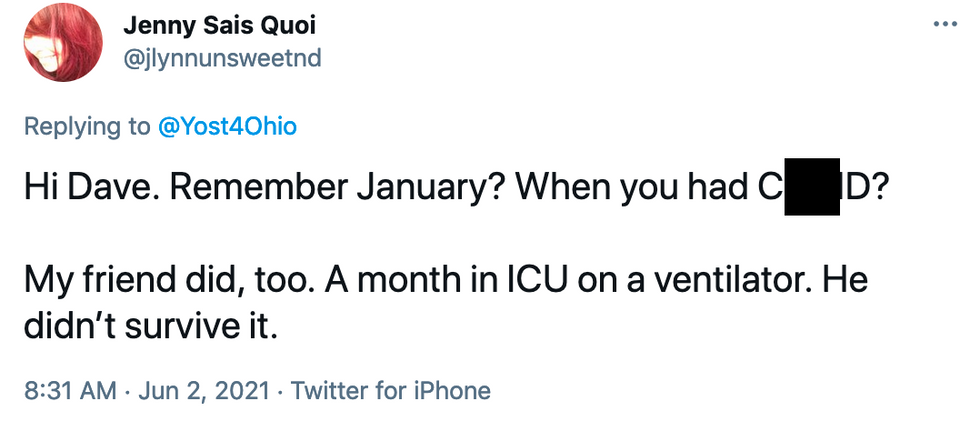 @jlynnunsweetnd/Twitter
According to the state's Department of Health, there have been over 1.1 million confirmed cases of infection in Ohio with 59,338 hospitalizations and 19,923 deaths.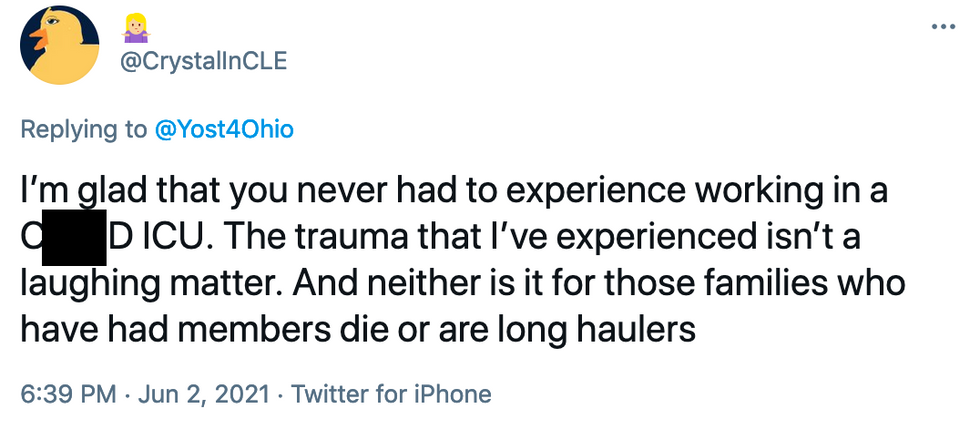 @CrystallnCLE/Twitter
In response to the online backlash, Yost tweeted:

"A little-known side effect of [the virus] is a temporary loss of the sense of humor."
Ohio Governor Mike DeWine announced those who have been vaccinated do not need to wear masks with those who have not been vaccinated. He added safety guidelines will remain in places of high risk of contracting the virus, such as long-term care facilities and nursing homes.
His announcement followed a day after the Centers for Disease Control and Prevention (CDC) eased mask-wearing guidelines for fully vaccinated people.

However, mask mandates remain in effect in some Ohio counties and cities.