As President Donald Trump's senior counselor, Kellyanne Conway gained infamy as one of his most vocal—and delusional—supporters.
Her rambling defenses of her boss gave birth to the terms "alternative facts," "the Bowling Green Massacre," and "collusion delusion."
---
As if the lengths Conway goes to distort the truth aren't bizarre enough, speculation on the relationship between her and her Republican lawyer husband George Conway takes the cake. George, though a Republican, is vocally anti-Trump—even starting a PAC with fellow Never Trump Republicans called The Lincoln Project, which recently released a brutal Trump attack ad called Mourning in America.
Trump raged about the group behind the ad on Twitter, saying:
"I don't know what Kellyanne did to her deranged loser of a husband, Moonface, but it must've been really bad."
George Conway is of Filipino descent.
Trump allegedly used the racial slurs "Flip" and "goo-goo" to refer to Conway before. Moonface is also a common racial slur used about people of Asian descent.
Trump's Twitter screed led to the Lincoln Project's biggest fundraising day yet. It also prompted George Conway to write a blistering op-ed responding to Trump's remarks in The Washington Post.
Conway said in the op-ed:
"Trump's narcissism deadens any ability he might otherwise have had to carry out the duties of a president in the manner the Constitution requires. He's so self-obsessed, he can only act for himself, not for the nation, and it's why he reacts with such rage. He fears the truth."
In an interview with Fox News's Harris Faulkner, Kellyanne was inevitably asked about the feud between her boss and a group co-founded by her husband. Things quickly got awkward.
Watch below.
Kellyanne Conway attacks her husband's anti-Trump groupwww.youtube.com
Kellyanne said the President didn't simply ignore the ad because he wanted to expose the group's members.

"He also wanted to expose a number of people in that group who act like they are so dignified and holier-than-thou than everyone when nobody ever says what their track record is. They made tons of money in the campaigns."
It was only the latest chapter in the puzzling relationship between the Conway's.
What is going on there? Is it an act? Do they fight? Is it some bizarre roleplay thing?
People remain dumbfounded.

@video_dave/Twitter
Trump's tweets—especially when using the slur "Moonface"—only made things worse.
What a mess.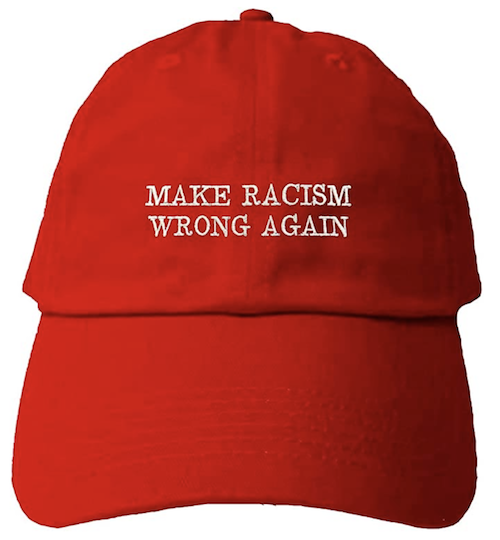 Amazon