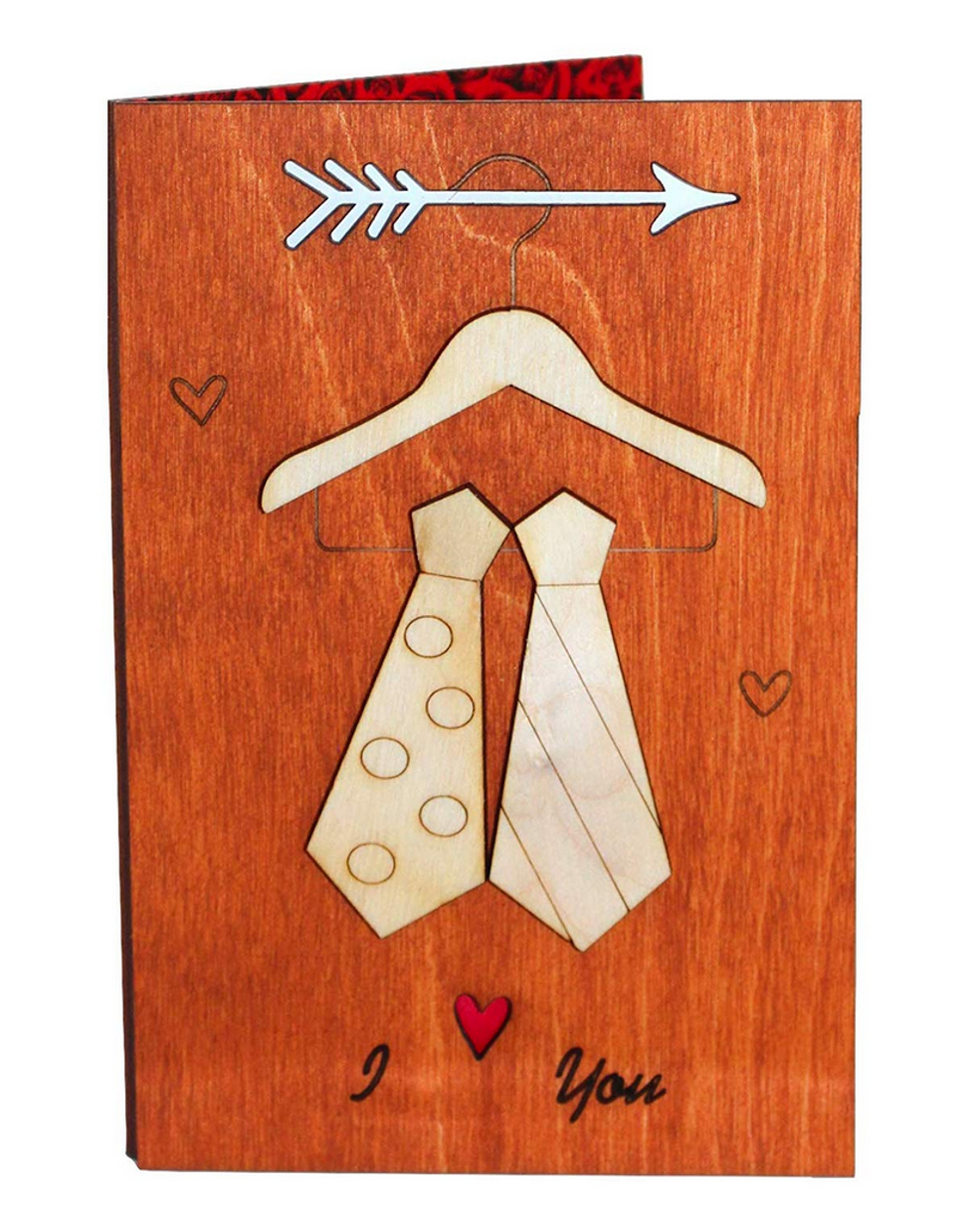 Start out with a card. This one's made of real wood and is practically a work of art all on its own.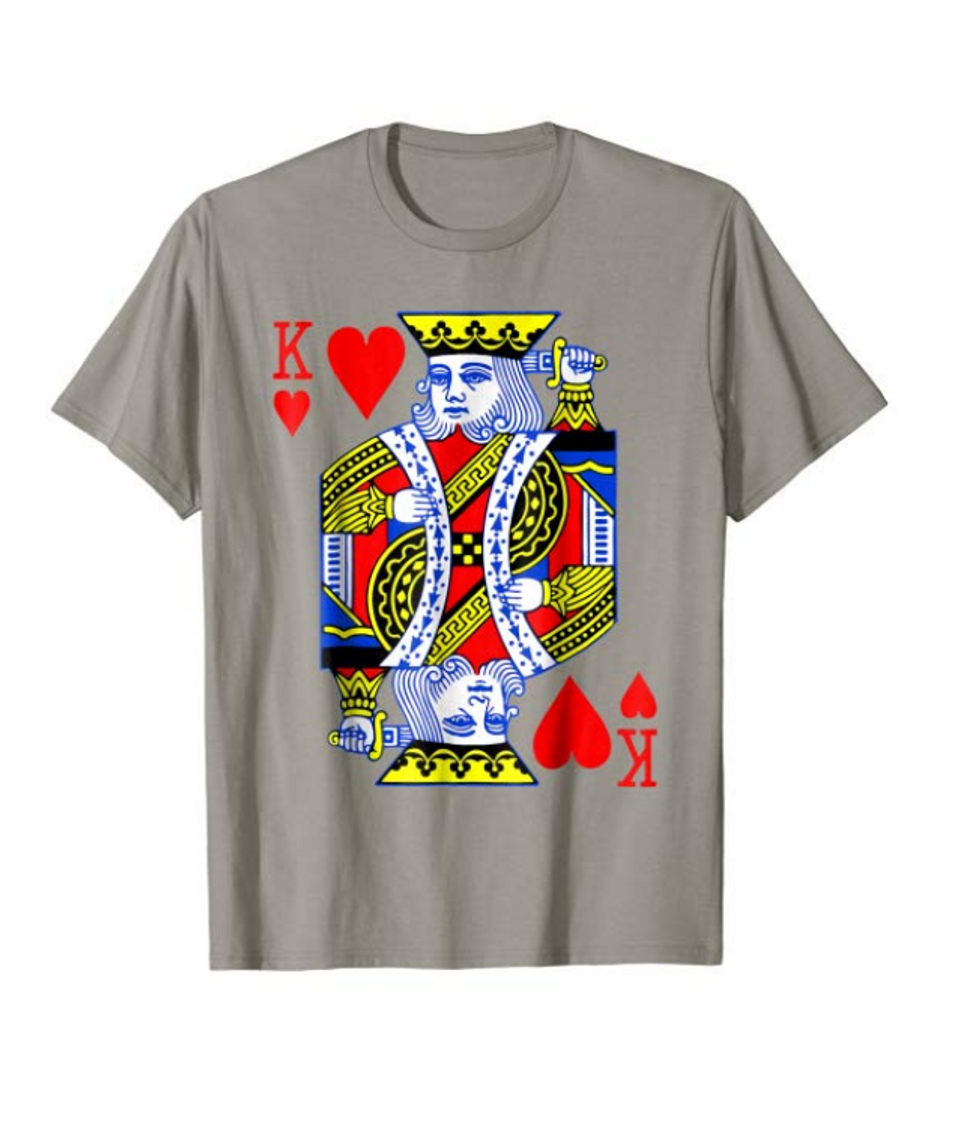 A King of Hearts tee walks the line between corny and casual. Best part: you can wear it all year!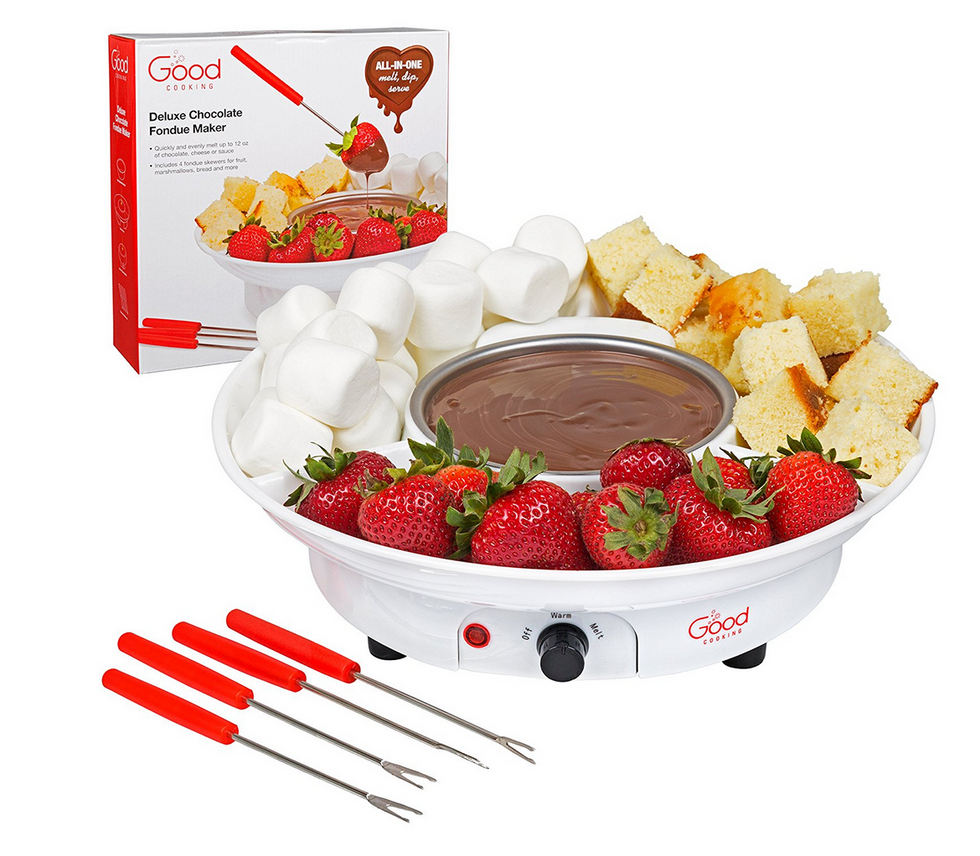 Chocolate fondue. Enough said.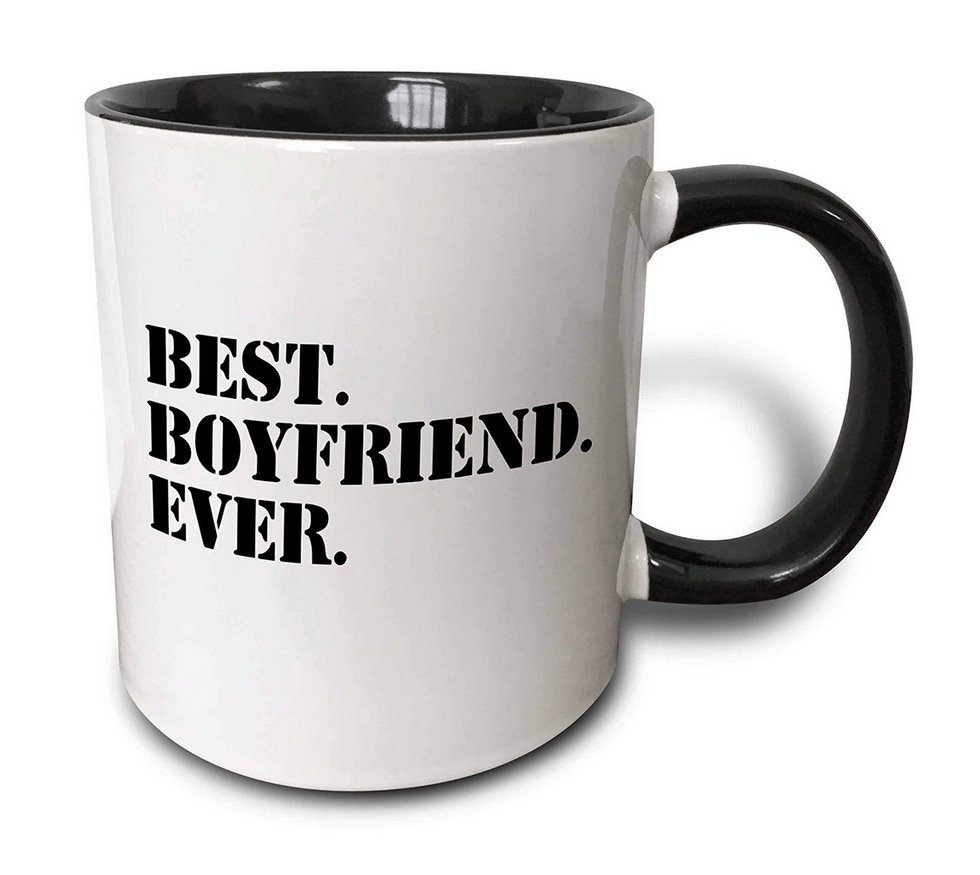 Sometimes the most simple way to say something is the most romantic. This Best Boyfriend mug provides caffeine and accolades.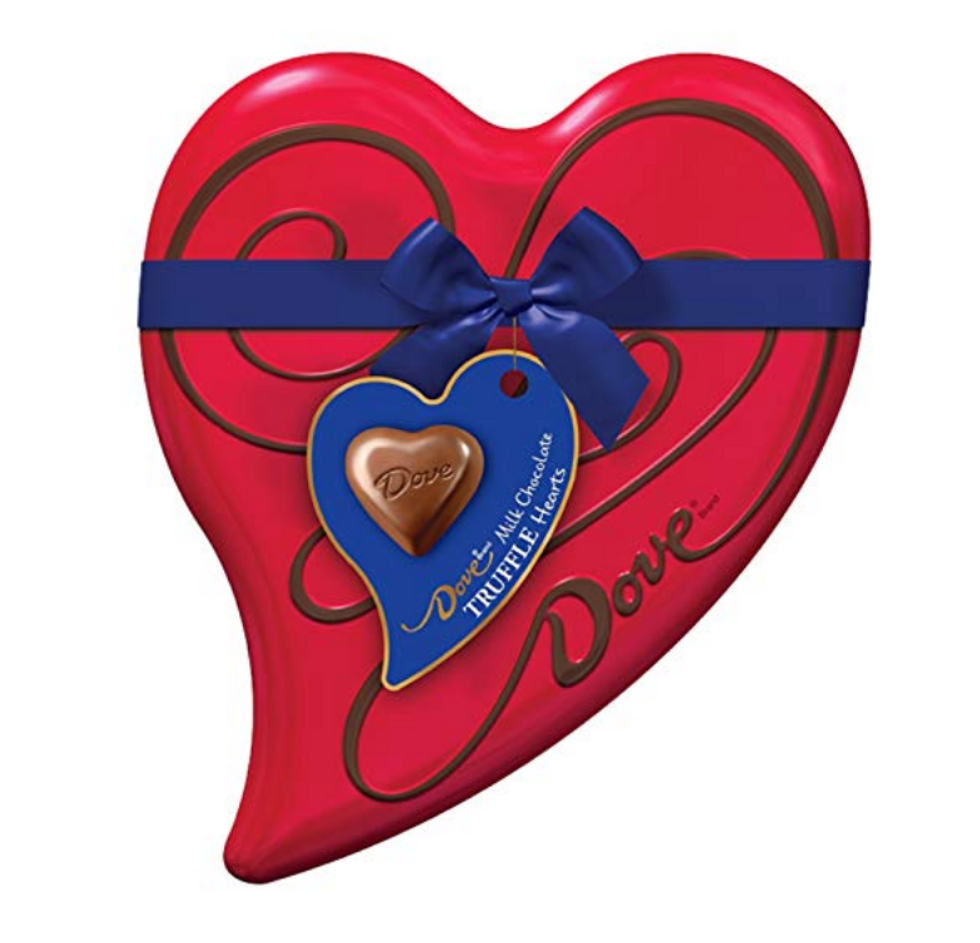 Go old school with a heart-shaped box of chocolates.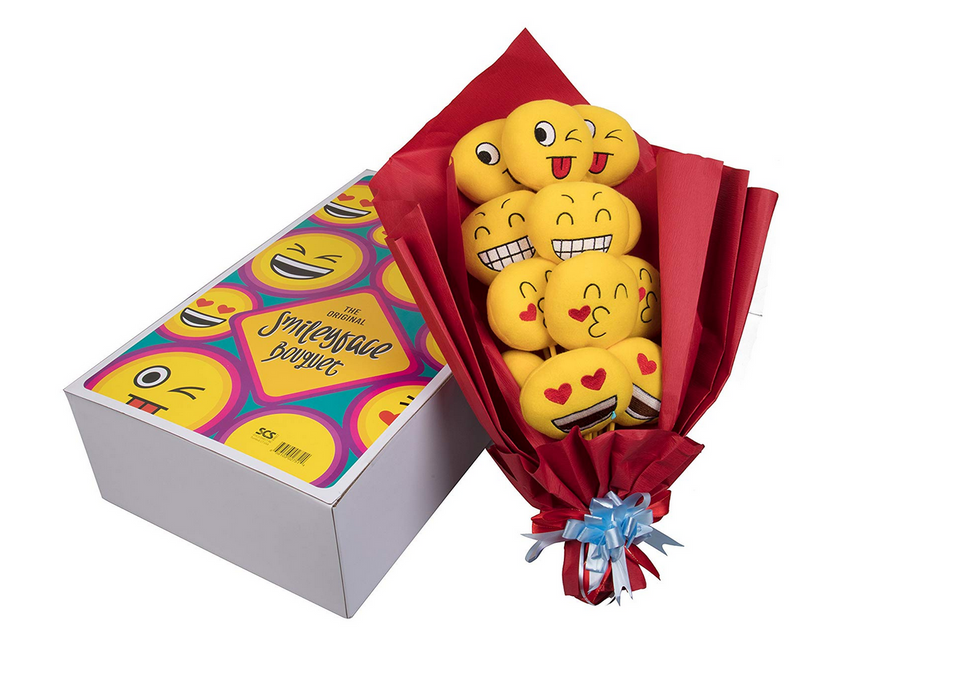 Looking for something silly that takes the pressure off saying I Love You? This emoji bouquet fits the bill.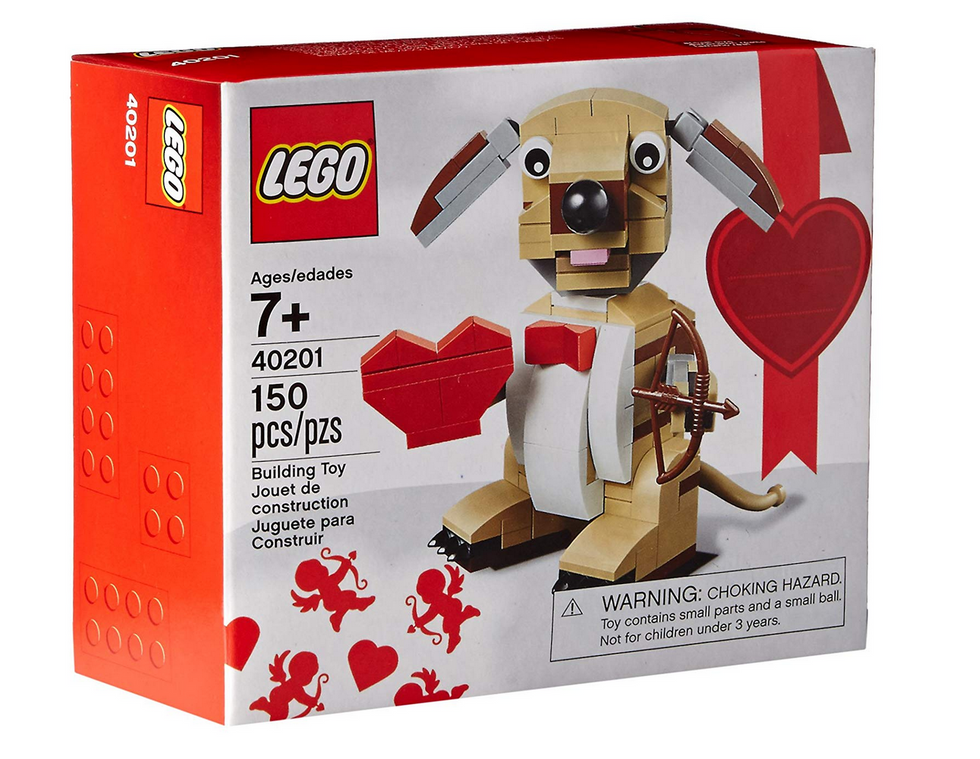 Nothing says "romance" like building together with Lego.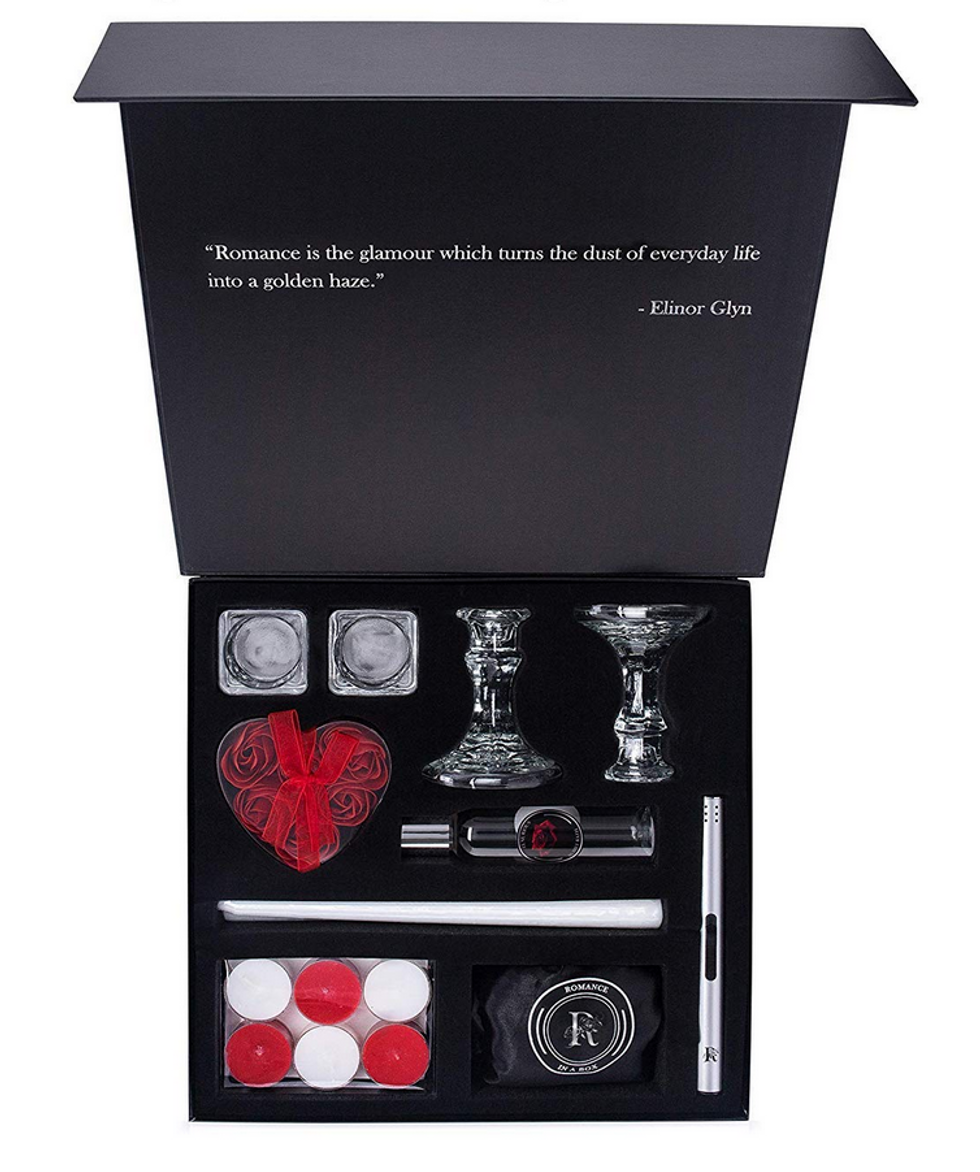 Go all-out with this romance kit. The box includes candlesticks with tapered romantic candles, red silk rose petals, lavender bubble bath, tea light candles, and rose soaps.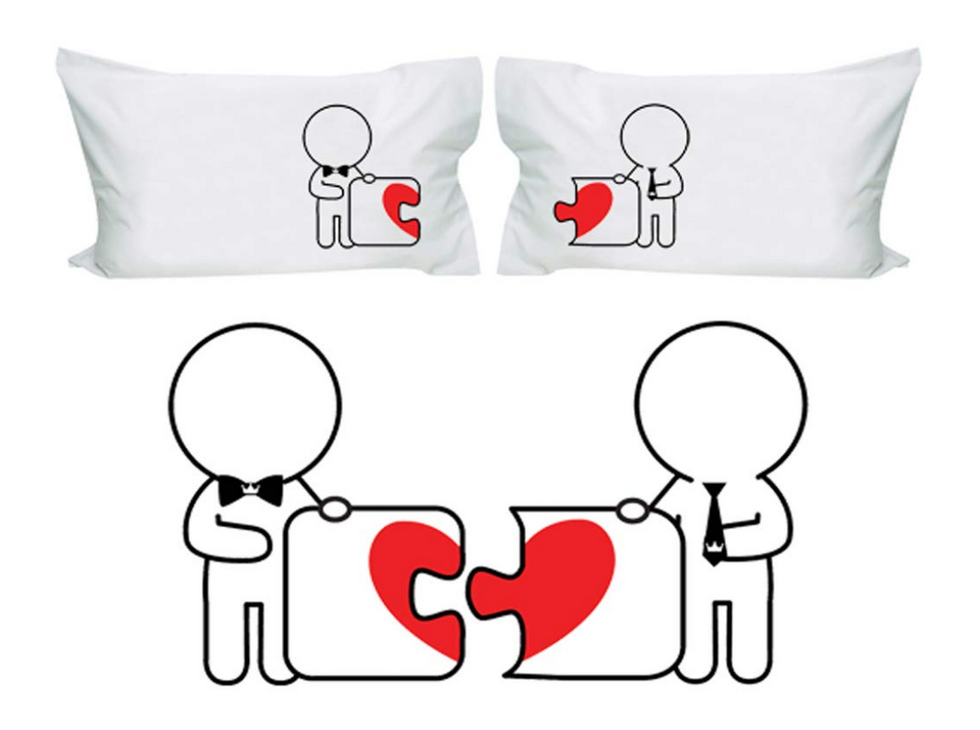 Whether or not you sleep in the same bed every night, you can snuggle up to a reminder of your other half.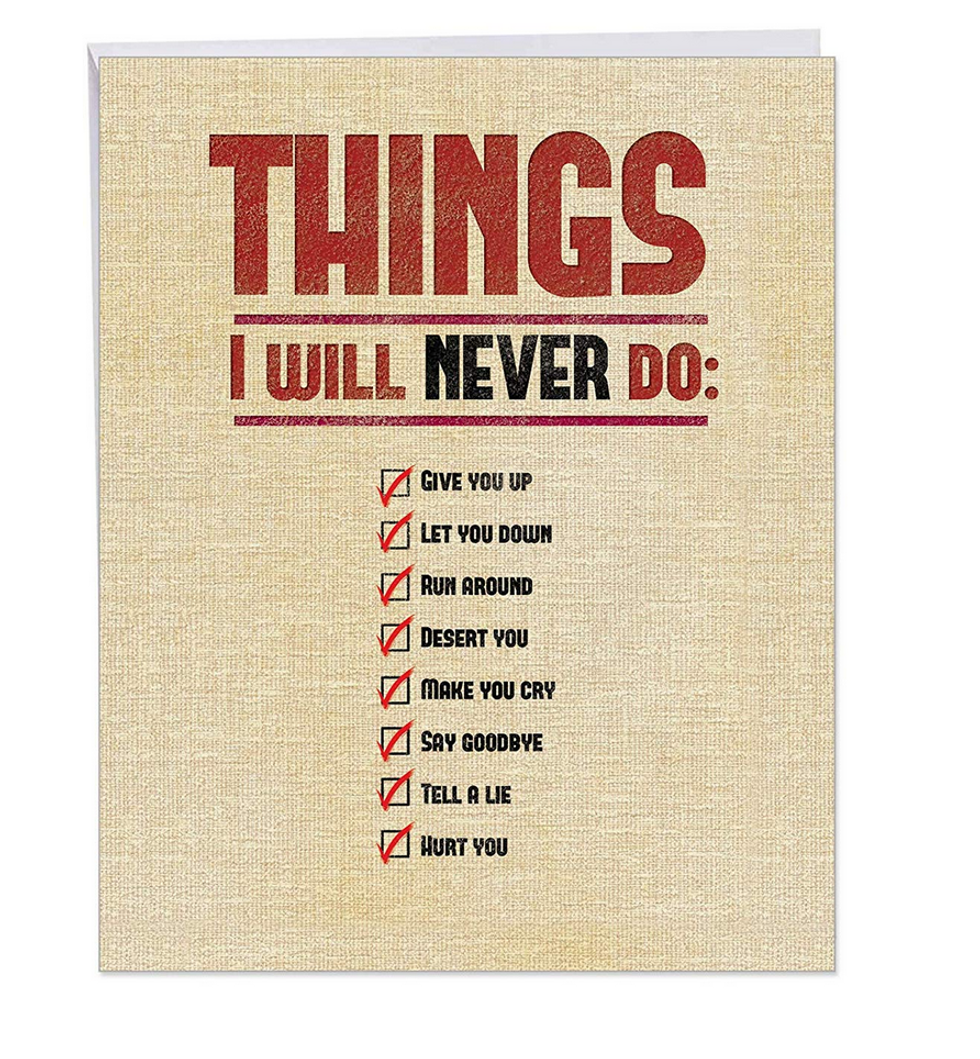 Because nothing says "I love you" quite like a Rickroll.