The Gap has made a name for itself creating mass appeal affordable casual wear that at worst is rather generic and unoffensive.
That strategy took a surprising turn recently when they debuted a short sleeved shirt with a disturbingly familiar pattern.

---
Yes, the Gap was selling a shirt that looked suspiciously like the prisoner uniforms worn at Auschwitz.
I mean...
The white shirt with vertical gray stripes was even dubbed a "camp" style shirt.

Nooooope.
Shortly after this was pointed out online, many Gap websites changed the name from "camp shirt" to "striped shirt" but it's still not a great look.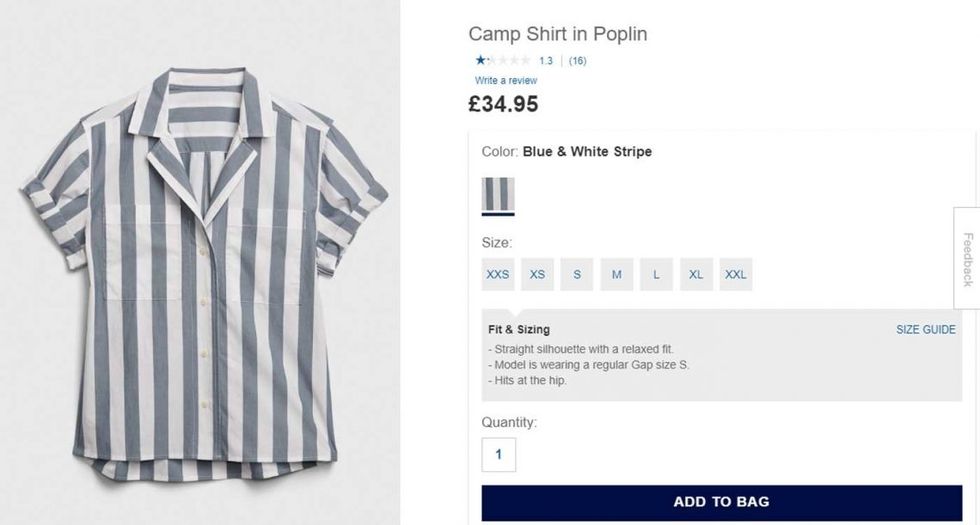 Gap.com
And here's an image of a shirt from the uniforms prisoners had to wear in Auschwitz for comparison.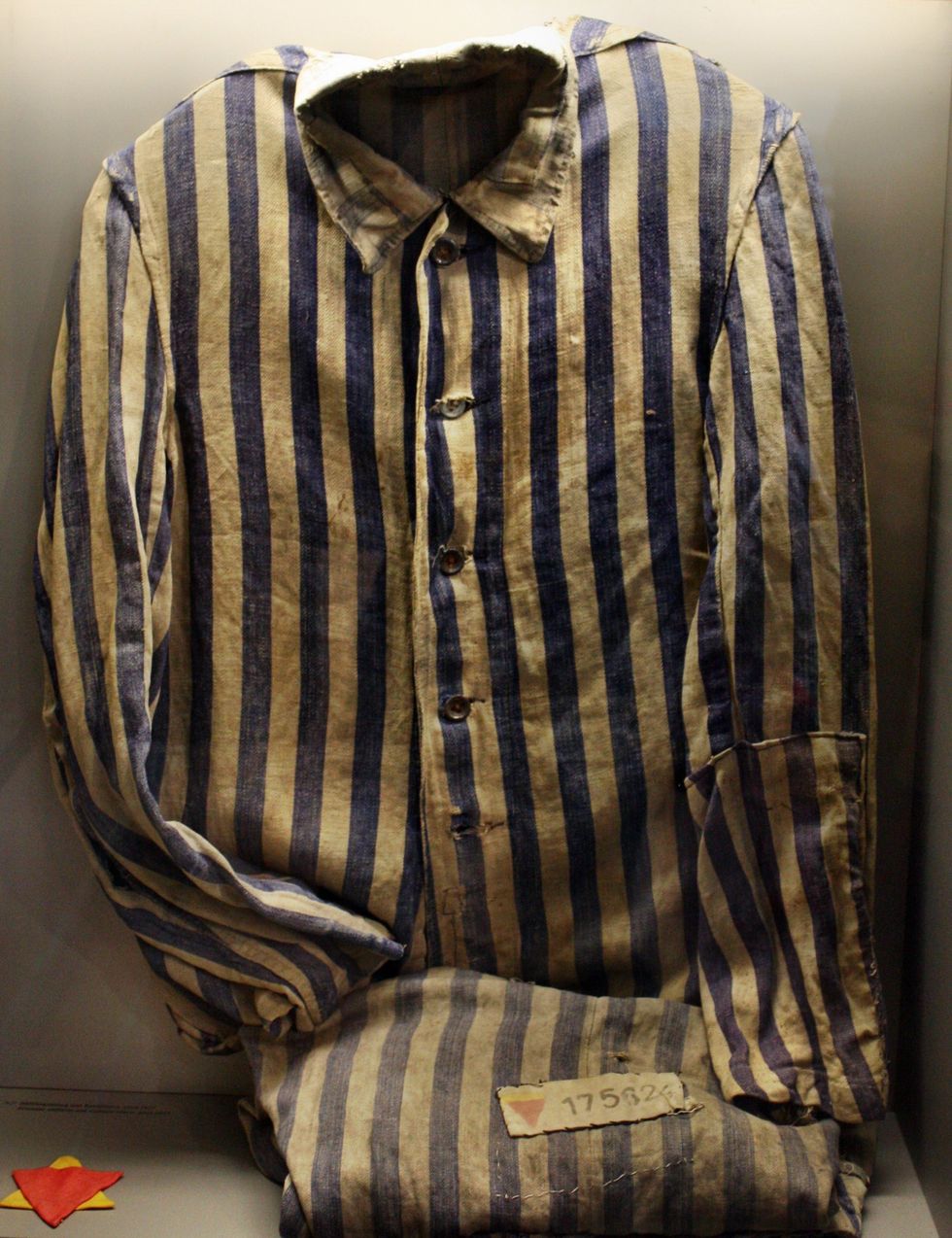 Sarah Ewart / Wikimedia Commons / CC-BY-SA-3.0
It was not difficult to see the resemblance.
A lot of companies are getting in hot water for some very offensive clothing. Last month, a Lululemon executive was let go for promoting a racist shirt by an artist.
So it's easy to see why Gap would want to handle this situation delicately.
Annie Lee, Gap spokesperson, responded to an email from the Jewish Telegraphic Agency who questioned the shirt.
"Gap Inc. is deeply committed to ensuring our customers are treated with respect and dignity. We are investigating this matter urgently and will get back to you."
Despite all this, people online still debated whether or not people should be offended by the shirt.
The shirt has since been removed from sale.

"We are deeply sorry for this oversight. It was never our intention to design a shirt that could be interpreted or associated in this way, and thus inconsistent with the beliefs and values of our company."
"We immediately responded and are having the item removed from our site."
Here's hoping other companies learn from this gaffe.