A Florida ER doctor has been fired for charging parents $50 and writing them bogus face mask "opt out" letters for their children.
Brian Warden, a Tallahassee doctor specializing in emergency medicine, was fired from his position at Capital Regional Medical Center after making Facebook posts to peddle illegitimate services to anti-maskers.
Anti-maskers are people who are against the practice of wearing face masks to combat the spread of the COVID-19 Coronavirus.
These people often believe that masks don't work and argue that being asked to wear masks is a threat to their civil liberties, two arguments that have been widely debunked and contested in the medical community.
With the delta variant of the Coronavirus spreading rapidly and significantly impacting teenagers and children, many school districts are considering re-instituting mandatory masking for students.
However, Florida is a hotbed for controversy over school mask mandates. This has only been inflamed by conservative Florida governor Ron DeSantis fighting against schools enforcing masking.
DeSantis has even gone so far as threatening to pull funding from schools who try to enforce masking procedures. Many school districts are fighting DeSantis on his anti-mask rhetoric, trying to find ways to keep students safe by enforce masking in schools even in light of DeSantis' threats.
Warden, however, tried to use his medical degree to combat Leon County schools' efforts. He made Facebook posts advertising that he was offering medical exemption interviews for children going back to school.
He advertised this service, which included charging parents a fee of $50 to provide a signed "opt-out" letter for parents on his medical letterhead so that their child would be exempt from having to wear a mask at school.
He was doing this under Dove Field Health, LLC, his own, self-created business which was incorporated on July 26, 2021 and is not affiliated with any hospital or medical group.
One post was made to a group called "Parents Against Masks," where he called for Leon County parents to contact him for these letters.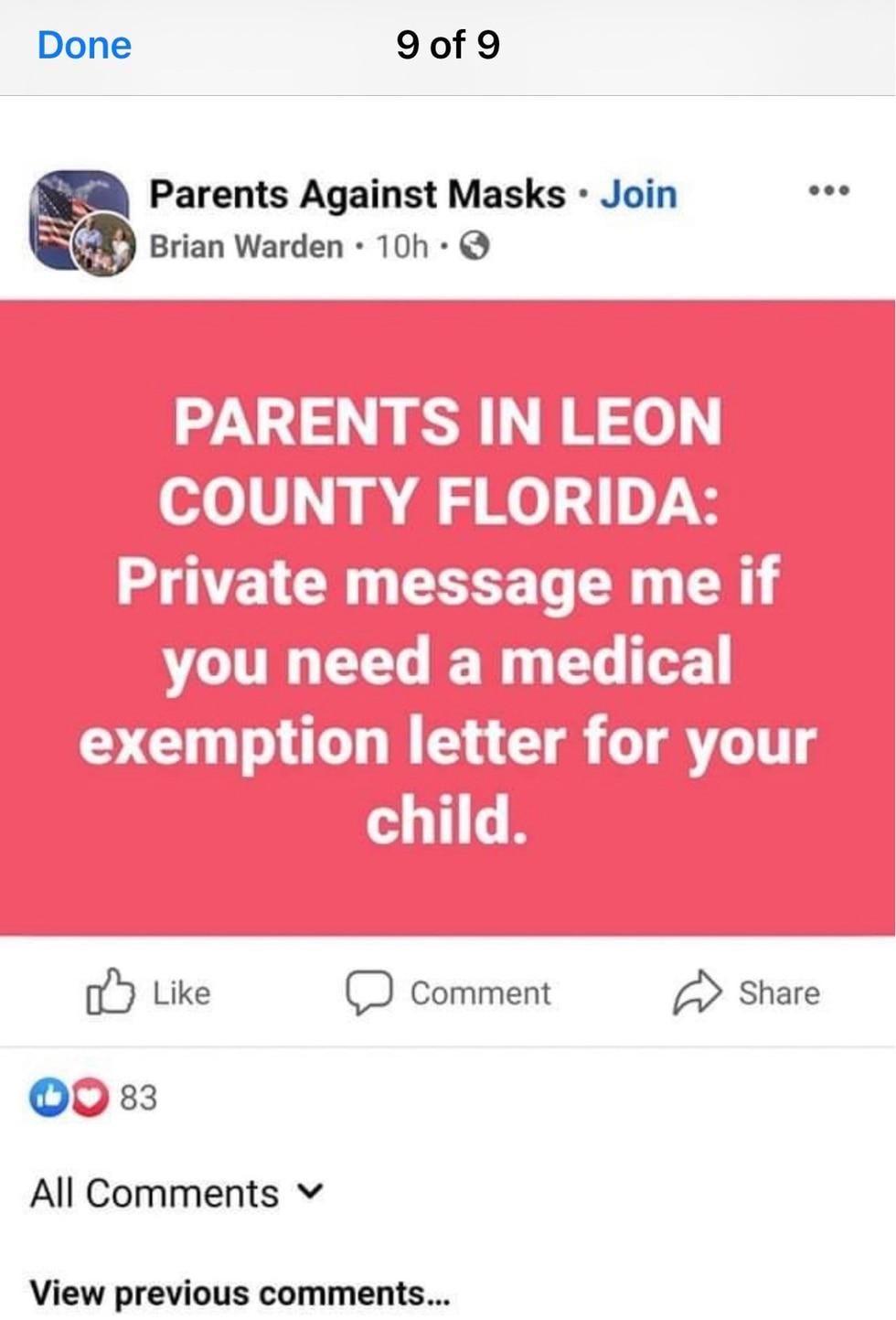 gray-wctv-prod.cdn.arcpublishing.com
He even followed this up with a post telling parents that Facebook was "thinking he was getting scammed" and not allowing him to receive messages, so he would instead reach out to them.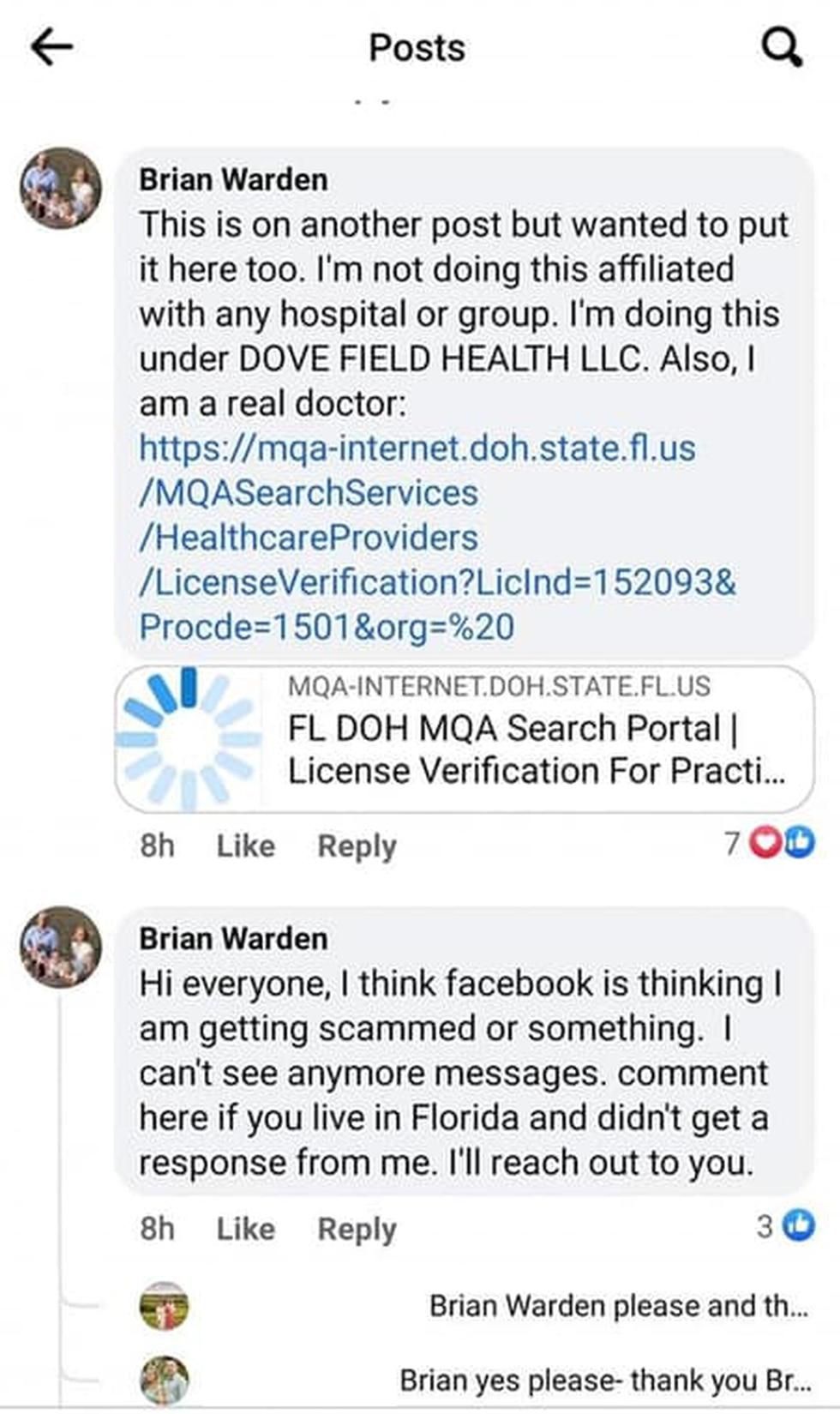 gray-wctv-prod.cdn.arcpublishing.com
Warden's posts were shared around social media and calls were made for Warden's termination and that he be reported to the Florida Board of Medicine.
Warden has since been terminated from his position at Capital Regional Medical Center.
Capital Regional Medical Center spokesperson Rachel Stiles sent an email Tuesday night, addressing Warden's firing.
It said:
"We act with absolute integrity in all that we do, and it is our expectation that providers behave in a way that is consistent with those values."
"Immediately upon learning of this physician's actions, we began the process of removing him from providing services to our hospital patients."
Media sources have attempted to reach out to Warden for comment but he has not agreed, stating that he must first meet with his supervisor and human resource personnel before issuing a statement.