While the 94th Annual Academy Awards will likely go down as one of the most shocking ceremonies of all time, there was still some joy to be had from attendees.
Oscar nominee Elliot Page reunited with his Juno co-stars J.K Simmons and Jennifer Garner to present an award.
Page later shared a photo of himself in his Gucci tuxedo on Instagram and expressed what a wonderful night he had.
Page's Instagram followers, as well as his Freeheld co-star Juliane Moore, applauded his sleek and elegant ensemble.

eliotpage/Instagram

eliotpage/Instagram

eliotpage/Instagram

eliotpage/Instagram

eliotpage/Instagram
Making the occasion extra special was the fact this wasThe Umbrella Academy star's first appearance at the Oscars since coming out as transgender in 2020.
Page subsequently shared his joy at wearing a tuxedo to the Oscars, as well engaged in a touching and open discussion of his journey in an Instagram Live discussion with noted trans-rights activist Raquel Willis and Chase Strangio of the American Civil Liberties Union.
The Instagram Live event was held to commemorate the Trans Week of Visibility and Action.
Page expressed how his decision to come out was the best decision he'd ever made in his life, noting how he was in a much luckier situation than most trans youth struggling to find their true selves.
"I feel the best I've ever felt like, like, I feel the way that I really never thought was possible."
"I know the challenges I've gone through and I know how difficult it has been for me."
"The enormous amount of privilege, the enormous amount of resources I've had absolutely, unequivocally saved my life — from therapy to my surgery, and so many things between"
"Just the degree now that I can feel present, simply that I can feel present in a space without this incessant underlying anxiety or some sort of feeling like I need to flee."
Page went on to say seeing himself in his tuxedo at the Oscars felt like he was seeing who he really is for the first time.
"And then, in the more specific ways, it's wearing a suit last night [at the Academy Awards]"
"All those things are really special, wonderful, joyful moments where you're looking at a photograph and it's really cool to see yourself for the first time — or the person you already saw but here they are, like, they're f*cking emerging."
Page also took a moment to address Florida's Republican-sponsored controversial "Don't Say Gay" law and the legislation in Texas which dubbed gender-affirming medical care "child abuse".
Page said the misinformation spread as a result of these bills has even caused a rift in some of his personal friendships.
"We're tired of having to say, 'Oh no, I actually do exist."
"It's an emotional space for people to be in."
"Misinformation really affects people."
Page's honest and open conversation resonated with people on Instagram.

@trans_week/Instagram.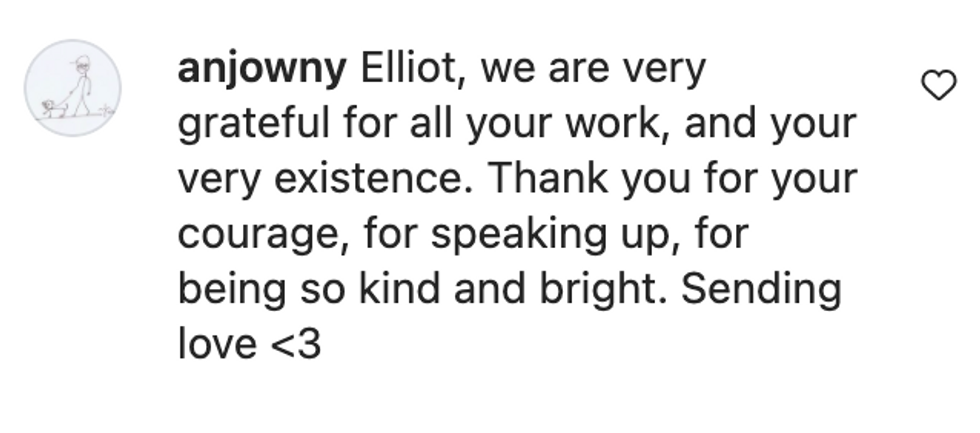 @trans_week/Instagram.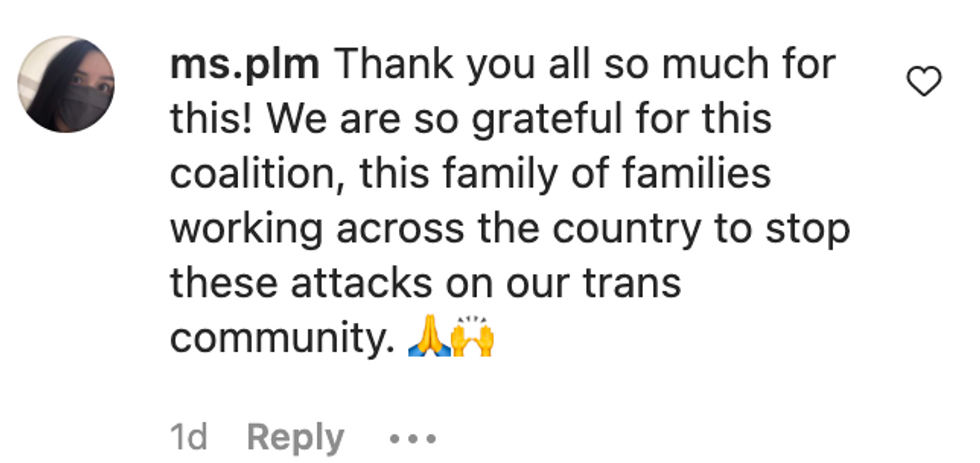 @trans_week/Instagram.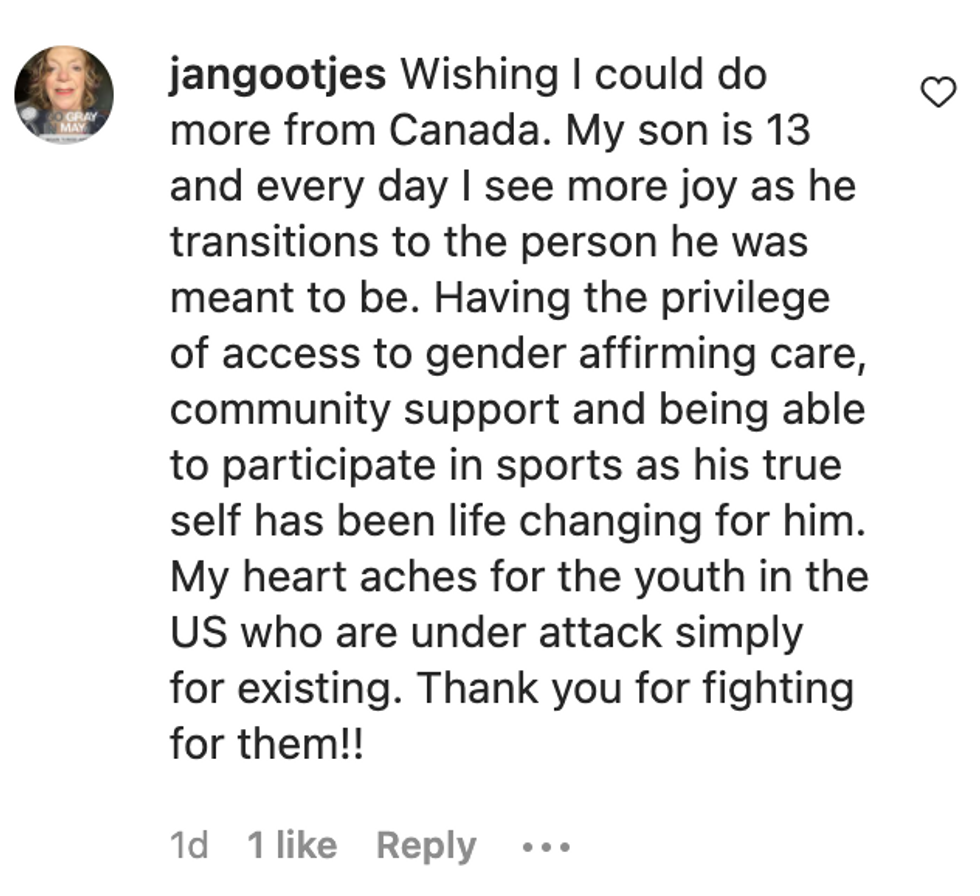 @trans_week/Instagram.
Ever since his coming out in 2020, Page has used his fame to fight transphobia and raise awareness for trans causes.
As he told Oprah Winfrey in an interview, Page felt his celebrity made it necessary for him to shed light on the struggles of the trans community which the broader public might not be aware of.
"With this platform I have, the privilege I have, and knowing the pain and the difficulties and the struggles I faced in my life, let alone what so many other people are facing, it absolutely felt just crucial and important for me to share that."