Dinesh D'Souza is a 58 year-old conspiracy theorist from a wealthy family in India who:
dated Laura Ingraham at Dartmouth College where he was a foreign exchange student
committed a felony related to illegal campaign contributions in 2012
received a full pardon from President Donald Trump
wrote several books and produced several movies roundly criticized for their inaccuracies, promotion of conspiracy theories and incendiary rhetoric
Greta Thunberg is a 16 year-old Swedish student whose concern for the environment and the effects of climate change on the future of young people lead her to start the Fridays for Future (#FridaysForFuture) school strike with the time away from the classroom to be used for environmental activism.
So, guess which one is comparing the other to Nazis.
---
It is of course the nearly 60 year-old D'Souza targeting the 16 year-old with some of his usual hatred.
What sort of hate does D'Souza wield?
At Dartmouth College, D'Souza and Ingraham sent a tape recorder into an LGBTQ campus support group then outed the students to everyone on campus in their alumni funded independent conservative newspaper—The Dartmouth Review—and then sent the tapes to the student's families to out them at home too.
Given that sort of track record, it's no surprise D'Souza targeted a 16 year-old girl, despite calling himself a devout Christian.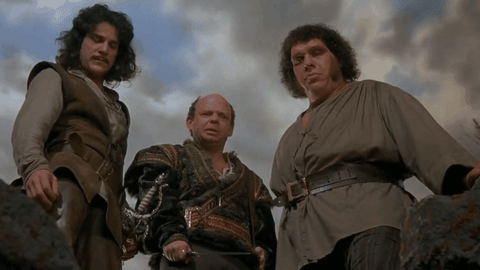 Giphy
On Twitter Sunday, D'Souza displayed a photo of Thunberg spliced next to a picture of a woman appearing to be from a Nazi propaganda poster.
The conservative Trump fan stated:
"Children—notably Nordic white girls with braids and red cheeks—were often used in Nazi propaganda. An old Goebbels technique!"
"Looks like today's progressive Left is still learning its game from an earlier Left in the 1930s."
Children—notably Nordic white girls with braids and red cheeks—were often used in Nazi propaganda. An old Goebbels… https://t.co/eh7epM2MZb

— Dinesh D'Souza (@Dinesh D'Souza)1569179093.0
As usual, D'Souza managed to get several things wrong. Thunberg is from Sweden, not Norway—a country whose people President Trump famously keeps referring to as the sort of immigrants he'd welcome to the USA.

Also, Nazis were fascists and conservative White Christian nationalists—sort of the opposite of liberals and democratic socialists. Nazis really didn't have a well documented stance on environmental issues.
Adherents to D'Souza's brand of rhetoric, similar to the people devoted to characters like Alex Jones, Jacob Wohl and Rev. Jim Jones, ...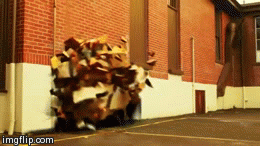 Kool-Aid Giphy
...defended and supported men in their 50s targeting 16 year-old girls online.
But most found D'Souza's Twitter attack unacceptable and devoid of merit.
@StephenJaniszak @DineshDSouza Why are out & proud Nazis literally marching down the streets chanting "Hail, Trump"? https://t.co/QIoU29QLFX

— Carla (@Carla)1569298283.0
@DineshDSouza Mr. D'Seizure apparently has no limits on how far he'll stray into nonsense territory to gin up a sme… https://t.co/zFDfNujlAL

— Monty Boa (@Monty Boa)1569203817.0
@DineshDSouza Grifter says what.

— Sleeping Giants (@Sleeping Giants)1569201409.0
@DineshDSouza Yeah damn nazis.... remember how much they were trying to reduce their carbon footprint and being respectful of our planet

— Justin A Fields (@Justin A Fields)1569285764.0
@DineshDSouza Love this game. You wear a shirt and have black hair. So did Hitler! You are Hitler!

— Matt Haig (@Matt Haig)1569218439.0
@DineshDSouza Says it all: https://t.co/B9YpOLEAnV

— (((DeanObeidallah))) (@(((DeanObeidallah))))1569208899.0
Others pointed out the group seemingly using women with a certain "Nordic" look to spread propaganda...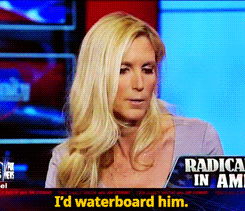 Ann Coulter Giphy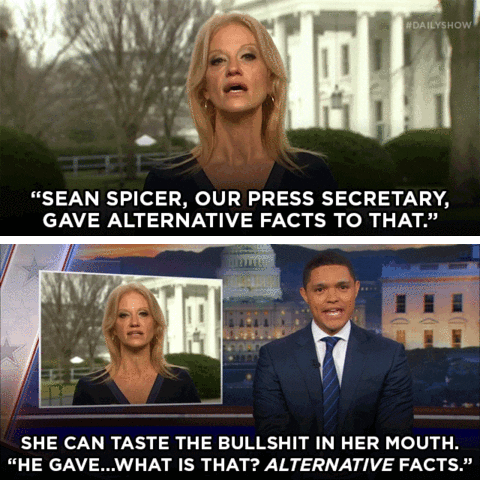 Kellyanne Conway Giphy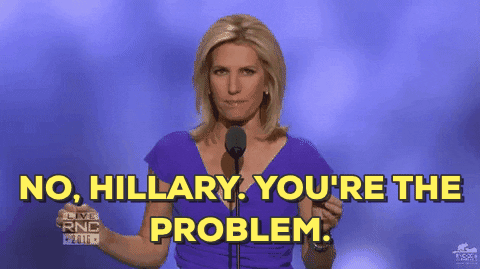 Laura Ingraham Giphy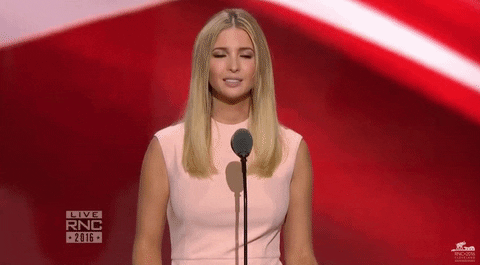 Ivanka Trump Giphy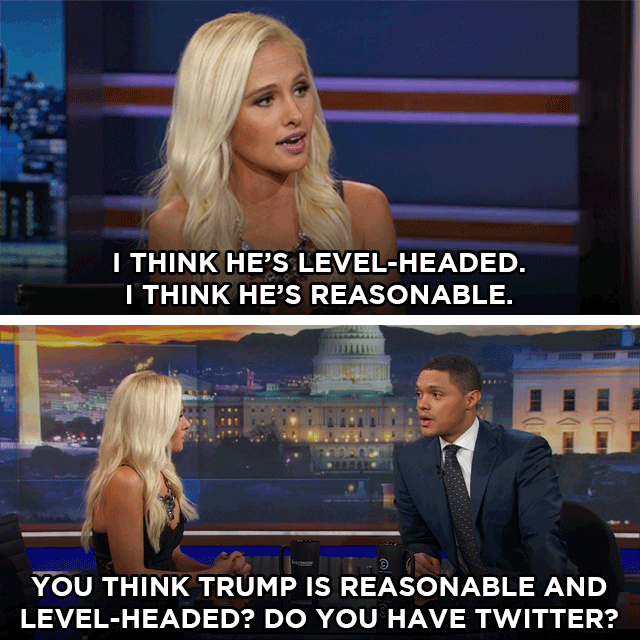 Tomi Lahren Giphy
@LittleMissLizz @DineshDSouza And that one is an ACTUAL nazi.

— Stanley Roper (@Stanley Roper)1569241493.0
...weren't "the Left" or kids advocating for the planet and their futures.
The young climate activists are actually a pretty diverse group including some very not "Nordic" looking teens.
1/ It's the "moral responsibility" of the U.S. to lead the world in climate action, says Swedish activist Greta Thu… https://t.co/l6wgA7ECE4

— Morning Edition (@Morning Edition)1568660067.0
Autumn Peltier is Anishinaabe-kwe of the Wikwemikong First Nation. She is a fierce water protector and has been cal… https://t.co/GtKtc6YvYP

— MollyDurand (@MollyDurand)1560641429.0
Yesterday was historic. I saw thousands coming out to fight for our livelihood. I remember from a young age visuali… https://t.co/9iAxK3tFUZ

— isra hirsi (@isra hirsi)1569077727.0
The majority of people had no time for D'Souza's latest spin.

@DineshDSouza Take down this tweet. You are insane. She is a 16 year old child, with Asberger's syndrome, she's not… https://t.co/D4TV3Im7UM

— Caroline 🇸🇪💜🇺🇸 🌊 #FBR #RESIST (@Caroline 🇸🇪💜🇺🇸 🌊 #FBR #RESIST)1569233079.0
@DineshDSouza It's quite the opposite hon. Your party is the Nazi party. And small town American republicans don't… https://t.co/UsQyDaBScJ

— Vote Dem for the Planet (@Vote Dem for the Planet)1569200321.0
@DineshDSouza She's been nominated for a Nobel prize. I think the world sees her for what she is, an extraordinary… https://t.co/a8sDcV26y1

— JD (@JD)1569215198.0
@DineshDSouza I must warn you and your two friends once again about the dangers of eating lead paint. Please stop. https://t.co/3DT1LjGPWU

— Richard Ferrans (@Richard Ferrans)1569288417.0
Sorry Dinesh, (almost) no one's buying what you're selling.
The children's picture book Our House Is on Fire: Greta Thunberg's Call to Save the Planet is available here.
*****
Listen to the first season of George Takei's podcast, 'Oh Myyy Pod!' where we explore the racially charged videos that have taken the internet by storm.
Be sure to subscribe here and never miss an episode.