Actress and talk-show host Drew Barrymore struck a relatable chord with single mothers everywhere this week when she spoke out about what it's like to date as a single mom during an appearance on CBS Mornings.
In a clip from an upcoming episode of her talk-show, The Drew Barrymore Show, Barrymore shared a vulnerable conversation with Queer Eye co-host Bobby Berk about just how scary it is to look for a love later in life and confessed she never wants to get married again.
See her appearance on CBS Mornings below.
Dating is difficult at any age.
But when there's children in the mix—not to mention the difficulties that come with a marriage that didn't work out—it becomes even more fraught and anxiety-inducing.
And Barrymore showed even for a celebrity like her, the issue is no less difficult or frightening—so much so, Barrymore couldn't help but tear up when she began delving into the topic with Berk.
Through tears, Barrymore told him:
"I don't know how to date with kids. I'm not there yet. I have two young girls and I'm like, I don't want to bring people home."
"I think that it would take me a very long time to meet someone and get to know them before I could ever even introduce them to my daughters."
But Barrymore hasn't given up hope on love yet.
Though the pandemic has put a damper on things, she has gone on a few dates since her split from her husband, Will Kopelman, who has since remarried a woman Barrymore calls "wonderful" and an "extraordinary stepmom."
But don't expect wedding bells for Barrymore any time soon—or ever.
She told Gayle King her next chapter in love will emphatically not include marriage.
"Oh, God, never! Ugh! Never, nope, nope, there's no reason to be. I would maybe live with someone again, maybe, but I've had kids, and there's no way. I will never, ever, ever, ever get married again."
Yep, sounds like at least that part of the dating game is settled.
On Instagram, Barrymore's fans applauded her candor, especially her fellow single parents who identify with her situation.
@jennitalobo/Instagram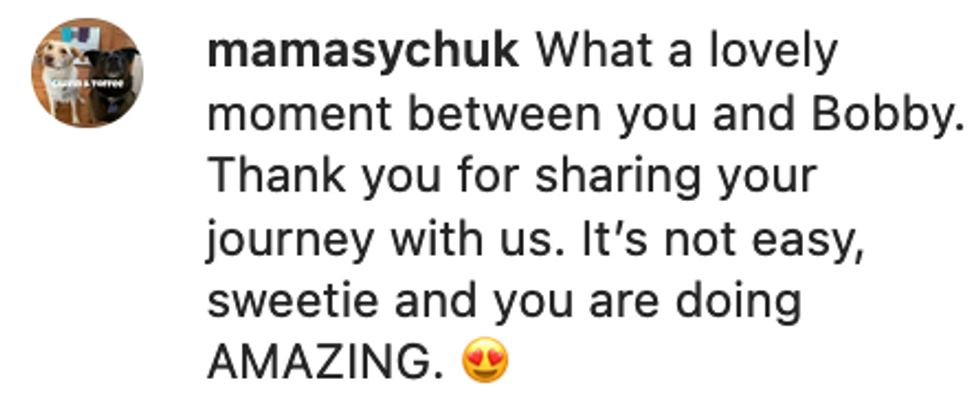 @mamasychuk/Instagram
@gomamagomotherhood/Instagram

@limitlesslifecoachliz/Instagram

@dreafecht/Instagram
@alliirish/Instagram
@corbett_rachel/Instagram
@aloraborealis987/Instagram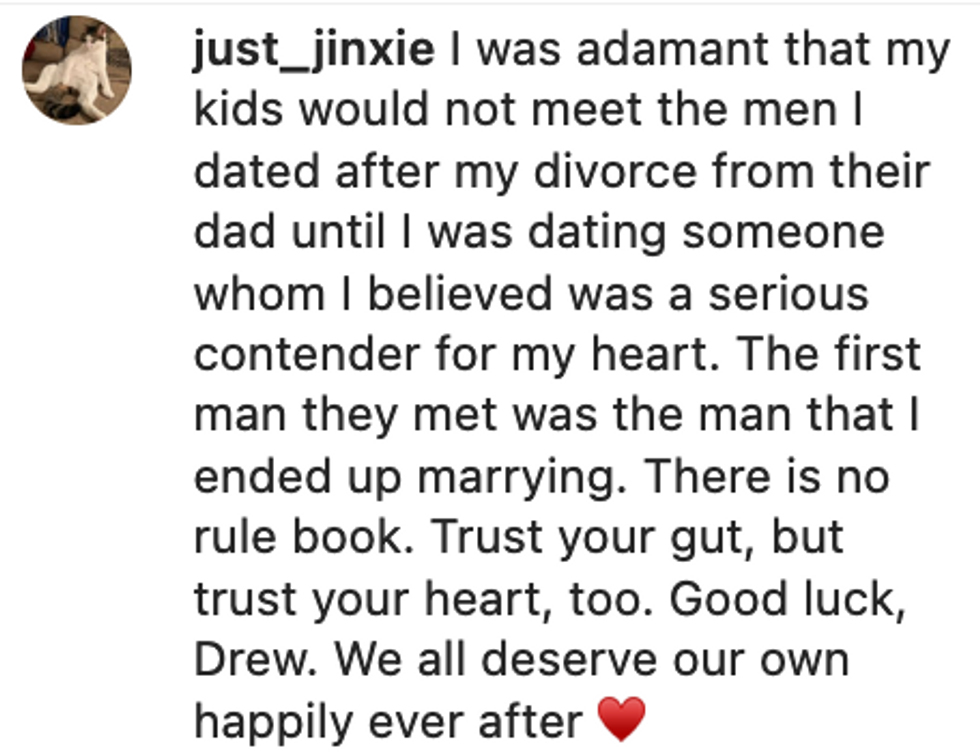 @just_jinxie/Instagram

@blessedbrooklyn/Instagram
Barrymore's appearance with Berk wasn't just a venting session, though.
The men of Queer Eye also got her back out into the dating pool, organizing a Zoom date with celebrity chef Sam Talbot.
Looks like Barrymore just might be conquering her fear of dating sooner rather than later after all.