Most of us will never have a wrong number text work out as awesomely as it did for the girls of an unnamed school's softball team. The majority of us will get back a "sorry, wrong number" and that will be that.
But the majority of us won't accidentally group-text celebrity drag queen and RuPaul's Drag Race season 14 alum, Kornbread "The Snack" Jeté. A favorite among fans and castmates, Kornbread's time on Drag Race was cut short by an injury.
That high school girl's softball team accidentally group texted Kornbread and Twitter has been cracking up and cheering for them since.

Oh, and Kornbread might just be the new "mascot."
Things got started when the team group text was put together. One of the players, Kenzie, switched phone numbers but the database hadn't been updated.
So that group text included her old number—which is now the work phone number for Miss Kornbread "The Snack" Jeté.

Absolutely not Kenzie, but she has the moves to fill in if needed.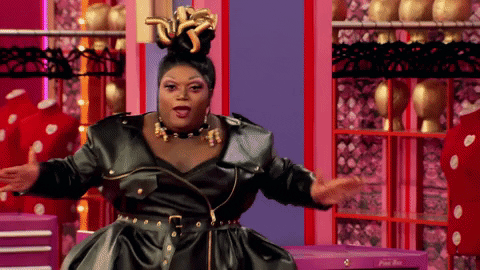 Giphy
Kornbread told the kids they definitely had the wrong number if they were looking for Kenzie, but then made a choice that might just change the game for them—literally.

Rather than exit the group chat or block their numbers as most celebrities would, Kornbread hung out. She dropped a few words of wisdom here and there, but the kids did most of the talking.
By the end of the conversation, the girls and their families made Kornbread laugh so much she asked to be put in touch with the coach so she could sponsor the team.
Twitter got some screenshots of the conversation when Kornbread shared the story.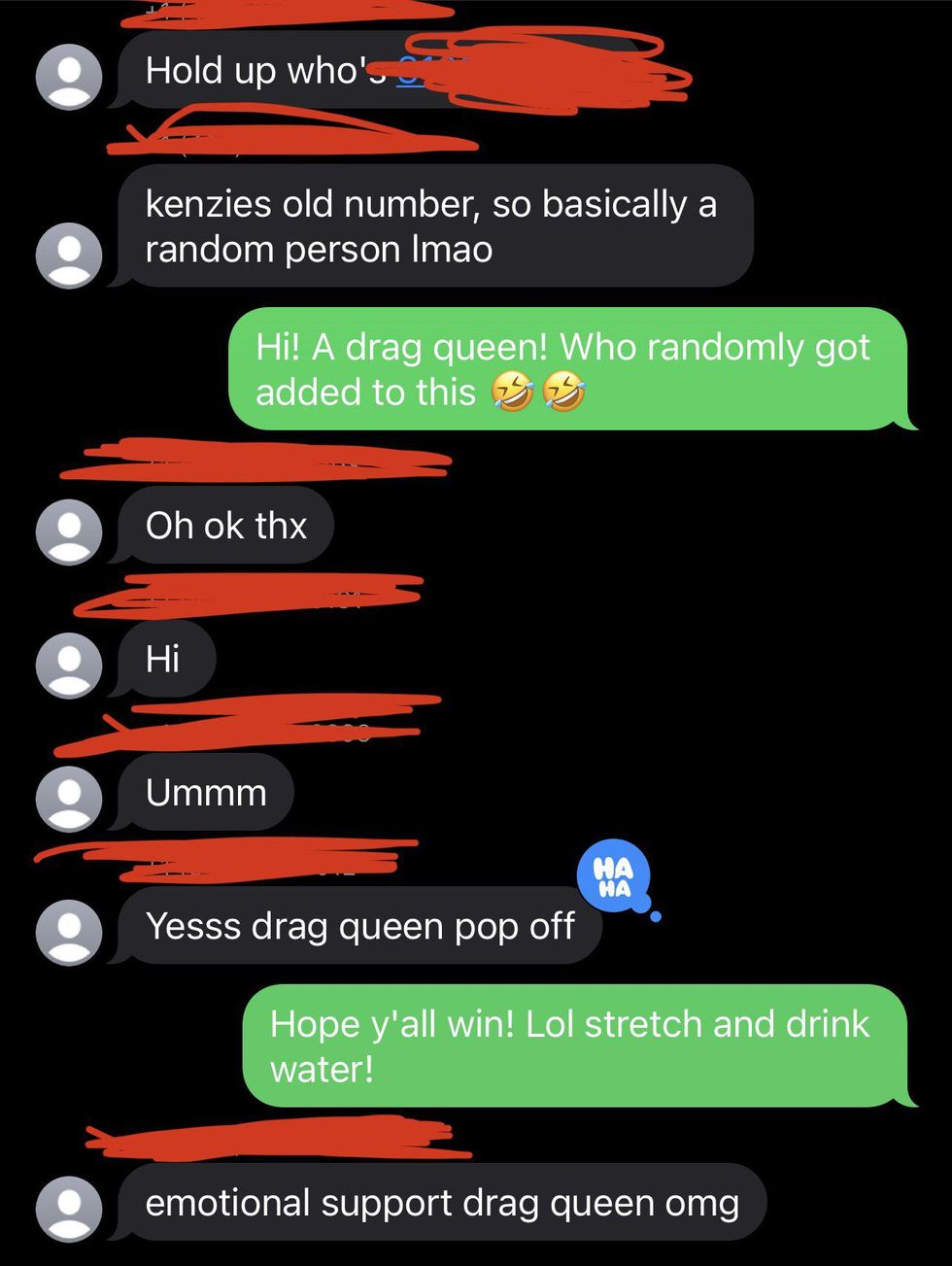 @kornbreadTMFS/Twitter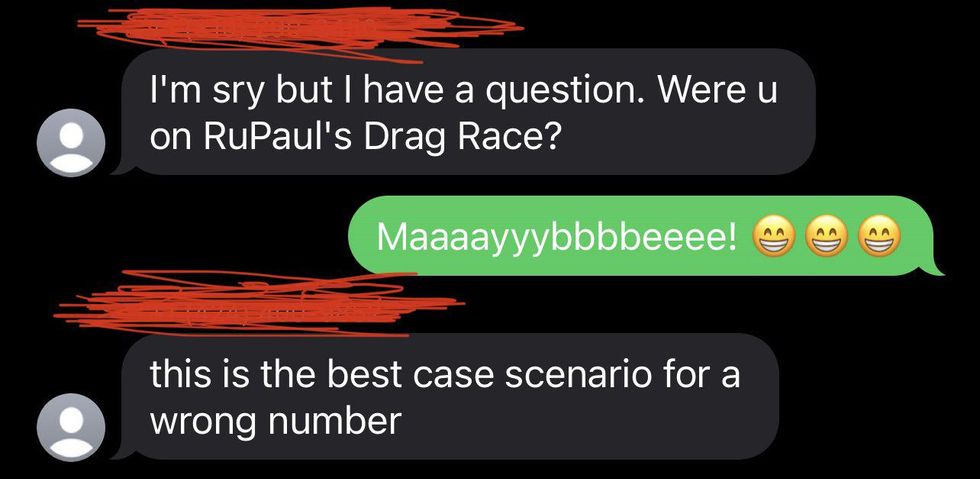 @kornbreadTMFS/Twitter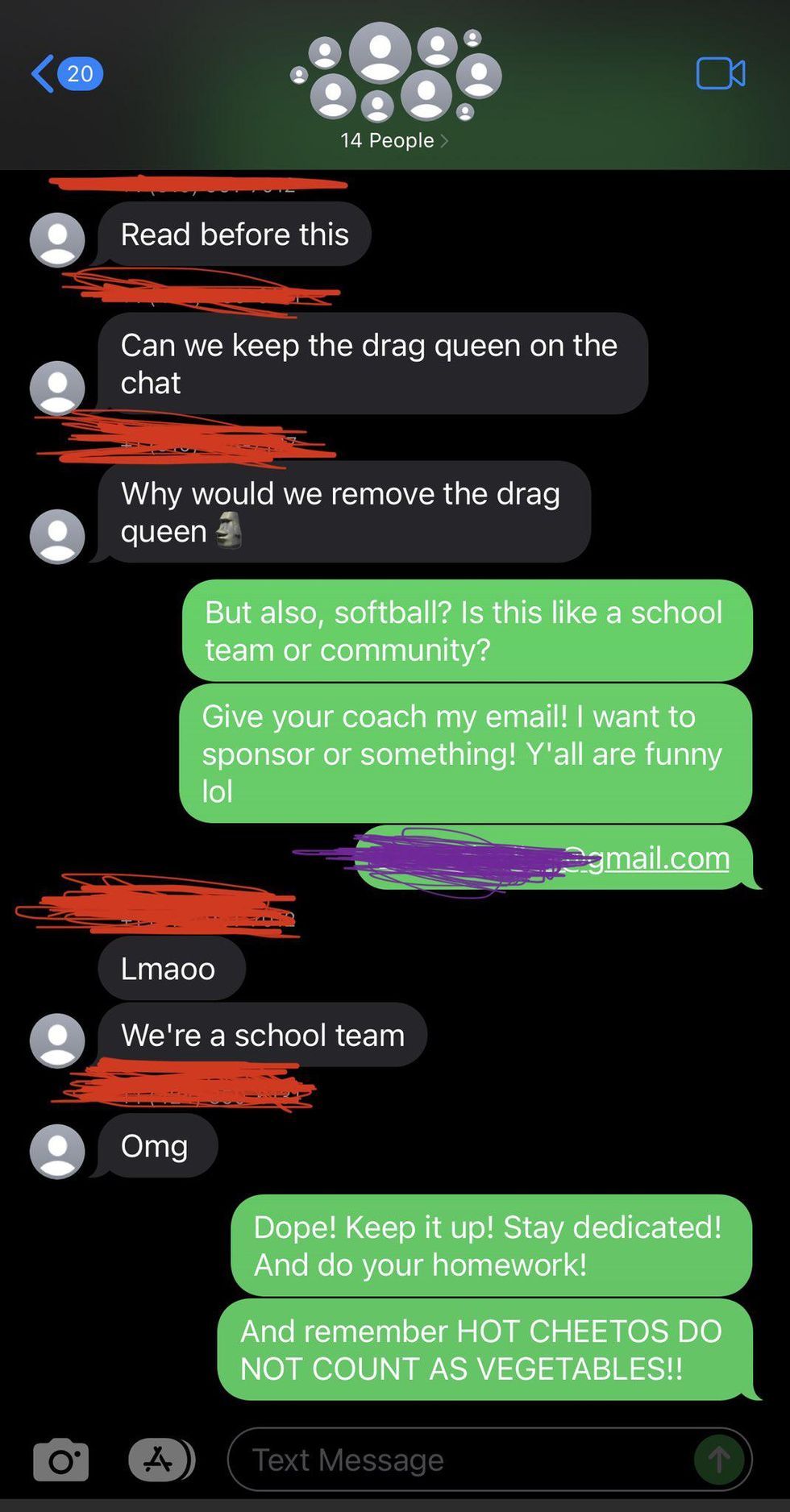 @kornbreadTMFS/Twitter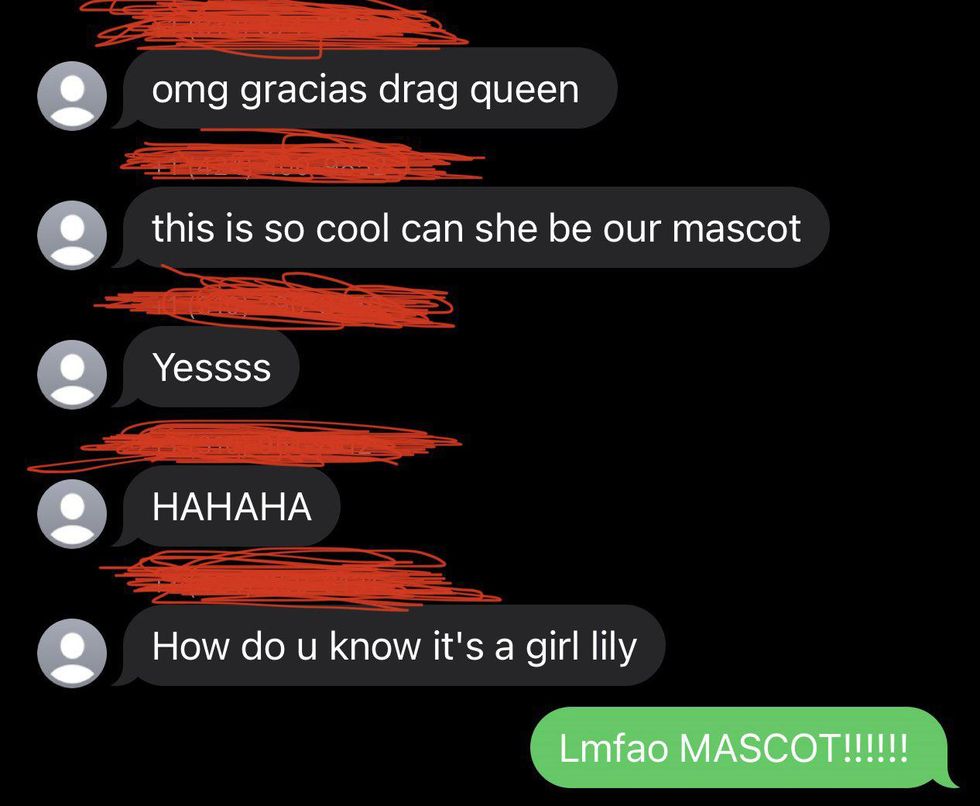 @kornbreadTMFS/Twitter
Kornbread included more details in their Twitter posts.
Twitter loved it—and would absolutely say so—but first everyone had to collectively gather themselves after Kornbread told the kids that hot Cheetos don't count as a vegetable.
Apparently that hit a sore spot for some folks, the team included.
Now that the good name of Hot Cheetos had been valiantly defended, people moved on to acknowledging just how awesome Kornbread is for wanting to sponsor her new friends.
The new name possibilities seem endless.
We'll admit, we've never had a wrong number text work out quite this well for us.
Best of luck to the team, and to Kornbread in her new side hustle...
...as a softball "mascot."