Students at Marjory Stoneman Douglas High School in Parkland, Florida are now required to wear clear backpacks to class, per a new regulation imposed by Robert Runcie, the Broward County School District's superintendent.
---
The new rule is part of an effort to implement school safety measures following last month's massacre in which 17 students and teachers were murdered. Backpacks will be provided to students who don't have them free of charge.
Robert W. Runcie, the superintendent of Broward County Public Schools, announces that only clear backpacks will be… https://t.co/0R0DDwOHfK

— Patricia Mazzei (@Patricia Mazzei) 1521666394.0
Runcie's decision is also a response to two recent incidents at the school—last week, the shooter's brother was arrested for trespassing on school property and two students were arrested after being caught carrying knives in their backpacks. A third student was arrested for making threats on Snapchat.
Jordan Salter pulled knife on a boy after a confrontation in which he made a sexually offensive remark to her frien… https://t.co/RCc4eBAOky

— Patricia Mazzei (@Patricia Mazzei) 1521667612.0
In addition to clear backpacks, students and teachers will be provided with ID cards, which they are required to wear at all times while on school grounds.
Each student will also be given an ID badge. Students and staff will be required to wear the badges at all times.

— Patricia Mazzei (@Patricia Mazzei) 1521666443.0
The school also is exploring consolidating entry points, having staff use metal-detecting wands and potentially ins… https://t.co/cWLmTGpoLz

— Patricia Mazzei (@Patricia Mazzei) 1521666660.0
The Broward County school system has also proposed installing metal detectors, but Runcie is skeptical over their effectiveness, as well as the logistical challenges involved with installing them. "Someone is not going to go through a metal detector with an AR-15," Runcie said. Runcie also explained that metal detectors may not prevent gun violence, because a determined enough assailant would find a way around them. He then expressed his belief that metal detectors would make the school a less welcoming learning environment.
Runcie, a proponent of more gun control, has been skeptical of detectors. He told me last month a student intent on… https://t.co/nBik53LQXE

— Patricia Mazzei (@Patricia Mazzei) 1521666660.0
Recently, the state of Florida passed a law aimed at beefing up school security, with Stoneman Douglas being a priority. The $8.5 million initiative is designed to place an armed guard at every Broward County school by the the start of the next school year. An additional $6 million has been allocated for mental health services.
Per the New York Times:
"In his letter on Wednesday, Mr. Runcie also outlined other steps the district was taking across county schools, such as evaluating "code red" active-shooter protocols and drills, and upgrading surveillance camera systems. Schools with multiple entry points would have single points of entry by the first quarter of 2019, he said. A new Florida law passed after the shooting will set aside $8.5 million for the school district to pay for at least one armed police officer at each school starting in the fall. Broward also will receive $6 million to expand school mental health services, according to Mr. Runcie."
A new Florida law passed by the state and signed by the governor after the shooting will give Broward $8.5M to fund… https://t.co/og7d28q85k

— Patricia Mazzei (@Patricia Mazzei) 1521667082.0
The move to require clear backpacks in school is not without controversy. Students at Stoneman Douglas are expressing their distaste for the rule, and would rather see common sense gun safety measures enacted that would prevent school shootings from happening in the first place.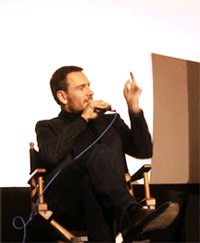 One parent of a student whose school had a clear backpack policy pointed out the slipper slope that it causes. Her child's school graduated from clear backpacks, to no backpacks at all.
@KenidraRWoods_ My kids school used to only allow clear backpacks...now it is no backpacks allowed https://t.co/g1ve5DnCeZ

— Jamie Johnson (@Jamie Johnson) 1521677733.0
Teen activist Kenidra Woods cited her own school's failed school clear backpack policy, noting that kids were still able to sneak weapons into classrooms.
well we already have clear backpacks at our school - a boy still managed to bring a knife and bullets so yeah. If t… https://t.co/MIeVLBZhYu

— therealkenidrawoods (@therealkenidrawoods) 1521677332.0
Lauren Hogg, who survived the shooting along with her brother David Hogg, shares this sentiment.
Great. Because clear backpacks are gonna fix everything. I appreciate the attempt, but I'd rather have common since… https://t.co/0mAfih8SUU

— Lauren Hogg (@Lauren Hogg) 1521676386.0
Another MSD senior, Carly Novell, doesn't think clear backpacks will do anything to curb gun violence.
Clear backpacks don't do anything except make us look stupid. We want to be safe, not uncomfortable. The only thing… https://t.co/wjDDcBrwK1

— Carly Novell (@Carly Novell) 1521676053.0
Clear backpacks are also seen as an invasion of student privacy. MSD student Lizzie McNichol tweeted that all her "privacy will be gone."
I know having clear backpacks will help with security, but now all my privacy will be gone. I wish it didn't come t… https://t.co/vr50INBVZV

— lizzie McNichol (@lizzie McNichol) 1521678442.0
"Enforcing students to wear clear backpacks is simply like putting a band-aid on a broken bone," MSD student Natasha tweeted in response to the measure.
Enforcing students to wear clear backpacks is simply like putting a band-aid on a broken bone

— natasha #NeverAgain (@natasha #NeverAgain) 1521679055.0