Physical fitness, or what passes for fitness, depends on a number of factors.
For example, fit or athletic for a 41 year-old self proclaimed outdoorsman would not be the same as a 77 year-old Senator.
---
But glutton for internet punishment Donald Trump Jr. still went there online.
After video of presidential candidate and Vermont independent Senator Bernie Sanders playing around with a punching bag was shared online, Don Jr. thought it was too good of an opportunity to pass up.
Don Jr. tweeted:
"This wouldn't exactly strike fear in the minds of our adversaries. Imagine this guy sitting accross the table negotiating with world leaders?"
As everyone knows, the punching bag round is critical to international relations. We hear Angela Merkel has a mean one two jab combination.
Much like his namesake, one wonders if these men have no one in their lives to tell them when to put the phone down before they embarrass themselves again.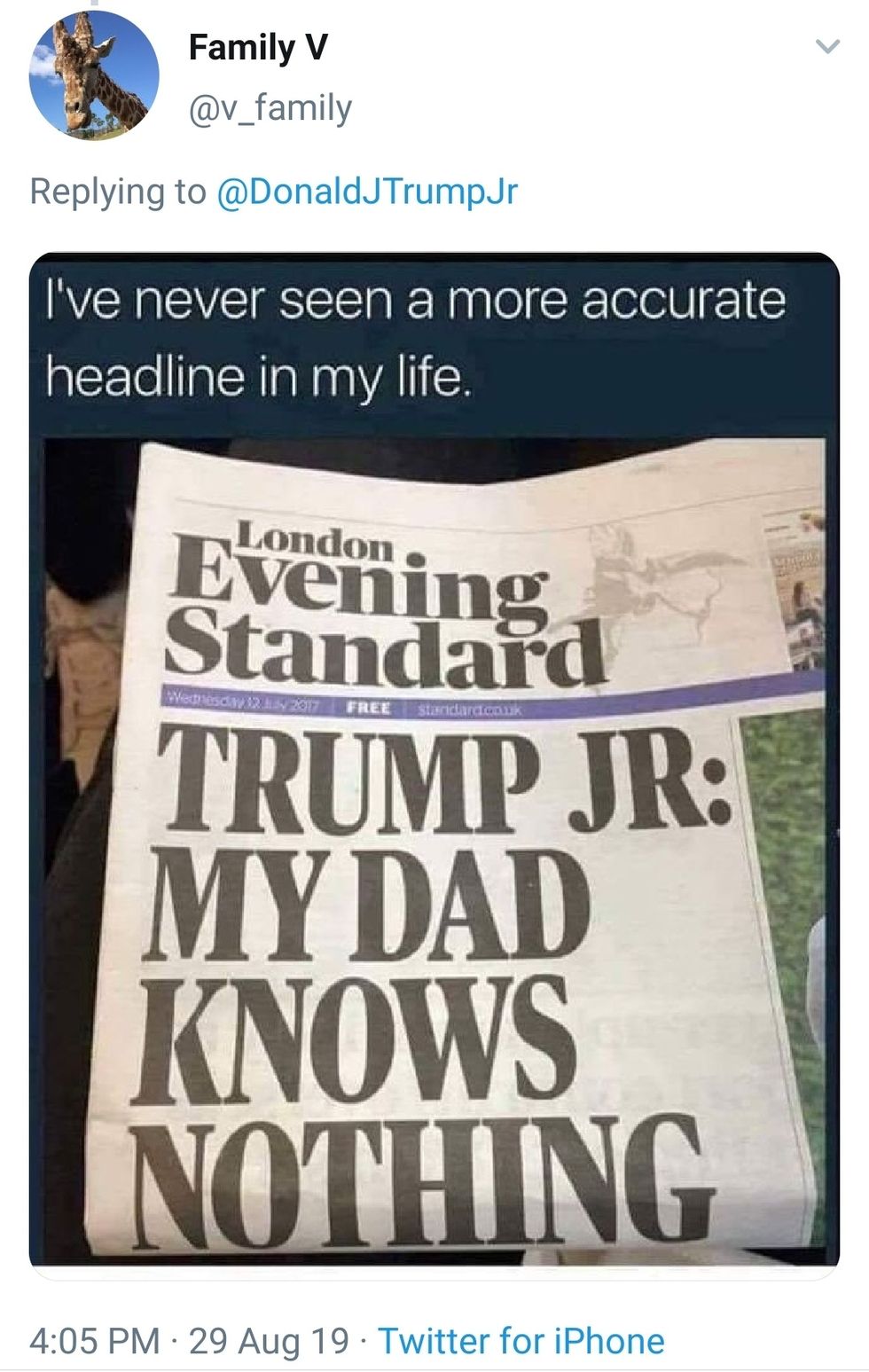 @v_family/Twitter
But since no one performs that function in Don Jr.'s life, Twitter denizens were happy to remind the first son and his 73 year-old father of a few things they'd probably prefer to forget.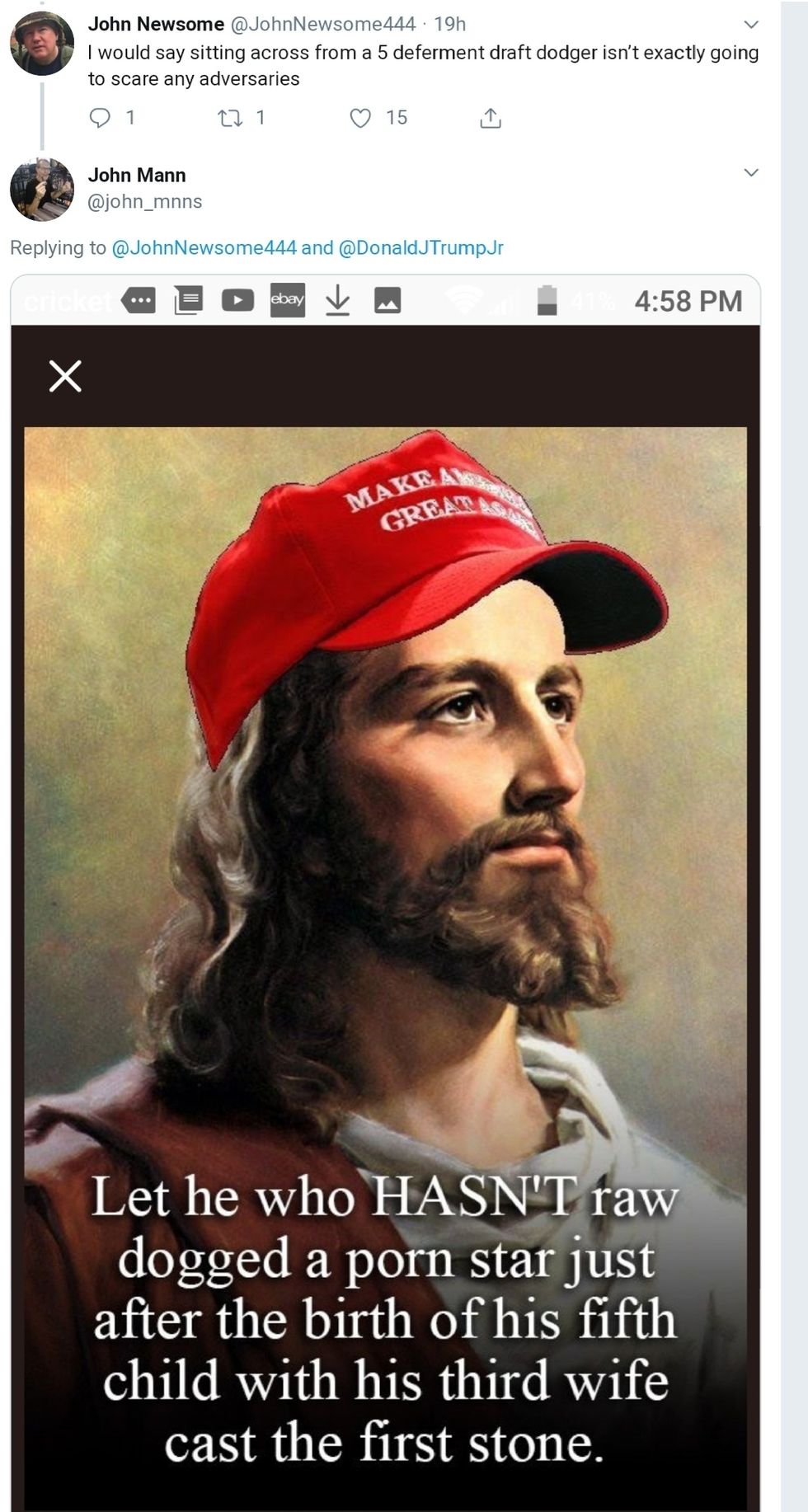 Twitter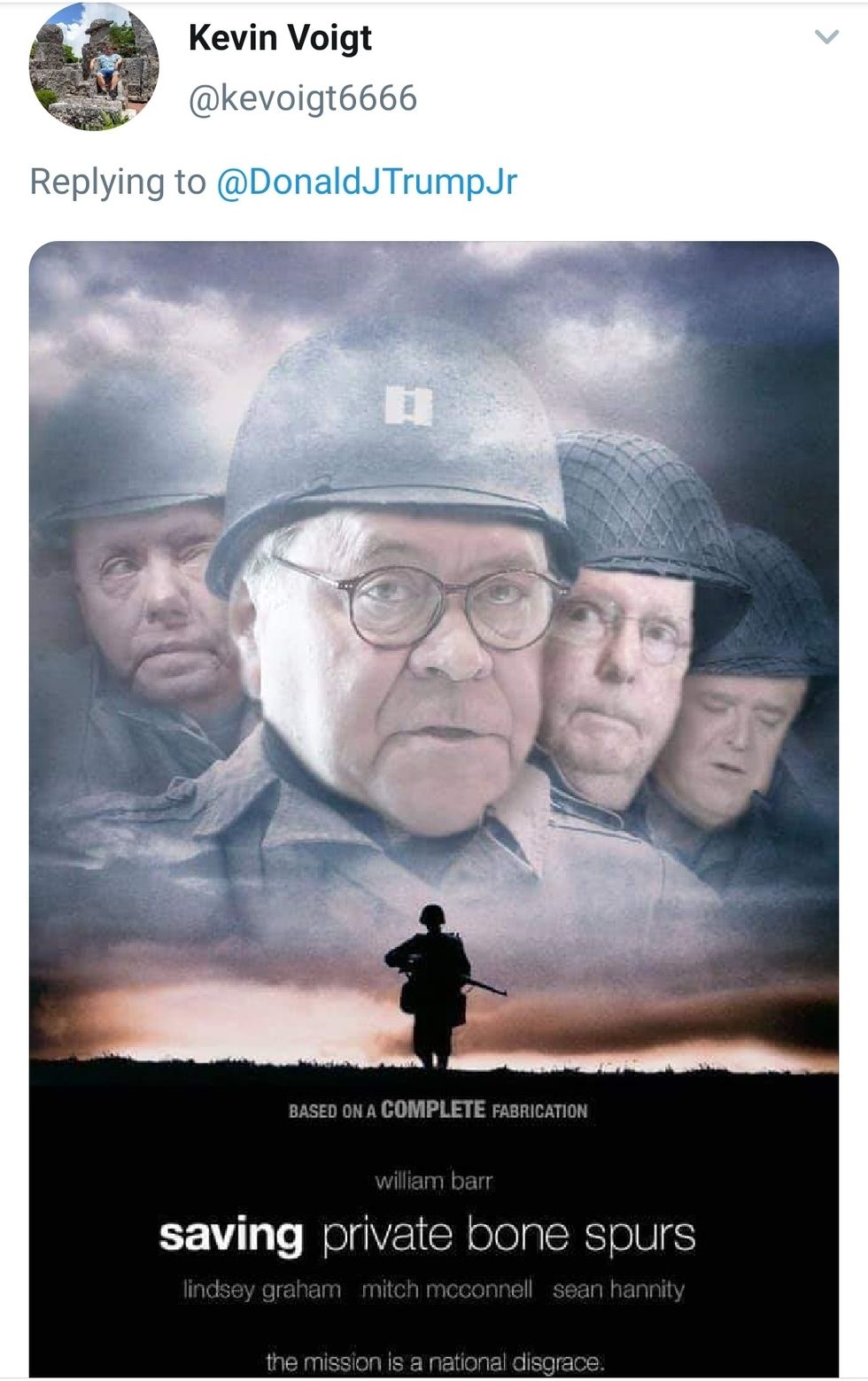 @kevoight666/Twitter
While some brought up a few of Don Jr.'s more embarrassing moments.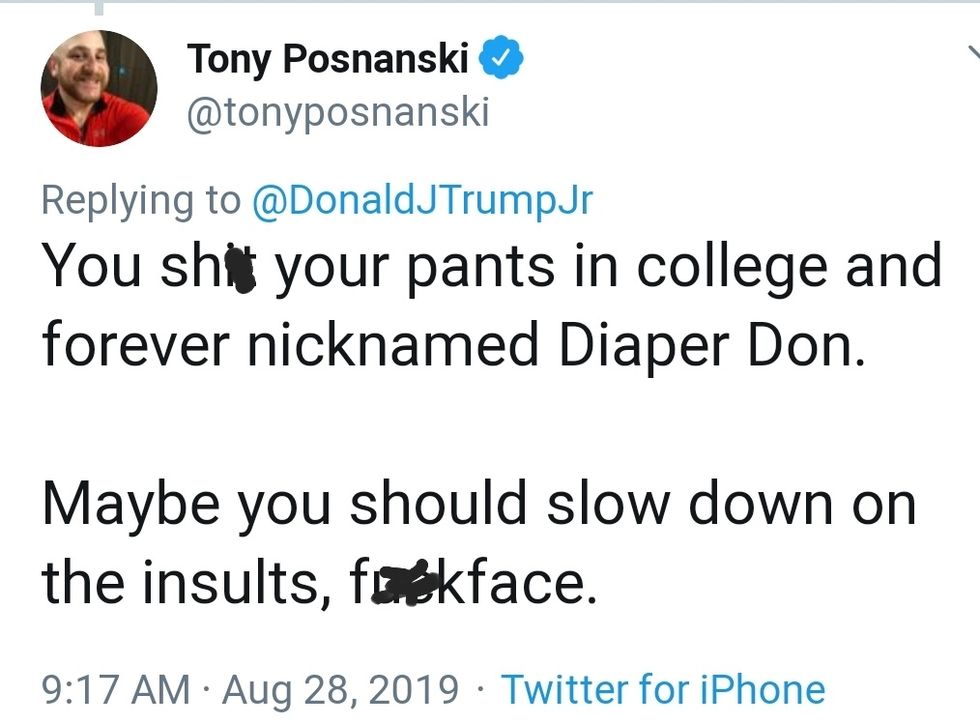 @tonyposnanski/Twitter
Some suggested some other things Don Jr. could just imagine.
@donaldomackenz30/Twitter
Of the almost 13,000 comments since the post was first shared, only a handful were not derogatory toward Donald Trump Sr. or Jr.—probably not the response he hoped for.
Maybe next time an opportunity arises to mock someone, Don Jr.—and Sr.—should just put the phone down.
The true crime novel The Con Men: Hustling in New York City is available here.
********

Listen to the first two episodes of George Takei's podcast, 'Oh Myyy Pod!', where we explore the racially charged videos that have taken the internet by storm.
Be sure to subscribe here and never miss an episode.