Dolly Parton has spent about 0% of her life not speaking her mind. Her fearlessness, honesty and quick wit are part of what make her an absolute legend.
Well, that, and her absolute over-the-top image.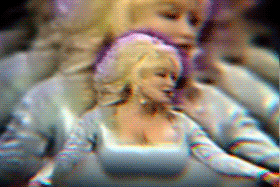 Giphy
All things she has in common with her old friend, RuPaul.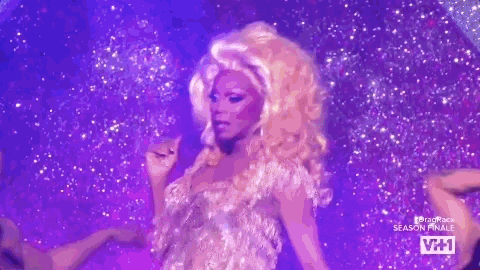 Giphy
The two met years ago at a radio station and the similarities in attitude, fashion sense and personality were undeniable.
The pair sometimes joke that they're like twins "except he's about four feet taller."

Playfully poking at one another is a big part of their dynamic, and that ribbing was hilariously on display in a Marie Claire piece that came out just a few days ago. In it, the icons interviewed one another over Zoom chat.
Dolly had just finished cooking a respectable southern breakfast of sausage patties, biscuits and gravy. RuPaul asked if she had worn her heels in the kitchen.
Dolly didn't even hesitate to respond:
"I always wear my heels? Don't you?"
RuPaul, just as quickly:
"No. That's the thing; there are similarities in what we do, but I take all that stuff off."
Parton's fans will know this, but others might be surprised to find this out.
She stays dressed up, made up and wigged up even when she is not on stage. Dolly Parton is Dolly Parton and looks like Dolly Parton pretty much all the time because Southern.

RuPaul may take his "drag off" but Dolly explained:
"Well I don't. I have to always stay ready—street ready, I always say. I have to keep my makeup on and keep my hair done."
... and then came the shade...
"Like, when I'm in LA—I've told you about it—if it's going to earthquake, if we get an earthquake, I'm not running out in the streets looking like you look now."
Twitter could not love this moment more.

Ahh, friendship.