The world is having a bit of a "ruff" patch right now, we know.
News can be "doggone" depressing!
But there is hope!
A movie theater in Plano, TX just might be the treat we've all been begging for. You're welcome for all the dog puns, by the way.
---
K9 cinemas is the movie theater that is exactly as awesome as it sounds. For about $15 a ticket, you and up to two of your best pupper friends can go watch a movie together!
All of our dogs right now: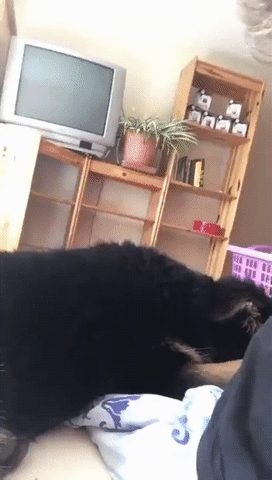 "I can go too!?" GIPHY
The project started as a temporary pop up in 2018, but was such a huge success that the owners decided to give it a shot as a permanent business venture. The theater has space for about 30 humans and twice as many dogs, depending on their size (the dogs, not the people).

And yes, they're totally big-dog friendly.
There are a few things you need to know if you're planning on having a night out at the theater with your pup.
Firstly, there are some rules. Every pup who wants to attend must show proof that their vaccinations are up to date.
They must also stay on-leash at all times except in designated play areas. Obviously it's also your job as the owner to clean up any messes your pet leaves behind.

Why can't other theaters enforce that last rule on humans‽‽
Don't let the rules bum you out, though. The tickets also come with unlimited wine or 4 shots of whiskey for the humans (yay!) and a stocked concession stand where you can buy treats and drinks for you and your furry friends!
Take a moment to bask in the adorableness.
If you're not near Plano and can't go yourself, you can always follow the account on Instagram and get your fix of pups at the pictures that way. If you are close enough to attend, we really hope you tag them so we can all see how much fun your furry friends had.

But the really important question is what movies should dogs watch?
Let's just say no to Cujo.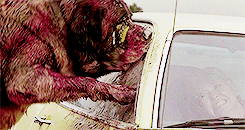 GIPHY