The popular Disney Channel series Andi Mack is breaking new ground for the network, as various media outlets are reporting that the second season, set to premiere on Friday, will feature a prominent LGBTQ storyline for one of the main characters.
---
Disney has confirmed that the show will feature a coming out story, a major first for the channel.
The coming-of-age series, created by Terri Minsky (Lizzie McGuire), centers around 13-year-old Andi Mack (Peyton Elizabeth Lee) and her best friends Cyrus (Joshua Rush) and Buffy (Sofia Wylie).
.@DisneyChannel breaks ground with first gay storyline https://t.co/wleNZjEdRY https://t.co/5GtoLWSLaq

— Hollywood Reporter (@Hollywood Reporter) 1508968825.0
*SPOILER ALERT*
According to The Hollywood Reporter:
"Friday's episode finds Andi awkwardly sorting out her feelings for her classmate Jonah (Asher Angel). At the same time, Cyrus, also 13, realizes that he, too, has feelings for Jonah and confides in Buffy — the scene and Buffy's reaction are intended to serve as a positive role model for both kids and adults — even as he struggles with how to share this revelation with his new girlfriend. This kicks off his journey to self-discovery and ultimately self-acceptance as a gay individual, as seen in subsequent episodes."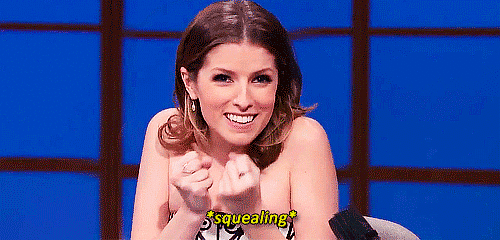 The show has been praised for its portrayals of real-life situations that affect today's kids. And an LGBTQ storyline is most certainly relevant.
"With more and more young people coming out as LGBTQ, AndiMack is reflecting the lives and lived experiences of so many LGBTQ youth around the country," GLAAD president and CEO Sarah Kate Ellis told The Hollywood Reporter. "Television reflects the real-life world, and today that includes LGBTQ youth who deserve to see their lives depicted on their favorite shows. Disney has been a leader in LGBTQ inclusion, and there are so many young people who will be excited to see Cyrus' story unfold."
.@DisneyChannel's #AndiMack is set to premiere the network's first LGBTQ storyline. Click through for more on the… https://t.co/FPlZhjw7L6

— GLAAD (@GLAAD) 1508969220.0
While the Disney Channel has had gay characters appear in single episodes of various series, the gay storyline involving a main character is a first. And the network wanted to make sure they got it right, even consulting with child development experts and screening the Friday's premiere episode for various organizations, including PFLAG, GLAAD, and Common Sense Media.
The move has clearly paid off, and Twitter is applauding Disney for making a move to be more inclusive:
So proud of this amazing show! #AndiMack https://t.co/nQ0iWpihLH

— Jessie (@Jessie) 1508969100.0
#AndiMack having a tween coming to terms with his sexuality on DISNEY CHANNEL makes me so proud. This is going to save so many lives.

— Marshal "Lady Bird" Knight (@Marshal "Lady Bird" Knight) 1508969755.0
ANDI MACK IS ACTUALLY DOING A GAY STORYLINE !!!!!!!!!!!!

— michele (@michele) 1508970210.0
It's a powerful moment for many adults who never saw themselves represented on TV when they were young:
literally thought i would never see a gay kid on disney channel in my lifetime wow https://t.co/tQ43v9Cuuh

— Peyton Thomas (@Peyton Thomas) 1508970418.0
I love #AndiMack, and this legit just made my day!! https://t.co/4GTQ9K1DzI

— love, zack 🏳️‍🌈 (@love, zack 🏳️‍🌈) 1508969890.0
About time. So glad to finally see this on Disney Channel, & on a series that's already fairly progressive for the… https://t.co/PkYz4FdpQo

— Rachael Ellenbogen (@Rachael Ellenbogen) 1508970495.0
@DEADLINE Bravo, @Disney 👏🏼👏🏼👏🏼

— Melanie McDonald (@Melanie McDonald) 1508970343.0
We know what we'll be watching on Friday night:
Thank you #disneychannel for the representation we've needed! I guess I'll be watching #AndiMack !!! https://t.co/KVHuPW7g2P

— Sean Sekino (@Sean Sekino) 1508970288.0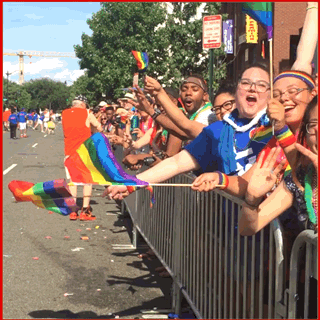 Please SHARE this with your friends and family.