This dad finally shaved his beard after he raised $13,000 for a cancer charity since his father died of leukemia.
---
Rob Lodge is the champ who turned his 5 o'clock shadow into a big foot-like beard in the name of research.
But, after losing his dad John to cancer on July he vowed not to shave until he had raised $13,000 for the charity Bloodwise – despite the fact that, ironically, his late father had hated facial hair.
Hitting the impressive five-figure goal within six months, Lodge finally defuzzed on February 14, capturing the whole thing on video.
"One evening, my sister, Katie Taylor, looked at my beard and said something along the lines of, 'It's time to lose the beard now – you know Dad would have hated it," Lodge said.
"I told her no, and she offered me £10, then someone else offered £100, then £200, until someone jokingly asked if I'd shave it off for £10,000."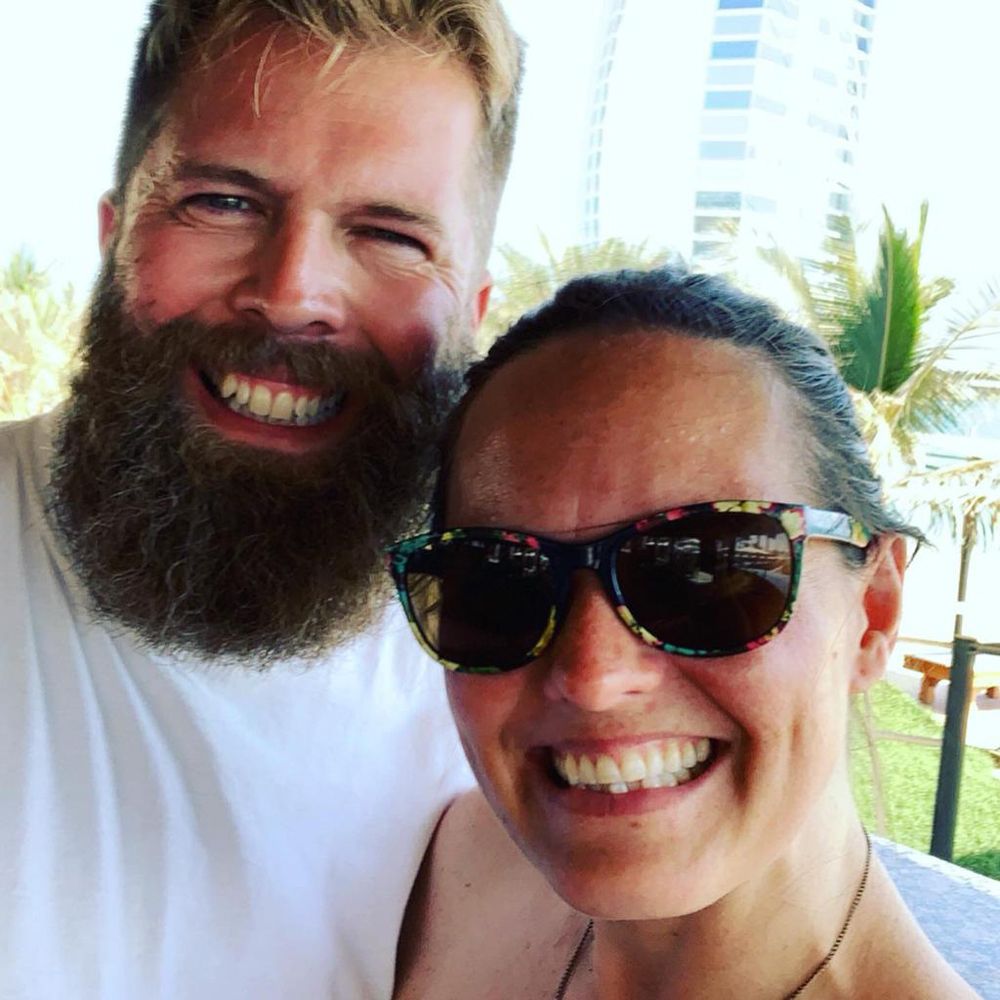 Rob and Susie (PA Real Life/Collect)
$13,000 just to shave your beard!
"My sister and I started bouncing ideas off each other and that's when the cogs began turning and we thought, 'Let's raise £10,000 in honor of Dad, with me not shaving my beard until we get there,'" she added.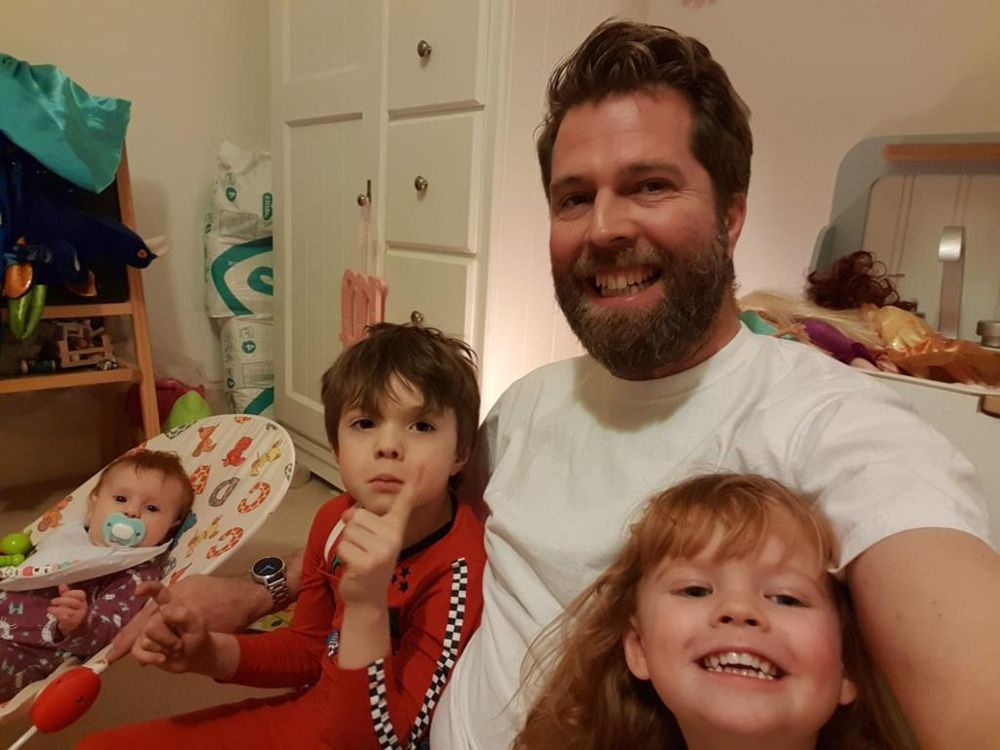 Delila, Jacob, Rob and Matilda (PA Real Life/Collect)
He was devastated by his father's passing.
"Mom messaged me saying, 'We need to talk,' so I took myself out of the meeting I was in and that's when she gave me the news," he recalled.
"She told me Dad had visited the doctors for a blood test a week before and had just been rushed to hospital after getting the results – and the outlook wasn't good. I was working down the road at the time, so went there straight away and they told us the diagnosis."
Tragically, John Lodge had been diagnosed with acute myeloid leukemia (AML) – a form of blood cancer affecting around 3,000 people in the UK every year, according to Bloodwise. With doctors initially fearing the cancer was too advanced for any treatment to be effective, he was given just weeks to live.
"When you hear someone has weeks to live, you don't expect them to be up on their feet and acting normal," Lodge said. "It was worrying, but hard to process at the same time – he just didn't seem ill."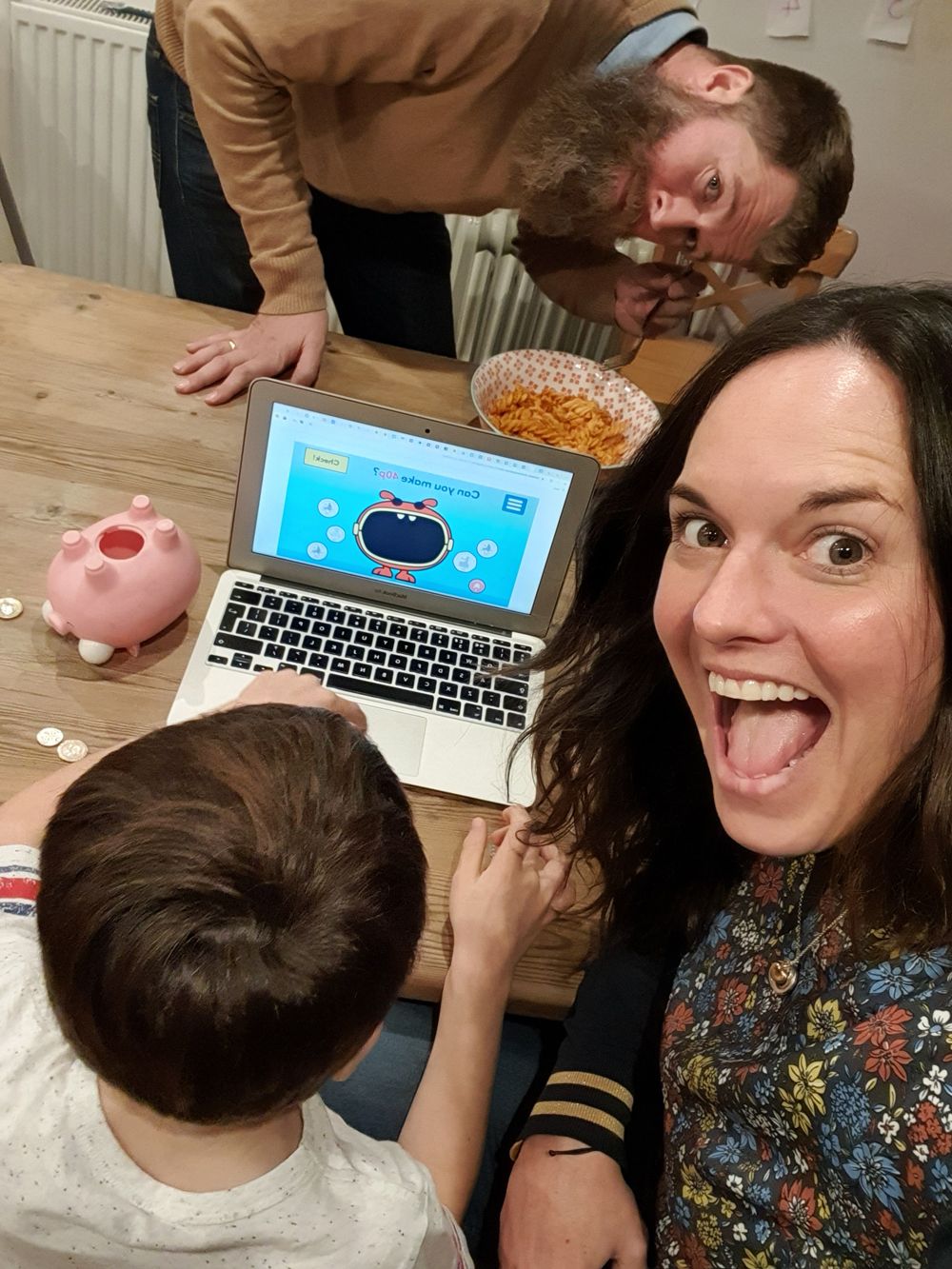 Jacob, Rob and Susie (PA Real Life/Collect)
Then, at the eleventh hour, the family were given a lifeline when the NHS offered him a place on a potentially life-saving clinical trial. Known as AML19, the trial aims to test the effectiveness of two different combinations of intensive chemotherapy, along with a drug called Mylotarg, which targets specific proteins found on leukemic cells.
Beginning treatment straightaway, Lodge had six months of chemotherapy, which appeared to be effective, meaning medics decided he was strong enough to have a stem cell transplant in November 2018. Taylor was the donor.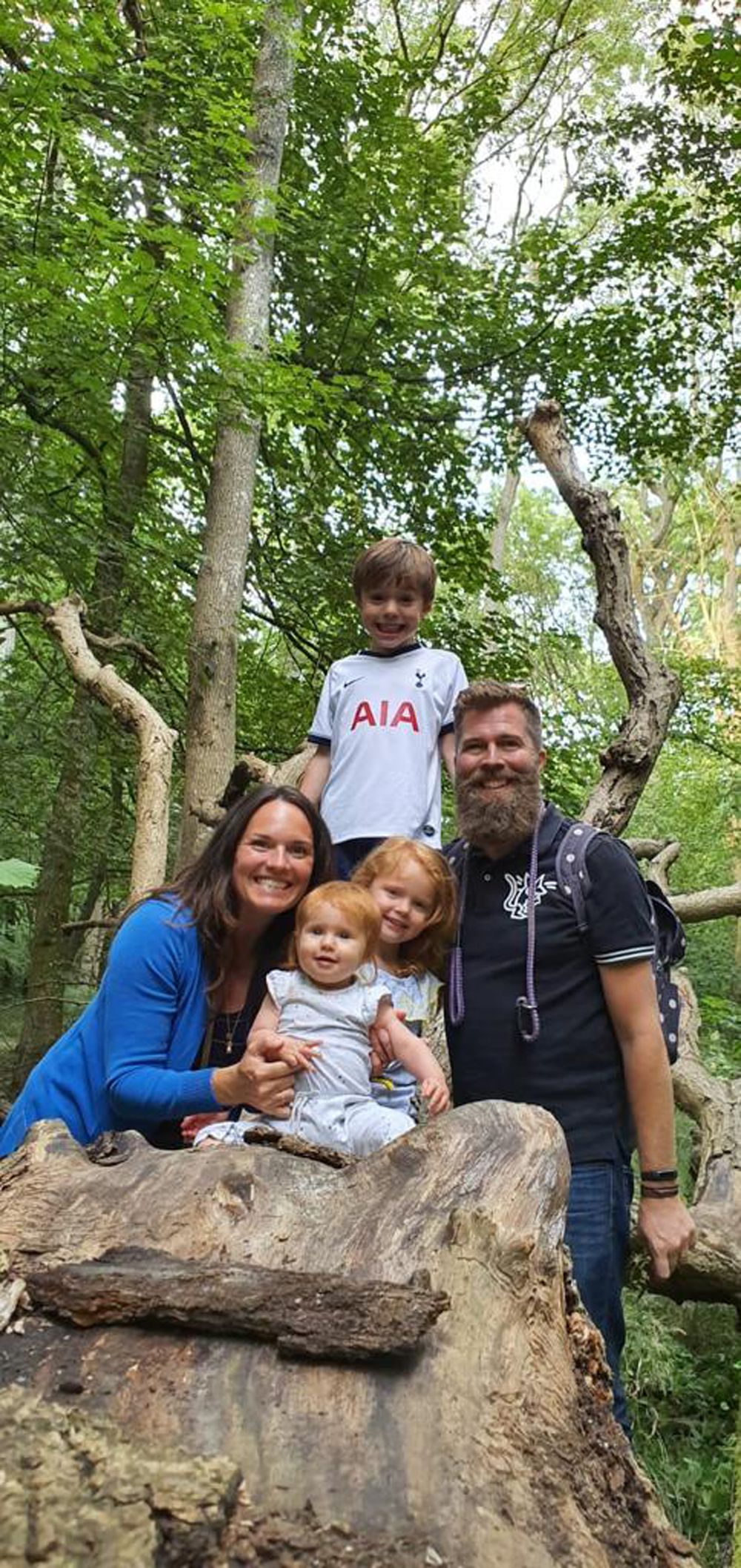 Rob and his family (PA Real Life/Collect)
"Dad spent months in hospital following the stem cell donation," Lodge explained.
"We weren't sure if he was going to be home in time for Christmas – but, though very tired, he made it."
As the New Year unfolded, he began to seem like "his old self."
"He was going for regular check-ups and seemed very well. He still had cancer, but it looked like he was going in the right direction," Lodge added. "His energy was back, and he seemed like his old self again."
But in June 2019, things took a turn for the worse when John Lodge was attending a check-up at central London's St. Bartholomew's Hospital and suddenly collapsed.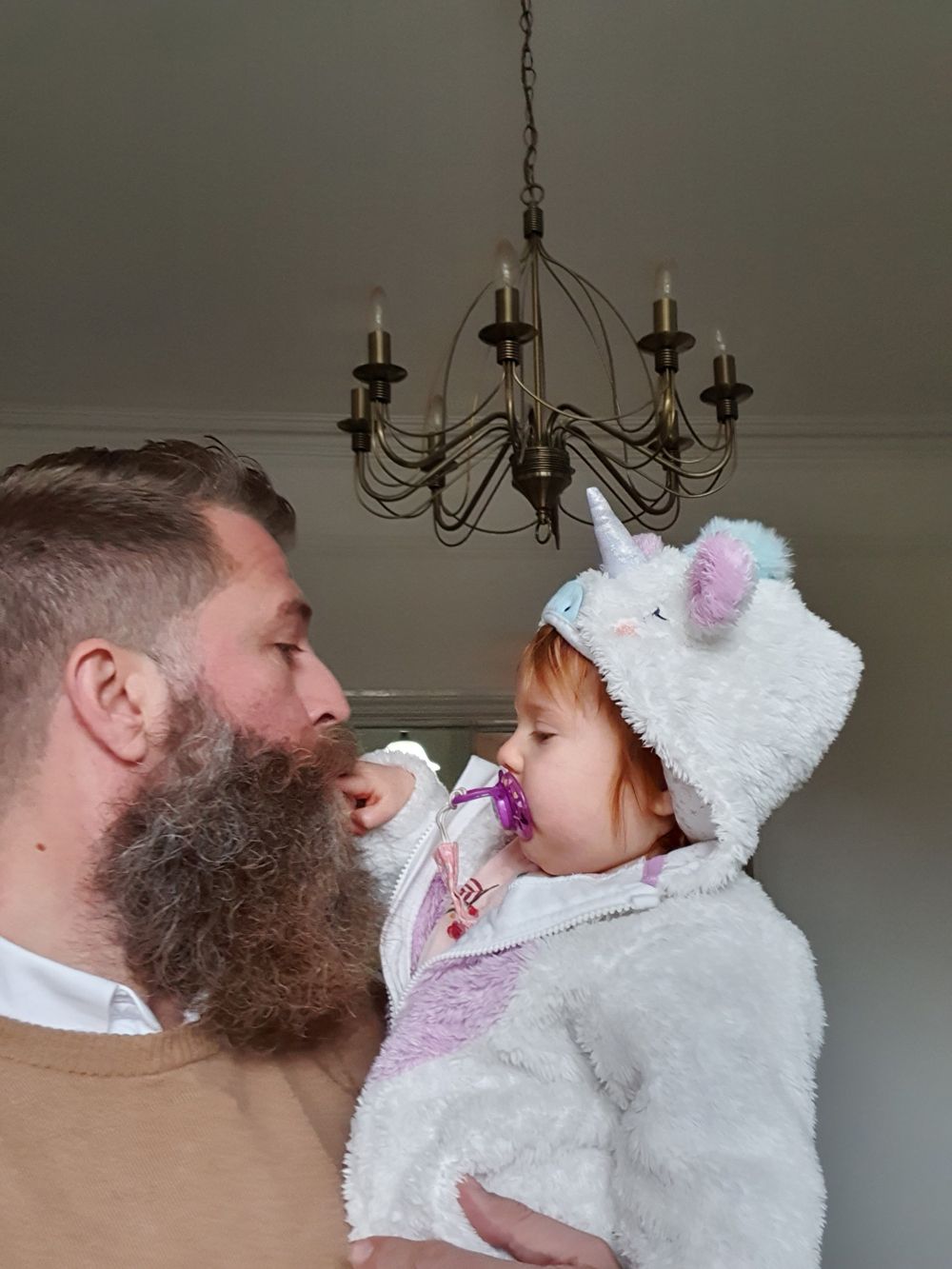 Rob and Delila (PA Real Life/Collect)
Sadly, his body was rejecting the donated stem cells.
"It was such a surreal moment at the end," Lodge said. "We were told there was basically no hope and had to decide whether to keep him ventilated."
On July 3, John Lodge died of pneumonia, which was a complication of the cancer.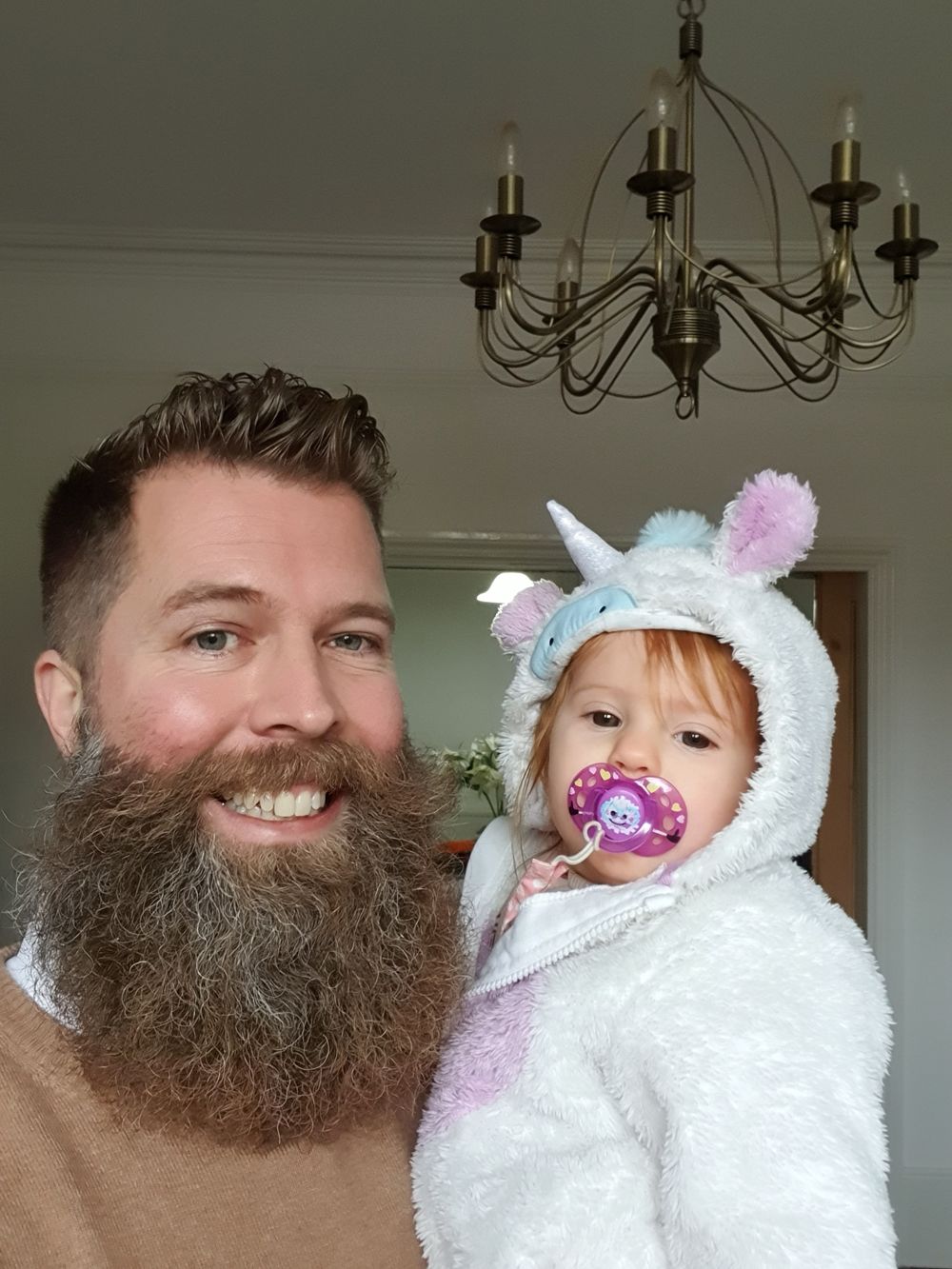 Rob and Delila (PA Real Life/Collect)
"There were a lot of tears and upset, but we knew he wouldn't have wanted us to keep him hooked up to a machine," Lodge continued. "He didn't want to put us through that suffering."
Then, the fundraising idea was born.

"I hadn't been trimming my beard through the whole process of losing Dad, and my family were joking about shaving it off for money," he said.
"The irony is my dad couldn't stand beards – he wouldn't have approved at all."
Back home, Taylor set up a JustGiving page for her brother, and the donations soon began to flood in.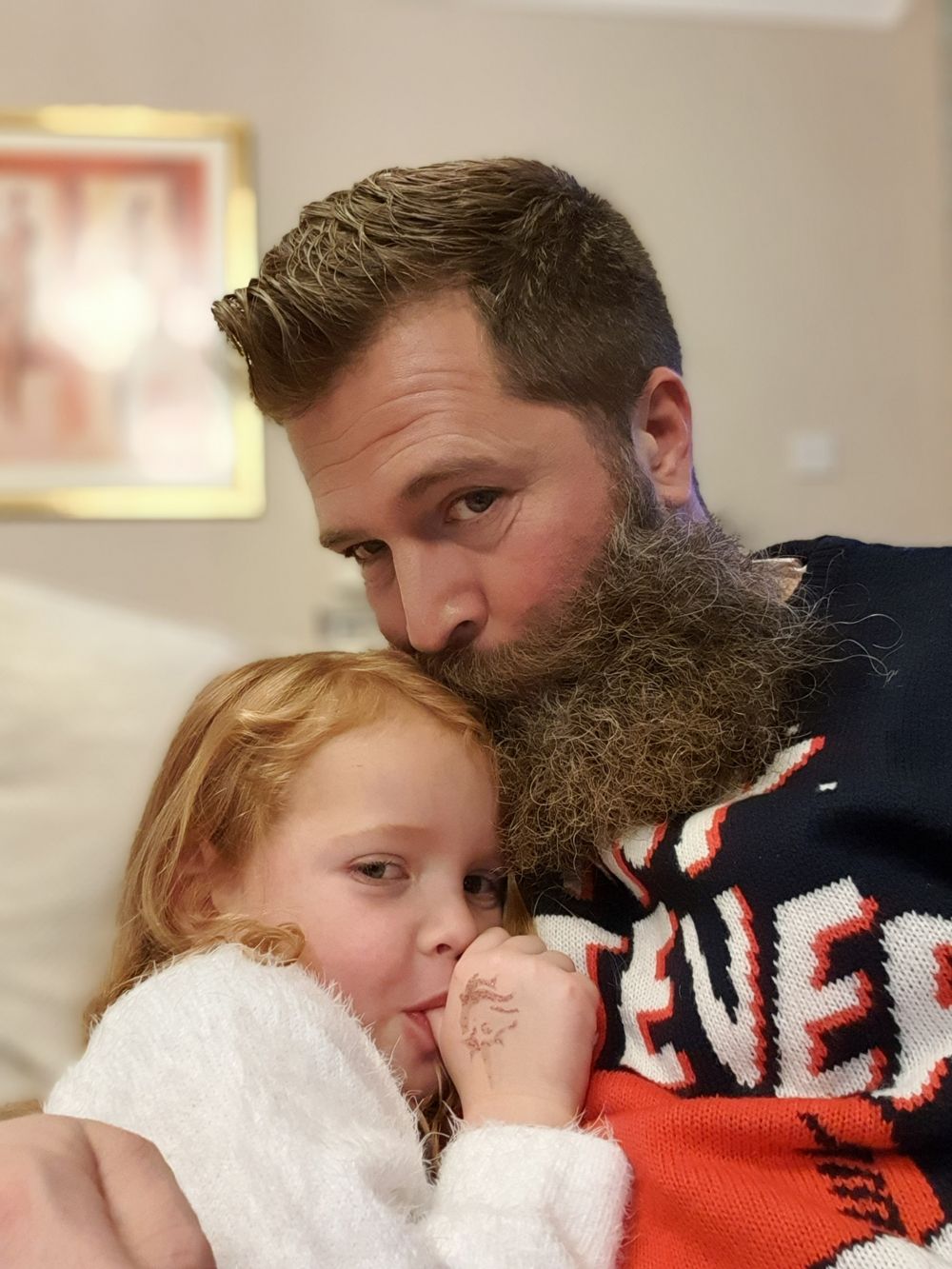 Matilda and Rob (PA Real Life/Collect)
"Katie has been great in setting up the JustGiving page and doing a lot of fundraising through her work," he said.
"She's done charity auctions and tombolas and all sorts of beard related prizes have been involved. It was very much £10 here or £50 there, and I honestly thought I'd be growing the beard out for years."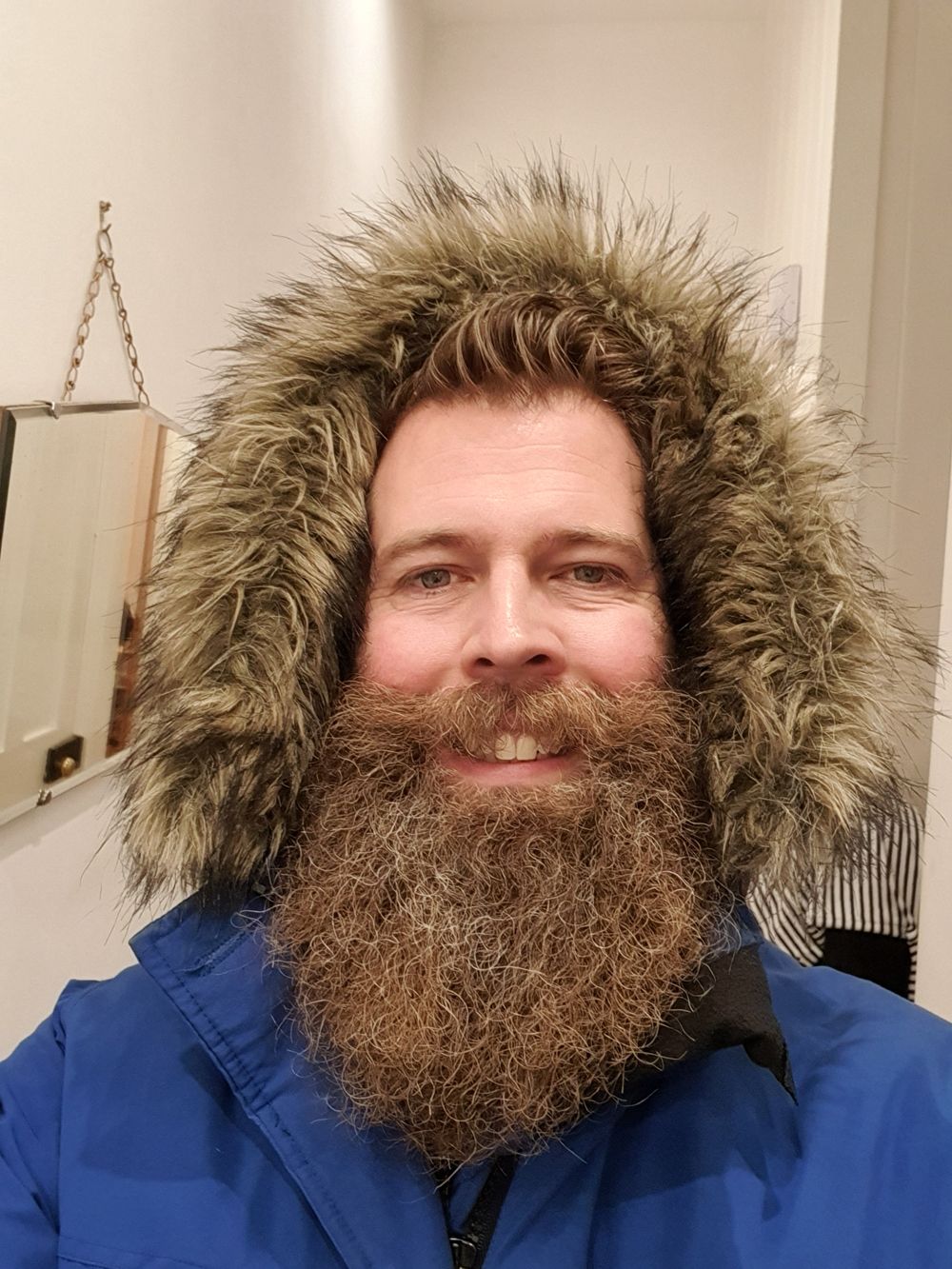 Rob grew his beard to raise money for the charity, Bloodwise (PA Real Life/Collect)
"Someone came over and asked if they could feel my beard – like they do with baby bumps – and before I'd even answered, they were having a good grab," Lodge said.
"The longer it's grown the more stares and double takes I get. I was standing at a urinal the other day, and I noticed a bloke kept looking over. I was wondering what was going on, then I realized he was looking at how big my beard was."
Not everyone was on board with the beard.
"My wife, Susie, has been very supportive, but she hated the beard. She prefers a bit of stubble, so let's just say for the last few months the kisses have been very short and brief," he said.
"The biggest challenge for me was eating and drinking. Taking a swig of anything, your mustache is right in there, and then it drips down your chin – I felt sorry for anybody that had to eat opposite me."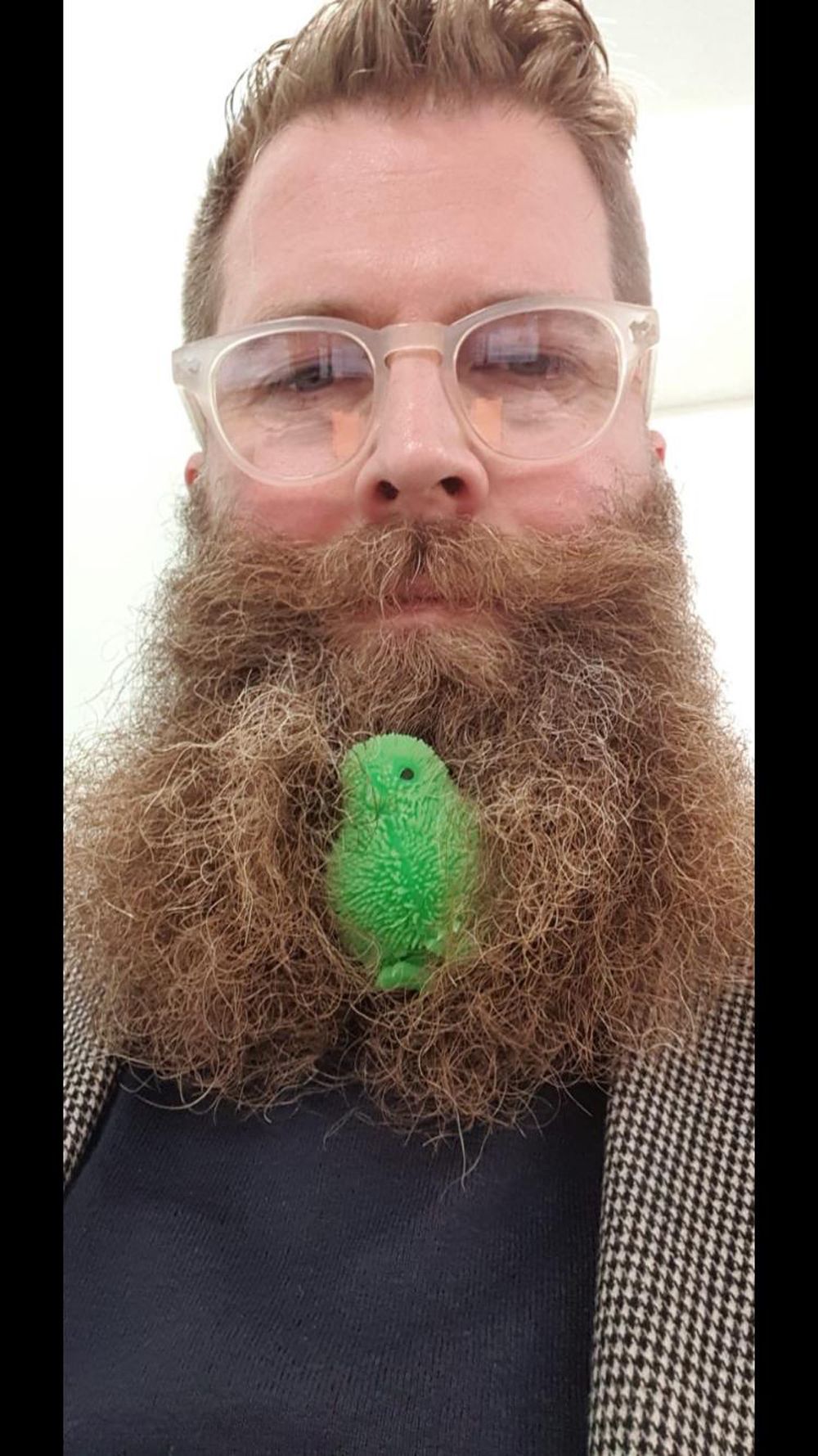 Rob grew his beard to raise money for the charity, Bloodwise (PA Real Life/Collect)
Then, in November, something incredible happened.
"I found out Katie had put me forward for a charity award scheme with Lloyd's of London, who donated money to 10 campaigns last year, and somehow, we were one of the them. They donated £4,000," he said.
Lloyd's of London's generous donation certainly helped, but it was not until this month that Rob reached his $13,000 target.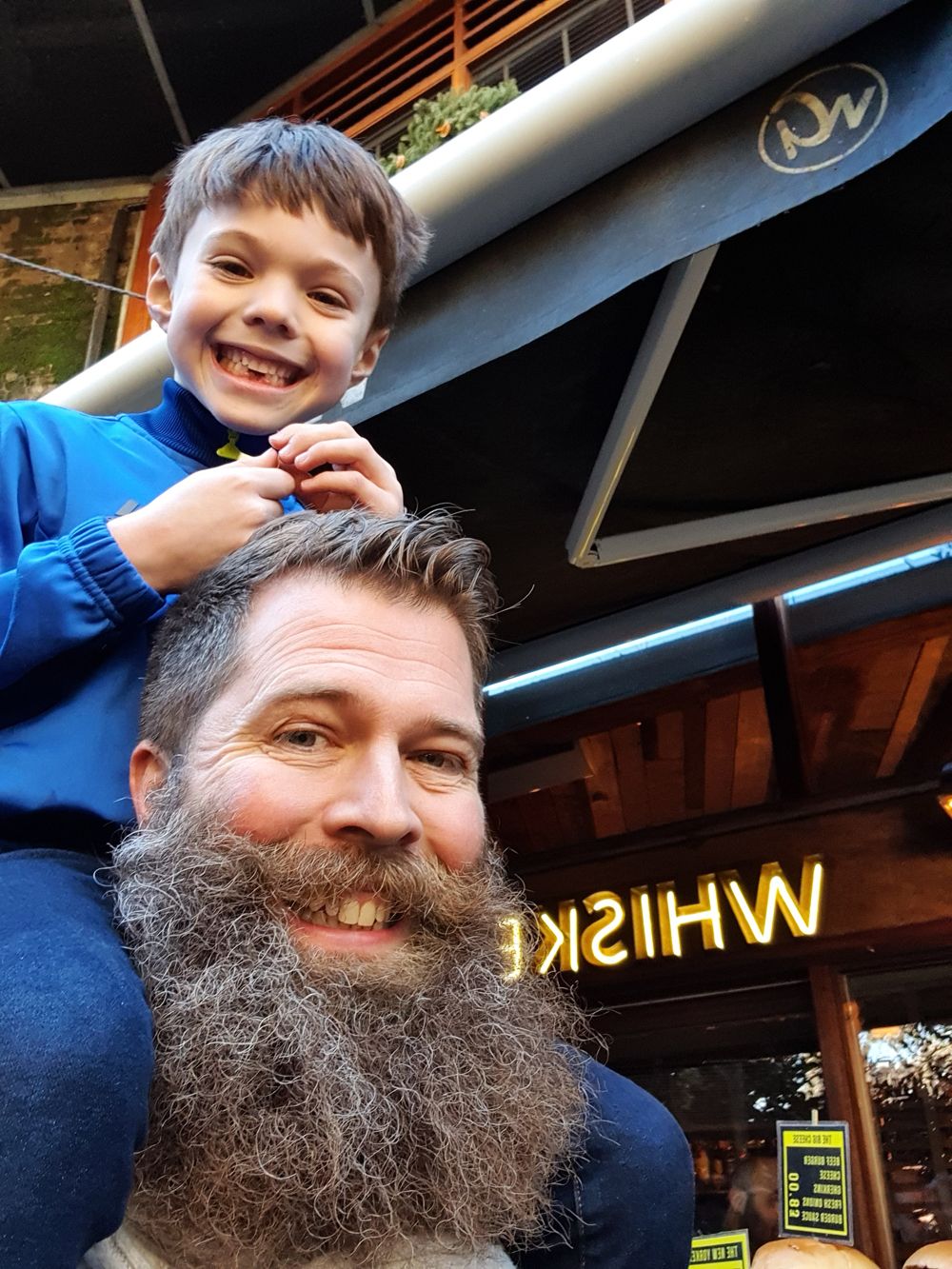 Jacob and Rob (PA Real Life/Collect)
And on February 14, he finally had half of it shaved off at Hair Masters Barbers.
"A colleague of Katie's donated £250 for me to sport half a beard for 24 hours – so the trim actually took place over two days," he added. "You can imagine some of the looks I've had. In fact, Katie said I looked terrifying."
But, he had grown attached to the beard.
"I was thinking of selling it on eBay for more donations – but I don't like the idea of my DNA being planted across the country at various crime scenes by a serial killer," he joked.
"In all seriousness, it feels like the end of a journey and, while it's a bit sad, I'm proud something as simple as growing a beard has raised so much money for a cause close to my heart."
Rob finally braved the shave on February 14 (PA Real Life/Collect)
All the money raised from Rob and Katie's page will be going towards Bloodwise – which will soon be changing its name to Blood Cancer UK – a charity dedicated to funding research to beat blood cancers such as leukemia, lymphoma and myeloma.
"Rob's hugely impressive beard and commitment to fundraising have really captured people's imagination," Helen Causer, a regional fundraising manager at the charity, said.
"He's had lots of help from his family and together they've raised an incredible amount of money for research into new treatments for blood cancers like leukemia, which remain the UK's third biggest cancer killer."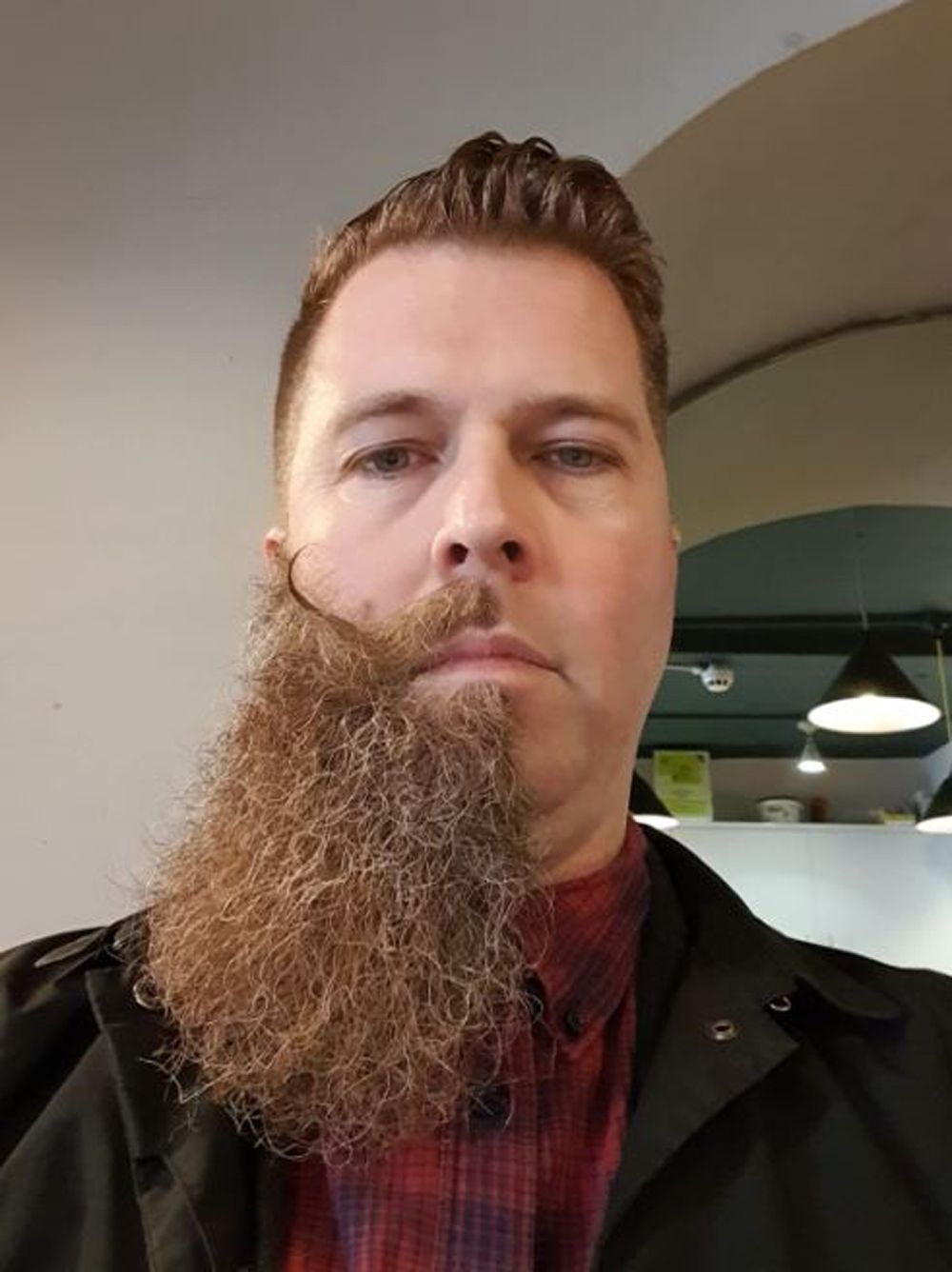 A colleague donated £250 for Rob to sport half a beard for 24 hours (PA Real Life/Collect)
To donate to Lodge's fundraiser, click here.